Meet the Hosts
---
Samantha Brown
Samantha Brown, host of Autumnwatch New England.© Kevin O'Leary Samantha Brown was born in Dallas, Texas but spent her formative years growing up in New Hampshire and has a big connection to New England. As a child she attended high school in Derry where renowned poet Robert Frost had once taught. After falling in love with performing arts in school, Samantha decided to pursue a Bachelor's Degree in Fine Arts from Syracuse University. The week after graduation Samantha moved to New York City to pursue her dream of being on the stage. Not surprisingly this lead to eight years of waiting tables, auditioning and various roles in off to off-off-off Broadway productions.
Samantha's career as a television travel host happened after a producer spotted her work in a commercial and recommended her to the Travel Channel in 1999 to audition for a new show being developed called "Great Vacation Homes."
A decade of series followed, including "Great Hotels," "Girl Meets Hawaii," "Passport to Europe," "Passport to Latin America," "Green Getaways," "Passport to China," "Great Weekends" and "Samantha Brown's Asia." In 2017, Samantha moved from Travel Channel to PBS as travel expert and host for "Samantha Brown's Places to Love." Samantha's fun-loving style has made her a revered and engaging television personality whose approach is less expert, less host and more a person you would want to travel with.
---
Chris Packham 
Chris Packham, host of Autumnwatch New England.© BBC NHU/Jo Charlesworth Chris Packham has gained recognition as a naturalist, television host, writer, photographer, conservationist, campaigner and filmmaker.
A precocious young scientist and nerd in training he studied kestrels, shrews and badgers in his teens and undergraduate days at the Zoology department of Southampton University. Postgraduation and a cancelled PhD, Chris began taking still photographs and trained as a wildlife film cameraman. The photography continues with exhibitions and invitations to judge prestigious competitions but the camerawork gave way to presenting.
He's presented many popular natural history shows since the beginning of his career in 1986 when he was a presenter on the children's BBC series "The Really Wild Show." He recently explained what it was like to live with Aspergers in the documentary "Aspergers and Me." Chris has also presented the long running wildlife series on BBC2, "Springwatch," since 2009.
Other credits include "Wildshots," "Wildwatch," "Go Wild" (basically lots of things with "wild" in the title), "X-Creatures," "Postcards from the Wild," "Hands on Nature" and more. He was featured on "The Tonight Show" starring Jimmy Fallon where he introduced Jimmy to a porcupine and baby spotted hyena, and sent a vulture flying to him as he stood in the audience.
In 2010 Chris was awarded the Dilys Breese BTO Medal for "his outstanding work in promoting science to new audiences." He was voted Conservation Hero of the Year (2014) in the Birders' Choice Awards ("Birdwatch Magazine"). In 2015 he reached second place in a line-up of Britain's 50 most influential conservation heroes in The Wildlife Power List featured in the "BBC Wildlife Magazine." In October 2016 Chris earned the top honor at the Wildscreen Panda Awards, The Christopher Parsons Award for Outstanding Achievement, in recognition of his significant contribution to wildlife filmmaking, conservation and the public's understanding of the environment. 
Chris has had the good fortune to travel widely and he has explored many habitats from Antarctic Islands, rainforests, deserts, the Everest range, the deep oceans and some of the planets most notorious nightclubs and drinking dens. He is a sucker for archaeology and likes to holiday amongst ruins.
Outside of his BBC work, Chris has the honor of being a pro-active president, vice president and patron of some notable conservation charities and regularly expounds his entertaining, pragmatic and enthusiastic, occasionally controversial view, on the environment and its care.
---
Bob Poole
Bob Poole, host of Autumnwatch New England.© Gina Poole Bob Poole grew up in Kenya where his family spent much of their time with the abundant wildlife that thrived there during the 1960s and 1970s. Bob's unique upbringing gave him an appreciation and curiosity of the natural world, a highly adventurous spirit, and a strong sense of self-reliance.
Bob's career began as a teenager while working on a film about elephants for National Geographic. With a university degree in earth science, he became a cinematographer working around the world on natural history programs.
An Emmy award-winning filmmaker his extensive credit list includes landmark shows for PBS, BBC, and National Geographic. Bob's passion for wildlife conservation has taken him to some of the world's most remote locations.
Working on the other side of the camera, Bob fronts shows and Live TV for PBS, BBC and National Geographic. He is on tour with National Geographic LIVE speaking in cities across the world and is a Fellow with the Explorers Club.
More from Autumnwatch New England
---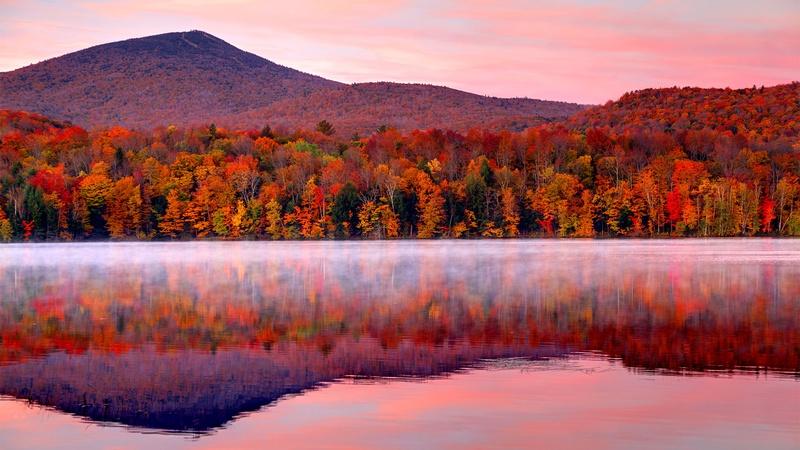 Learn more about the show.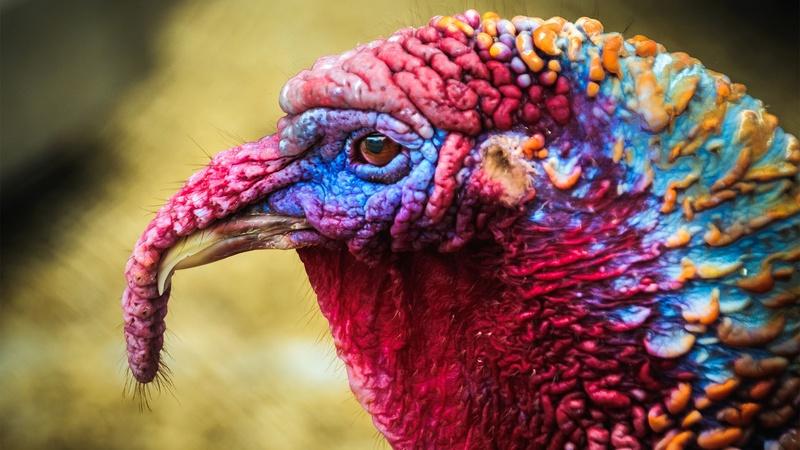 Meet the wildlife of New England.