May 07, 2017
For Teacher Appreciation Week, we asked students from all grade bands to share words of appreciation for their teachers. Today we hear from a third grader and a kindergartner.
From the lower elementary grades, we received handwritten notes and drawings of appreciation.
Third Grader, Isabella shared handwritten thank-you note to all of her teachers.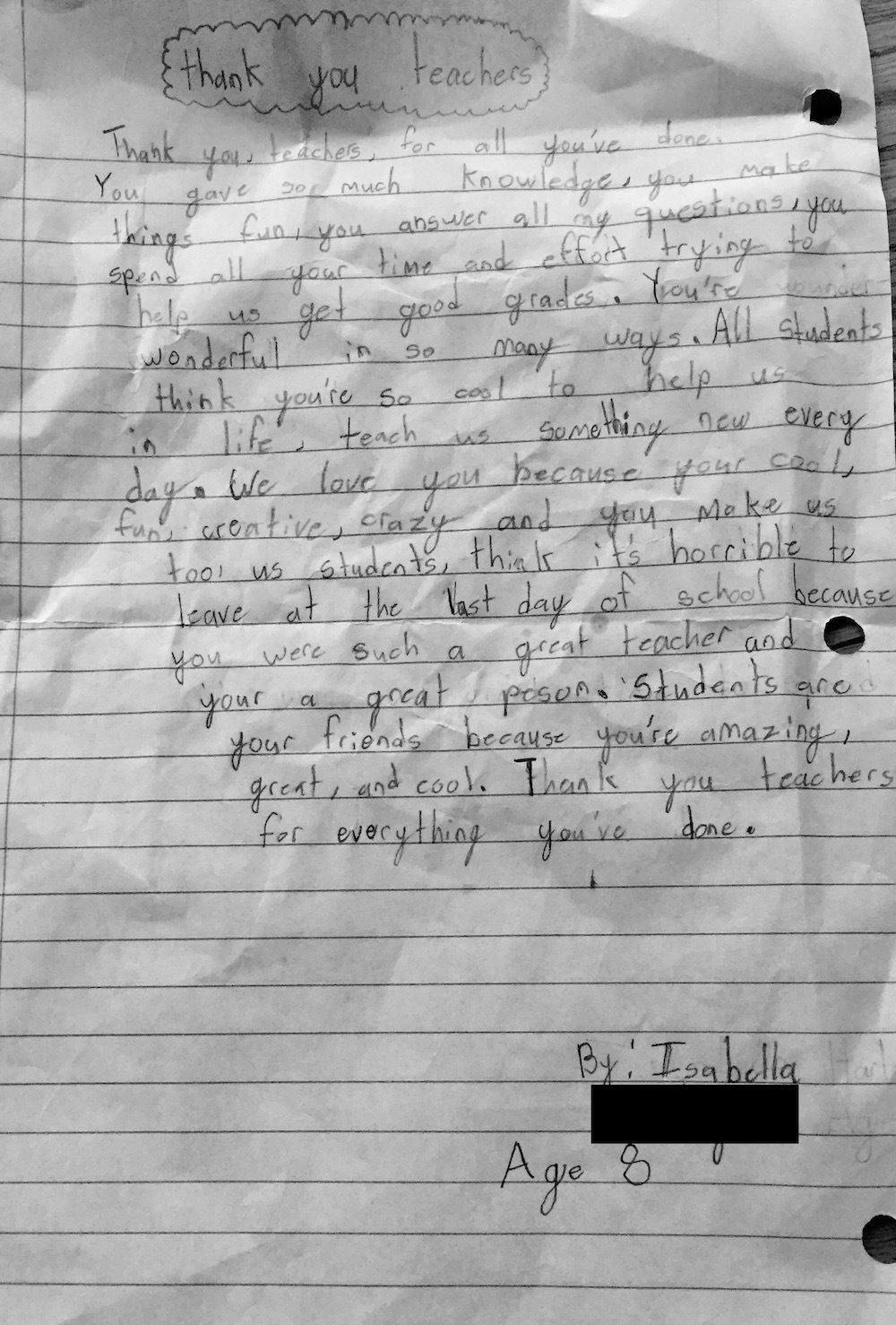 "Thank you teachers, for all you've done. You gave so much knowledge, you make things fun, you answer all my questions, you spend all your time and effort trying to help us get good grades. You're wonderful in so many ways. All students think you're so cool to help us in life, teach us something new every day. We love you because your cool, fun, creative, crazy and you make us too. Us students think it's horrible to leave at the last day of school because you were such a great teacher and your a great person. Students are your friends because you're amazing, great, and cool. Thank you teachers for everything you've done."
--Isabella, Grade 3
Kindergartner Gabby, drew a picture of her and her favorite teacher, Mrs. Coe and shared why she loves Mrs. Coe with her mom.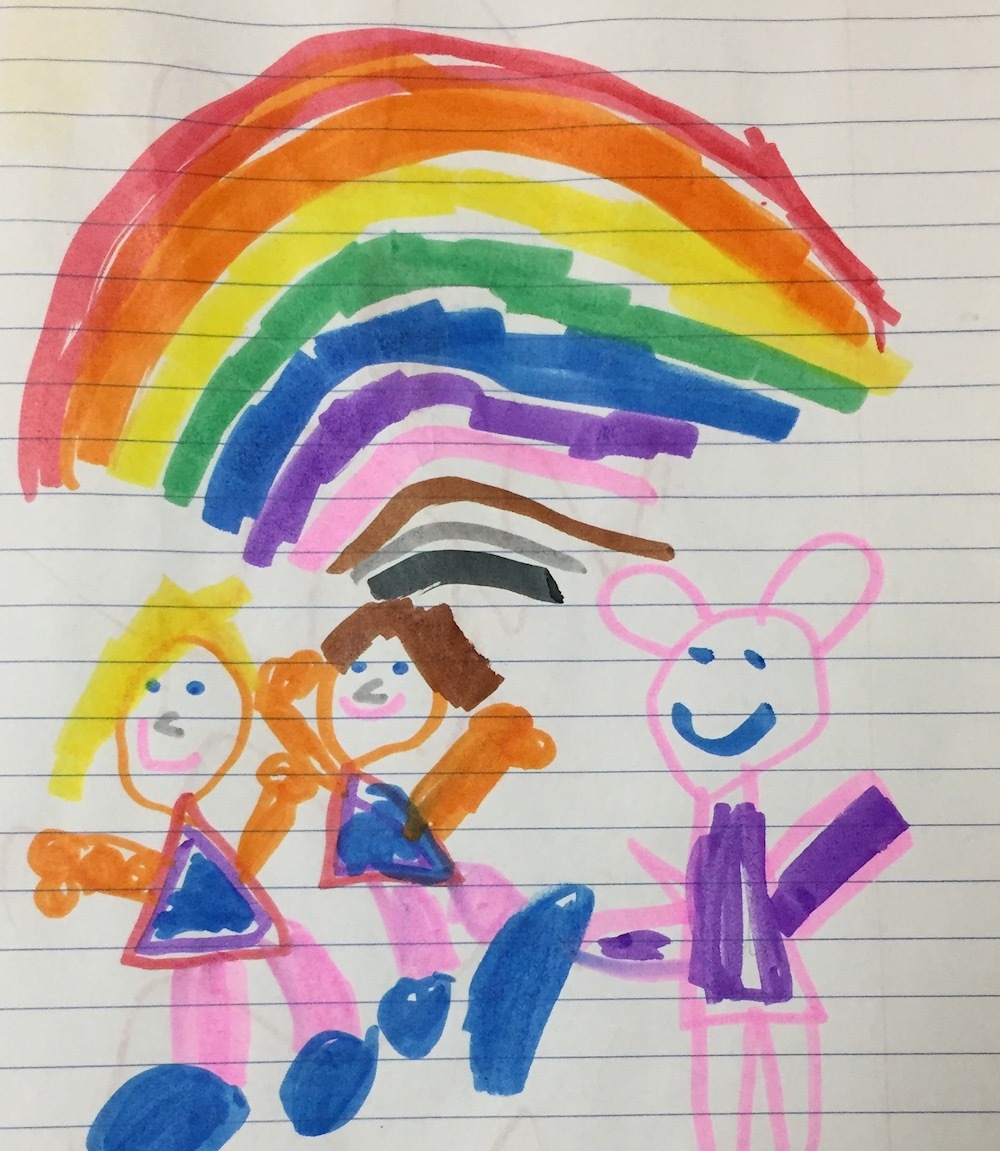 "I love Mrs. Coe because she is always really nice."
"Mrs. Coe's favorite thing to do is be a teacher."
"Mrs. Coe has a lizard that we all get to take home and try not to lose in the wall."
--Gabby, Kindergarten
A note from Gabby's mom: "You'll find my daughter, Gabby, is the one with blonde hair on the far left followed by her teacher with brown hair and what looks to be a possible cat/dog/bunny ;)"