October 06, 2016
A common theme has emerged over the last 12 months: Many educators agree that teaching the elections and encouraging civic discourse within their classrooms has been more challenging than ever. An increasingly polarized and divided nation has left educators in a difficult position: determining the best way to encourage thoughtful, respectful, critical conversation about a variety of social issues. The way our students express their feelings, hopes (and fears) is a reflection of our work: have we taught them to be contemplative and kind; have we succeeded in getting them to think critically about the issues; have they used the best techniques for persuasion and argument; have they considered all angles?
The challenge, of course, comes when we try to teach these skills and behaviors against a backdrop that is often the opposite: personal attacks; insults; interruption and dishonest discussion.
That's why our team at PBS Education was so thrilled when we read some of the 1500 responses to our 50 for 50 contest: it's clear that educators have been able to cut through the noise, and help their students achieve a level of civility and maturity we wish we saw from some of our more seasoned political pundits!
Take winner Jade Thomas, grade 8, who writes:
"According to statistics, women often must choose between a higher paying job with less time for family, or a lower paying job with more time for family. I don't believe a woman should have to make the choice between providing for her family or spending time with her family. I've seen first hand in my own life how the choice can be stressful and, most of the time, overwhelming.
Most influential leaders in history are raised by magnificent women. Don't you want to see the next generation of leaders just as successful? My advice is to take the politics out of politics. Whenever I read an article online or watch the news, I constantly hear politicians, and yes, even presidential candidates, rattling off confusing solutions. I don't understand, my mom doesn't understand, and I doubt the legislators even understand."
Or Zhengdong Wang, grade 12, our other winner, who says:
"Even as far back as the birth of our nation, Americans have been criticizing ineffective government. Of the defunct Articles of Confederation, Alexander Hamilton commented, "yielding to the persuasive voice of immediate interest or convenience… the frail and tottering edifice seems ready to fall upon our heads, and crush us beneath its ruins." A similar concern prevails today. A mere 19% of Americans express trust in elected leaders to fulfill the role of the federal government. Voters and policymakers alike clamor for change, characterizing Congressional partisanship as unprecedented and unmoving.
The solution is simple: talk more. The President of the United States has always had the privilege of leading the nation not only as an administrator, but also as an encourager. A President, an open mind and a few arrangements can yield immediate results."
We had essays comprising a wide range of topics: from gun violence; to taxes to chocolate! Our students are engaged and paying attention—it's up to us to elevate their observations and encourage respectful debate.

Click here to learn more about our winners, read their essays, and follow their journey to the debates.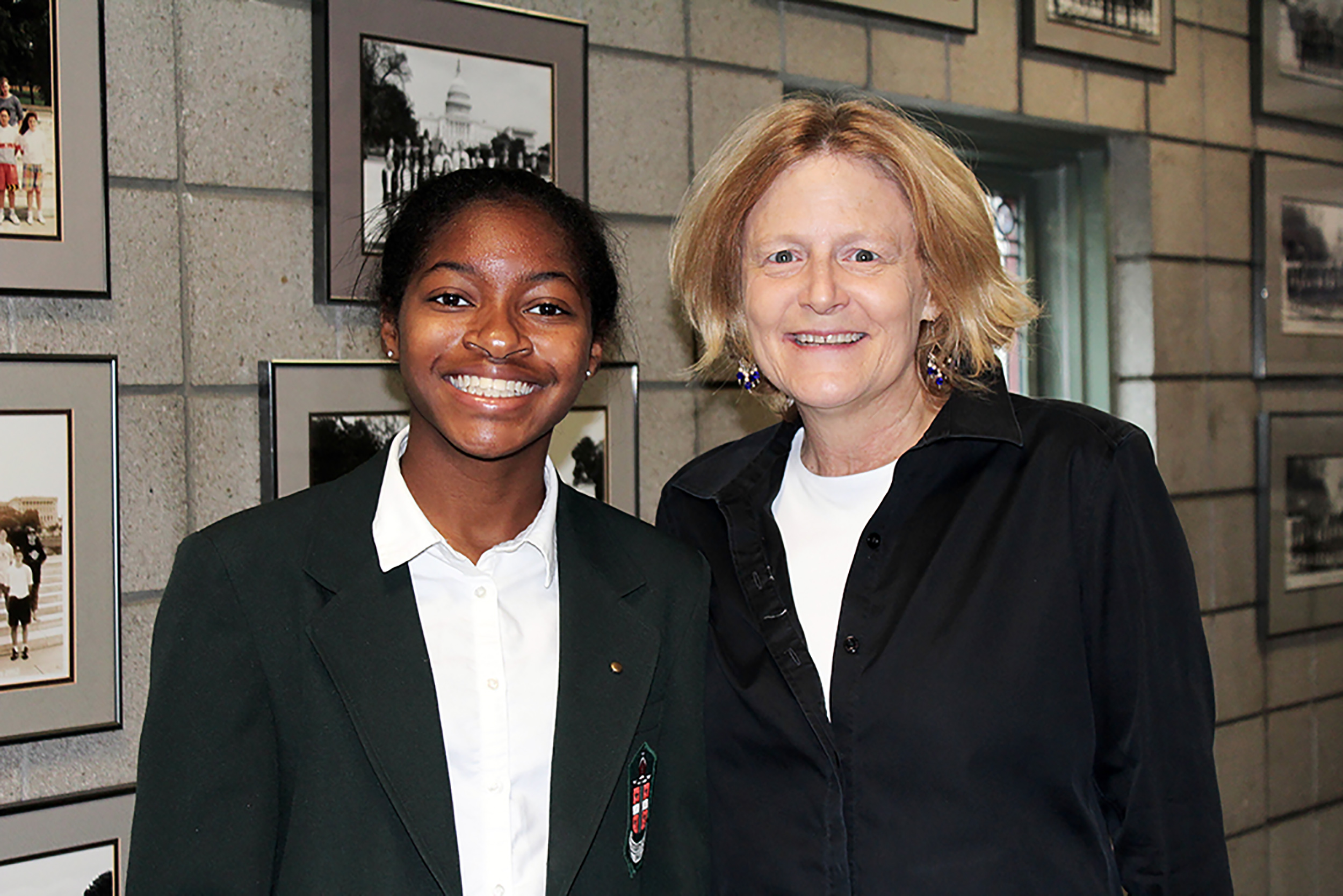 Jade Thomas, Grade 8 (Left) & her teacher, Andrea Neal (Right)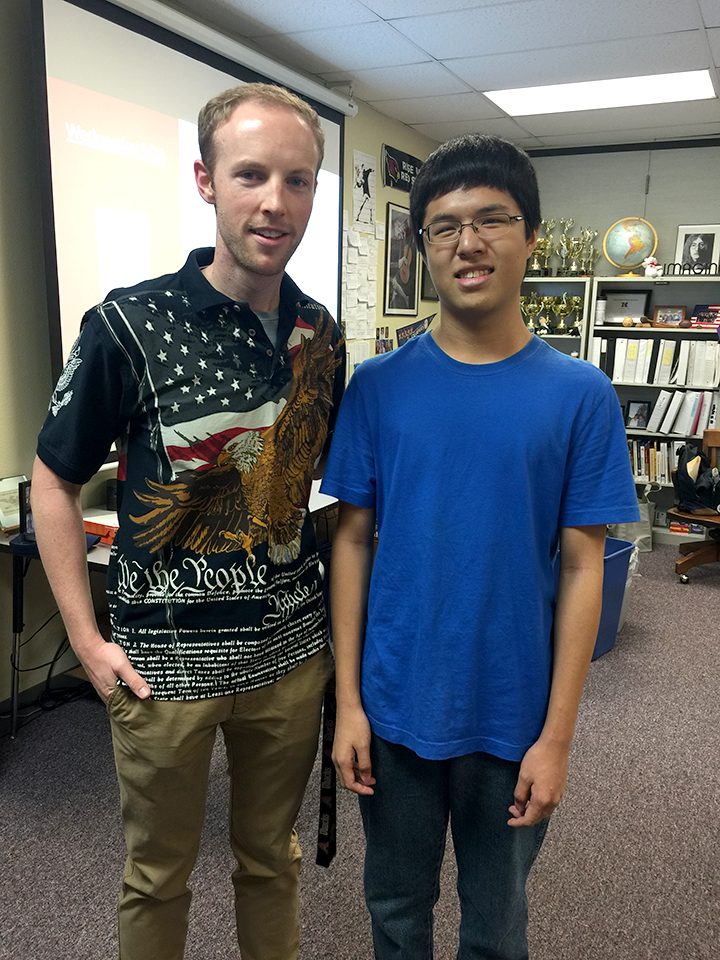 Zhengdong Wang, Grade 12 (Right) & his teacher, Jake Harvey (Left)

Laila Hirschfeld is the Director of Community Engagement for PBS Education, and will be accompanying the winners of the 50 for 50 contest to the final presidential debates in Las Vegas on October 19.