April 27, 2017
You may know Crash Course as a popular YouTube series from brothers John and Hank Green, and a free place to learn about the sciences, humanities, philosophy, film, history, and more. But Crash Course is more than just a YouTube Series; it has just launched its first full curriculum for educators and classrooms.
Built upon their wildly popular "The Most Fun You Have Ever Had Learning" videos, this curriculum adds teacher guides, worksheets, essential questions and more. The videos can be used to introduce new topics and units, for a flipped classroom model, and great for review of content (perhaps for the upcoming AP Exam?). The series creators developed factual and conceptual questions to accompany every video in the series, as well as some World History Series Two videos that analyze themes and thresholds throughout history.
But most of all, Crash Course: World History is fun and engaging. Covering major events and themes and sharing the interesting, minute details that make history come alive, here we present:
6 things you didn't know about World History



1. The only herding animal native to the U.S. is the llama. Sheep, goats, cattle, pigs, chickens and more were brought to the Americas in the late 1400s-1500s during the Columbian exchange.
Learn More About the Agricultural Revolution in Crash Course, Foundation of Civilization >>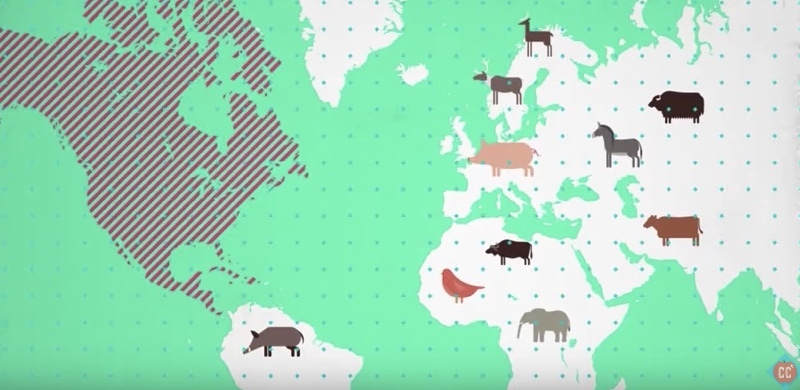 2. The game Chutes and Ladders originated in ancient India, where there was a very similar game called Snakes and Ladders. In Snakes and Ladders, 'ladders' led players towards moksha (enlightenment), while 'snakes' led players away.
Learn More About India, Buddha, and Ashoka in Crash Course, Classical Civilizations >>

3. During the Heian period (794-1185), upper class Japanese women had the right to land holdings, and as a result, maintained a considerable degree of economic power. This is in contrast to Europe, where women could not hold property.

Learn More About Japan in the Heian Period in Crash Course, Post-Classical History >>

4. Between 1754 and 1845, Ireland's population doubled while subsisting primarily on potatoes.
Learn more about Ireland and "The Columbian Exchange" in Crash Course, Early Modern History >>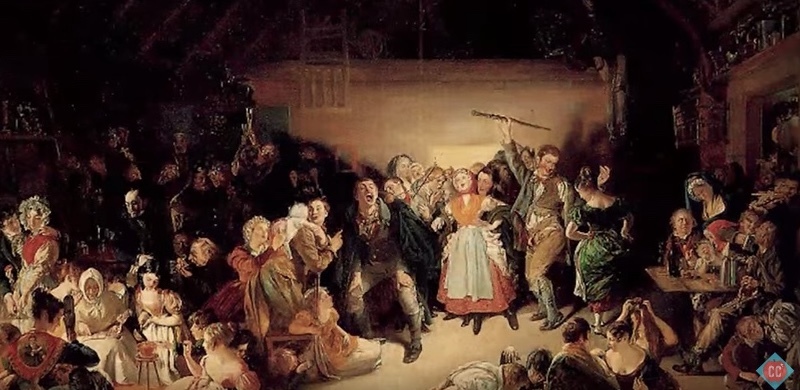 5. In 1789, at the height of widespread famine in France, a rumor formed that Marie Antoinette was hording grain at Versailles. In response, in an act of resistance called the Women's March, armed female peasants stormed the palace and demanded that Marie Antoinette and Louis XVI flee Versailles.
Learn more about The French Revolution in Crash Course, Modern History >>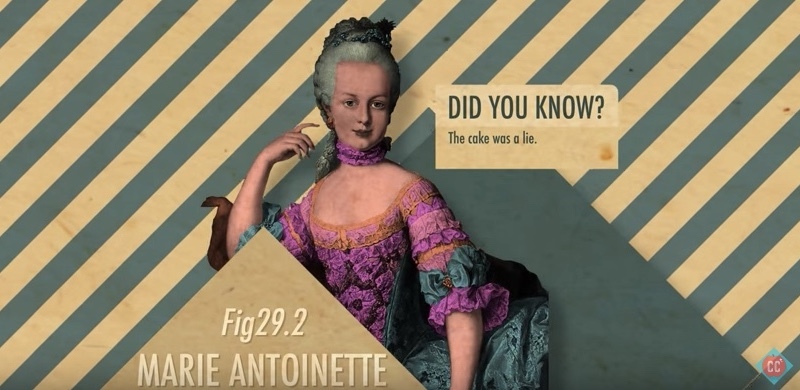 6. The 1911 Chinese Revolution, which overthrew China's last imperial dynasty (the Qing dynasty), started when a bomb accidentally exploded and revolutionaries mobilized for what they assumed would be a resulting conflict.
Learn more about China's Revolution in Crash Course, Contemporary History >>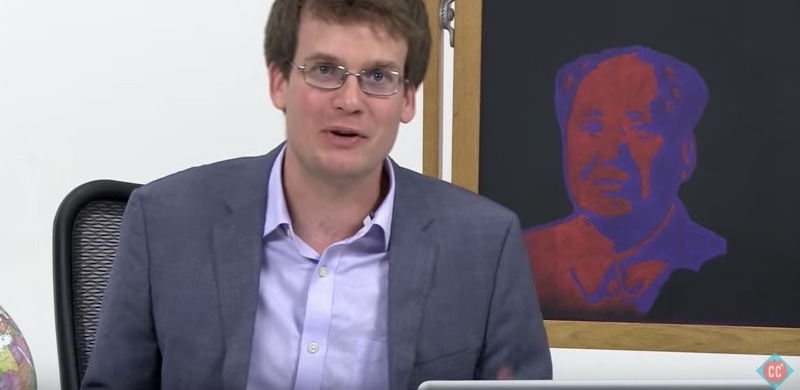 Whether you're beginning planning next year's World History course, helping students prepare for AP or Final Exams, or just want to learn something fun, the Crash Course World History Curriculum is a great place to start.
Joe is the Content Creator for the Crash Course World History curriculum. He is also the Vice President of Indy Film Fest. He digs museums, travel, food, space, random trivia, and his family.