May 07, 2017
It's National Teacher Appreciation Week, a special time when we honor teachers and reflect on all the ways they contribute to our communities and our lives. Teachers give us so much: knowledge, guidance, confidence, support, stability, love, and access to our dreams. It's natural for us to want to offer our gratitude to our teachers, and thank them for the ways in which they influence and inspire us. But what's the best way to show our appreciation? PBS reached out to educators across the country to ask, "What's the best gift of appreciation you've ever received?" The nearly thousand teacher responses we received were thoughtful, sincere, heart-warming, funny, and – occasionally – completely bizarre.
The teachers who wrote in detailed the gift-cards and tokens they had been given over the years, but far more common were proudly-shared accounts of memorable letters of gratitude and appreciation from students and parents. And showcasing the selfless nature of the job, many teachers took the opportunity to reflect on special moments of reverse gratitude, in which they were able to express their own gratitude to students. Here are some of our favorite responses:
Flipped gratitude!

In the true spirit of giving thanks, some teachers reversed our question to share appreciation for their students.
"I was given the gift of telling a scholar how much I appreciate her!"
Heartfelt letters of appreciation.
Most teachers wrote in about memorable notes from students or parents, some the year they taught a student, others many years later.
"The best gift I ever received was a note. Many years ago when I was still in first grade, I had a child that was retained and the parents requested that he remain with me the following year. At the end of our 2nd year together, Mom, Dad, and my student all wrote me notes thanking me for all the work I had done with him over those 2 years. It touched my heart so much to know that they cared so deeply about our time together that they took the time to handwrite a letter!"
Sharing a Laugh!
Everyone can use a good laugh, and this joke-loving teacher was grateful that a student picked up on his love of puns and offered even more.
"The best gift I have received was a collection of science jokes a student put together for me. I use science puns and jokes as a way to test if the students understand what they have learned. One student put together a whole packet as a Christmas gift. It was wonderful."
The proof is in the pudding.
Teachers work tirelessly to prepare their students for future success, so seeing evidence of academic and personal accomplishments years later is a wonderful gift.
"A student visited from college and brought a Physics exam he had gotten an A on. He told me that he had been having a much easier time in Physics than many of his classmates, and the grade was as much mine as it was his (not true, but much appreciated)."
An unusual token.
This history-loving teacher received an epic desk decoration from one student.
"A student gave me a bust of Voltaire."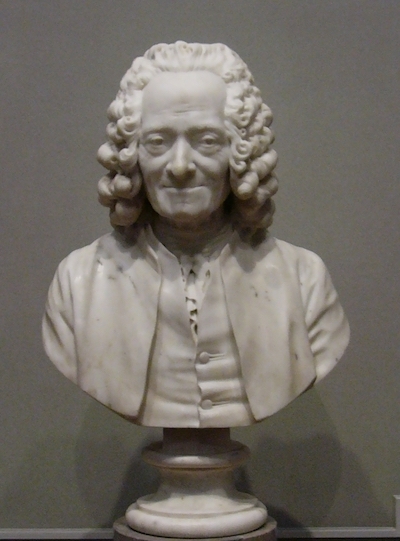 Honest Abe.
One bearded teacher has a historical doppelgänger, and his students don't let him forget it!
"My students like to point out that I resemble Abraham Lincoln (it's probably the beard). Anyway, at the end of each school year, I always have several students who create something for me as an appreciation gift that centers around Lincoln. In years past, I have received student created portraits, poems, books, etc. – all relating to Lincoln."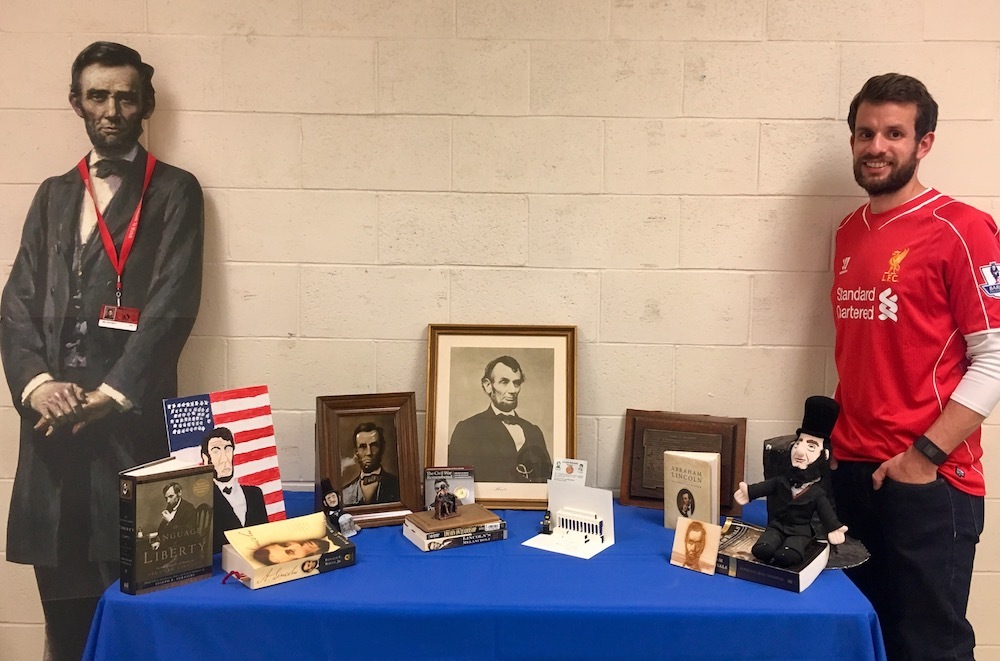 Teachers love a good buzz.
Teaching is exhausting! Many teachers shared their appreciation for coffee and sugary gifts. Gift cards for coffee and sweet treats like chocolate and cake stood out on the answers we received.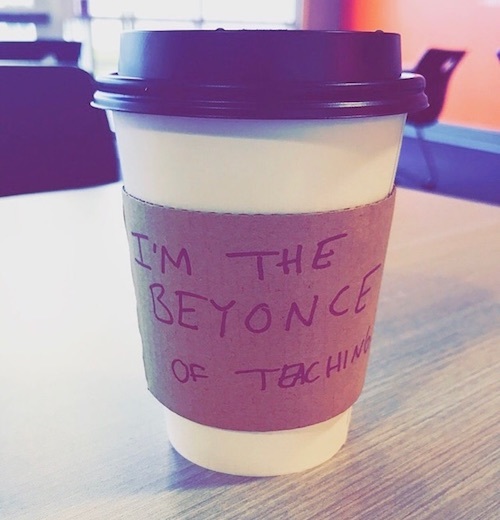 Hand-made and from the heart.
Many teachers shared details of hand-made gifts they had received years ago, and still treasure today.
"My most memorable gift, however, was the gift of time and effort a young man put into building a handsome chessboard to thank me for a 'good year.' After nearly 25 years, I still use and display this piece of art in my home and I am reminded that we really can make a difference."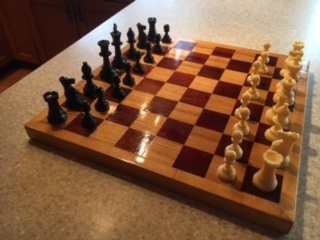 "I was given a beautiful wooden carving that said "education is lighting a fire not filling a bucket. Thank you for all you do to teach our children."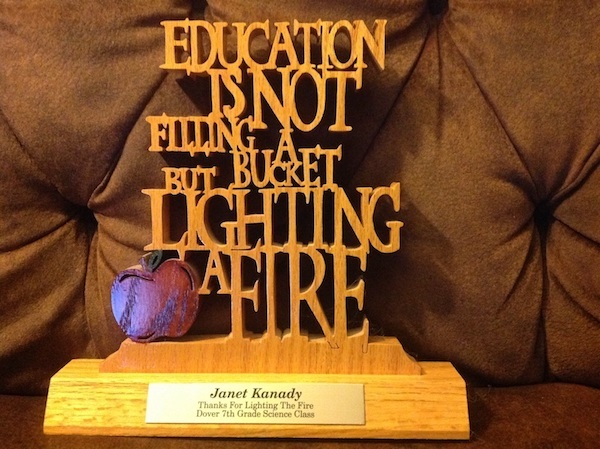 A little something from the parents.
Teachers love getting notes of gratitude from parents, but sometimes a little something extra to acknowledge how difficult the job is just as rewarding.
"A bottle of wine from a parent of a particularly difficult student!"
Stories from the down the road.
When former students check-in to share their successes and thank a teacher for an earlier boost, it can mean the world.
"The best teacher appreciation gift I ever received was a cake left on my desk with a note from a students who was in her first year of teaching. She said I am the reason she became a teacher."
A letter to the boss.
Some teachers shared stories for students who had written to their principals – in this instance, to a FUTURE principal!
"Several years ago I was applying for a new position and needed three letters of recommendation. One of my students heard about it and wrote one in my behalf. I'll never forget it - and it got me the job!"
The gift of being a superhero.
Teachers are the ultimate multi-taskers, and a bit of acknowledgement goes a long way.
"I was given a lovely mug that says, 'I am a teacher. What's your super power?'"
Above all else, these answers and the other hundreds we received highlight just how selfless, thoroughly committed, and hard-working our teachers are. So thank you, teachers, for all that you do! We appreciate you every day, but give extra thanks this week for your indispensable work.
We Asked Teachers is a new monthly series from PBS Education. Each month we will compile answers and anecdotes from our Teacher Panel. The PBS Teacher Panel is an online panel community of over 3,000 educators who provide feedback on PBS programs and resources.