July 23, 2017
Experience the beauty and wildlife Alaska has to offer over three nights of Wild Alaska, Live!
Cross off the animals and scenes as you see them appear in the show. Pay close attention and see if you can get Bingo... or in this case "ALASKA!"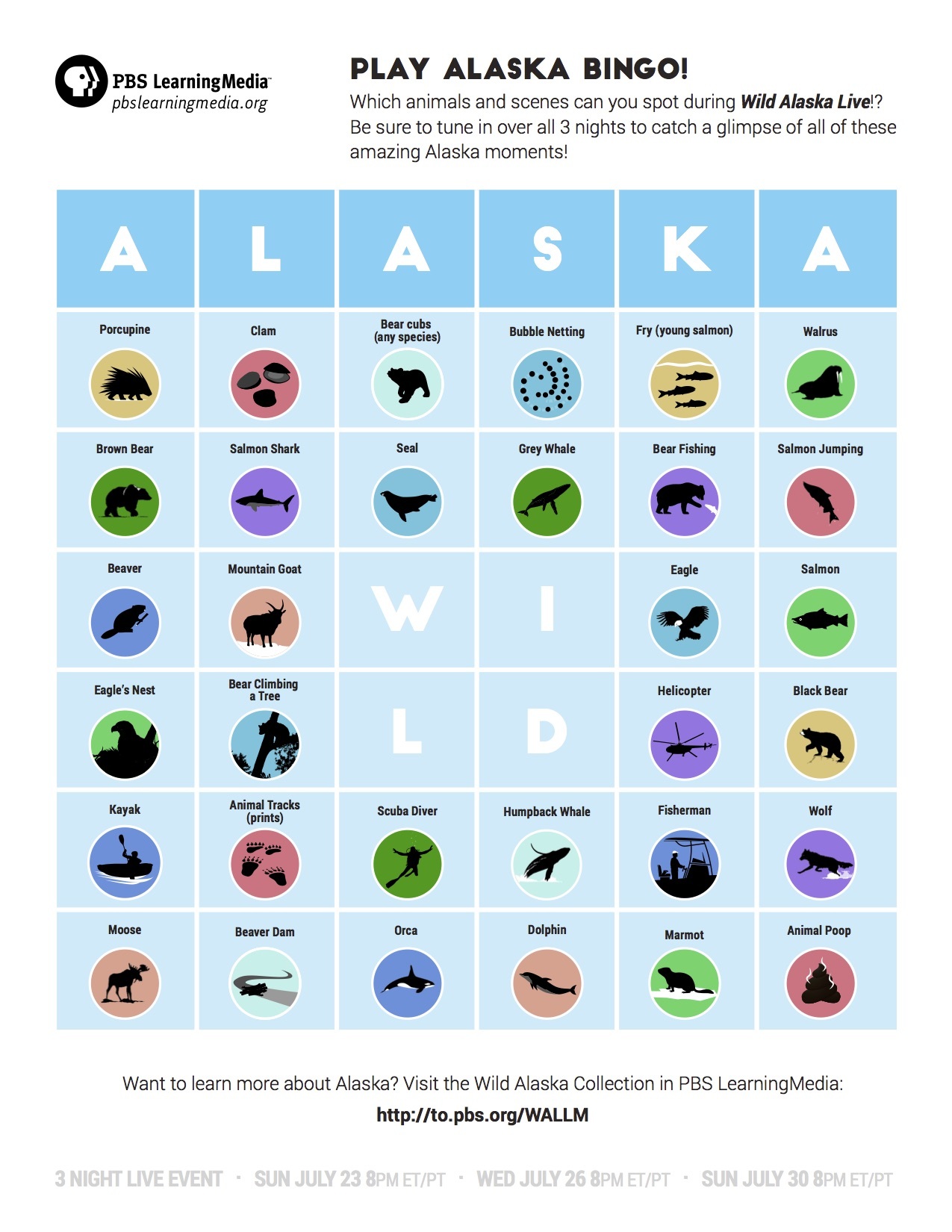 Download your "Alaska Bingo Card" here.