About Gorongosa National Park
First established as a hunting reserve in 1920, Gorongosa became a national park in July 1960 under Portuguese colonial rule. It quickly became a premiere destination not only for international tourists, mainly from Portugal, but also for celebrities including John Wayne, Joan Crawford and Gregory Peck.
But, two years after Mozambique gained independence from Portugal in 1975, the country was engulfed by a civil war. By the time the war ended in 1992, a million people were dead and several million more were maimed, traumatized and displaced. The web of life within Gorongosa's park was likewise left in tatters. The scale of Gorongosa's tragedy is not unique to Mozambique. Other places that once boasted an incredible natural bounty share a similar history of loss. But what sets Gorongosa's story apart is its rebirth. Today, Gorongosa still lacks the incredible density of elephants, buffalo, zebra and wildebeest it once had, but many species are once again thriving.
The park has experienced a remarkably fast recovery. In 2008, the Gorongosa Restoration Project, a Mozambican registered NGO, entered into a 20-year co-management agreement with the Government of Mozambique for the restoration and development of the flagship National Park. The park's fragile success is due largely to that partnership, which has implemented a new form of conservation in the park. Their approach, which mixes traditional conservation biology with solutions for practical challenges in the community, serves as a model of sustainable conservation. If the project prevails, it will have preserved not only a beautiful and unique wild space — but also our human relationship to it.
Meet the Animals
Meet the elephants of the Mabenzi Family in Gorongosa National Park.
Learn about the lions who have been tagged for the Gorongosa Lion Project.
Explore the Park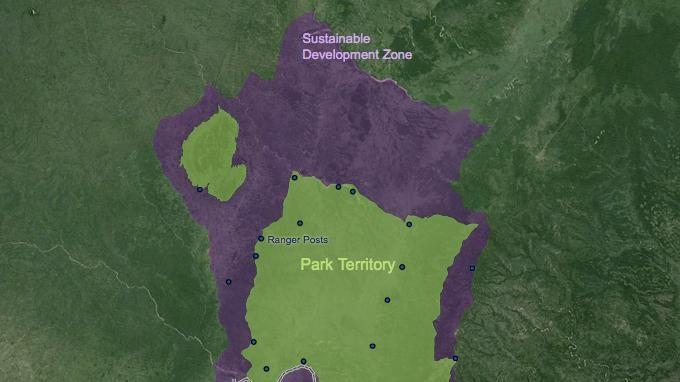 Delve into different features of the park, including parts of the conservation strategy.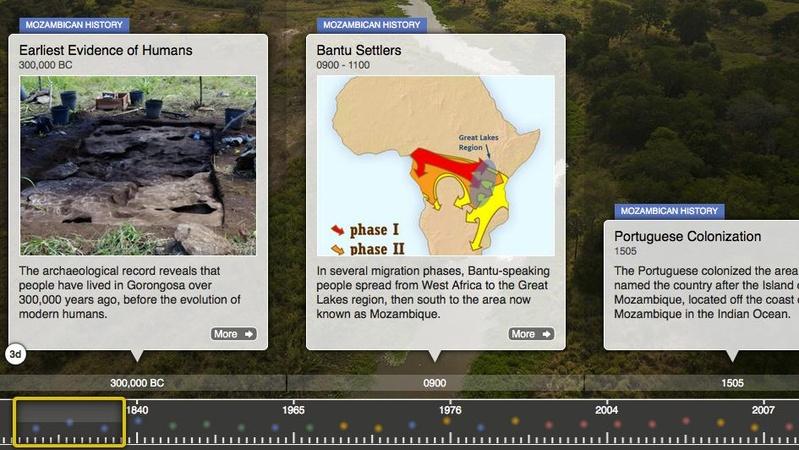 Discover the history of the park with this highly visual interactive timeline.
Adventure inside the beauty of the park with this unique video experience.
Use the tool to help scientists discover animals and track their recovery.