RICHARD TUCKER AT 100: AN OPERA CELEBRATION
Originally aired January 10, 2014
PROGRAM NOTES
One of the most eagerly awaited events on the New York musical calendar is the annual concert by the Richard Tucker Music Foundation. To honor the memory of the great American tenor whose name it carries, the Foundation identifies rising young American opera singers who are on the brink of distinguished careers. Winners receive a grant of $50,000 from the Foundation—up from previous years' awards of $30,000—and are instantly spotlighted in the opera world-at-large. Among winners in previous years have been Susan Dunn, Aprile Millo, Dolora Zajick, Renee Fleming, Deborah Voigt, Dwayne Croft, David Daniels, Matthew Polenzani and Lawrence Brownlee. 2013's winner is the lyric mezzo soprano, Isabel Leonard, who was just one of the dazzling list of singers who congregated on the stage of New York's Avery Fisher Hall for this year's Richard Tucker Music Foundation concert. Our cameras and microphones were on hand to capture this remarkable event, and the result will be shown on PBS on Friday evening, January 10.
American opera singers have figured prominently in the history of America's leading opera company, the Metropolitan Opera. One need only recall some names from the first third of the 20th century, names such as Louise Homer, Geraldine Farrar, Rosa Ponselle and Lawrence Tibbett. But it was not until the 1940s that American singers became prominent if not dominant at the Met. Just remember Rise Stevens, Eleanor Steber, Leonard Warren, Jan Peerce, Regina Resnick, Leontyne Price, Frederica von Stade, Marilyn Horne, Robert Merrill, Roberta Peters and dozens of others. And of course, Richard Tucker.
Rubin Ticker, his birth name, was born in Brooklyn in 1913. His radiant voice was discovered early on, and his first musical training was nurtured at lower Manhattan's Congregation Tiferet Israel. He was also a fit athlete as a youth, and for a while had to wrestle with a choice between athletics and singing. But service as Cantor at synagogues in New Jersey, the Bronx and Brooklyn sealed the deal: music won out. During this period he also studied opera with one of the stalwarts of an earlier generation, the tenor Paul Althouse. In 1941 he entered one of the era's most popular radio features, "The Metropolitan Opera Auditions of the Air." He did not win, but he made a sufficiently strong impression on the Met's General Manager, Edward Johnson (himself a former tenor at the Met), that Johnson made an unannounced visit to hear Tucker at the Brooklyn Jewish Center. Johnson's initial impression was confirmed, and he offered Tucker a contract with the Met. Enzo in Ponchielli's La Gioconda served as the role for his debut at the Met in January, 1945. For thirty years thereafter Richard Tucker was a cornerstone of the Metropolitan Opera's artist roster.
Soon after Richard Tucker's untimely death from a heart attack in 1975, his widow Sara and their three sons created the Richard Tucker Music Foundation in order to continue his legacy "through projects in aid of gifted young singers." And it was the oldest of the sons, Barry, who became, and continues to be, the creative master behind the Foundation's activities.
As I stated above, the list of singers who participated in the 2013 edition of the Foundation's concert is staggering. I can offer only a tantalizing sampler listing of the proceedings. Angela Meade, the winner of the 2011 Award, performs an aria from Verdi's early opera, I due foscari. The much-acclaimed bass-baritone, Eric Owens, sings the "Te Deum" from Puccini's Tosca. Renee Fleming (Tucker Foundation Award winner in 1990) and Susan Graham are heard in the duet "Viens, Malika" (made famous by an omnipresent television commercial) from Delibes' Lakme. Matthew Polenzani (winner in 2004) sings the Ballad of Kleinzach from Offenbach's The Tales of Hoffmann. Isabel Leonard is heard in one of the songs from Granados' Canciones Amatorias. Stephanie Blythe (1999 winner) along with bass-baritone Greer Grimsley performs the duet, "J'ai gravi la montagne" from Saint Saens' Samson et Dalila. Joyce DiDonato, the 2002 Tucker Foundation Award winner, sings "Tanti affetti" from Rossini's La Donna del lago. And on and on.
And throughout the evening members of the great Metropolitan Opera Orchestra and Chorus are conducted by Riccardo Frizza.
So make a date with your local PBS station on Friday evening, January 10 for "Richard Tucker at 100: An Opera Celebration." As always I urge you to check with you local station for the exact date and time in your area.
Enjoy!
MARTIN BOOKSPAN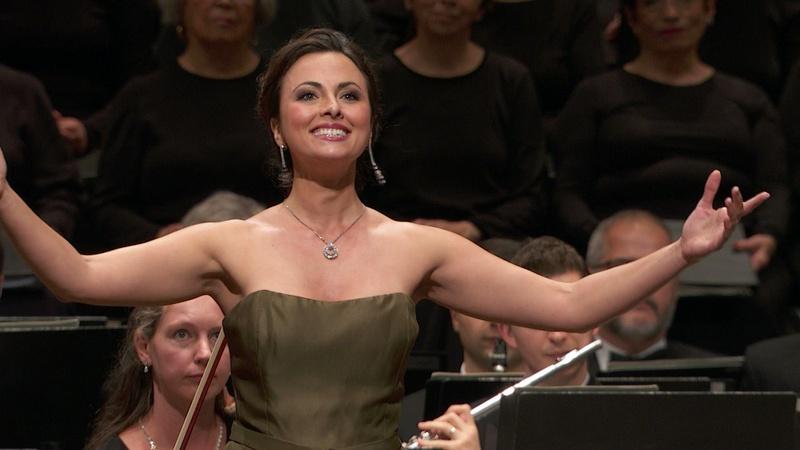 Introducing this year's Richard Tucker Award winner.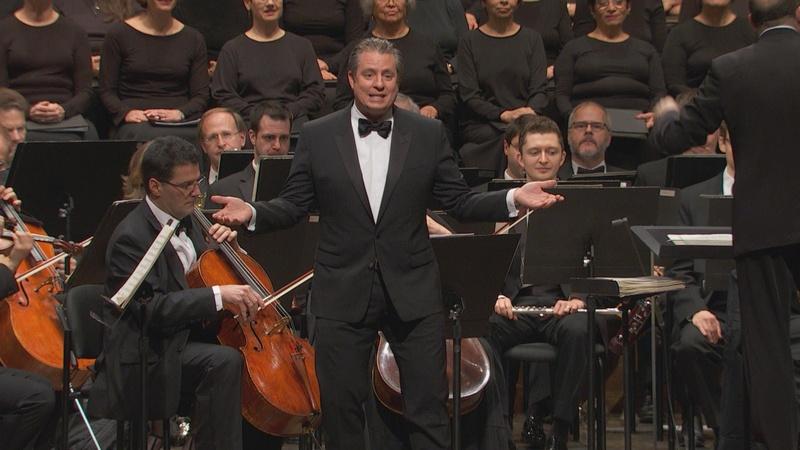 The tenor demonstrates how acting can make his characters "sing."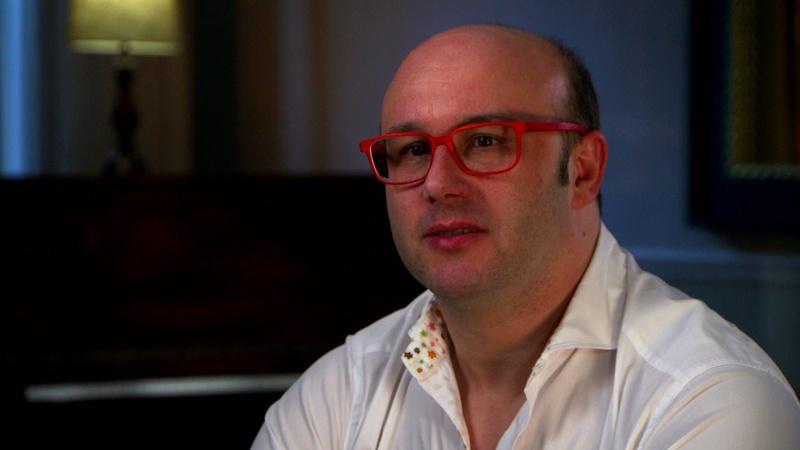 The Maestro reveals how music is as much about body as sound.