Music Makes a City Now: Kentucky Royal Fanfare premiered January 2016.
About the Web Series
Music Makes a City Now, an original short-form web series, follows musical visionaries who build communities with great music. In Season One: Louisville, a bold young orchestra conductor pulls out all the stops in Louisville, Kentucky.
Season One: Louisville begins with the arrival of a rising star, 27-year-old conductor and composer Teddy Abrams, as he moves to Louisville, Kentucky to become the youngest Music Director of a major American orchestra. Bursting with energy and ideas, Abrams charts a colorful course to usher in a modern musical renaissance for the orchestra and the city.
Read more about the web series below.
A Closer Look at Music Makes a City Now
More About the Web Series
Follow Abram's whirlwind debut season with the orchestra — from his chaotic move-in day at his newly purchased fixer-upper downtown (a former antiques store) to the opening night of the symphony, his embrace of the city's vibrant local music scene and his willingness to take creative risks. Charming and unpretentious, Abrams demystifies the world of classical music as he shows us what it takes to keep personal and civic artistry alive in the 21st century, and how to make orchestras more relevant to everyday citizens.
A colorful array of guest artists join Abrams along the way for rehearsals, performances and conversations including folk music favorite Aoife O'Donovan; icon Bonnie "Prince" Billy; local hip hop artist Jecorey "1200" Arthur; world famous virtuosos Joshua Bell and Yuja Wang; and Abrams' mentor, the renowned conductor Michael Tilson Thomas. Together, they bring down traditional barriers and highlight the universal meaning of music across all genres and generations. It's a musical journey of discovery, daring and originality.
Music Makes a City Now was inspired by the PBS film Music Makes a City: A Louisville Orchestra Story.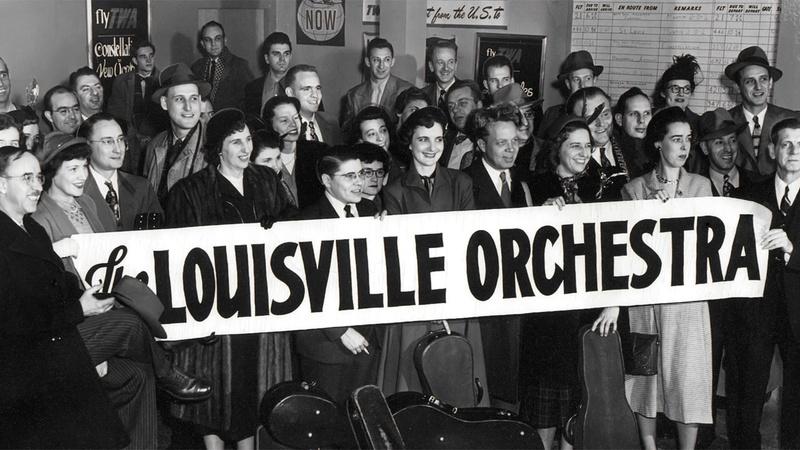 Music Makes a City demonstrates the transformative power the arts can have on a community.
© Owsley Brown Presents. All Rights Reserved.