Full Episode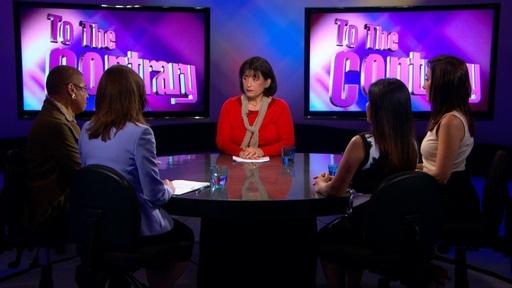 Racist Violence: Author Chloe Angyal's op-ed on white women's passive role in racist attacks. Hollywood vs. Congress: ...
Webisode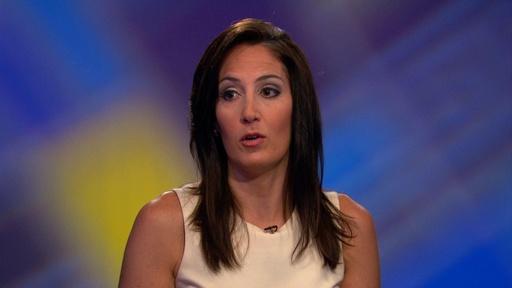 This week the Supreme Court upheld the ruling that will provide health insurance subsidies to all qualifying Americans as ...
Blog
July 01, 2015
By Zoe Spielvogel
"So, are you a Democrat now?"
My brother Max asked me this seemingly profound question after I sent him a series of pictures from First Lady Michelle Obama's Let's Move! Girl Scout Campout held on the South Lawn of the White House Tuesday evening.
I've always considered myself politically independent, seldom buying into the "fiscally conservative, socially liberal" line fellow non-partisans often like to throw around. I often find that members of both political parties have incredibly coherent and logical arguments – except when they, you know, don't – and I usually side with whoever makes a more valid point in any given debate.
That being said, the Let's Move! Outside Campout featured the President and the First Lady in a natural setting that almost made me forget that I was in the heart of global political activity. That is until my brother sprung that thought-provoking question on me.
Read More »
June 30, 2015
By Tongwa Aka
It's been five weeks, five weeks that have gone by with such rapidity that I cannot begin to comprehend. In five weeks I have matured as a person, a maturity that has come from being surrounded by successful women, who are making tremendous progress in a country where gender bias/inequality is still a predominant issue.
Prior to working here, I was aware of the issues that women face in today's society. Like a decent human being, I supported equality for all. I read articles and kept abreast of the women's movement. However, I lacked a passion for the subject. I looked on as an outsider, and I wasn't bothered enough because I felt that these issues do not affect me directly. Concerns like wage gaps between male and female employees or employment benefits for expecting mothers never irked me. Even though I agreed with most of the views of this movement, my attitude towards it was very passive.
Read More »
Support for pbs.org provided by:
Quiz
What Did You Learn On To The Contrary This Week?
Answer questions correctly and we'll send you To The Contrary memorabilia!
Take the Latest Quiz »
The Host
To The Contrary Host: Bonnie Erbé
Bonnie Erbé is a nonpartisan, award-winning American journalist and television host based in the Washington, D.C. area who has ...
More »
Tweets by @ToTheContrary