Full Episode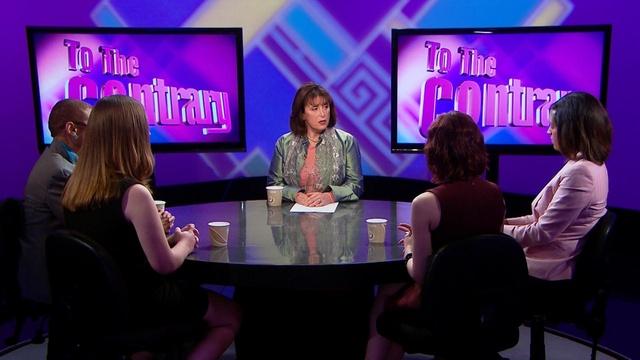 Which voters will swing the election? The new rules when it comes to overtime. LGBT rights
Webisode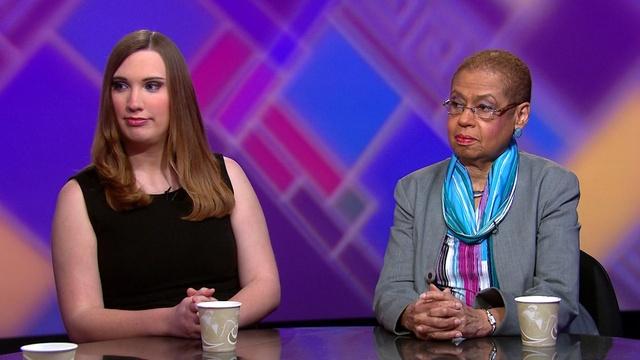 "My Friends and I Beat Up My Rapist, And I Will Never Apologize", Emily Eveland writes
Blog
May 20, 2016
This week on To The Contrary with Bonnie Erbe, our panelists discuss this presidential election's female voting bloc, how new overtime rules benefit women, and Behind The Headlines: looking beyond the bathroom bill and into gender identity among millennials.
On the panel this week joining host Bonnie Erbe is Delegate Eleanor Holmes Norton (D-D.C.), The Center for American Progress's Sarah McBride, The Washington Examiner's Ashe Schow and ,GOP Political Strategist Jennifer Higgins
Click read more to see what they had to say!
Read More »
May 17, 2016
by Sallie Bingham
"Did you ever make mud pies?" a friend asked me. He was helping me root around blackberry bushes on Tesuque Pueblo's organic farm.
"I would have loved to, but it never happened," I told him. When I was little, I knew without being told that I should never get dirty (although I did manage to get quite dirty out of sight in the old barn taking care of my horse.)
Read More »
Support for pbs.org provided by:
Quiz
Take the quiz!
Answer questions correctly and we'll send you To The Contrary memorabilia!
Take the Latest Quiz »
The Host
To The Contrary Host: Bonnie Erbé
Bonnie Erbé is a nonpartisan, award-winning American journalist and television host based in the Washington, D.C. area who has ...
More »
Tweets by @ToTheContrary