We revisit discussions on several international topics, including Afghanistan's "third gender" Bacha Posh, night shelters, child brides in India, and child slavery featuring Shyima Hall.

Stopping sexual assault has become the focus of two institutions: higher education and the military. We take a look at what has been done and what more could be done to stop more people from becoming victims.

Watch Video

Millennial Feminists: Some older feminists say millennials are not as feminist as they hoped. Meanwhile, some young women flood social media with #WhyIDontNeedFeminism. Armchair Activism: Are young feminist activists spending too much time online and not doing enough in the "real world"? PANEL: Erin Matson, Rina Shah Bharara, Anushay Hossain, Francesca Chambers

Watch Video

Entitlements; Lawmakers proposing restrictions to welfare. Discipline in Public Schools; Are minority girls disciplined in school more harshly than others? PANEL: Anushay Hossain, Jennifer Marshall, Danielle Moodie-Mills, and Darlene Kennedy.

Watch Video

The threats to our food supply, including illness and environmental factors. And, the issues that arise with The transportation of goods.

Watch Video
Full Episode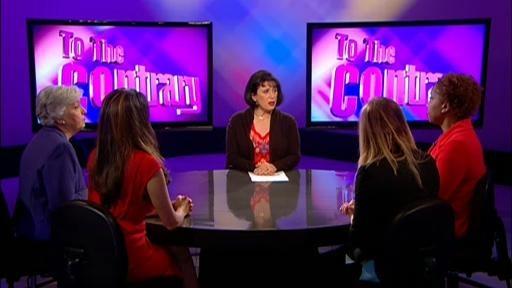 Stopping sexual assault has become the focus of two institutions: higher education and the military. We take a look at what ...
Webisode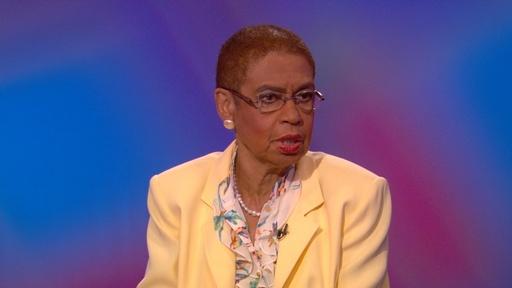 Two Canadian universities have implemented a program which successfully reduced sexual assault. The program gives ...
Women's News
July 31, 2015 | Read More »
States have tried all sorts of things to prevent women from having abortions. They've enacted waiting periods, ultrasound laws and parental notifications. They've passed laws that force doctors to lie to women and force women to visit with ideological zealots. Some legislators have even attempted to make women get a man's consent before obtaining the procedure – a paternalistic permission slip to access their legal rights.
Blog
July 28, 2015
This week on To The Contrary with Bonnie Erbe, our panelists discuss executing preventive measures to combat sexual assault on college campuses and the military.
On the panel this week joining host Bonnie Erbe is Feminist Majority Foundation President Eleanor Smeal, Conservative Commentator Darlene Kennedy, Civil Rights Lawyer Jenifer Rajkumar, and Senior Fellow at the Independent Women's Forum Amber Smith.

Click read more to see what they had to say!
Read More »
July 21, 2015
By: Aima Corinaldi
As an African American woman entering the workforce I have noticed how most leadership and high level positions are held by white men. I was excited when I found out I would be working with To the Contrary Associate Producer Ariel Edem to produce a package about African American women leaders in the labor force. I was very excited to be a part of creating this segment because it was directly related to me. After reading the book And Still I Rise: Black Women Labor Leaders, I delved even deeper into the issues of workforce inequality. And Still I Rise was written by Kimberly Freeman Brown, who compiled 27 interviews from different female African American labor leaders nationwide. These women were from a variety of industries and shared their experiences throughout the different stages of their careers. The book highlights many of the issues African American women face that often times prevents them from excelling to leadership roles. I realized these were very serious issues I would probably face in the near future. Although women make up 51% of the US population this is not reflected when it comes to leadership. I had the privilege of sitting down with Ms. Brown and getting a more in depth look at the overall issue and her motivation for writing the book.
Ms. Brown outlines many of the issues that Black women in labor and in the work force in general face such as wage theft, sexual harassment, racial discrimination, and unequal pay for women. She explains that despite barriers, young Black women aspire to leadership positions and how important it is for them to see others like themselves in these roles. She goes on to acknowledge Black women labor leaders like Arlene Hope Baker and Clayola Brown stating, "they want to be sure that the voices of people who look like them, who aren't often in decision-making positions as it relates to what they do for a living, they want to make sure that their voices are heard."
Read More »
Support for pbs.org provided by:
Quiz
What did you learn this week on TTC!?
Answer questions correctly and we'll send you To The Contrary memorabilia!
Take the Latest Quiz »
The Host
To The Contrary Host: Bonnie Erbé
Bonnie Erbé is a nonpartisan, award-winning American journalist and television host based in the Washington, D.C. area who has ...
More »
Tweets by @ToTheContrary