The Wounded Platoon 
What happened to them in Iraq, and what happened when they came home...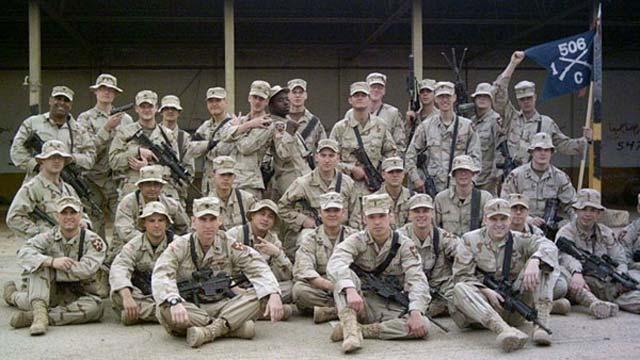 FRONTLINE tells the dark tale of the men of Third Platoon, Charlie Company, 1st Battalion of the 506th Infantry and how the war followed them home.  
The Wounded Platoon premiered on television in 2011. Watch the the film online below and visit FRONTLINE for bonus videos and interviews. 
FRONTLINE
How a platoon of soldiers, changed by war, is battling mental health disorders that many blame for their violent, self-destructive behavior.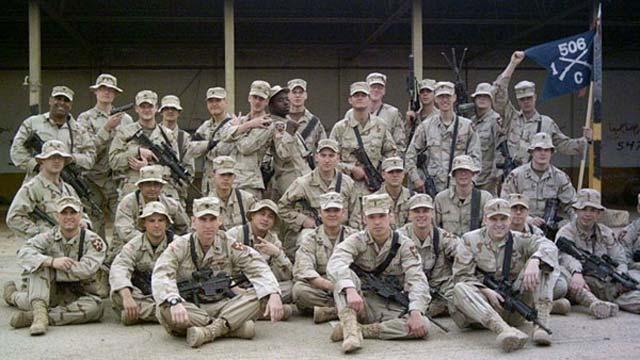 FRONTLINE
The story behind this film — by producer/reporter Christopher Buchanan.
FRONTLINE
A look back on his crime in the U.S., and how it might connect to his two tours in Iraq.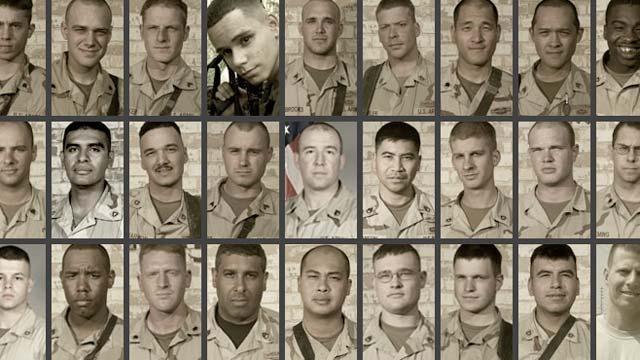 FRONTLINE
Profiles of each member and where they are now.