Freedom Summer - Short Clip 1
Clip: Season 26 Episode 6 | 23m 27s
Embed Code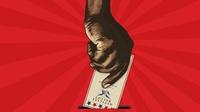 American Experience
Freedom Summer - Short Clip 1
Season 26 Episode 6
This clip picks up from the first month that the campaign started in earnest. Volunteers arrived in Mississippi with the disappearance three volunteers - two white, one black - casting a dark shadow over their mission.
Aired: 06/24/14
Rating: NR
The full episode is no longer available for online streaming. Why?
Please continue to enjoy extra(s) from this episode. The full episode is still available for purchase through the "Buy Now" links.
Buy Now
Embed Code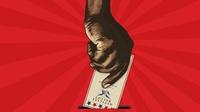 American Experience
Freedom Summer - Short Clip 1
Season 26 Episode 6
Report a Problem
Your report has been successfully submitted. Thank you for helping us improve PBS Video.