About the Hosts
Martin and Chris Kratt 
Zoologists, "creature adventurers" and brothers Chris Kratt and Martin Kratt have traveled the globe to learn about the world, experience wilderness and help creatures everywhere. Along the way, they have also successfully built a wildly popular family entertainment brand based on their sincere enthusiasm for animals along with their trademark mix of humor, fun and educational content.
Since founding The Kratt Brothers Company in 1993, the Kratts have created and executive produced more than 140 episodes of three top-rated and award-winning children's television series: "Kratts' Creatures," "Zoboomafoo: With the Kratt Brothers" and "Kratt Bros. Be the Creature." In addition to starring in each of their own programs, the talented siblings write, direct and serve as wildlife cinematographers – all in pursuit of introducing kids to those amazing animals with whom we share this planet.
The brothers' newest - and first animated - series, "Wild Kratts" takes the creature-based learning to new levels, as Martin and Chris appear as animated versions of themselves for the very first time, allowing the wildlife experts to present young viewers with a compelling "bird's eye view" of rarely seen animal behavior in uncharted habitats – from Australia to Africa and many other exciting locations. A vibrant blend of animation and live-action, Emmy-nominated "Wild Kratts"features fun animal adventures that serve as a perfect entry point for science exploration among school-age kids.  
Liz Bonnin  
Liz is a renowned science broadcaster. She'll be live from one of the most remote wildernesses in the world, Katmai National Park, hundreds of miles from the nearest road. She'll be following the fortunes of some of the biggest grizzlies in Alaska, and the elusive grey wolves that share their patch.
Liz is a biochemistry graduate and in 2008 she completed a Masters in Wild Animal Biology and Conservation with the Zoological Society of London and Royal Veterinary College. One of her main interests during her studies was animal behavior and she has since presented a wide range of shows including "Bang Goes the Theory," "Operation Snow Tiger" and "Super Smart Animals" as well as on "Big Blue Live." While studying for her MSc she investigated the diet of tigers – which involved studying lots of scats… or tiger poo!
Follow Liz on Twitter
Steve Backshall  
Steve is an action man. He's spent more time tracking down wildlife and uncovering wild places than almost any naturalist. He'll take us where few can follow to reveal the mechanics of this epic event and search for some of the top predators getting in on the feast.
Steve's work has taken him all over the world, getting up close and personal to an extraordinary range of animals. He is well known for the hit series "Deadly 60," "Lost Land Expeditions" and "Nature's Greatest Dancers," not to mention another epic live spectacle "Big Blue Live." Steve is a keen endurance runner, kayaker and holds a black belt in martial arts.
Follow Steve on Twitter and Facebook
Dr. Joy S. Reidenberg
Joy S. Reidenberg, Ph.D. is a professor at the Icahn School of Medicine at Mount Sinai, NY. She earned a B.A. from Cornell University, and an M.Phil. and Ph.D. from Mount Sinai's Graduate Program in Biomedical Sciences. Dr. Reidenberg has also held appointments as Guest Investigator at Woods Hole Oceanographic Institution, and Associate Scientist at the National Museum of Natural History (Smithsonian Institution).
Dr. Reidenberg studies comparative anatomy in animals ranging from insects to humans, but her particular fascination is cetaceans (whales, including dolphins and porpoises). Recent work focuses on adaptations to environmental extremes, including underwater sound production and pressure mitigation during diving.
Dr. Reidenberg was the comparative anatomist for the documentary series "Inside Nature's Giants" featuring anatomy of large animals. She was the co-presenter of the natural history documentary series "Sex in the Wild", and co-presented three episodes of the science documentary series "Brave New World with Stephen Hawking." She was also a science expert presenter in several other documentaries, including: "The Science of Whales," "Cracking the Humpback Code," "Decoding Humpbacks," "Whale Communication," "Jimmy and the Whale Whisperer," and "Big Blue Live."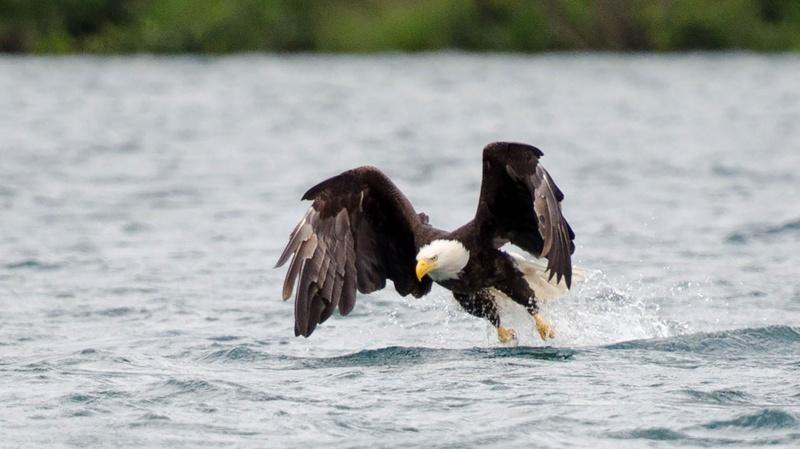 From hungry bears to cunning Orcas, see the animals taking part in Alaska's epic feast.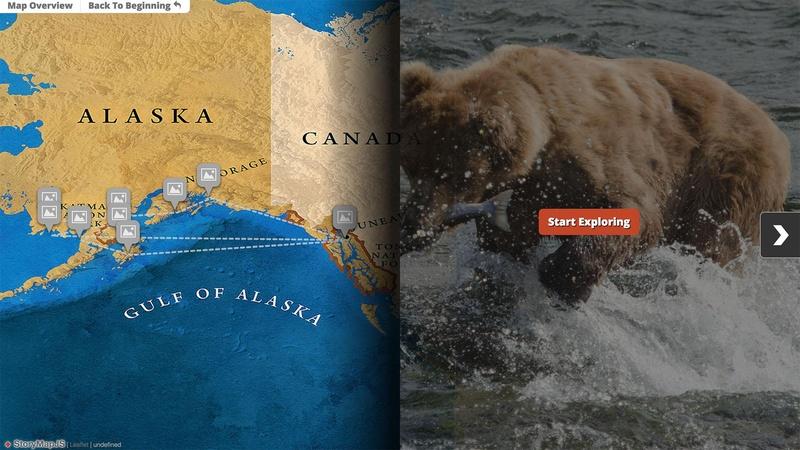 Explore the remote locations and unique wildlife adventures of Wild Alaska Live.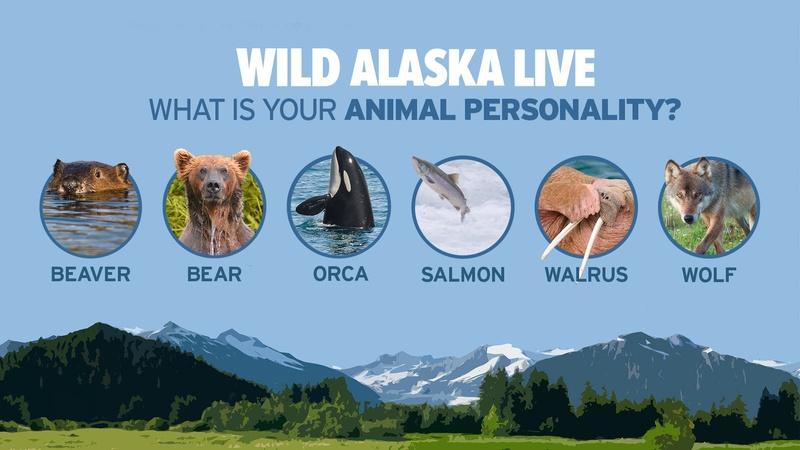 Take our quiz to see which featured Alaskan Wildlife create you are.