The Legacy of Garth Brooks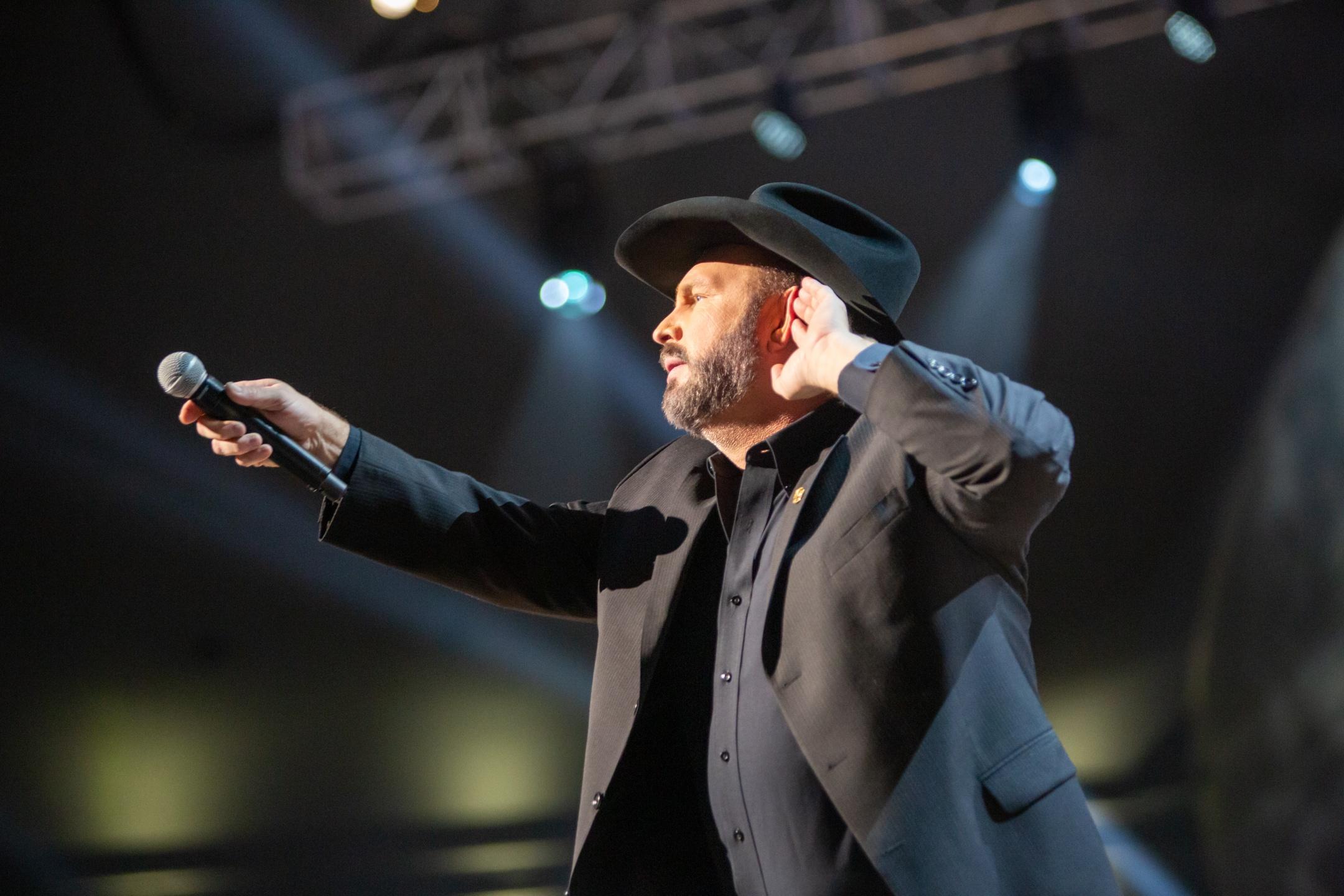 March 29, 2020
By Madisson Haynes
American country music singer-songwriter Garth Brooks didn't always love being on stage. The 2020 Gershwin Prize winner grew up in Yukon, Oklahoma in 1962 into a musical family. His mother, Colleen, had appeared on the Ozark Jubilee in the 1950s and recorded briefly for Capitol Records. But Brooks, the youngest of six children, preferred sports.
He attended Oklahoma State University on a track and field scholarship, but his time at university was where his true love for music formed. At nights, he worked as a bouncer at a local bar and formed his own band, Santa Fe, learning to play whatever the college audience wanted.
Brooks graduated from Oklahoma State University with an advertising degree in 1984 and moved to Nashville the next year, wanting to break into the music industry. He worked as the manager of a store selling cowboy boots, got paid by other songwriters to sing on demo tapes and started making the rounds at publishers and record labels. All of them turned him down. But in 1988, an executive who had recently rejected him heard Brooks perform at the Bluebird Café and offered him a contract.
Brooks released a series of successful albums with producer Allen Reynolds — and ultimately broke every previous sales record and elevated the prominence of country music in America.
Brooks sold out massive venues like London's Wembley Arena on his first world tour, an achievement never before realized by a country music artist. In 2017, Brooks and his wife Trisha Yearwood completed a 40-week, 390-show tour, smashing records previously held by acts like The Beatles, The Rolling Stones and Brooks himself. The tour sold over 6.3 million tickets, making it the biggest North American tour in history.
Here are a few moments from the singer-songwriter's career.
Brooks revolutionized country music performances with his energetic, rock-inspired concerts. His approach took the world by storm, and country music to new heights of popularity. The tremendous success of Brooks' "Friends in Low Places" would make his second album the first country album to reach five-million in sales.
Now, with more than 148 million in certified album sales, Garth Brooks is the No. 1 selling solo artist in United States history — ahead of Elvis Presley and second overall only to The Beatles. He has received countless accolades, including induction into the Country Music Hall of Fame, the International Songwriters Hall of Fame, the Nashville Songwriters Hall of Fame and, most recently, the Musicians Hall of Fame.
Throughout Brooks' career, he's been a strong proponent for Loretta Lynn and her instantly recognizable delivery. Lynn, a self-taught guitarist and songwriter, became one of the most distinctive performers in Nashville in the 60s and 70s, shaking things up by writing her own songs.
In this clip, Garth Brooks and Trisha Yearwood talk about Lynn's hit partnership with Conway Twitty. This film excerpt includes footage of Lynn and Twitty performing the No. 1 country songs, "Louisiana Woman, Mississippi Man," and "After the Fire is Gone."
Brooks is known for his powerful vocals, but there's a face behind some of the lyrics that helped along the way — Tony Arata.
While studying journalism at Georgia Southern University, Arata began performing his original songs in local bands. He moved to Nashville in 1986 where his soulful style got the attention of Allen Reynolds and Brooks.
Brooks has recorded seven of Arata's songs, and "The Dance" won song of the year at The Academy of Country Music and received both a Country Music Association and a Grammy nomination, as well as most performed song in Radio and Records Magazine.
The Library of Congress Gershwin Prize for Popular Song celebrates the work of an artist whose career reflects lifetime achievement in promoting song as a vehicle of musical expression and cultural understanding. The recipient is recognized for, "entertaining and informing audiences, for drawing upon the acknowledged foundations of popular song, and for inspiring new generations of performers on their own professional journeys," the Gershwin Prize website said.
This March, The Library of Congress Gershwin Prize for Popular Song salutes country music icon, Garth Brooks.
Learn how "New Traditionalists" like George Strait, Randy Travis and the Judds help country music stay true to its roots. Witness both the rise of superstar Garth Brooks and the return of an aging Johnny Cash to the industry he helped create.
Support your local PBS station in our mission to inspire, enrich, and educate.
Donate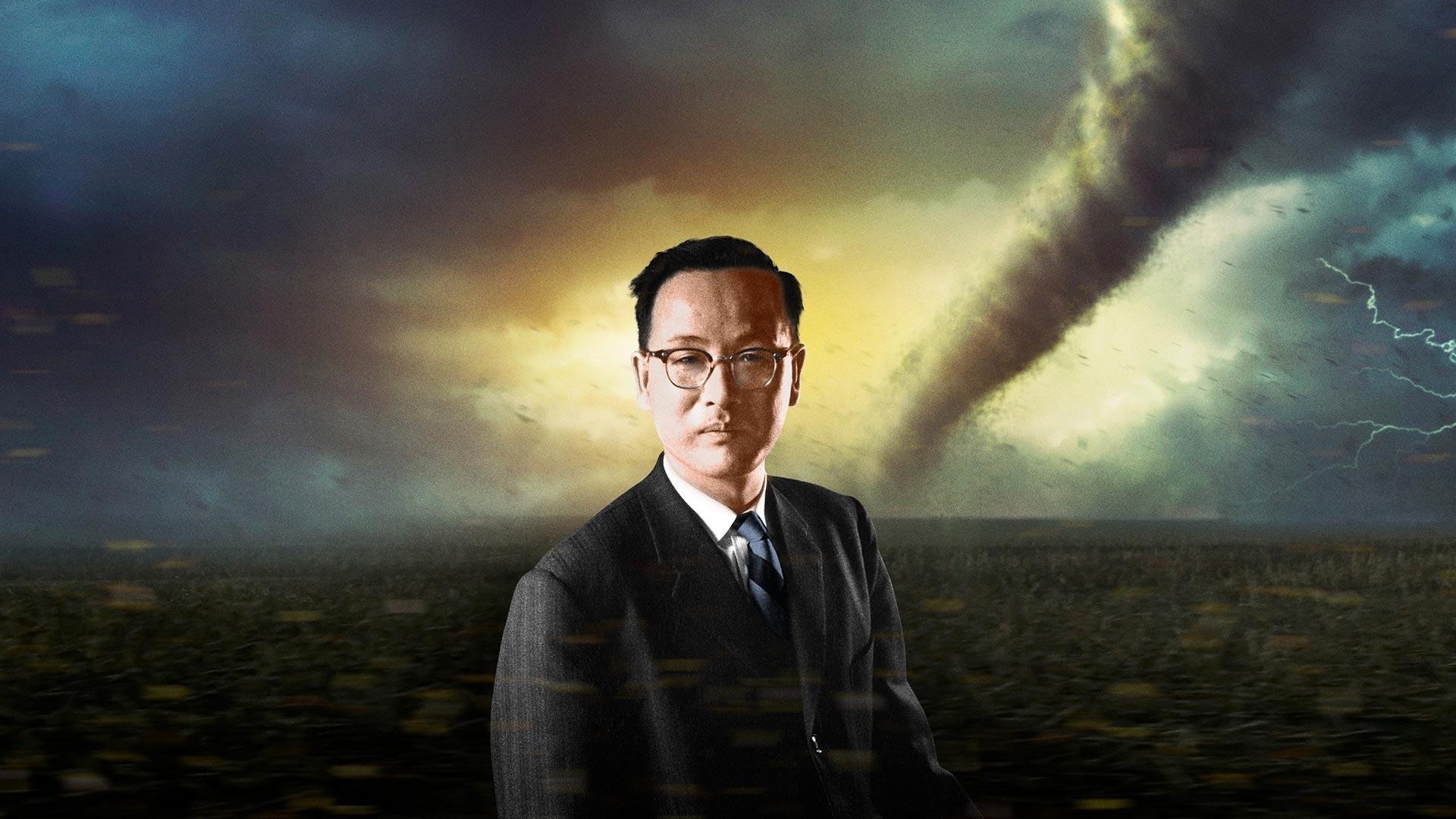 Get to know six individuals who have made or are making strides in STEM fields.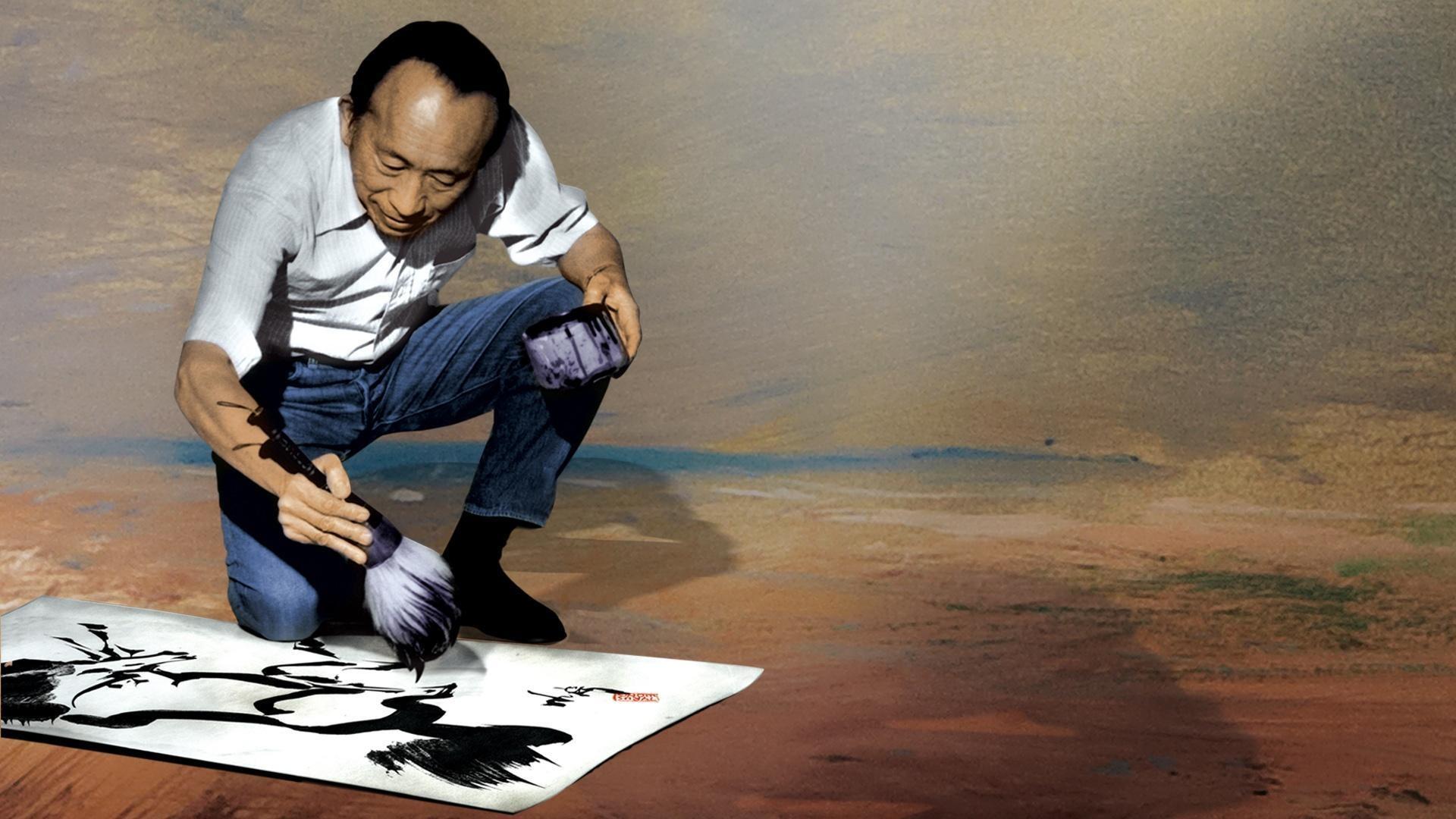 This week we feature eight different AAPI artists with stories of their craft and of their personal histories.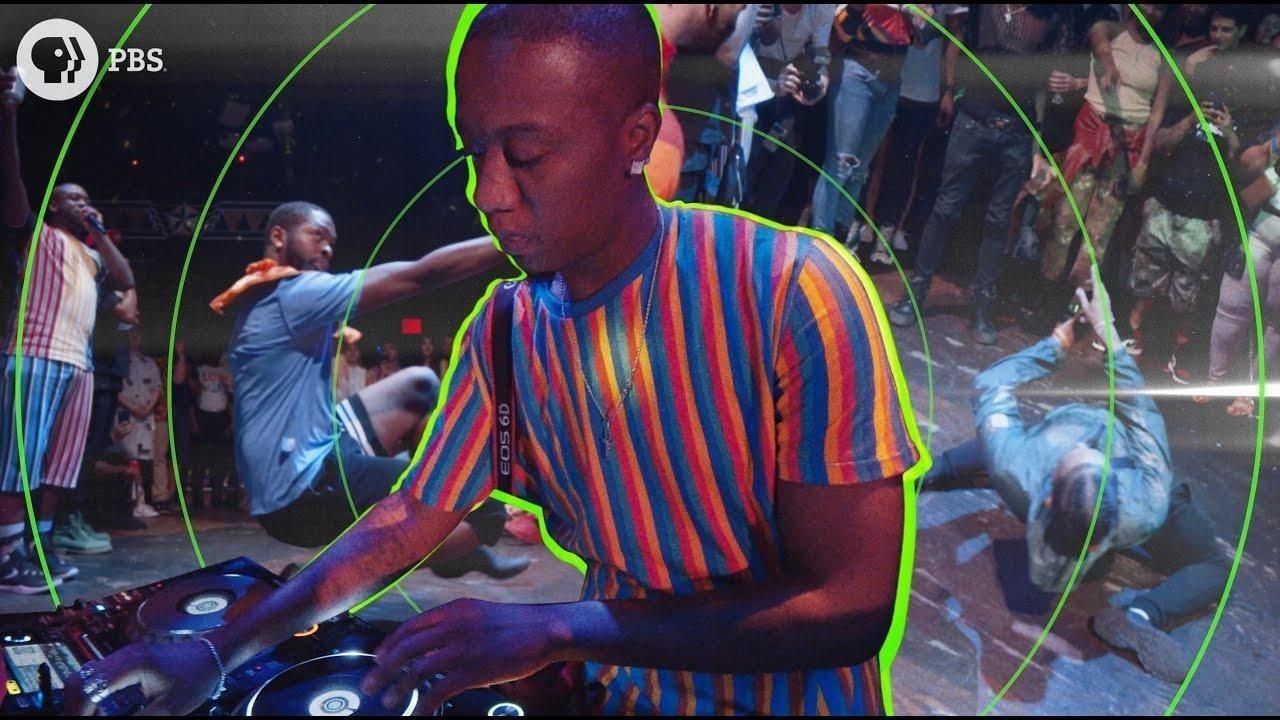 Winners were announced May 19 and honored in a special internet celebration.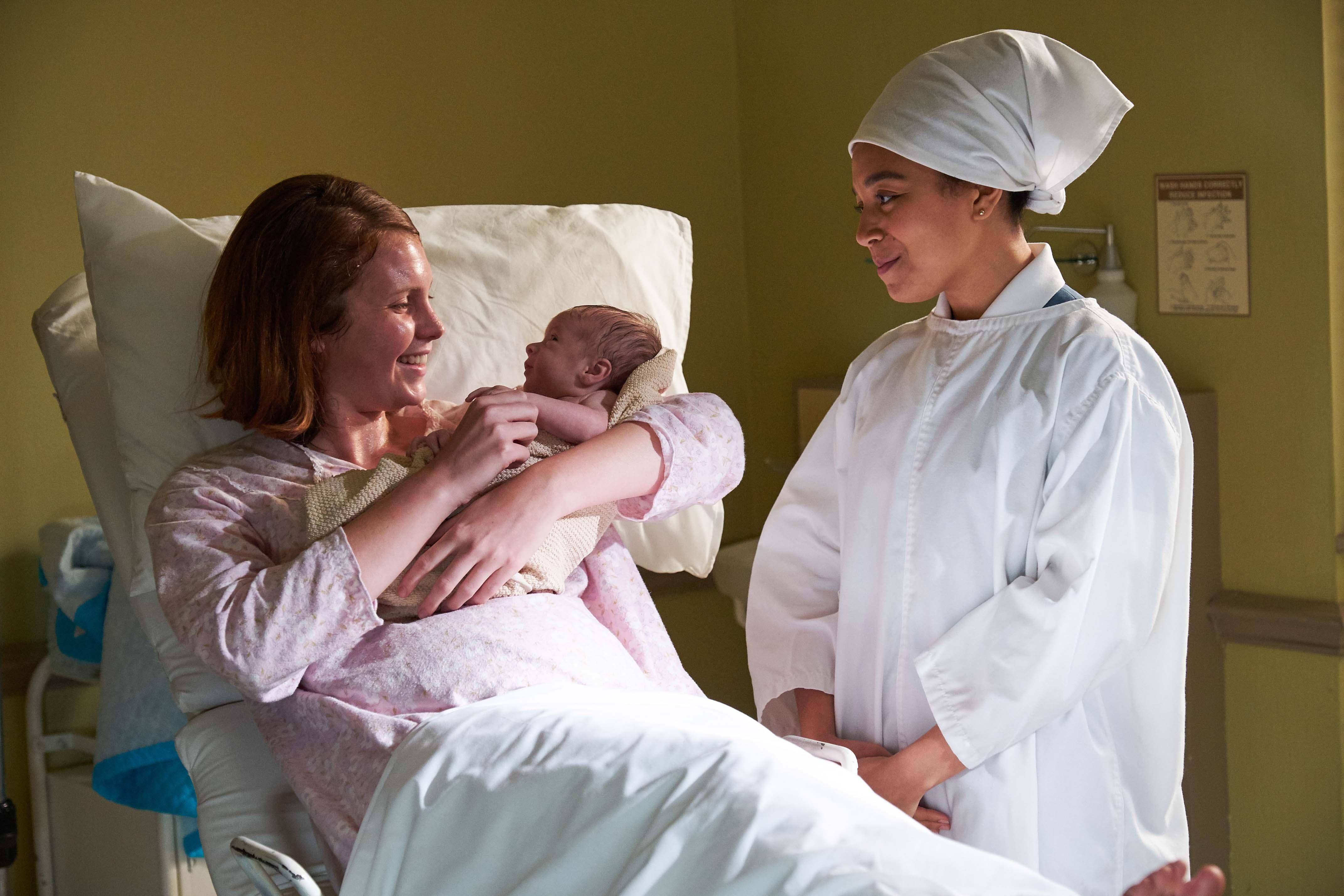 Nothing says 'I love you' more than a PBS binge.
Stream the best of PBS.
Anytime, anywhere.
Download the Free App