What to Watch: Women's History Month
March 2021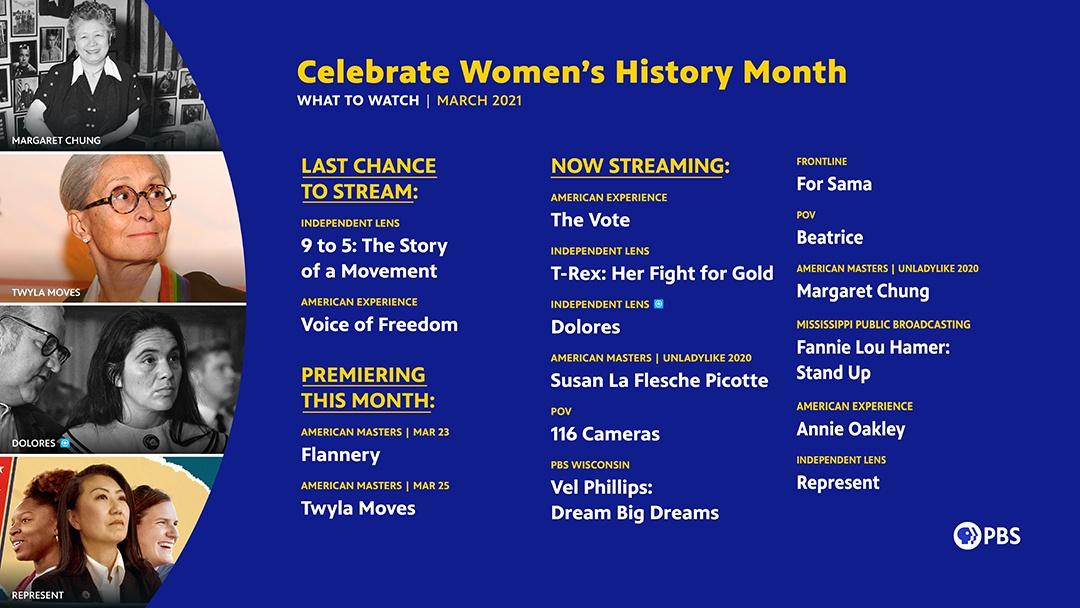 March 1, 2021
By Beatrice Alvarez
Every March since 1987, Congress and U.S. Presidents have designated the month as Women's History Month. This year, we are celebrating the accomplishments and vital contributions of women in history with documentaries and stories that center women's experiences in history.
Everyone can enjoy and learn something new from this collection of stories by women and about women.
NEWLY EXTENDED STREAMING!
Independent Lens
9to5: The Story of a Movement
The popular movie "9 to 5" was tied to a transformational labor movement spearheaded by women demanding an end to workplace harassment and mistreatment. This Independent Lens documentary is now available to stream until March 31.
American Experience
Voice of Freedom
The life of world-famous contralto Marian Anderson is remembered in this film from American Experience. It is now available to stream until March 31.
American Experience
Part 1 | The Vote | American Experience
The fiery campaign that led to passage of the 19th Amendment, granting women the vote.
American Masters
The First American Indian Doctor
Susan La Flesche Picotte became the first American Indian woman doctor.
PBS Wisconsin Documentaries
Vel Phillips: Dream Big Dreams
The story of civil rights leader Vel Phillips, a woman of many "firsts" in Wisconsin.
Fannie Lou Hamer: Stand Up
Fannie Lou Hamer: Stand Up
Civil rights hero Fannie Lou Hamer is remembered by those who joined her in the struggle.
American Experience
Annie Oakley
Annie Oakley won fame and fortune as the little lady who never missed a shot.
POV
116 Cameras
An ambitious new project transforms Holocaust survivors into 3D digital projections.
FRONTLINE
For Sama
An intimate yet epic journey into one young mother's experience of the Syrian conflict.
Independent Lens
T-Rex: Her Fight for Gold
American Experience
The Codebreaker
The fascinating story of Elizebeth Smith Friedman, the groundbreaking cryptanalyst.
POV
Beatrice
A portrait of Beatrice Vio, a Paralympic fencing champion.
American Masters
The First American-Born Chinese Woman Doctor
Margaret Chung became the first American-born Chinese woman doctor in 1916.
Independent Lens
Represent
Leading up to 2018 elections, three Midwestern women tackle politics on their own terms.
Independent Lens
Dolores
Meet the indomitable Dolores Huerta, who led the fight for racial and labor justice.
American Masters
Bombshell: The Hedy Lamarr Story
This film explores how Lamarr's true legacy is that of a technological trailblazer.
American Masters
Flannery
Explore the life of Flannery O'Connor whose fiction was unlike anything published before.
This month, American Masters brings us documentaries about two artists who broke barriers in their respective fields. Flannery, a look at Flannery O'Connor's life premieres March 23 and Twyla Moves, a documentary about dance legend Twyla Tharp premieres on March 25.
Support your local PBS station in our mission to inspire, enrich, and educate.
Donate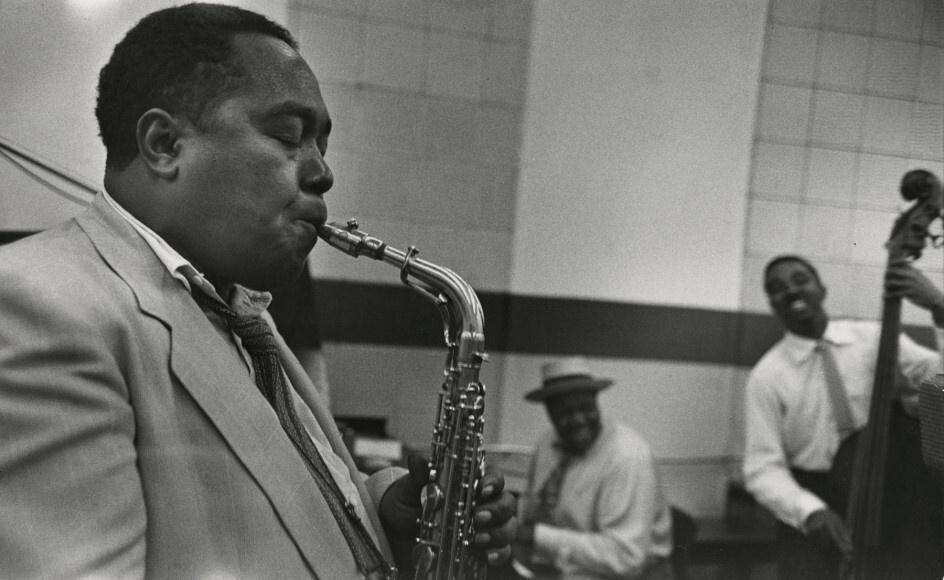 Turn up the volume on a selection of documentaries and performances that explore a variety of African American musical influences and contributions.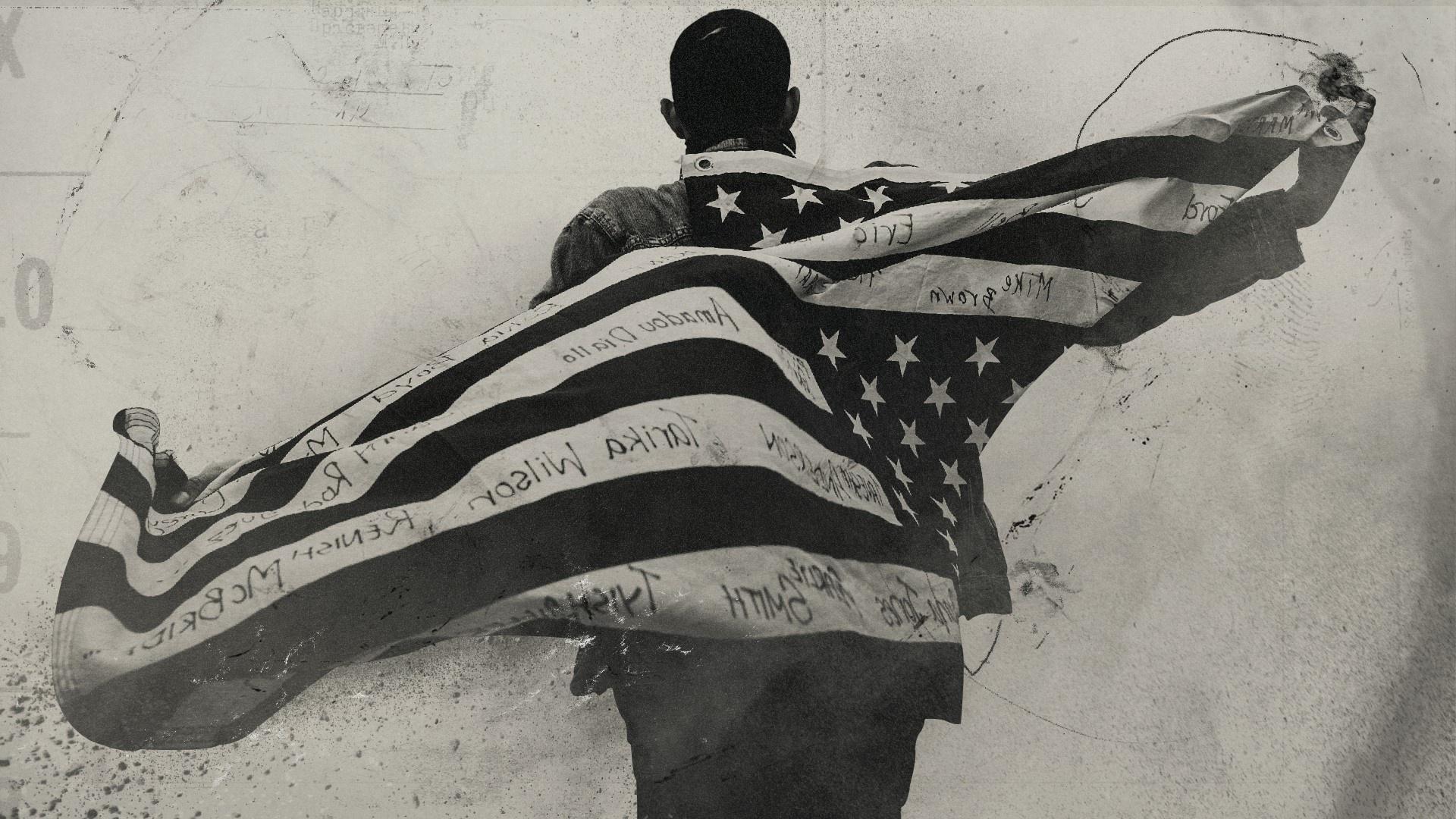 Watch a collection of films and specials that highlight and add context to the many aspects of race and racism in our country.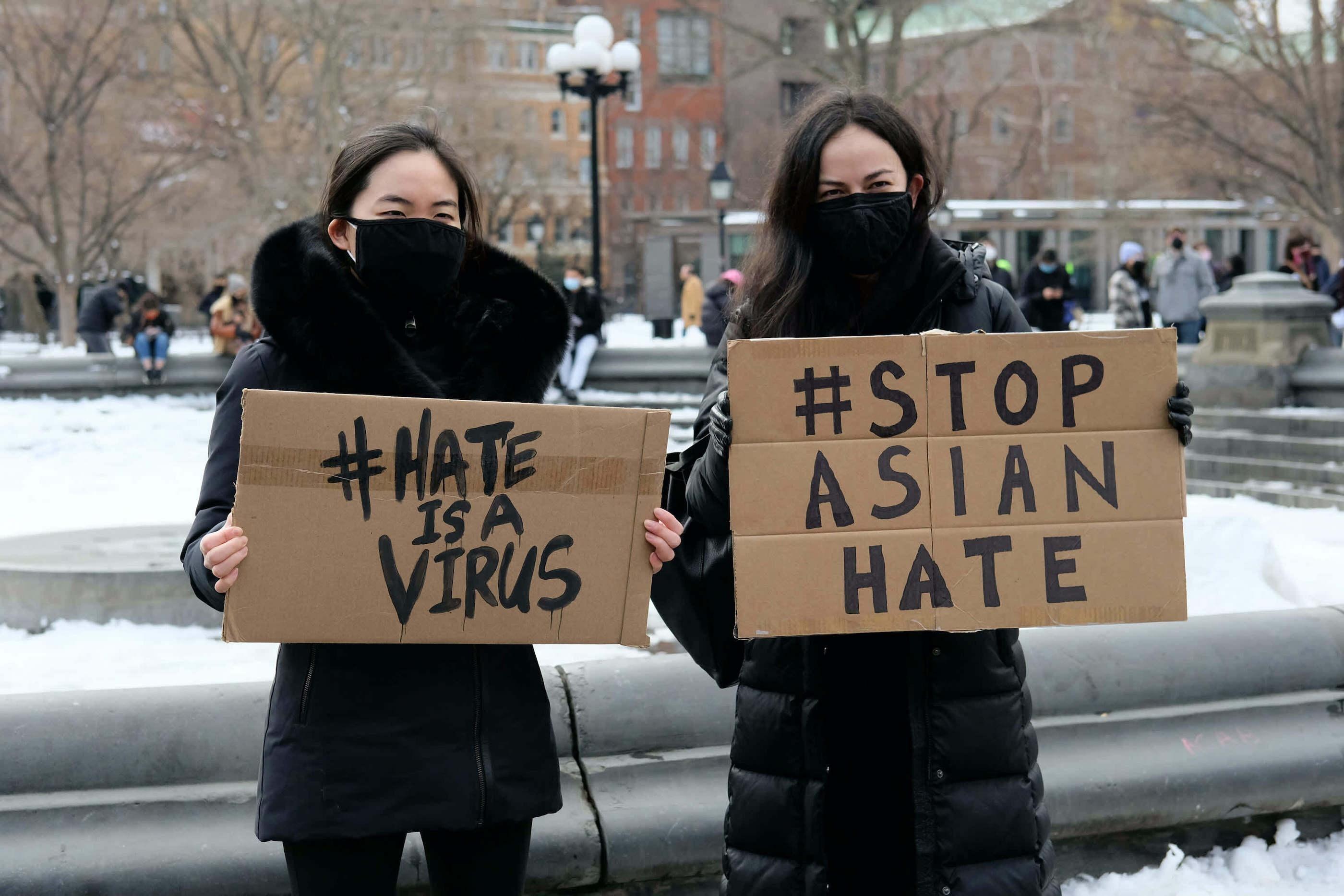 If you are hurting, needing comfort or are curious to learn, videos are available for streaming. Additionally, resources to learn how to fight violence against Asian Americans are available.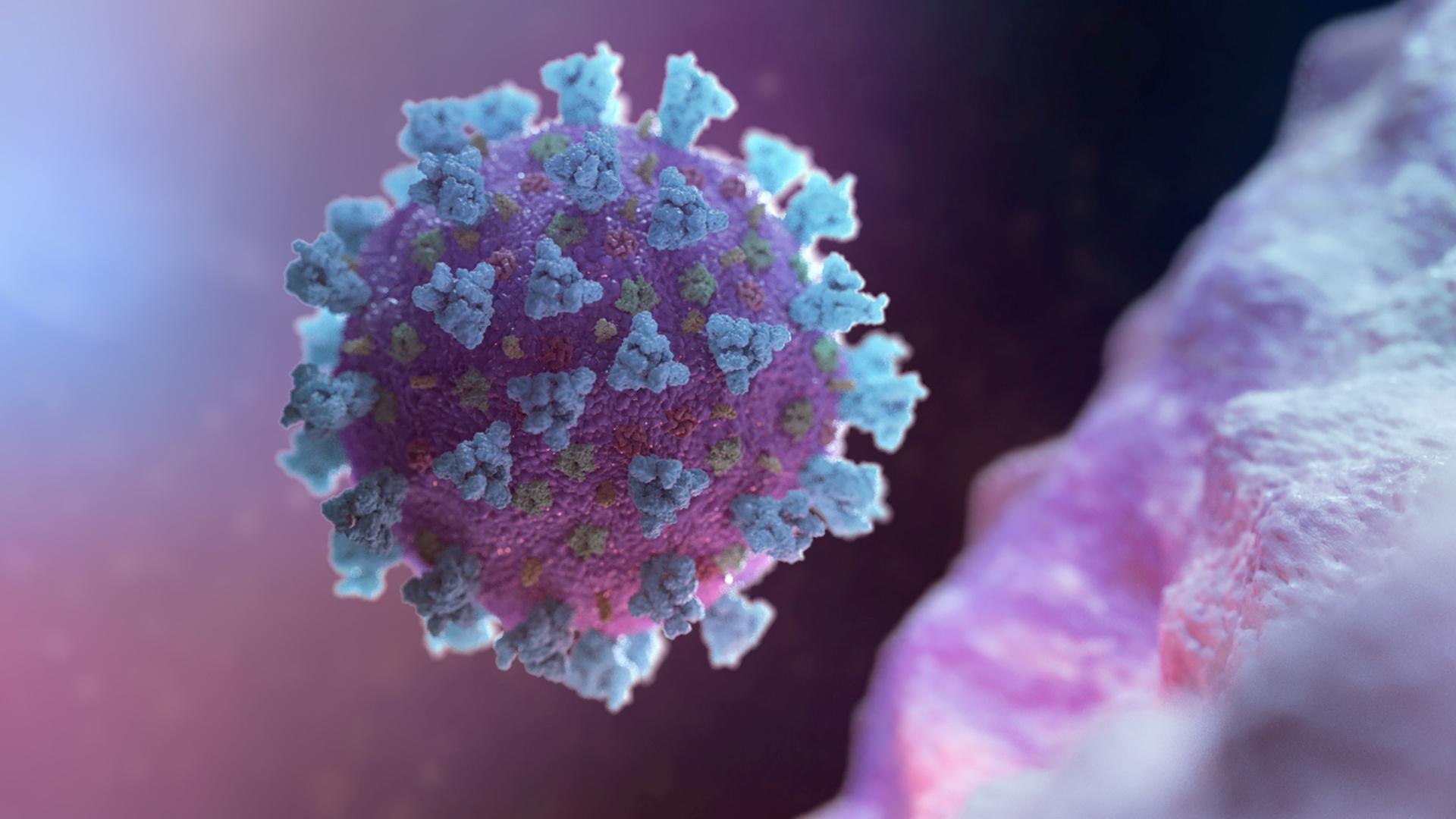 Health officials are working to increase awareness on the virus and help diminish misleading claims or false information.
Stream the best of PBS.
Anytime, anywhere.
Download the Free App