Gun Violence in the U.S.
In this year alone, 247 mass shootings have occurred. 27 of them were school shootings.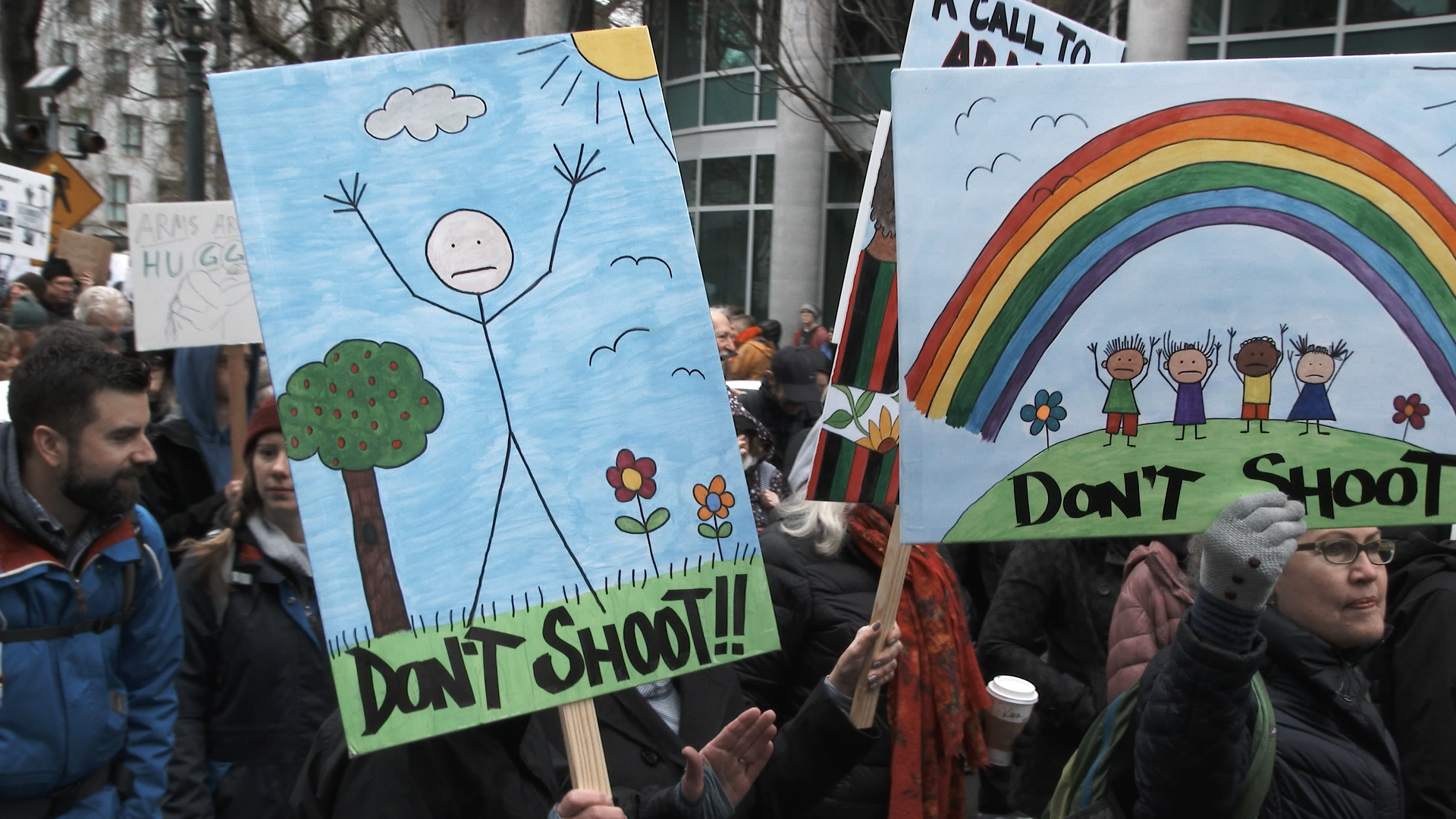 Like many of you, we have been deeply affected by the most recent news of gun violence across the United States. In this year alone, 247 mass shootings have occurred, 27 of them were school shootings, and it's only June.
Honestly, many of us were still processing news of the white supremacist who targeted and shot Black community members in a Buffalo, NY, supermarket when we heard the news of another shooting, this time at an elementary school in Uvalde, TX. The relentless cycle of shock, sadness and grief adds to the feeling many have that we're simply not safe — anywhere — from gun violence.
As we continue to move forward despite the grief and pain we're experiencing, here are some resources we hope will help.
Stories of Gun Violence Survivors
Whitney Austin, a mass shooting survivor, talks about the recent events in Texas and a policy proposal to curb gun violence that she's pushing in Kentucky to keep firearms out of the hands of the mentally ill.
Pulse shooting anniversary: Survivors soldier on for gun reform
Several events have been held to commemorate the fifth anniversary of the Pulse nightclub shooting in Orlando, Florida, in which a gunman killed 49 people and injured dozens. At the time, this was the deadliest mass shooting in modern American history and immediately prompted calls for gun laws. NewsHour Weekend's Ivette Feliciano speaks with two survivors about how the events of that night changed their lives.
FedEx operates one of its largest hubs in Indianapolis, where over 80% of employees are South Asians/Punjabi. In 2021, a former worker killed eight, leaving the Sikh community grieving. When the investigations declare the mass shooting not a hate crime, many question the findings. The film is the story of a community responding to an act of violence, and their right to be safe and treated equally.
---
Conversations About Grief
Even amid the pandemic, some art exhibitions are opening to the public. "Grief and Grievance" at New York's "New Museum," a timely examination of race and racism, is one of them. Black artists explore the aspects of loss in the contemporary Black experience and their own roles in telling that story. Jeffrey Brown reports for Race Matters, and CANVAS, our ongoing arts and culture coverage.
---
During a period when so many Americans are suffering the loss of loved ones, how can we acknowledge and support each other through grief? Writer Rion Amilcar Scott shares his humble opinion on the one situation in which cliched words may be the right ones.
---
Is there any right way to grieve? What kinds of loss do we experience, especially during this time of self-isolation? On this episode of Conversations Live, Speaking Grief producer Lindsey Fenton, and guests, will answer these questions, and more.
---
Families Speak Out After Losing Loved Ones to Gun Violence
After her son, Dontre Hamilton, is shot 14 times and killed by a Milwaukee Police Officer in a popular downtown park, Maria rallies grieving mothers from across the country to join her in a cross country trip to demand justice on behalf of their sons.
---
In Philadelphia, gun violence is the leading cause of death for young Black men. HEAVEN: CAN YOU HEAR ME? explores the impact on families through the eyes of mothers like one woman whose youngest of four sons was murdered. The film demonstrates the challenges gun violence prevention advocates confront while allowing viewers to understand the often-untold trauma and resilience of survivors.
---
Black Love and Hip-Hop Heal an Oakland Community's Pain | KQED Arts
As a hip-hop artist and educator, Karega Bailey maintained a message of peace, hope and liberation. But after he lost his brother to gun violence in 2014, his grief tested him; he felt sick with revenge and hopelessness.

Watch Bailey and Lauren Adams, Felicia Gangloff-Bailey and Brittany Tanner—the members of SOL Development—as they embody a new vision for how art and music can reflect a community's pain and work to heal its traumas.
Chris Murphy became Connecticut's junior senator in 2012 — less than a month after the Sandy Hook massacre — and is now one of the nation's leading advocates for gun control. He explores the country's fascination with firearms in his new book.
---
Gun policy continues to be a challenging issue to tackle, even though polling shows Americans of all stripes want something to be done about gun violence and mass shootings. One former gun lobbyist says bridging the divide has much to do with how we talk about gun reform. Richard Feldman, of the Independent Firearm Owners Association and a former NRA lobbyist, joins Geoff Bennett to discuss.
---
Many prior efforts to pass new gun laws have hit a wall in the U.S. Senate and in some state legislatures. The National Rifle Association, or the NRA, has been a major part of those debates, particularly at the federal level. Mike Spies, a senior writer at The Trace who covers the NRA, joins John Yang to discuss.
---
Following the mass shooting at Marjorie Stoneman Douglas High School in Florida in 2018, more states have begun implementing Red Flag Gun Laws. Myles Bess and PBS NewsHour Student Reporters from Black River Falls High School in Wisconsin present the arguments for and against these controversial laws.
---
A powerful community conversation with scholars, political leaders and activists, sharing insights, recommendations and potential solutions for Philadelphia's gun violence epidemic, facilitated by Christopher "Flood the Drummer" Norris, WHYY Managing Editor for Community & Engagement and Sharrie Williams, 6ABC
Additional Resources
Talking to Children About Mass Shootings: Meet the Helpers was created to fill a need for age-appropriate content about emergencies after the Pulse Nightclub Shooting in Orlando on June 12, 2016. (Station WUCF — University of Central Florida)
Finding Help and Healing Amid Grief: Resources and Support: The scope of violence has no limits, and the effects of trauma, and the burden it places, ripple far beyond what can be managed on our own. WORLD Channel offers resources to support the individuals, families and communities across the country coping with grief while searching for hope and healing. If you or a loved one is looking for support, help is out there.