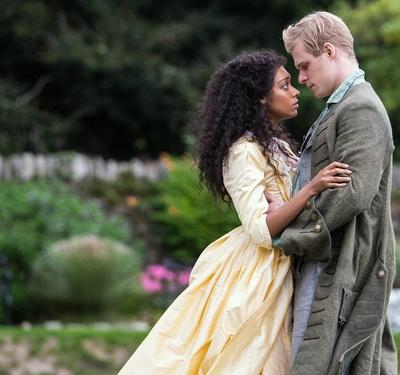 Explore PBS Dramas
Explore gripping crime dramas, breathtaking period dramas, and captivating international drama shows from MASTERPIECE and other PBS favorites.
Get swept away by a "fearfully romantic" tale of young love, premiering Sunday, April 30.

Choose your own destiny. The final season premieres Sunday, March 19 at 9/8c.
Family & Friendship Dramas
Can't live with them, can't live without them. Heartwarming dramas that dazzle the senses.
The best in British drama, classic and contemporary literature is embodied in MASTERPIECE.
Learn More
DIVE DEEPER
Explore exclusive interviews, behind-the-scenes stories and backstage insight for the beloved PBS series.
Learn More
Explore the World Through Foreign-Language Dramas
Gripping stories from around the world, featuring complex characters, stunning visuals.
Call the Midwife is a moving and intimate insight into the colorful world of midwifery.
Learn More
The midwives welcome Sister Veronica, who's an instant hit with everyone – almost.
Explore Dramas | Pet Gallery
1/11

2/11

3/11

4/11

5/11

6/11

7/11

8/11

9/11

10/11

11/11
Features, Articles & More
Character & Cast Interviews
Learn about the people who bring your favorite dramas to life - and go behind the scenes.
Cast and crew describe what it was like filming the series in scenic Northern Ireland.

Get a behind-the-scenes tour of the set with none other than leading lady Kate Phillips!

Cast and crew discuss Amsterdam—from its youthful vibrancy to its beguiling history.

David Tennant and other cast discuss their characters in Around the World in 80 Days.

Relive the best moments of the real stars of Poldark: the beloved animals on set!