(Article reposted courtesy of CreateTV)
By Joanne Weir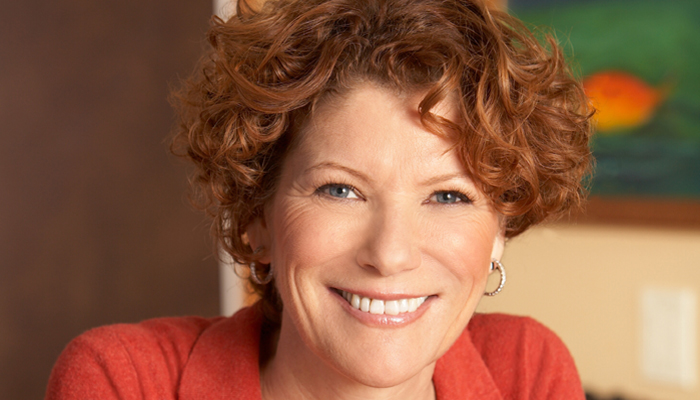 The other day I was looking through my cookbooks and noticed that two with the most tattered jackets were Mastering the Art of French Cooking volumes one and two by Julia Child and Simone Beck. It made me think back to the days I first lived in San Francisco and by reading and studying those books I mastered making homemade mayonnaise, the perfect Poulet Roti, crème anglaise, the best baguette and even puff pastry.
It made me think of years ago when I joined IACP (International Association of Culinary Professionals) and went to my first conference alone. I planned all of my outfits, packed them into my suitcase and off I went. I knew only a handful of people in the food business at that point and I was excited and scared all at the same time. When I saw Jacques Pepin (now a friend) and Julia Child for the first time, I nearly fainted. After a couple of days I realized that no one called them by their first and last names, they were known simply as Julia and Jacques.
I know it was the late eighties. I was still cooking at Chez Panisse at the time and the conference was in Vancouver, I think. All by myself, I remember walking into the very first luncheon that first day of the conference. The room was packed with people. I searched the room for someone I might know but couldn't find a soul. Terror!!!
"Get a hold of yourself! You can do it!" I said to myself as I sat in one of the unoccupied chairs at a table with a bunch of complete strangers. They all seemed so important and I was just a young cooking teacher and cook from San Francisco.
Suddenly behind me, there was a very familiar voice, "Is this chair taken?"
As I turned around, it was Julia and she was talking to ME!
"No," I said, trying to act calm as I swallowed wrong and almost choked on conference-chicken!
"And how are you?" she said as she sat down.
We introduced ourselves (like she needed an introduction!) and talked as we ate. I'd grown up in Northampton, Massachusetts which is where she went to college, and my mother cooked for years with her college roommate and dear friend, Charlotte Turgeon. We had a lot to talk about. But I hardly ate a thing!
The next day I saw Julia again in the hallway. I smiled at her said, "Hi Julia, how are you?" thinking she'd never remember me. She said, "No Joanne, how are YOU?"
I loved how Julia had a wonderful knack for always giving more than she would ever take! And I love IACP for making that very special introduction so many years ago.
To learn more about Joanne Weir, visit CreateTV.
About Joanne Weir
Joanne Weir is many things…a world traveler… a James Beard Award-winning cookbook author… a cooking teacher… a chef and television personality. In the second season of her very successful 26-part public television series, Joanne Weir's Cooking Class, distributed by American Public Television, Joanne's love of teaching cooking takes center stage. Her home kitchen is once again the classroom for each show as she works side-by-side with a real-world student for a hands-on cooking lesson. The student and viewer learn how to prepare a wide variety of Weir's latest wine country-inspired recipes, using the freshest and most seasonal ingredients available.