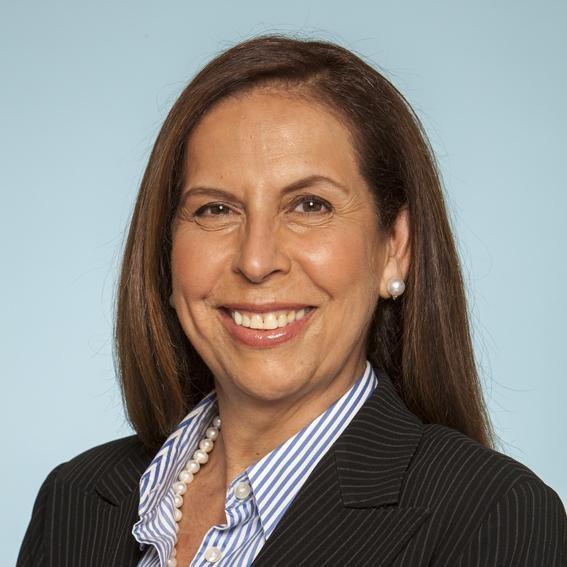 Afsaneh M. Beschloss | Chair
Washington, D.C.
Afsaneh Beschloss is Founder and CEO of Rock Creek, a global investment and advisory firm. Previously, she was Managing Director and Partner at the Carlyle Group. Prior to that, she was Treasurer and Chief Investment Officer of the World Bank, where she was responsible for the investment of the World Bank's assets as well as external assets from the IMF, central banks, and sovereign funds.
Prior to her service at the World Bank, Beschloss worked with J.P. Morgan in New York and London. In various capacities during her career she has provided financial policy to central banks, finance ministries, sovereign funds, private financial institutions and regulatory agencies.
Beschloss joined the board of the PBS Foundation in 2016, and has served as a member of the PBS board of directors since 2012. Beschloss currently offers her expertise to the boards of the American Red Cross, the National Geographic Society, Georgetown University, the Council on Foreign Relations, and the World Resources Institute. In addition, she has served on the boards of the Institute for Advanced Study, the Urban Institute, the World Wide Web Foundation, and the Visiting Committee at the Center for Development Economics at Williams College.
Beschloss holds an MPhil (Honors) in Economics from the University of Oxford, where she taught international trade and economic development. She is the co-author of The Economics of Natural Gas (Oxford) and author of numerous journal articles on energy policy. She has received the Robert F. Kennedy Ripple of Hope Award, has been recognized as one of American Bankers "Most Powerful Women in Banking," and was a recipient of the 100 Women in Hedge Fund Leadership Award. In 2020, she was named as a "Great Immigrant and Great American" honoree by the Carnegie Corporation of New York.