Episode 1
Premiere Date: June 21, 2017
The Greater Yellowstone Ecosystem is a unique place. Nestling high up in the Rocky Mountains in North West America, it's one of the world's greatest wildernesses. But it's a place of extremes, with temperatures swinging hugely as winter transforms into spring and then summer. At the core of this seasonal change is the Thaw – when a torrent of meltwater cascades down the mountains and into rivers and lakes. Using the latest camera technology, our team follows a number of key animal families to understand how they survive across the first half of the year, and to understand the consequences of a changing climate. 
Read more about the episode below
Great Yellowstone Thaw
Biscuit Root and Bear Hugs
Aired: 2017-06-21 12:00:00
2:58
Kirk tastes biscuit root – a grizzly bear favorite. Plus, cameras catch a bear hug.
Video from Episode 1
/ videos
More About Episode 1
Great grey owl. Credit: Michelle Lalancette/Shutterstock.com The story starts in this episode in the winter, a season known for its brutality. With temperatures that plunge down to minus 40 degrees Fahrenheit the wildlife has to find strategies to survive. Some animals leave, some hide and some tough it out. A few even use the geothermal features Yellowstone is famed for – but at a cost.
Throughout the winter the Grizzlies hunker down and hibernate, but this winter the temperatures have been erratic and some bears are emerging early. Finding food is a huge challenge, but our camera crews follow one male who has been lucky enough to hit the jackpot and find a bison that's been released from its icy tomb down in the valley. But he has to hang onto it whilst the scavengers hassle him.
Great Gray owls suffer as their prey hides under an icy layer of snow that proves almost impossible to break through. Will this lack of food affect their mating an ability to raise a family in the Spring? Scientists are concerned that an already vulnerable population could suffer this year. Cameraman Jeff Hogan is following them to find out what happens.  
Playful otter. Credit: Rolf E. Staerk/Shutterstock.com Out on the Snake River near Jackson in the south of Yellowstone, the otters are about, but there's a single male that isn't doing so well. Wildlife photographer Charlie Hamilton James has a theory that it's down to the cunning of the bald eagles. But when the otter disappears, Charlie has a theory that the otter has found a way to avoid his food being stolen. Charlie braves the night time plunging temperatures to see if he's correct.
Top wolf biologist Doug Smith is deeply concerned about the number one predator. With a winter that's had less snow than usual it's favoured the prey and the wolves are going hungry. And it's at a crucial time with the females pregnant.
Host Kirk Johnson who's the Sant Director of the National Museum of Natural History in Washington, visits this unique wilderness to unravel the story of a winter in Yellowstone. He also gets to grips with the science behind the animal stories.
A Closer Look at Episode 1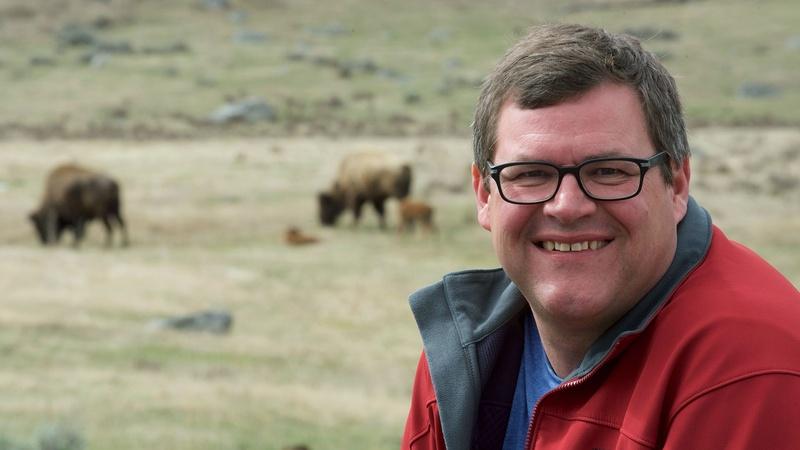 Dr. Kirk Johnson is the Sant Director of the Smithsonian Museum of Natural History.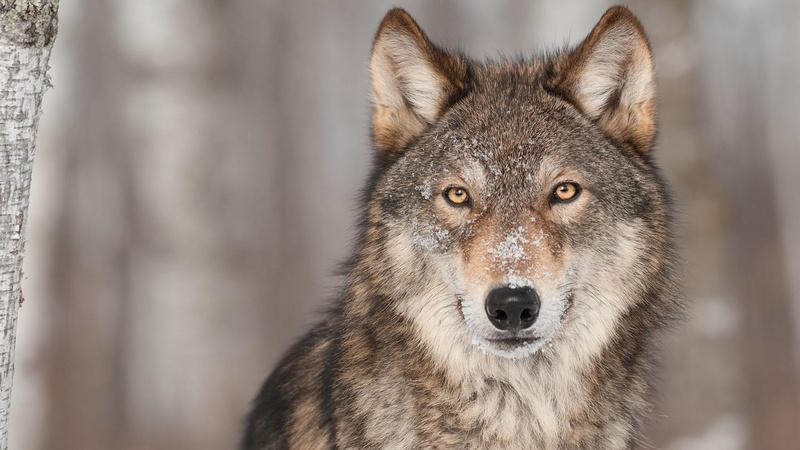 Spring is here and Yellowstone is bursting into life, but the thaw is just beginning.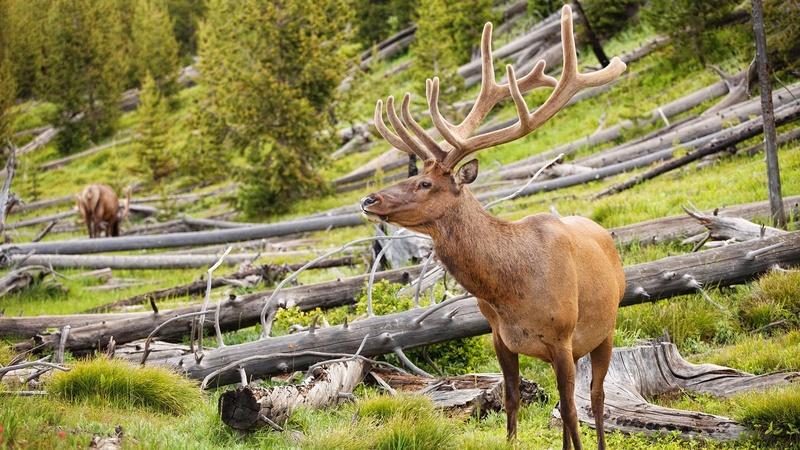 Soaring temperatures bring wildfires, and something's forced the beavers to leave home.