By Brooke Shelby Biggs
We nonfiction nerds who are compulsive documentary watchers are usually also public radio listeners and magazine readers. Who among us doesn't have a closet full of tote bags attesting to this?
And, if you're like me, all of this means we're suckers for podcasts. Since the moment I first discovered Radiolab in 2009, I've been addicted. Road trips, long commutes, those early hours at work before the meetings start — these are my podcast sweet zones. So many styles and subjects and perspectives to choose from.
Bonus: No driveway moments necessary, because my earbuds go with me wherever I go. Downside: I've been known to stay up until 2 a.m. on a school night to find out what happened in a podcast (I'm looking at you, S-Town).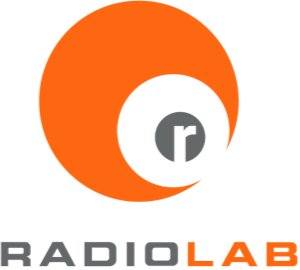 Podcasts borrow from experimental radio forms that put storytelling and narrative up front, but bring an a la carte selection and infinite mobility to the audience, and no FCC limitations to producers. Shows such as This American Life weave character and plot into engrossing audio tableaux. Serial's insanely detailed examination of a murder case riveted millions of people. Publications such as The New York Times, The New Yorker, and Slate have invested in podcasts that permit them to go beyond the confines of the written word to tell a story.
Radiolab's Jad Abumrad recently produced a magnificent companion podcast series — called UnErased — to accompany the new Nicole Kidman film Boy Erased.  Unlike film, podcasts demand both more and less of the audience — more work in constructing the visual elements in their mind's eyes, but less captivity to a screen.
What follows is an unscientific and entirely biased list of the best nonfiction/documentary podcasts available on common podcast apps.
1. Radiolab — Skewing toward science-centric stories, this podcast uses inventive audio techniques for its philosophical deep-dives into the mysteries of the universe. Cohost Robert Krulwich's childlike awe and curiosity will hook you.
• Best Episode: "Parasites"
2. Reveal — A meaty offering from the Center for Investigative Reporting, Reveal dives into the human stories behind the headlines, and often covers stories no one else is. They won a duPont for the episode linked below.
• Best episode: "Inside a Rehab Empire"
3. The Daily — This weekday podcast hosted by Michael Barbaro takes about 20 minutes with a story in that day's New York Times, interviewing reporters and subjects. A great way of getting the implications of breaking news on your morning commute.
• Best Episode: "The Business of Selling Your Location"
4. This American Life — The granddaddy of them all from WBEZ, this one created the form that in the 1990s critics dubbed "radio vérité."
• Best Episode: "The Problem We All Live With"
5. More Perfect — A Radiolab spinoff, this podcast is all about the Supreme Court, its major decisions, and how it came to be the divided and unpredictable force it is now.
• Best Episode: "The Gun Show"
6. Hidden Brain — A neuroscience eargasm. Hosted by Shankar Vedantam, the podcast explores human behavior through the social sciences.
• Best episode: "Switchtracking," about the way people change the subject after getting feedback.
7. Nancy — A big, gay podcast! Tobin Low and Kathy Tu bring a very personal frame to the realities of queer life today, including intersections with race, religion, ethnicity, culture, and media.
• Best Episode: Try the first, "Hello, Hello"
8. Code Switch — A weekly deep dive into race and ethnicity in the age of Black Lives Matter. It is a must-listen for anyone who wants to get past the headlines into a deeper understanding of racism, its history, and its permutations in the Trump Era.
• Best Episode: "Charlottesville"

9. Death, Sex & Money — Hosted by Anna Sale (who could read the IHOP menu and make it sound dreamy), the show delves into stories related to the three taboo topics in its name, in a highly personal and personable way with audience participation emphasized.
• Best Episode: "The Sex Worker Next Door"
10. Reply All — A not-at-all-geeky podcast about the fascinations and frustrations of technology in our everyday lives. The "Yes Yes No" segment, in which the hosts discuss something they didn't understand (a meme, a tweet, a news story) on the internet that week, makes for highly entertaining public service journalism.  
• Best Episode: "Is Facebook Spying on You?"
Now it's your turn. What are your favorite podcasts or favorite episodes and why?
---
Brooke Shelby Biggs is a San Francisco-based writer and journalist.