We're pleased to learn that the International Documentary Association, which is one of the most respected organizations devoted to promoting and assisting the documentary film community, has nominated Independent Lens for an IDA Documentary Award for Best Continuing Series. We're proud to stand alongside our friends at POV and the other excellent series receiving the same honor.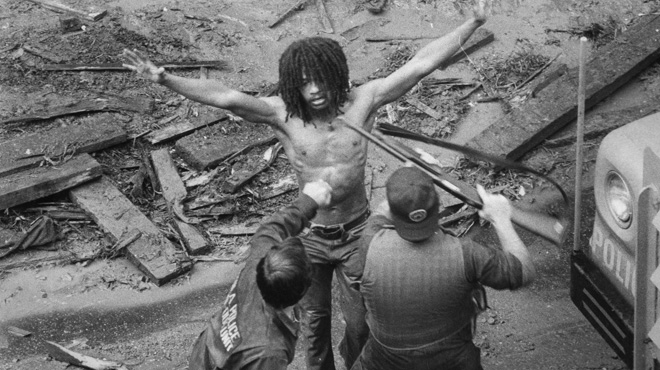 Meanwhile, the Independent Lens film Let the Fire Burn (airing on PBS May of 2014) was nominated for IDA Awards for Best Feature and for a Humanitas Documentary Award, as well as receiving recognition for Best Editing. A Humanitas Documentary Award nom also went to Steve Hoover's Blood Brother (airing on Independent Lens in January '14). Meanwhile, the acclaimed Trials of Muhammad Ali (airing on IL April '14) received a nomination, for an ABCNews Videosource Award.
Many other amazing documentaries are on the list of nominations; we urge you to see them all.
Winners will be announced December 6 and we'll be sure to update this post with news at that point — especially if we win!
Update: Independent Lens wins Best Continuing Series.