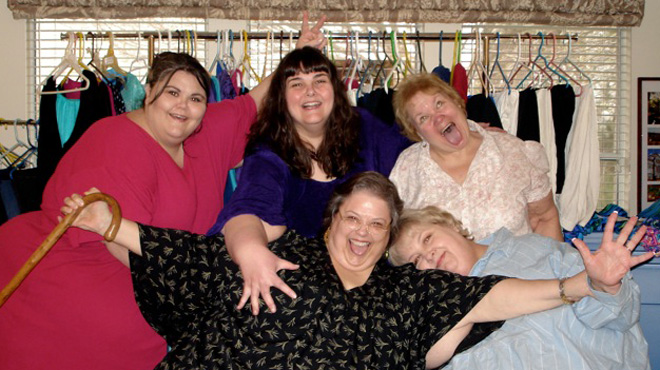 Filmmaker Alexandra Lescaze's award-winning first film, Where Do You Stand? stories from an American mill, documented the 25-year effort of North Carolina textile workers to organize a union in the face of modernization and globalization. She's now turned her empathetic ear and eye to an entirely different realm, that of Austin's Big Beautiful Women community, a group of ladies who call themselves the "Girls" and have found themselves both coming together and growing apart as some choose to have gastric band or gastric bypass weight-loss surgery. Their friendships and relationships with significant others are put to the test, as captured in Lescaze's All of Me, which premieres on Independent Lens on PBS Monday, March 24 at 10 PM (check local listings).
The New York Times' Mike Hale lauded the film: "Its examination of obesity is serious, intimate and not at all sensationalistic… And Ms. Lescaze's film confounds expectations in other, more significant ways." Screen Invasion called it an "eye-opening peek into a growing subculture." The New York-based filmmaker took a timeout to chat with us about the film and about how she ended up in Austin to get to know the "Girls."
What led you to make this film?
A former colleague of mine had weight-loss surgery and lost close to 200 pounds, and I started to wonder — what would it be like to live in a totally different body? So I started investigating and quickly realized that the weight loss surgery journey is much more complex than I'd imagined, than I think a lot of people imagine. WLS isn't a "quick fix" — it's kind of the opposite, actually. And the "Girls," the women I ended up following, were so dynamic, smart, open and compelling that the story really started to develop: "before and after" isn't fixed, and even if your weight does change quickly, everything else — your habits, your self image, your relationship with food and with yourself — changes very slowly. Just because you drop weight, your problems are not solved. And because "lose weight and your life will be better" is the only message we ever hear, it became clear that it was really important to complicate that.
And how did you end up following those women (the "Girls") in Austin in particular?  What was it about their dynamic that had you seeing them in a film?
A friend who worked at Columbia University hospital in NY was passing her willing patients on to me to talk to. I heard many incredible stories, none quite right or enough to carry a film. Meanwhile, I had recently worked with someone who had weight-loss surgery, lost close to 200 pounds, and then went on to briefly become the spokesperson for ObesityHelp, which is an online forum for people who've had weight-loss surgery. She was doing an informational seminar in Texas, and Dawn went to it. They met and Dawn told her her life story (including about Bridget and NAAFA, etc.), and then she introduced Dawn to me. When I met Dawn and then realized she had a whole group of friends going through this together, I knew that would be a good story, and they were so willing and open, too. They just happened to live in Austin.
How did making this film change your own perceptions of "overweight" people? 
Compassion, in a word.  I have a much richer, more nuanced understanding of what it's actually like to be fat and what it's like to try to lose hundreds of pounds.  We have no idea what someone else's story is, and it would be so nice if we could stop being so judgmental.
Are there different kinds of weight-loss surgery? Why did different "Girls" choose different surgeries?
Yes, there are several kinds of weight-loss surgery. The least invasive is the gastric band (or Lap Band) which is an adjustable band that is placed around your upper stomach to create restriction. Gastric bypass (or Roux-en-Y) is more invasive. The surgeon actually disconnects your stomach from your intestine, bypasses the upper two-thirds of it, and reconnects your stomach to the lower third. For awhile, you can no longer digest sugars and starches, and you need to take supplements for the rest of your life. The gastric sleeve is another increasingly common procedure. It basically comes to down to a choice people make in consultation with their doctors.
Have you followed up with or stayed in touch with any of the women in the film? Any updates to how they're doing?
Oh, yes. The Girls and I remain very much in touch. They're doing press and attending screenings and it's been a lot of fun. Since filming ended, Judy's husband, Marty, has had a gastric bypass and is doing well. Zsalynn went ahead with the reality show, had a gastric bypass last June and was the subject of the first episode of this season's My 600-LB Life on TLC. She's doing great, although it can be tough to be under such public scrutiny.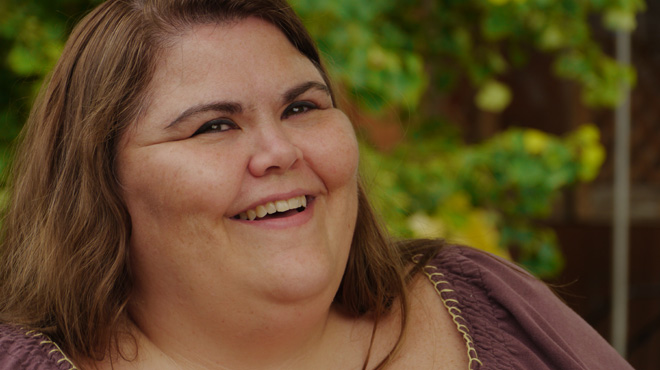 Is there a scene in All of Me that especially moved or resonated with you?
My first time filming Zsalynn moved me deeply. She is so open, raw and beautiful.
Talk a little about a couple of the "video extras" for the film: How did you find out about the MORE cabaret show and how do audiences react to these ladies performing on stage?  And could you tell us a little about Jacki, a younger woman who's had surgery as well?
I first met Ragen when she was living in Austin years ago. She is a vocal advocate of Health at Every Size, which basically posits that healthy choices and behaviors should be the goal, not a particular size, weight or shape.  There are a lot of reactions to what she has to say, both super positive and super negative. I think Ragen's message is very positive and her voice needs to be heard.  The hostility towards fat people on the Internet just blows my mind.
Jacki is one of those gentle angels we're just sometimes lucky enough to run into. A woman I know at the WLSFA [Weight Loss Surgery Foundation of America] introduced me to Jacki and to Dr. Katzen's plastic surgery practice. She simply wants to help others by sharing her own story.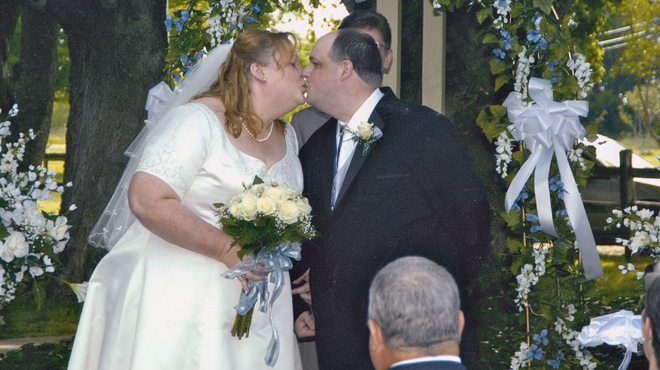 Why did you choose to present your film on public television?
Public television is committed to underserved and underrepresented audiences and I would argue fat people's voices are far too rarely heard (especially considering how much we talk about them). Also, I love that audiences will be able to tune in, for free, in the comfort of their own homes.
What impact do you hope All of Me will have? 
I hope that people who see this film will walk away with a fuller understanding of what it means to live in a "socially unacceptable" body and the difficulty involved in trying to change that. We want people to think critically about fat stigma and bias and about how it affects our public health. We want to upset the idea that once you lose weight, your problems are solved. We want audiences to learn something from the "Girls," be moved by their stories and experiences, and have more understanding and empathy for fat people.
What are your three favorite films?
Three of my favorites are A Woman Under the Influence, Norma Rae, and El Mariachi.