Marcos Doesn't Live Here Anymore
April 15, 2019
This poignant documentary examines the US immigration system through the eyes of a couple separated by deportation.
EXPLORE THE FILM
Episodes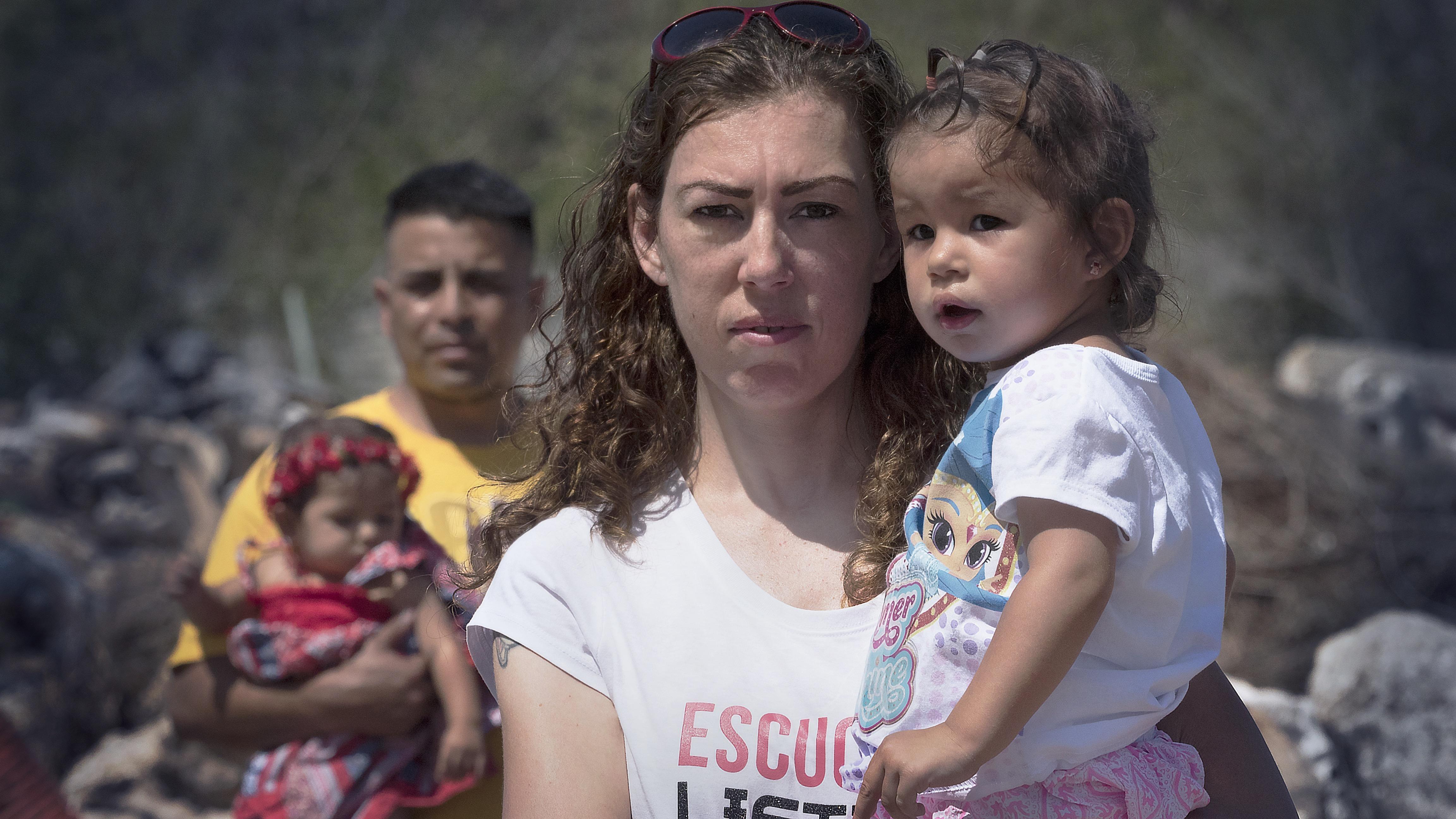 Marcos Doesn't Live Here Anymore
April 15, 2019
Marcos Doesn't Live Here Anymore examines the US immigration system through eyes of a couple separated by deportation.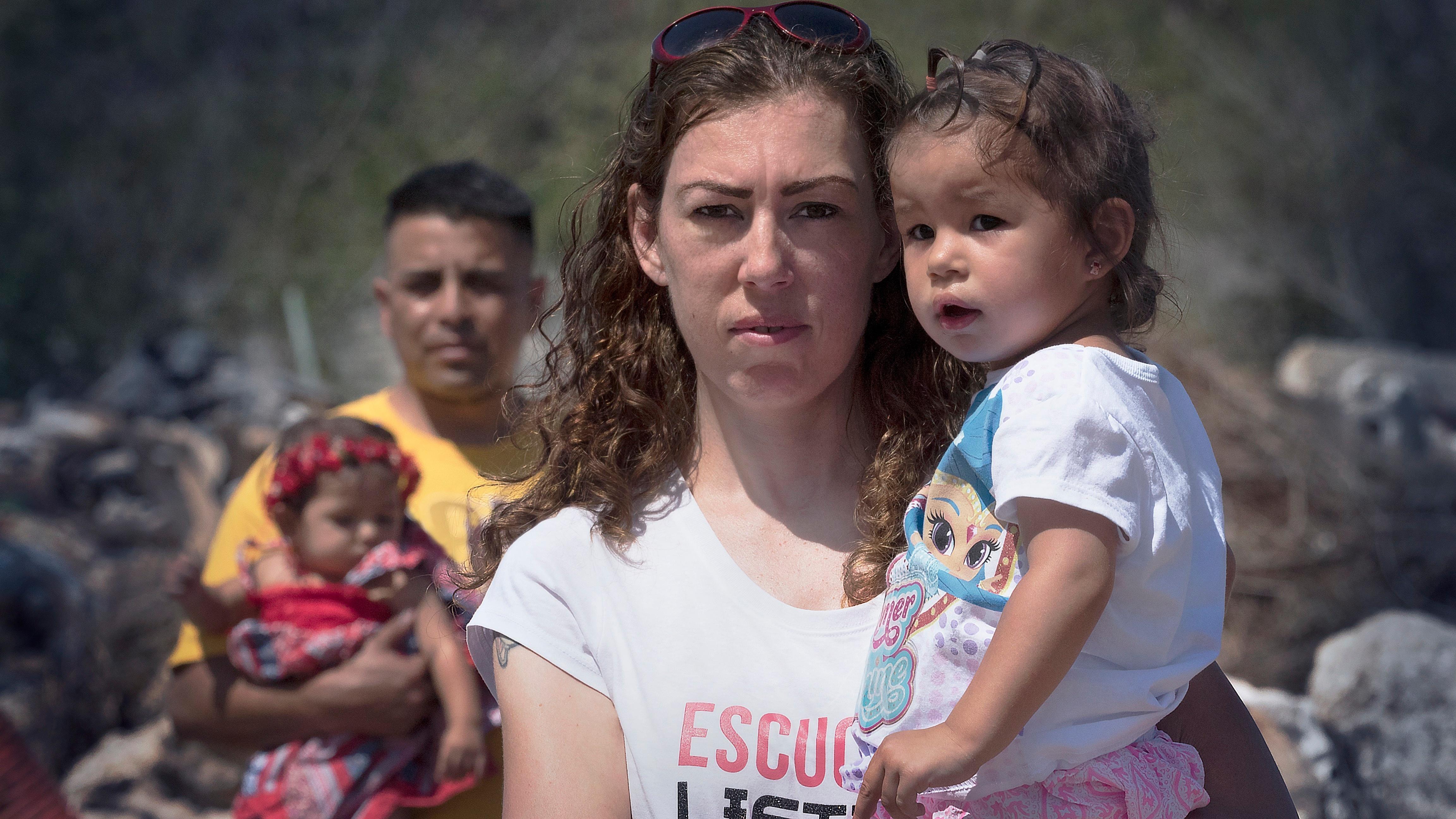 Marcos Doesn't Live Here Anymore (En Español)
April 15, 2019
Marcos Doesn't Live Here Anymore examines the US immigration system through eyes of a couple separated by deportation.
About the Documentary
A special presentation of Independent Lens, FRONTLINE and VOCES.
From acclaimed filmmaker David Sutherland (Kind-Hearted Woman, Country Boys, The Farmer's Wife), Marcos Doesn't Live Here Anymore examines the US immigration system through the eyes of two unforgettable protagonists whose lives reveal the human cost of deportation. Elizabeth Perez, a decorated US Marine veteran living in Cleveland, fights to reunite her family after her undocumented husband, Marcos, is deported. Meanwhile, Marcos is alone in Mexico, working as a soccer referee, struggling with depression and fighting the urge to cross the border illegally to see his family. With his signature raw, unfiltered intimacy, Sutherland weaves a parallel love story that takes us into a world often lived in the shadows. When Elizabeth's efforts hit a legal brick wall, she must plan for the unthinkable alternative: leaving the US with her children to live in exile in Mexico. "He is missing their entire life," Elizabeth says.
The film follows Elizabeth on her mission to bring back Marcos, which she pursues with the take-no-prisoners attitude of a Marine squad leader. She strategizes with lawyers and organizers on how best to move a seemingly unmovable government bureaucracy and, bullhorn in hand, speaks to crowds of immigrants, advocating for rights and better treatment for undocumented workers and their families. Sutherland also follows Marcos in Mexico where we witness his efforts to cope with the frustration of his situation, caught between the temptation of crossing the border illegally or moving on without his wife and kids. Ever the Marine, Elizabeth struggles to remain "always faithful, to God, to family, and to this country," as the pressures of her long-distance marriage continue to build. Yet, even if they find a way to reunite, they confront the looming question of whether they can be a family after all these years of separation and disappointment. Marcos Doesn't Live Here Anymore tells a profoundly human story of complicated, imperfect people doing their best to cope with what life has dealt them.
The Filmmakers
David Sutherland describes his filmmaking technique as "cinematic portraiture," which requires a great deal of intimacy between filmmaker and subject and combines technical virtuosity with an intense human connection to the film's subjects. His 2013 film Kind Hearted Woman delved into the troubled life of a young Native American mother. His previous film, Country Boys, took seven years to bring to fruition as Sutherland returned again and again to the hills of Appalachian Kentucky to crystallize the coming-of-age ordeal faced by his two teenage subjects. The film aired in January 2006 to great critical acclaim, and became one of the most widely viewed programs on PBS that year. Country Boys was Sutherland's second collaboration with FRONTLINE, the first being 1998's The Farmer's Wife, a three-part, 6.5-hour film cataloging the trials of a poor Nebraskan farm family. The Chicago Tribune hailed it as "one of the extraordinary television events of the decade" and the Television Critics Association nominated The Farmer's Wife for awards in three categories: Best Program of the Year, Best Miniseries & Specials, and Best News & Information Program. Sutherland's early films include George Washington: The Man Who Wouldn't Be King, produced for American Experience; Out of Sight; Jack Levine: Feast of Pure Reason; Paul Cadmus: Enfant Terrible at 80; Feast of the Gods; and Halftime: Five Yale Men at Midlife, which chronicled the experience of five members of the class of 1963.
Documentaries Available to Watch Now
Documentaries coming soon
Learn more about the documentary
Join the Discussion
Do you know anyone going through anything similar to Elizabeth's and Marcos' story?

Comments
Promotional Resources