The Human Instrument
Soundbreaking
Episode 3 | Official Trailer
Aired: 2016-11-17 03:00:00
0:30
"The Human Instrument" explores the art and science of recording the human voice.
Video from the Human Instrument
/ videos
About the Episode
Celebrating the most powerful of all instruments—the human voice—the third episode of Soundbreaking surveys the range of ingredients that go into a perfect vocal track. At once the most fundamental component of a song and the most challenging to capture, the vocal track is the product of a complex collaboration between performer, producer, and sound engineer—a titrate of artistic commitment, compelling concept, and technical wizardry that, at its best, turns a lyric into the soul of the song. Featuring rare studio footage of some the world's most renowned vocalists—from blues divas to suave crooners to rock star screamers—the show considers the gamut of tricks and techniques that can both enhance and alter the human voice, and explores the ineffable emotional quality that makes a vocal track truly great.
Freddie Mercury and Brian May record "One Vision" in the studio in 1985.Peter Hince
Featured Stories/Artists:
Producer Paul Epworth talks about recording Adele's hit "Rolling in the Deep"
Amy Winehouse's unique voice and how it was captured in the studio
Interviews:  Mark Ronson, Ben Harper, Annie Lennox
Songs: "Valerie", "Rehab"
Various artists discuss the challenge of recording vocals, including Roger Daltrey of The Who, and Suzanne Vega
The use of Auto-tune and vocal manipulation by artists like Kanye West, Roger Troutman, and Cher
Interviews:Ben Harper, Linda Perry
Linda Perry talks about recording Christina Aguilera's "Beautiful"
The Human Instrument Song List
More from Soundbreaking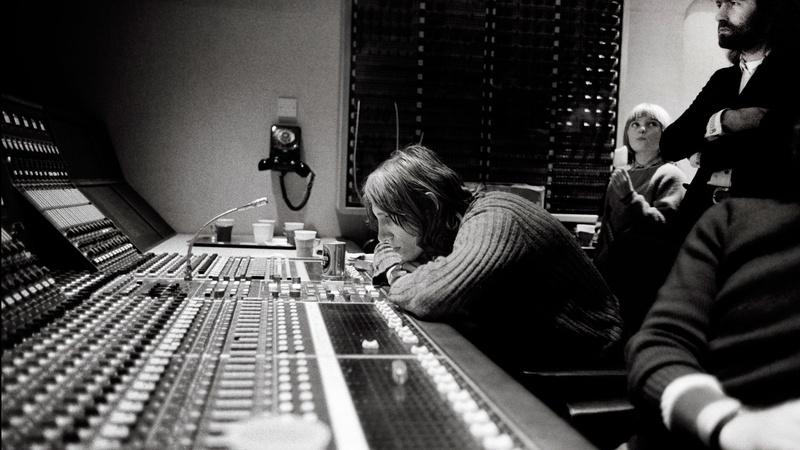 "Painting with Sound" reveals how the recording studio itself became an instrument.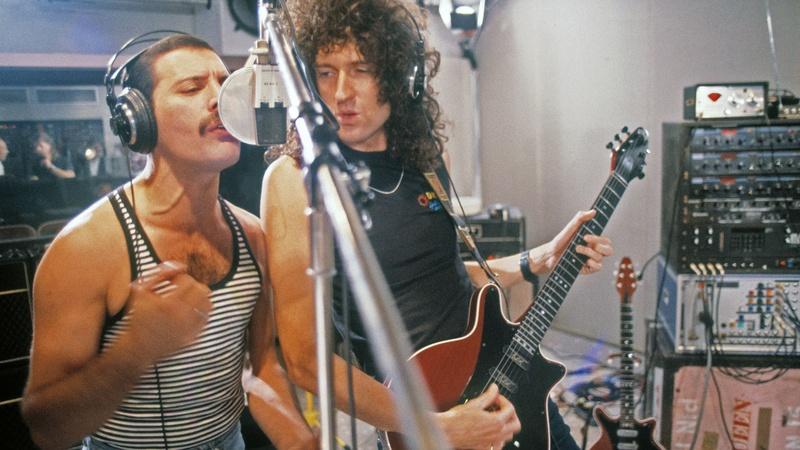 "Going Electric" explores how amps and electrification transformed sound.