Painting with Sound
Soundbreaking
Episode 2 | Official Trailer
Aired: 2016-11-16 03:00:00
0:30
"Painting with Sound" reveals how the recording studio itself became an instrument.
Video from Painting with Sound
/ videos
About the Episode
The second episode in our series chronicles a watershed event in the history of music: the moment when the recording studio itself effectively became an instrument and gave rise to sounds that could never be reproduced live. Beginning with the advent of magnetic tape and multi-tracking technology, and charting its evolution from the four or eight tracks used by The Beatles and The Beach Boys, to the sixteen- and twenty-four track productions created by Pink Floyd and Fleetwood Mac, to the digital innovations that today fuel the work of artists such as Beck, Bon Iver, and Radiohead, "Painting with Sound" traces the birth and development of a new art form—one wholly distinct from what throughout all prior human history had been meant and understood by the word music.
Fleetwood Mac group photo in Los Angeles, 1977.Sam Emerson/Polaris
Featured Stories/Artists:
George Martin and the Beatles' groundbreaking work in the recording studio changes pop music forever.
Interviews: George Martin, Ringo Starr, Paul McCartney, Elton John, Brian Eno, Tom Petty, Rick Rubin, Tony Visconti, Nigel Godrich
Songs: "I Saw Her Standing There," "Rain" "Tomorrow Never Knows", "Within You Without You" "A Day in the Life"
Brian Wilson takes the Beach Boys to new heights with "Pet Sounds"
Interviews: Don Was, Hal Blaine, Carol Kaye, Paul McCartney
Songs: "Good Vibrations", "God Only Knows", "Wouldn't It Be Nice"
The story of Fleetwood Mac's studio experimentation on "Tusk"
Interviews:  Lindsey Buckingham, Peter Asher, Stevie Nicks (archive)
Songs: "Go Your Own Way", "Tusk"
Pink Floyd on the making of "Dark Side of the Moon"
Interviews:  Roger Waters, David Gilmour (archival)
Songs: "Money", "Breathe", "Eclipse"
The Eurythmics talk about recording their first album at home on a simple analog machine instead of in a big traditional studio setting.
Interviews: Dave Stewart, Annie Lennox
Songs:  "Who's That Girl", "Love is a Stranger"
Beck, Bon Iver, St. Vincent, Tune-Yards, and Nigel Godrich, producer of Radiohead, talk about recording in the digital age
Songs: "Loser," by Beck "Bizness" by Tune-Yards, "Lotus Flower" and "Give up the Ghost" by Radiohead
Painting with Sound Song List
More from Soundbreaking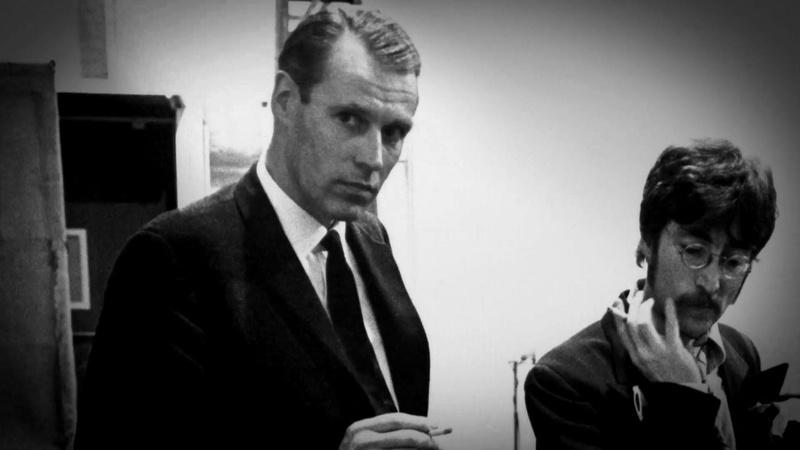 "The Recording Artist" profiles some of the greatest record producers of all time.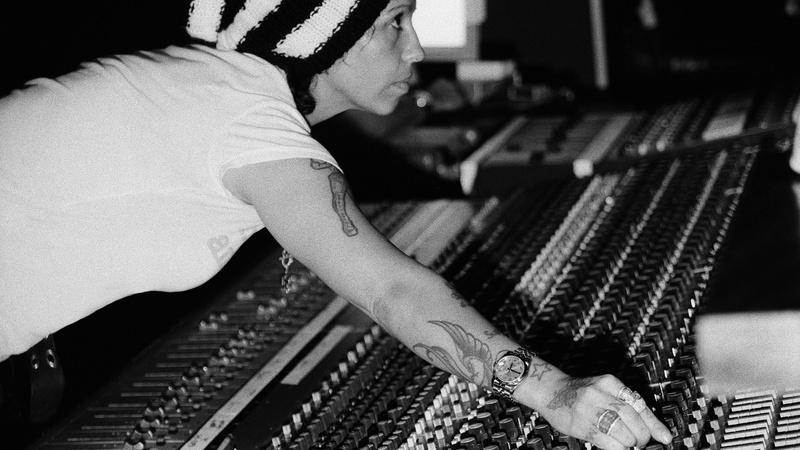 "The Human Instrument" explores the art and science of recording the human voice.