PBS'
The Great American Read,
hosted by Meredith Vieira, was a ground-breaking multiplatform campaign that sparked a national conversation around reading and activated audiences nationwide to read, share and vote for America's best-loved novel.
After the television series premiere of The Great American Read in May 2018, we introduced book lovers to a
Summer of Reading
— a robust digital and social-first campaign that was brought to life with over 700 pieces of social content that encouraged our audience to read books on the list, vote for their favorites, and share personal stories about the novels they love.
The digital and social media campaign for the Great American Read helped fuel over
4 million book votes
to determine America's best-loved novel –
To Kill A Mockingbird
.
We launched dedicated Great American Read social channels in May 2018 on
Facebook
,
Instagram
and
Pinterest
, as well as launched a
Book Club
Facebook Group, and over 20 episodes of social-first content in addition to broadcast live streams on
Facebook Watch
. Over the span of five months, we grew our audience to over
200,000 followers
, with our social content reaching over
75 Million.
We developed a robust suite of social assets that incorporated several content pillars and themes, including A Book in Six Words, quotes, humorous memes, animated reading facts, and How Do You Read open ended questions to spark conversation and user-generated content. Additionally, we drove voting throughout the campaign by sharing custom social content for each of the 100 books on the list.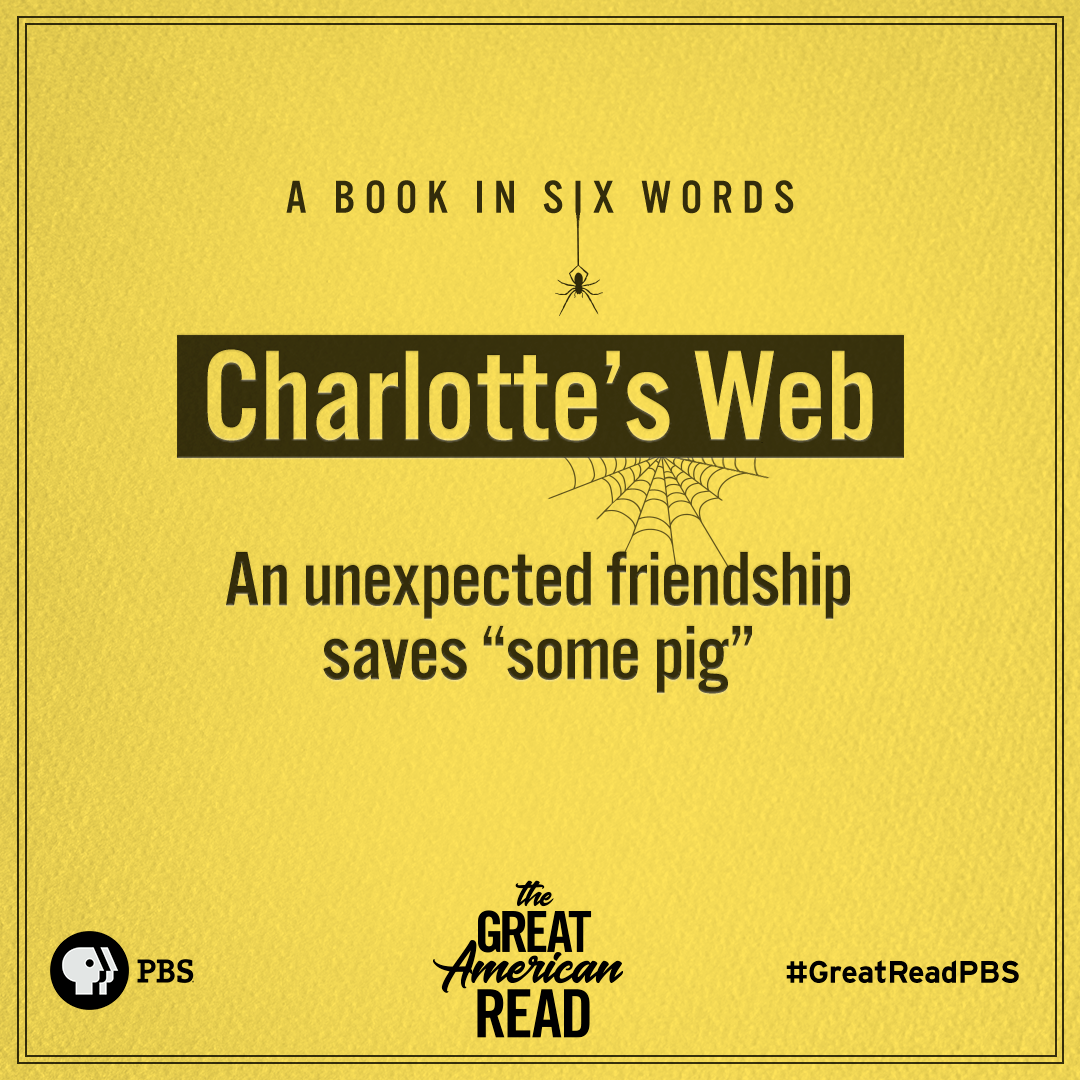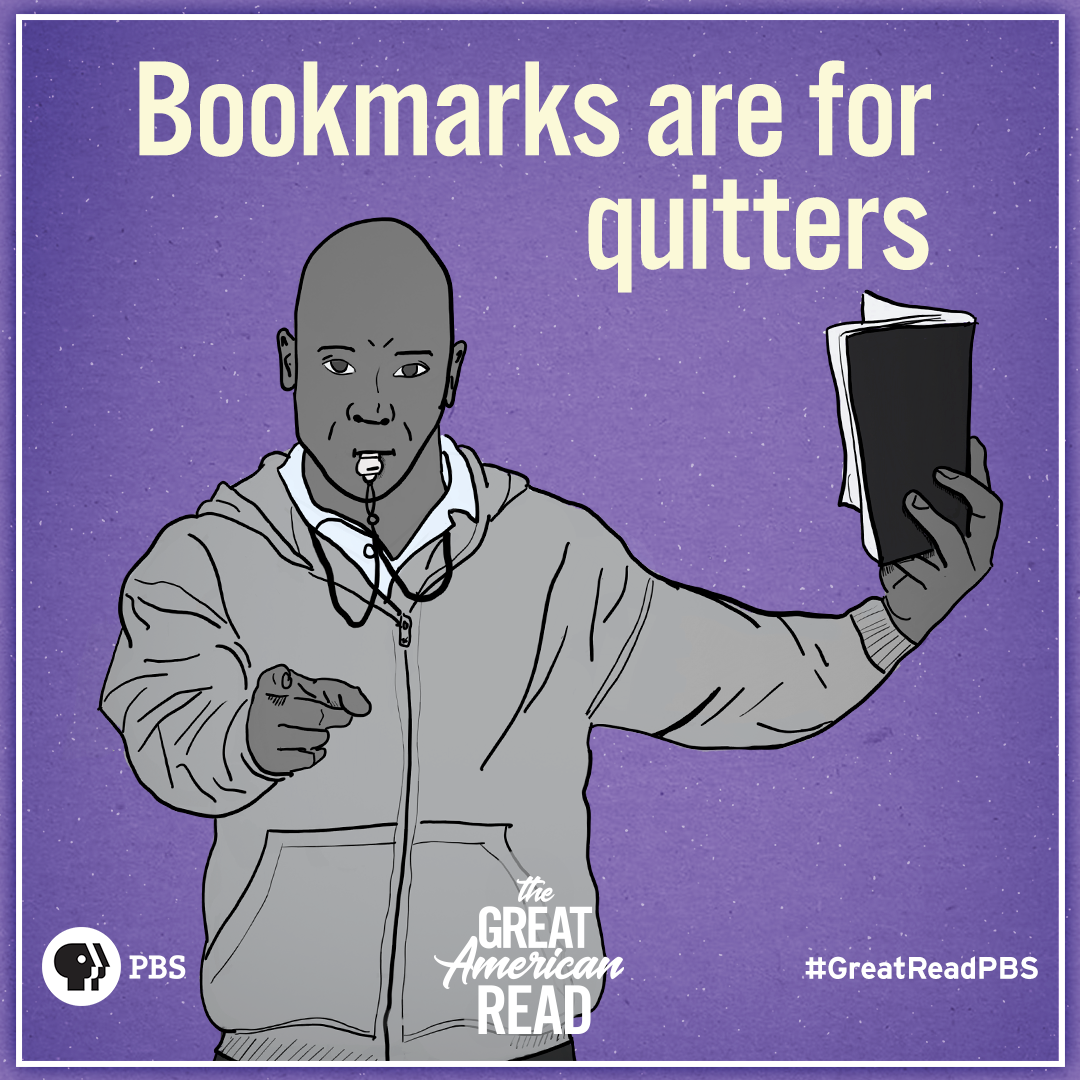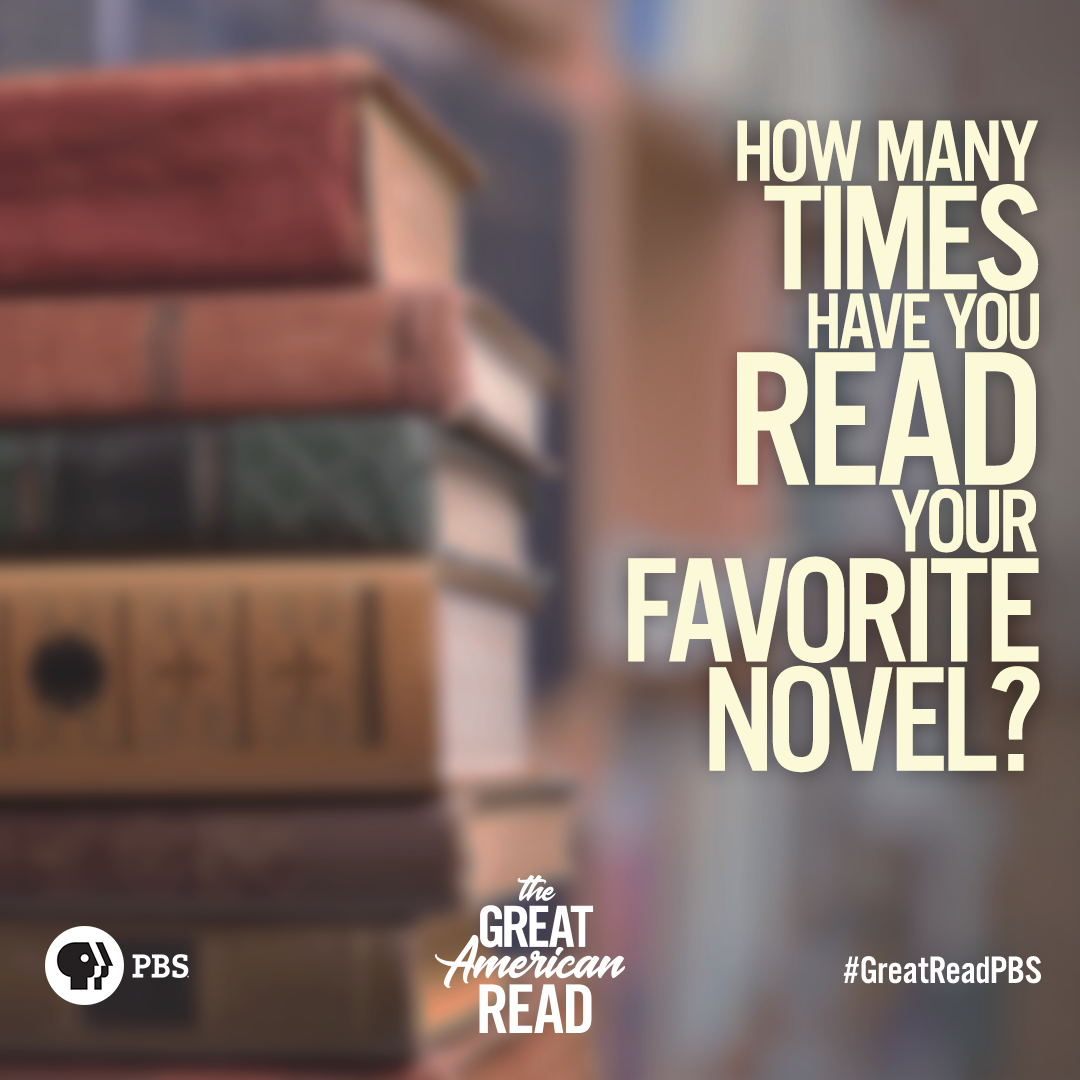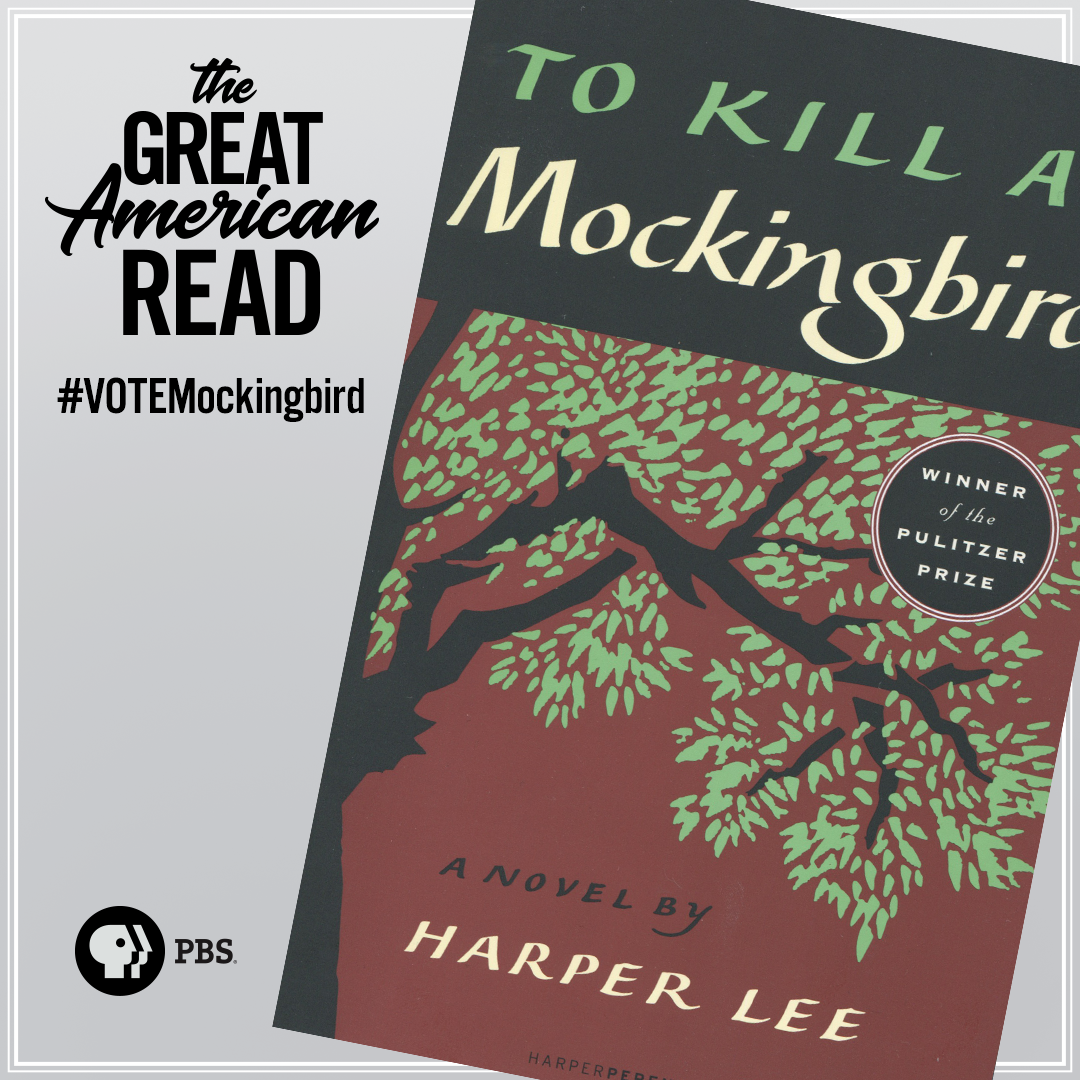 The Great American Read poster collection included both pop-culture and Americana vintage motivational posters to get audiences to join the movement, as well as book-inspired vintage travel posters taking readers to the fantastical worlds found deep within the pages of their favorite novels from the list. In addition to engaging bookworms across the country, these posters also received notable press coverage from Ad Week, Mashable, CNN, and independent fan groups and blogs, generating an estimated 178 million impressions. The posters generated over 15 million additional impressions across PBS and Great American Read hero social platforms, with 138,000 total page visits to the 'Downloads' page during the span of the campaign.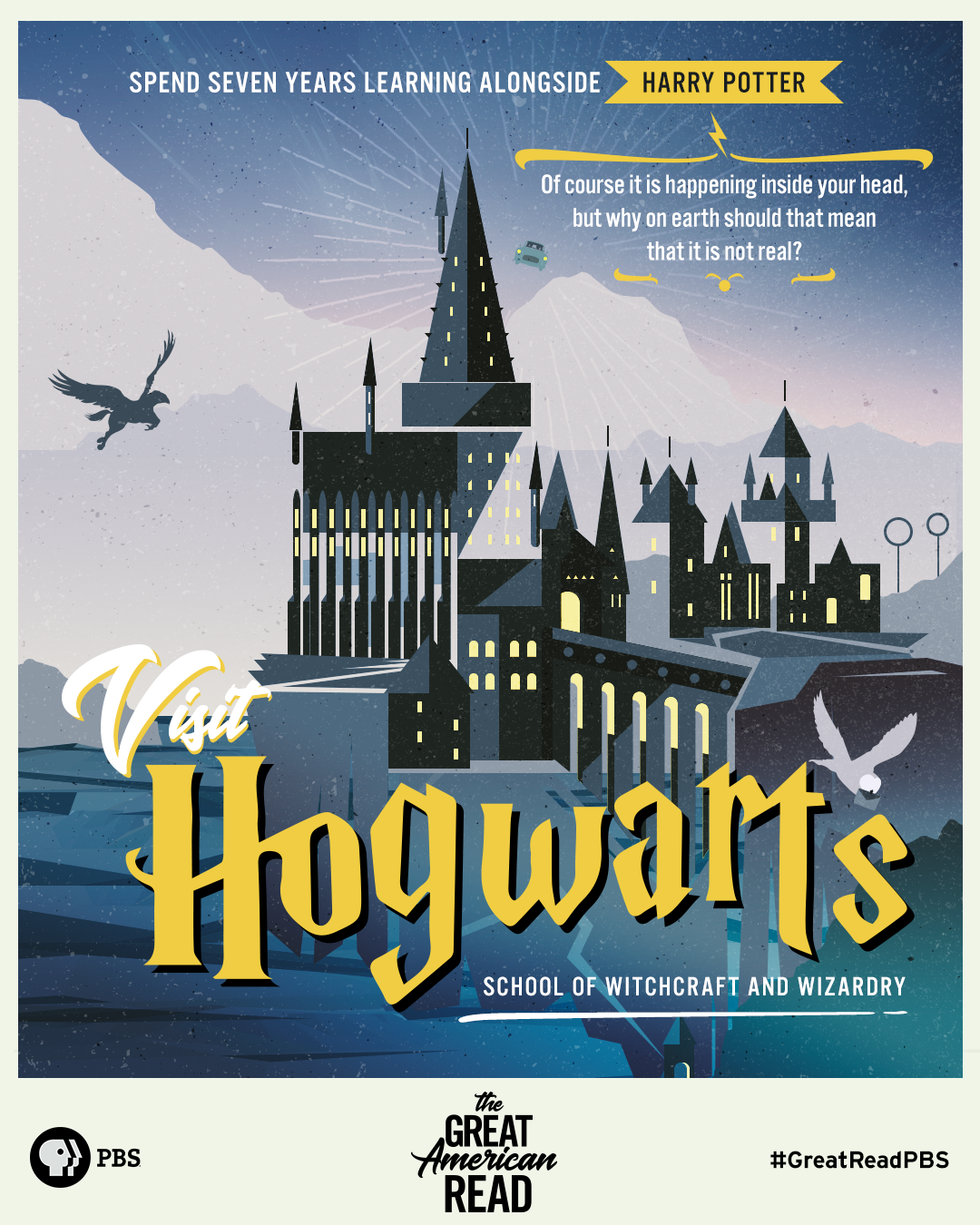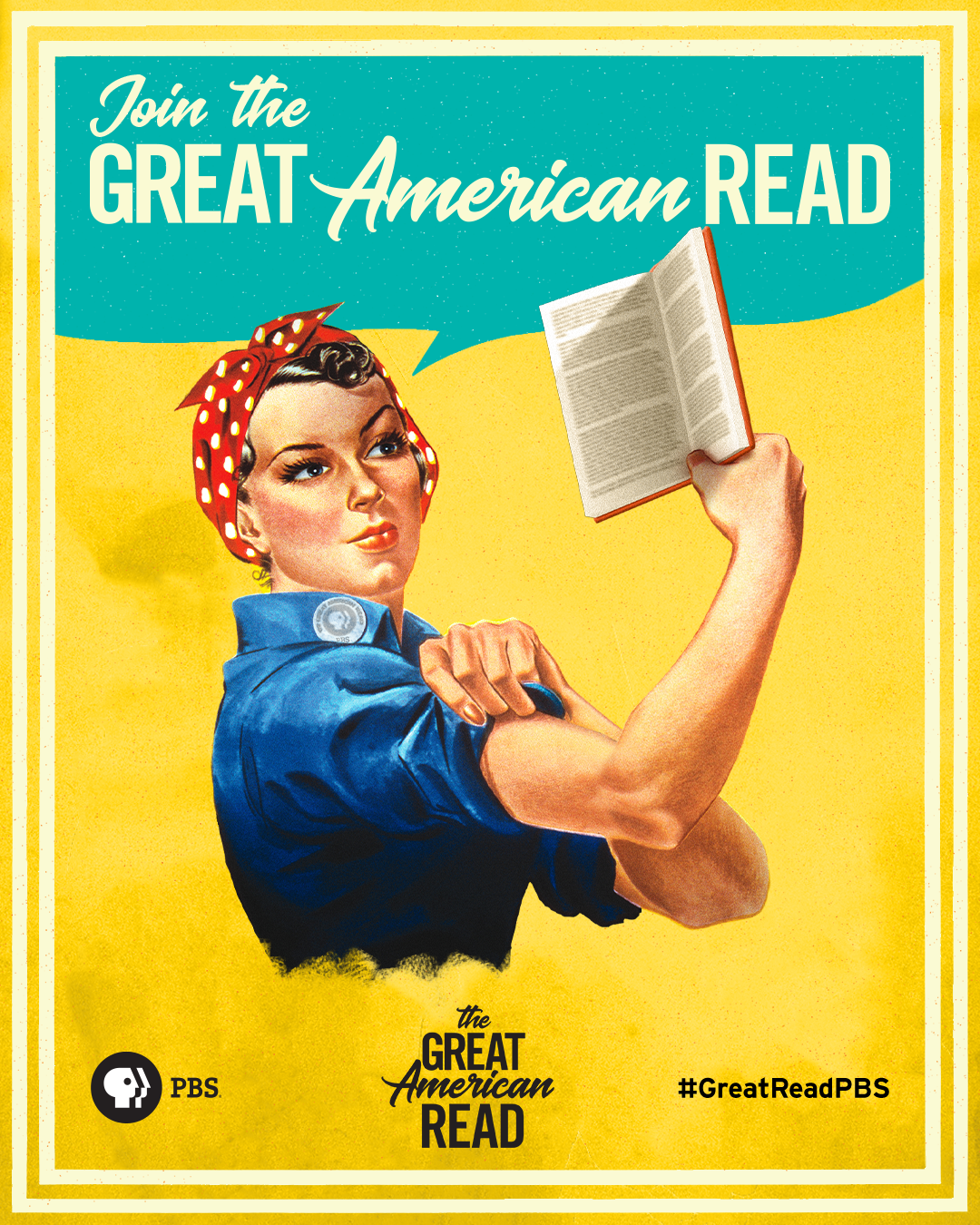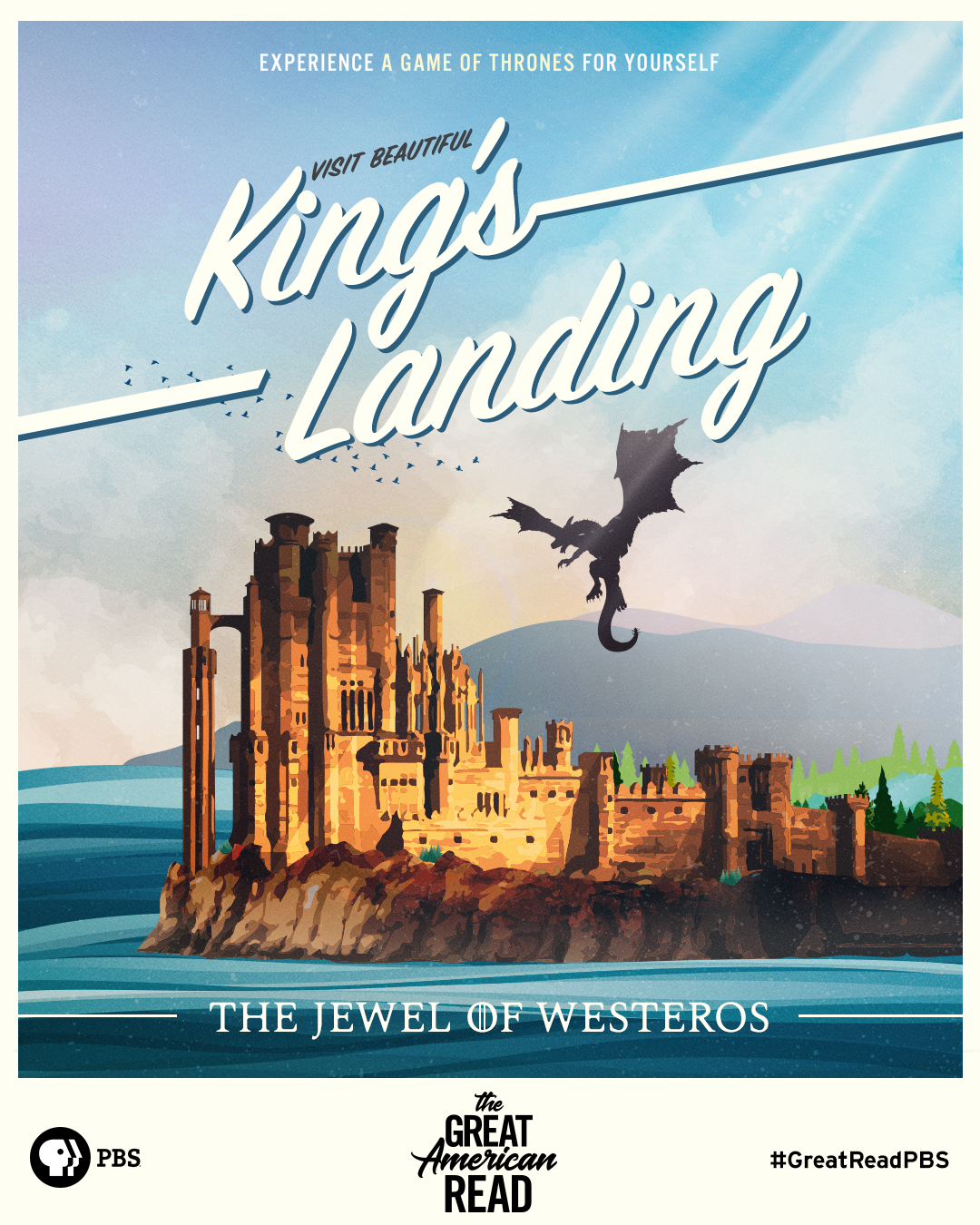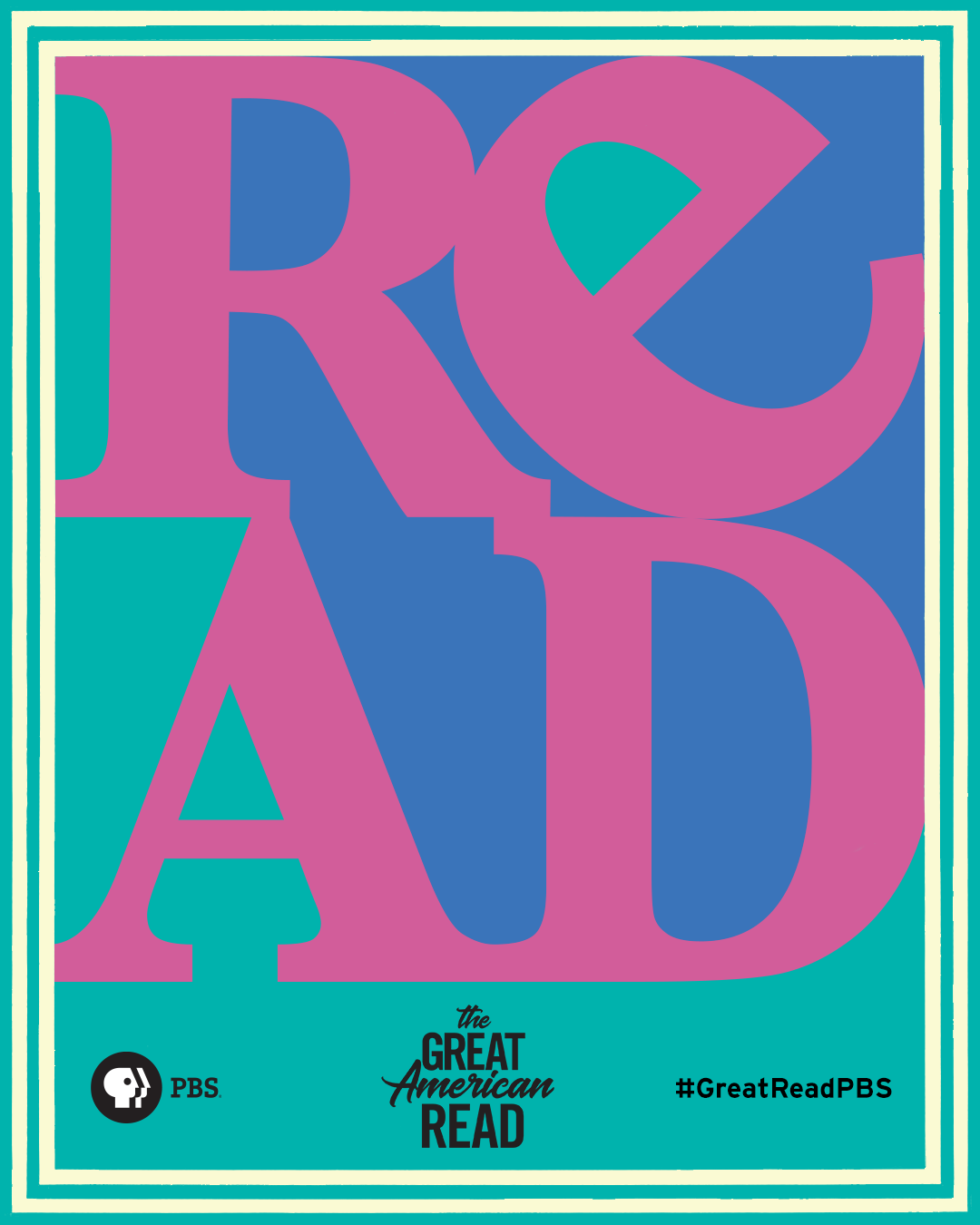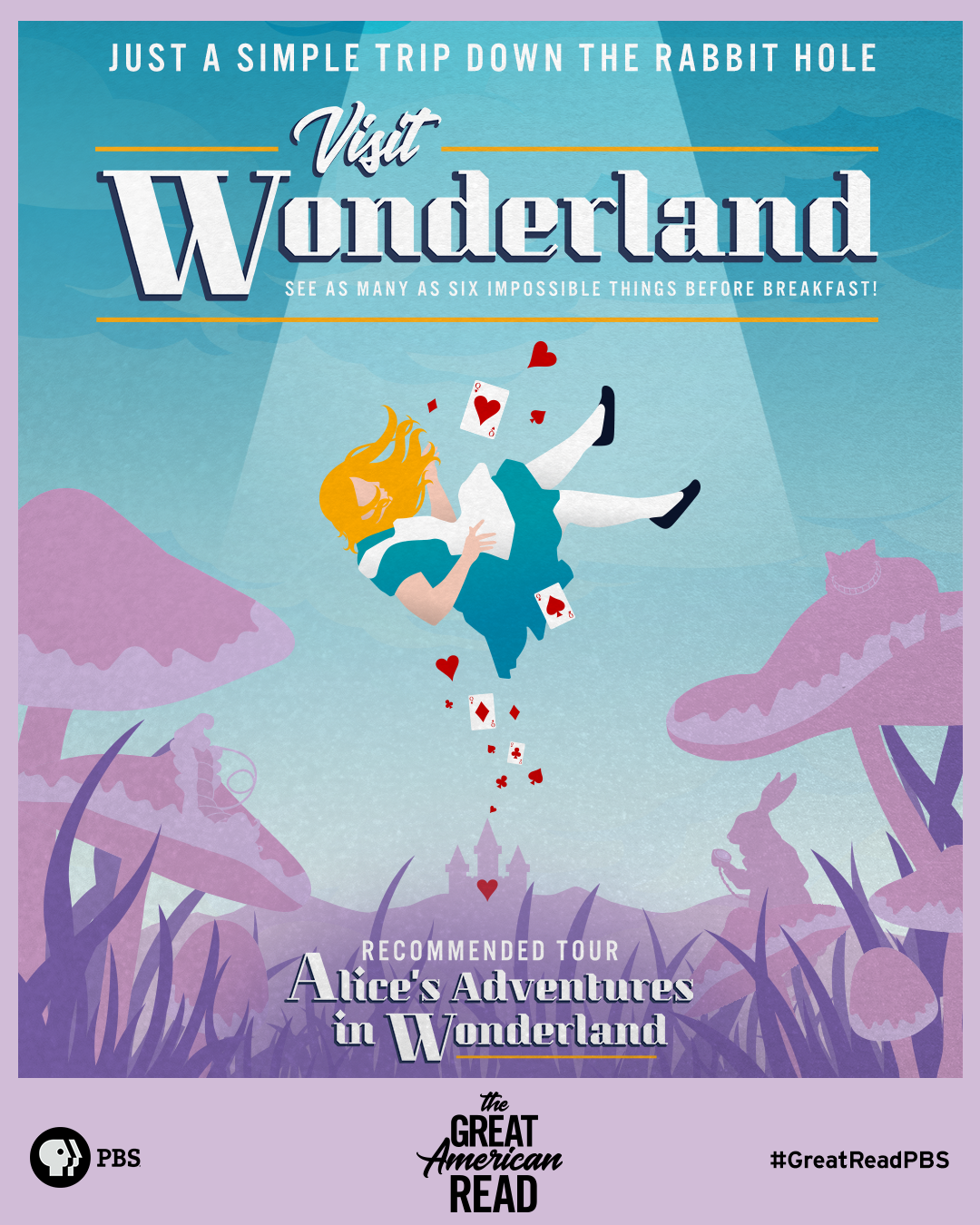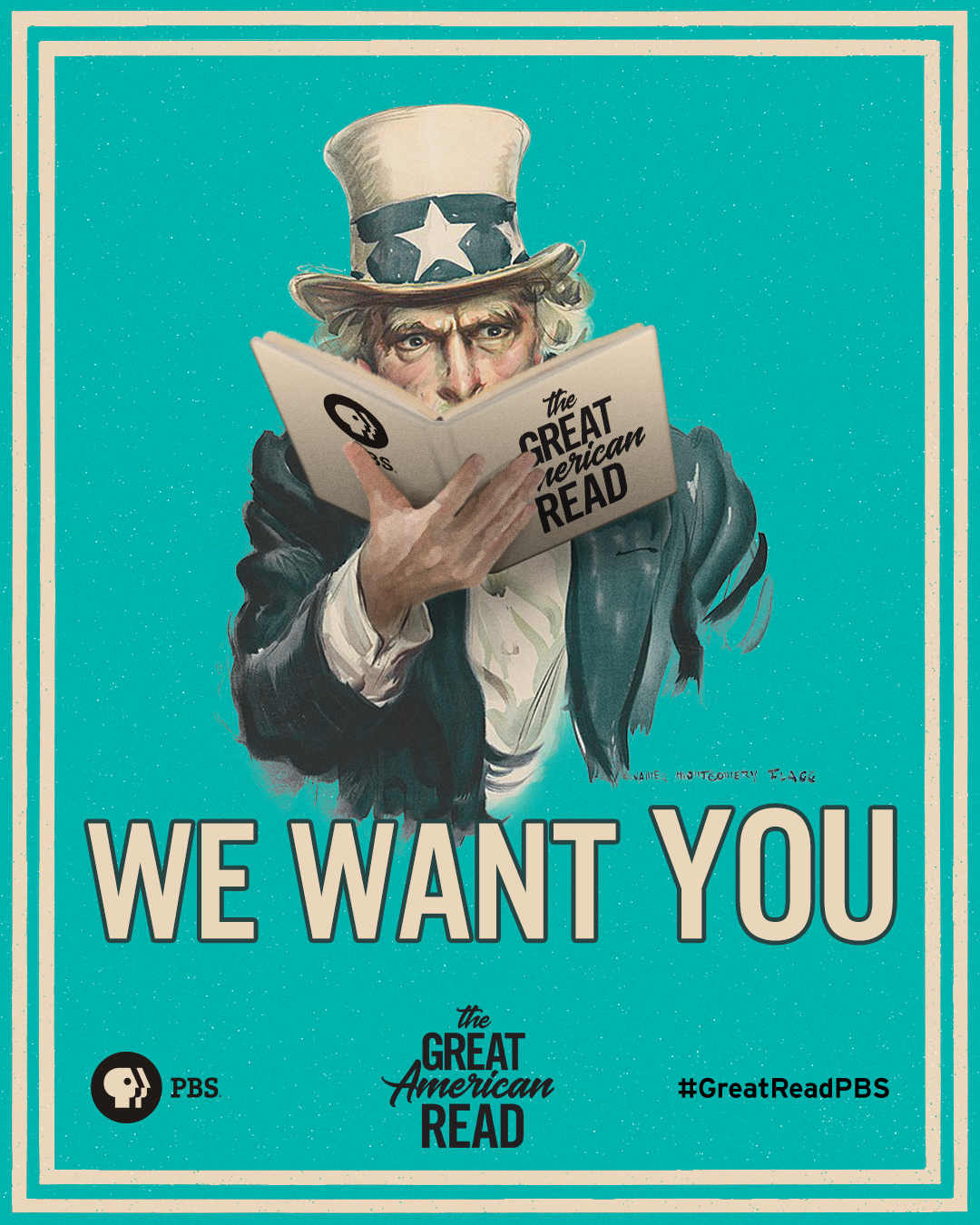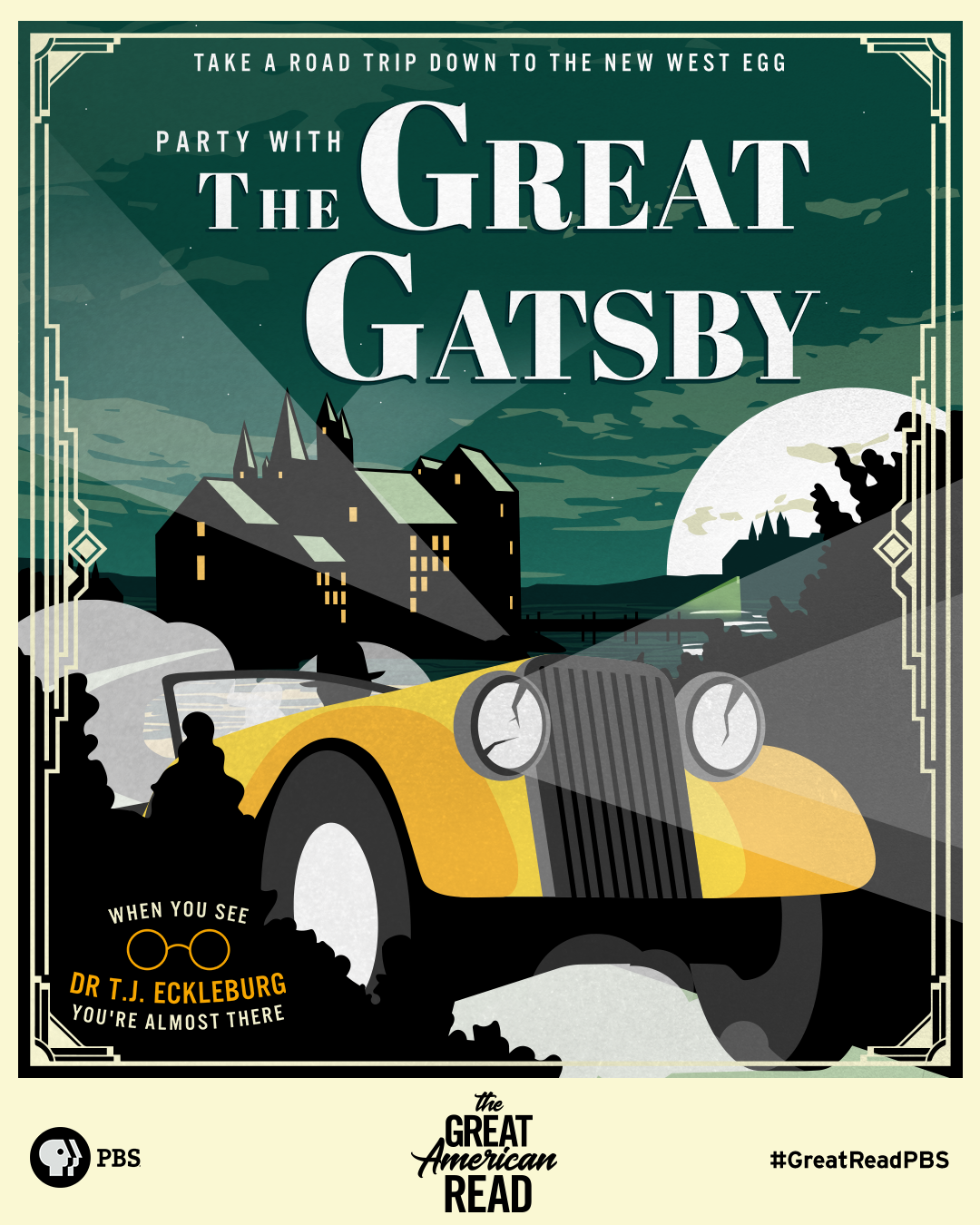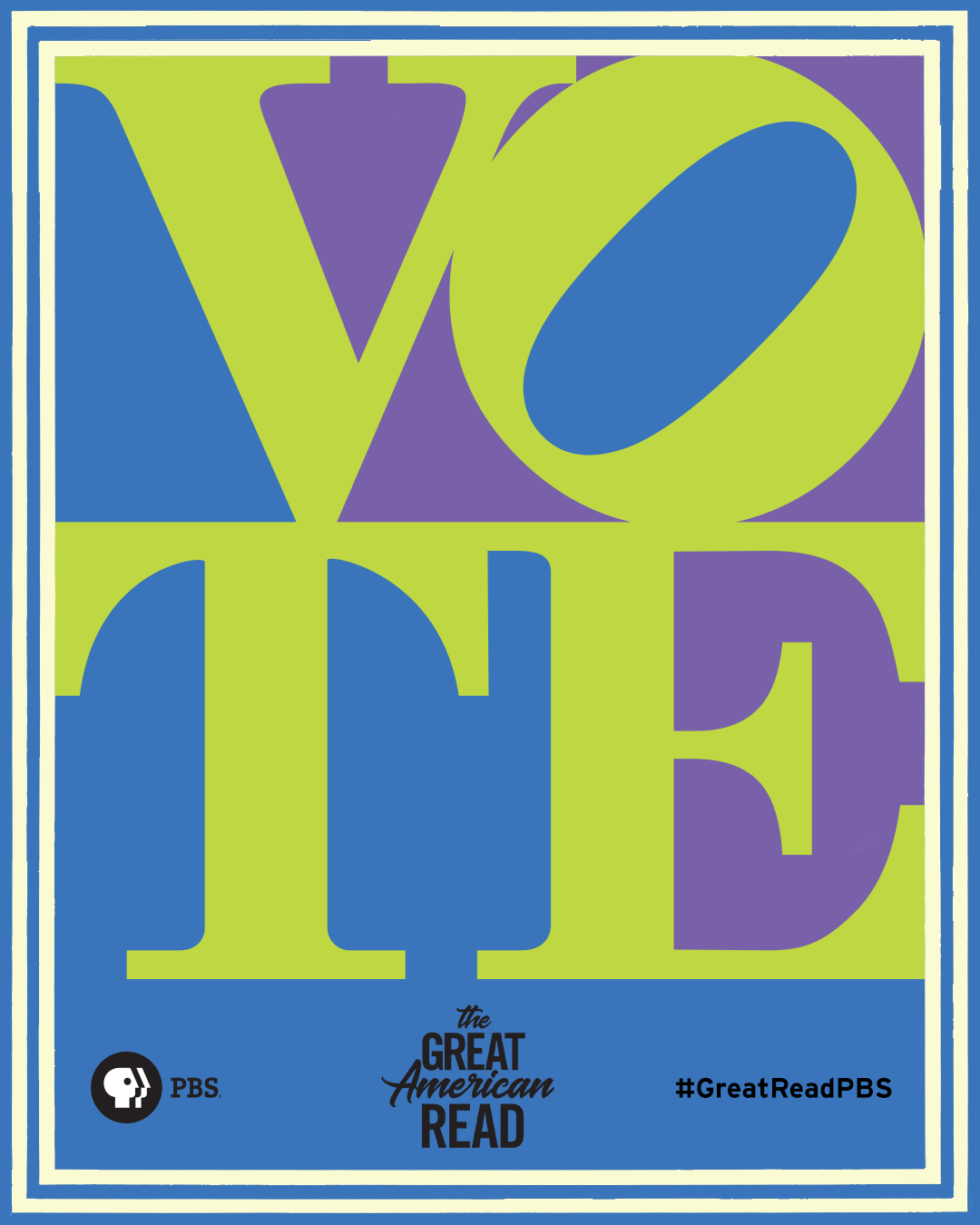 In tandem with the "Summer of Reading" campaign, PBS launched its inaugural Facebook Group to bring together bookworms around the country. The Great American Read Book Club facilitated weekly discussions about novels from the list and created a hub for user-generated content and conversations centered around a love of reading. This incredibly engaged community quickly grew to over 53,000 members during the span of the campaign and has generated over 2 million engagements since its debut in May.
The Great American Read Book Club
Hear from two members of The Great American Read Book Club.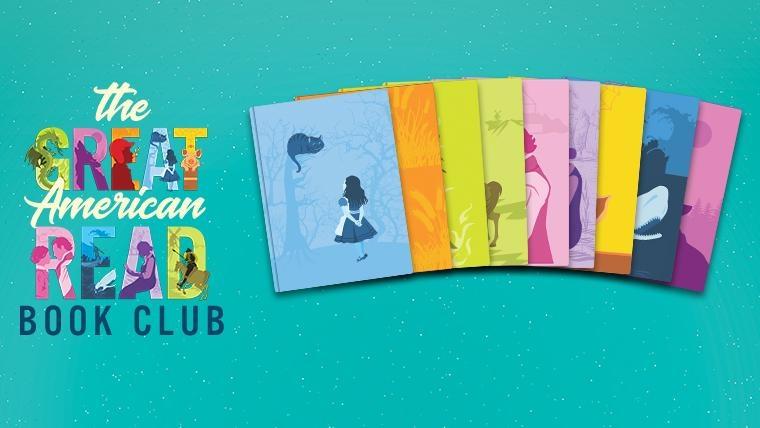 Book lovers discuss their favorite novels and their love of reading.
After the list of 100 books was announced, The Great American Read kicked off social and digital voting on May 22, later expanding to SMS and toll-free options as the campaign ramped up. Users were able to explore the full list and vote directly on the website or use social media hashtags to vote on Facebook and Twitter. The voting embed was also available to PBS member stations to expand voting on a local level. When series returned in the Fall, SMS and toll-free were introduced as additional voting methods that allowed PBS to reach older audiences more accustomed to traditional methods of participation.

Between PBS' efforts, stations' involvement, author and publisher outreach, and book fandoms, this multi-platform campaign galvanized readers across the country and generated over 4.3 million votes by the series finale on October 23rd. The full leaderboard was subsequently shared on PBS website and with local member stations so that viewers could see where their favorites ranked. Beyond the campaign's conclusion, the site continues to garner traffic from avid readers across the nation.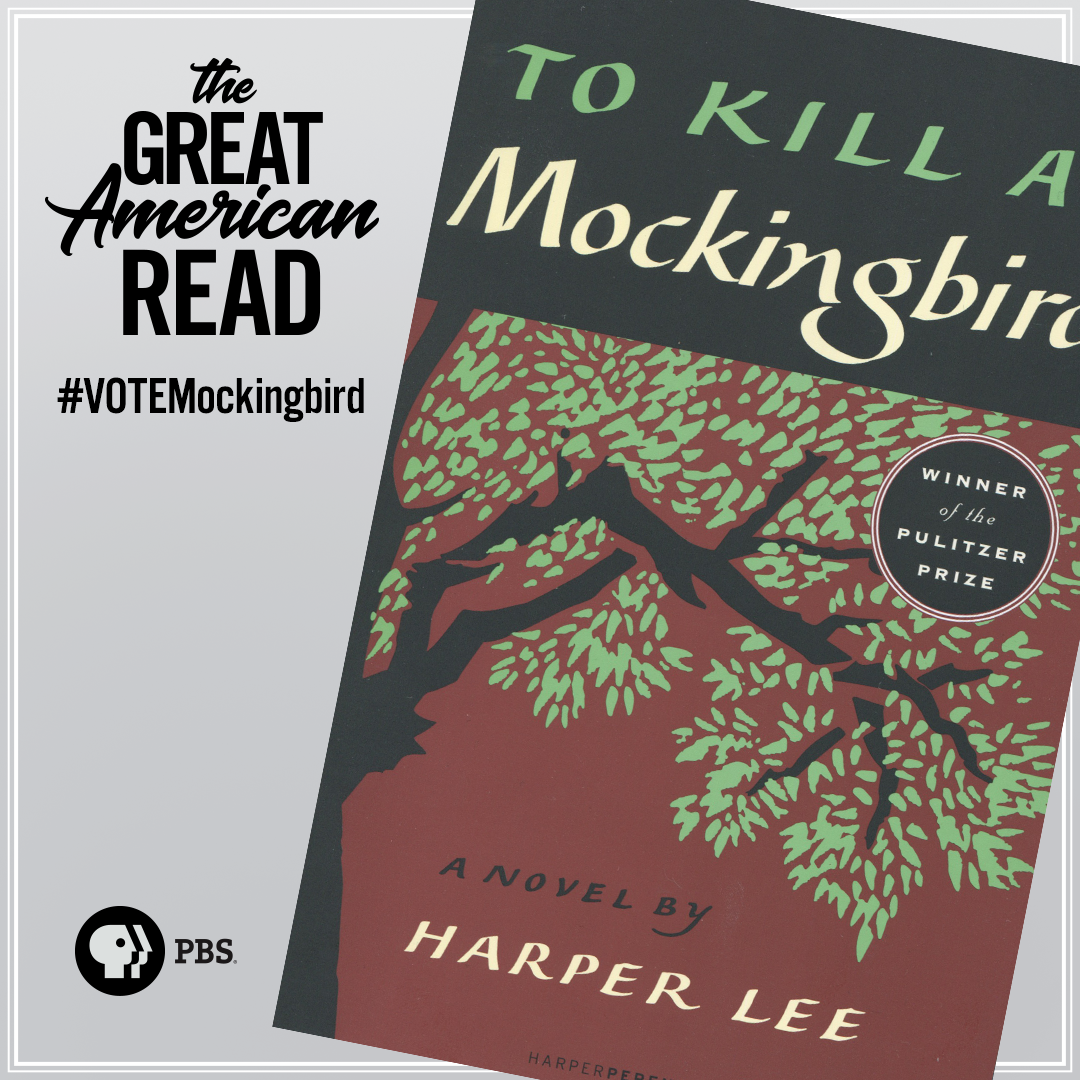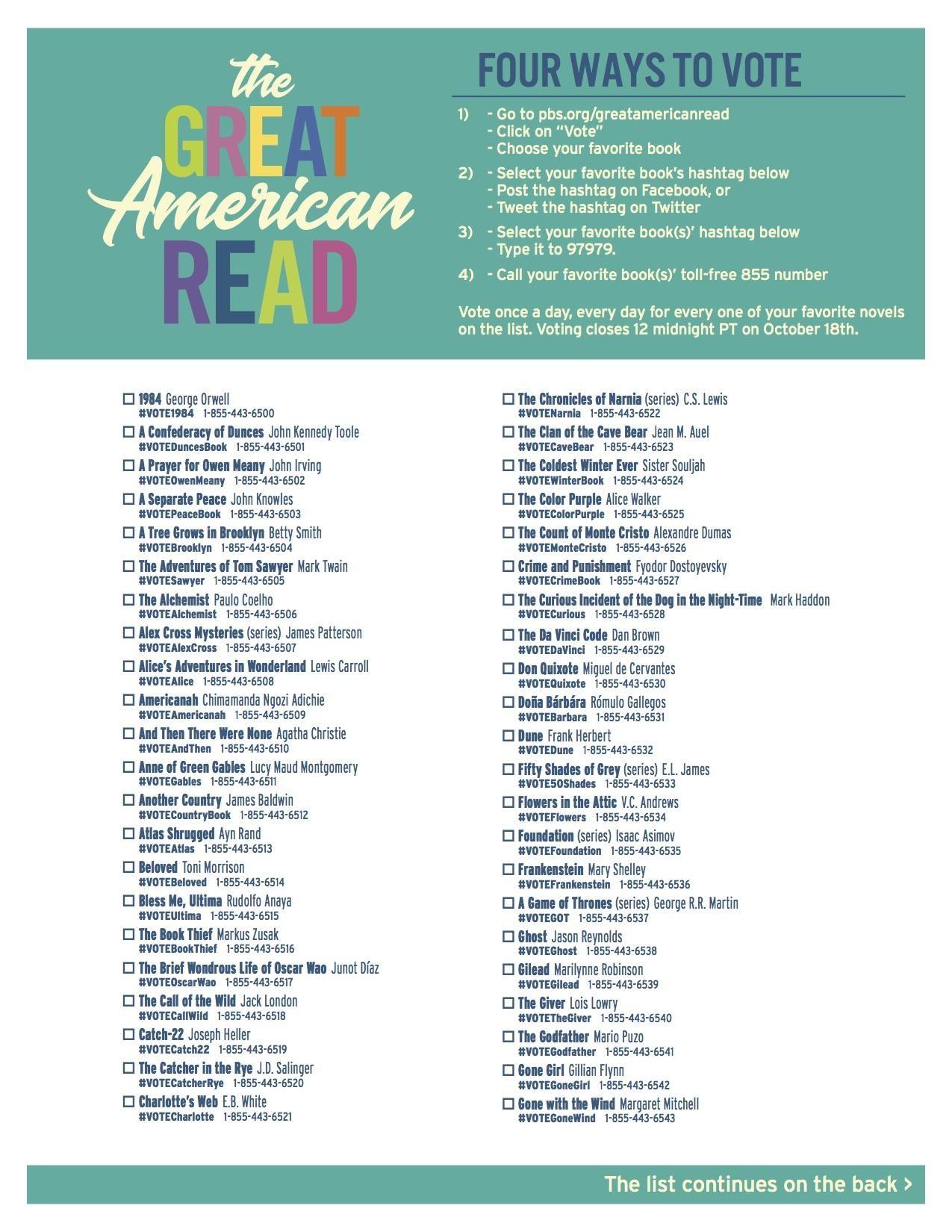 A checklist printout of the 100 books with details on voting was available to download. PBS member stations, local bookstores, and libraries had hard copies available too.
As the central hub,
pbs.org/greatamericanread
was the go-to destination for the complete information and details for the program and campaign. Website features included: video streaming, interactive quizzes, Q&As with authors, the 100 book detail pages, user-generated content tool, downloadable posters and more.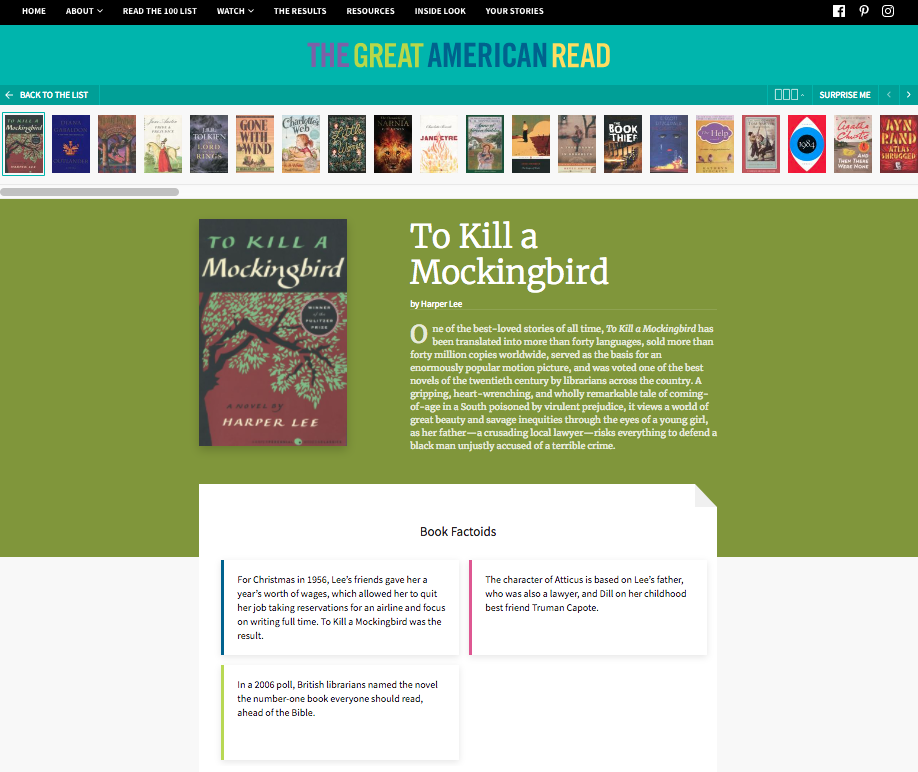 BOOK DETAILS
Title
Each book had further details and facts available for users to learn more.
Visit Page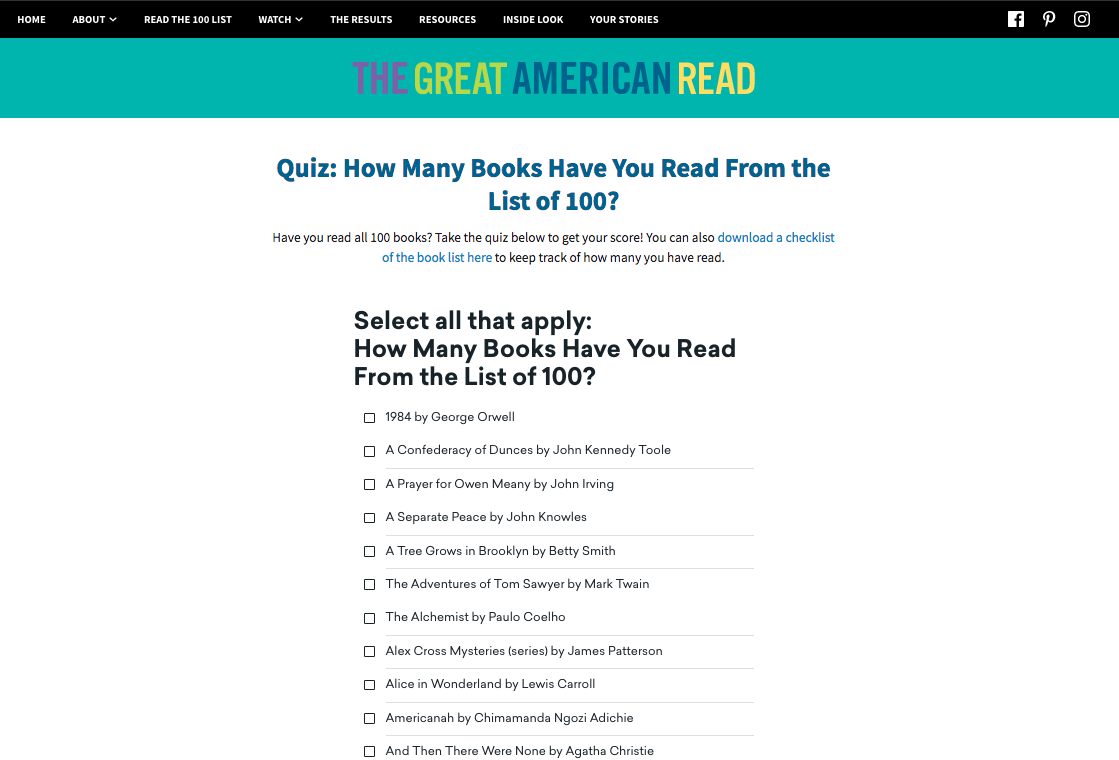 INTERACTIVE QUIZ
Users can keep track of how many books from the list they've read with this checklist.

Users were asked online and on social media to share which novel has had the biggest impact on their life. Over the course of the campaign, over 4,000 stories were submitted on the website and Facebook.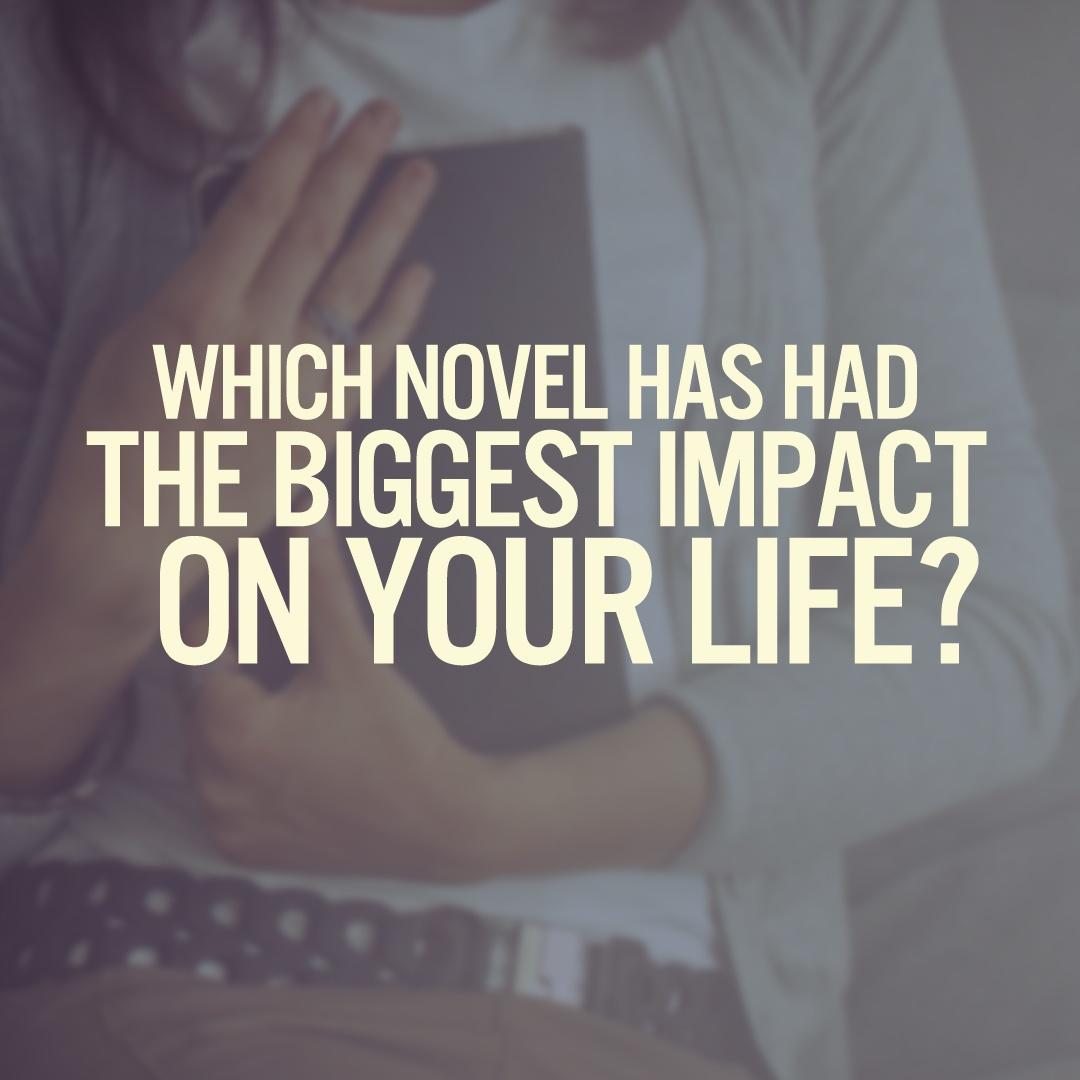 USER-GENERATED CONTENT
User could submit their stories as images, text, video, or audio files.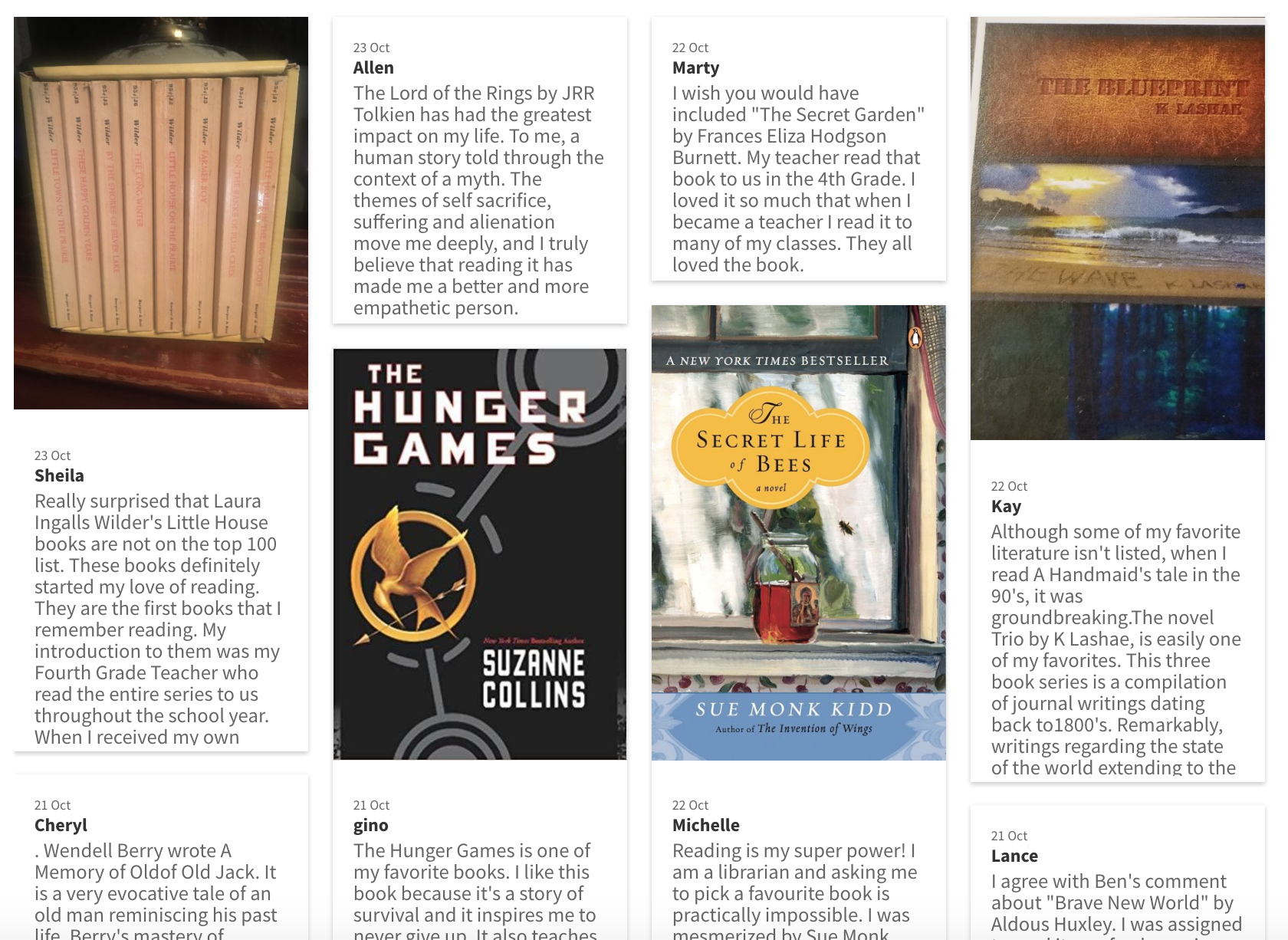 Streaming video content was a large component of The Great American Read. The series episodes were available to stream at the same time of broadcast on Facebook Watch and across PBS platforms (website, PBS mobile and OTT apps, and member station websites).
To support the Summer of Reading campaign, PBS Digital Studios developed original digital shorts for three different series:
It's Lit!
,
Read Awakening
, and
Monstrum
.

PBS PLatform streaming
All episodes and PBS Digital Studios original shorts are available for streaming across PBS Platforms.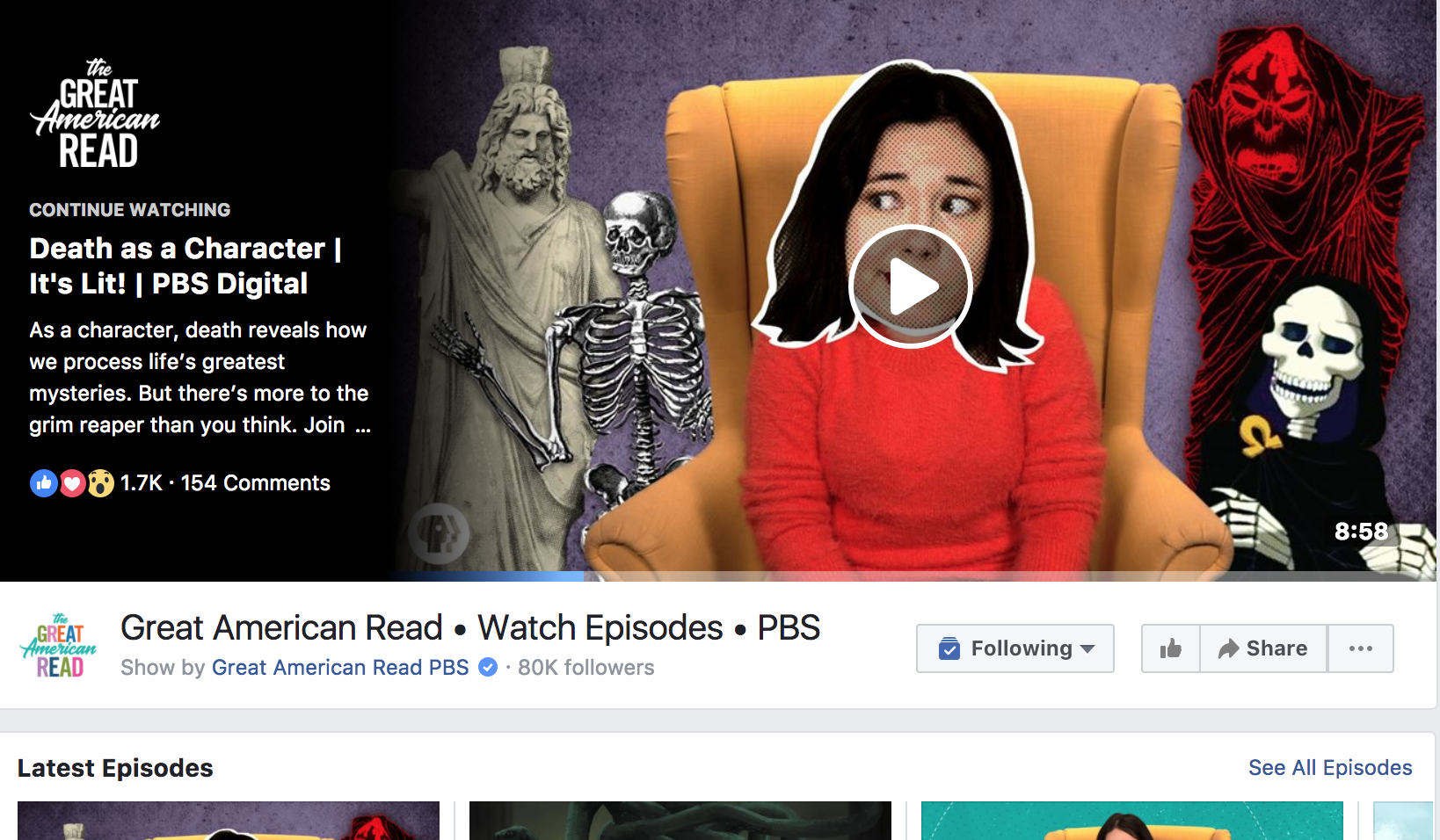 FACEBOOK WATCH
To broaden the audience reach, The Great American Read campaign leveraged Facebook Watch to stream broadcast episodes and original content on social.
Throughout the campaign, users signed-up for a weekly newsletter to get updates on the series, learn about video available and highlights on new online features. With organic sign-ups, the newsletter list reached over 145,000 subscribers in less than 6 months.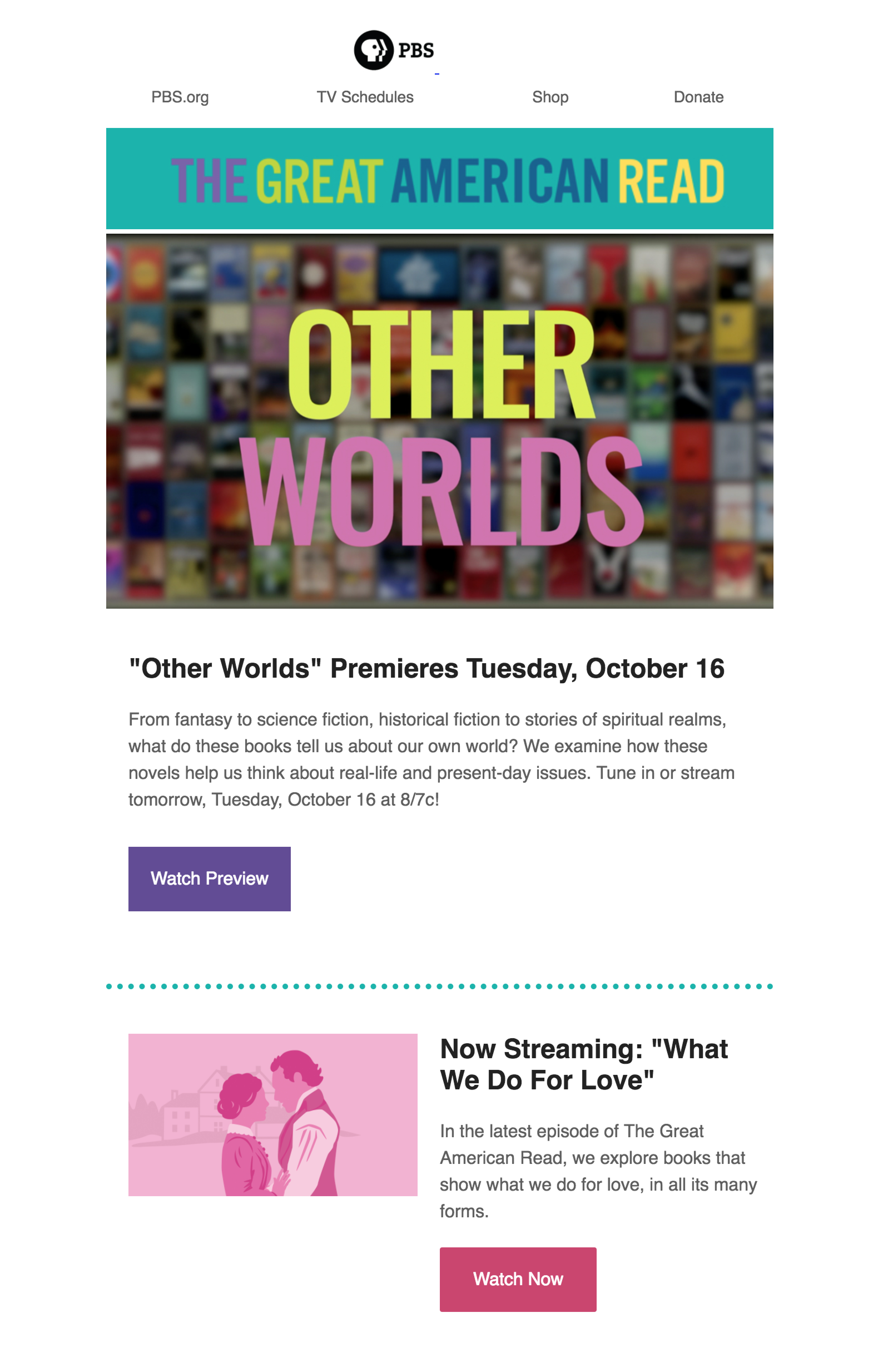 NEWSLETTER
The weekly newsletter featured a variety of content including upcoming broadcast information, new videos, website features, book club highlights and more.