Reconstruction Amendments
During Reconstruction, three amendments to the Constitution were made in an effort to establish equality for black Americans.
The Thirteenth Amendment, adopted in 1865, abolishes slavery or involuntary servitude except in punishment for a crime. The Fourteenth Amendment, adopted in 1868, defines all people born in the United States as citizens, requires due process of law, and requires equal protection to all people. The Fifteenth Amendment, ratified in 1870, prevents the denial of a citizen's vote based on race, color, or previous condition of servitude.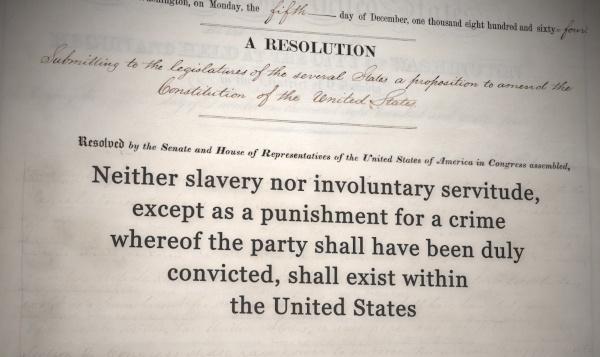 Slavery by Another Name
What are the Reconstruction Amendments?
0:00
Published:
Historian Risa Goluboff explains the thirteenth, fourteenth & fifteenth amendments.
Slavery by Another Name
The 13th Amendment Didn't Abolish Slavery?
0:00
Published:
Historian Pete Daniel explains the thirteenth amendment and why it didn't abolish slavery.
Slavery by Another Name
Myths and Amendments
2:28
Published:
Historian James Grossman explains the myths around slavery.
Support your local PBS station in our mission to inspire, enrich, and educate.
Donate
Stream the best of PBS.
Anytime, anywhere.
Download the Free App