Exploring Hate Presents, a new conversation series from The WNET Group's initiative Exploring Hate: Antisemitism, Racism and Extremism, premieres this fall. Join us for three town halls about conspiracy theories that never die, racist scapegoating throughout history, and disinformation that threatens democracy today. How can we defeat those deceptions?

Click here to watch all past and upcoming panel discussions on Youtube.
SET THE WORLD ON FIRE: How Antisemitism Fuels White Nationalism
"Conspiracy theories give people a way to think they're responding to the real anxieties and suffering of our times but in misplacing accountability, they only serve to increase the danger." – Eric Ward
Racial justice activist Eric Ward has been sounding the alarm for years. Currently the Executive Director of Western States Center, he has tracked and responded to bigoted violence across the country for over three decades. In his seminal article, "Skin in the Game: How Antisemitism Animates White Nationalism," Ward emphasizes that to understand the threat posed by the white nationalist movement in the United States today, we must first come to terms with the antisemitic ideology at its core.
Connecting the dots between antisemitism, racism and extremism, Ward is joined by American University History Professor Pamela Nadell, former Homeland Security analyst Daryl Johnson, and former white nationalist Derek Black. In a conversation moderated by Hari Sreenivasan, PBS NewsHour Weekend anchor and contributor to Amanpour & Company, the panelists will bring new insights to a growing problem.
Panelist Bios and Reading List Here
THE TRUTH OF THE MATTER: Grievance, Greed & Conspiracy Theories
A conversation with five thought leaders about racist conspiracy theories that threaten communities across the U.S. and the nation at large. The panelists will also examine the origins and intersections of those abhorrent beliefs, and strategies for opposing hate. With Professor Hasia R. Diner, Channon Hodge, Professor Monica Muñoz Martinez, Dalia Mogahed, Helen Zia, and moderator Brian Tate.
DISRUPTING DECEIT: Exposing & Opposing Disinformation Campaigns
A conversation with five thought leaders about orchestrated attacks on voting, vaccines, the U.S. Census, and democracy. The panelists will also examine the hidden origins, purpose, and intersections of those campaigns, and strategies for opposing deceit. With Maya Berry, Abigail Echo-Hawk (Pawnee), Jean Guerrero, Blima Marcus, Nse Ufot, and moderator Maria Teresa Kumar.
How are cynical claims of stolen elections and global plots to ruin or rule the United States linked to conspiracy theories that white supremacists have advanced throughout history to justify plunder and violence? What ties the deceits woven within colonial conquest, anti-Black racism, antisemitism, Islamophobia, and xenophobia to more recent disinformation campaigns that target diverse communities with lies about voting, civic participation, vaccines, and each other?

A TISSUE OF LIES, the final two Town Halls in our series, will gather thought leaders from across the country to examine how conspiracy theories and disinformation campaigns endanger our communities and the U.S. itself. The panelists will also explore ways to oppose those forces. The focus is on strategies and solidarity, with an understanding of history and eyes toward the future.

Curated by Brian Tate
---
Exploring Hate: Antisemitism, Racism and Extremism, a new public media content initiative from The WNET Group, investigates the roots and rise of hate in America and across the globe. Providing historical programming and examining present-day threats, Exploring Hate seeks to highlight solutions-based responses that promote understanding, healing and civility.

The WNET Group creates inspiring media content and meaningful experiences for diverse audiences nationwide. It is the nonprofit parent company of New York's THIRTEEN – America's flagship PBS station – WLIW21, THIRTEEN PBSKids, WLIW World and Create; Long Island's only NPR station WLIW-FM; and ALL ARTS, the arts and culture media provider. The WNET Group also operates NJ PBS, New Jersey's statewide public television network, and newsroom NJ Spotlight News. Through these channels and streaming platforms, The WNET Group brings arts, culture, education, news, documentary, entertainment and DIY programming to more than five million viewers each month. www.wnet.org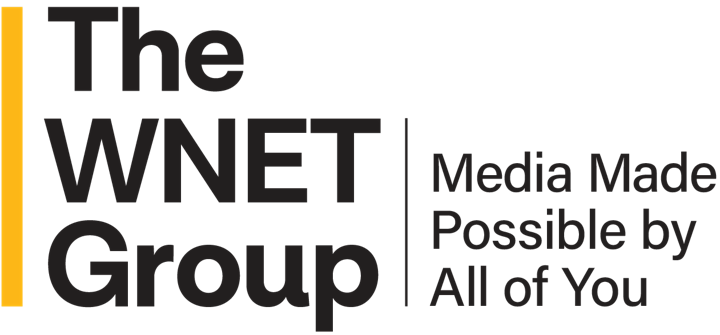 Thank you to our partners: