Sergio Mata'u Rapu has spent the last 15 years shooting and producing documentaries that have aired on History Channel, Travel Channel, National Geographic, and NOVA. Based in Minnesota, a very long way from the remote southeastern Pacific, he's also likely the only native of Rapa Nui (or Easter Island) producing documentaries in an English-speaking country. Sergio's wife and partner, Elena Rapu, is both anthropologist and filmmaker who has spent years working on Rapa Nui focused on archaeology, hospitality, and tourism. The film they've produced together, Eating Up Easter, combines both the personal — framed as a story passed down to their newborn son — and the history of the island to tell the stories of islanders trying to keep step with the rest of the world while maintaining Rapa Nui's own unique identity, asking the next generation, "what will be left for you?" 
Sergio's father, also named Sergio and educated in the U.S., was once governor of the island, while his uncle led a movement for islanders' rights in the 1960s. So the film has a complicated personal story as well as a complex wider view of this misunderstood island that is most famous for the iconic stone statues left behind by Sergio's ancestors. "A lush achievement," wrote David Lipset in Oceania Journal, "[Eating Up Easter] ranks among the most effective and affective movies of its kind that I have seen in the past in several years."
Sergio and Elena talked to us about the challenges in making their film, how it can impact the world and provide a glimmer of hope, and they provide us an update on the people featured in the film — including how they are faring in the age of COVID.
---
What led you to want to make Eating Up Easter? 
There are a lot of misconceptions about Rapa Nui, most of them have to do with the media focusing on the tragic history of my community's past. Most people don't know that the descendants of the ancient statue carvers are still alive. It is common for tourists to arrive without a clear understanding of where they are going, and often they demand services or products that are difficult to find on the island, which causes a lot of tension and stress for the Rapanui people. Thus, we set out to make this a film that would give the Western audience a clearer picture of what life is like on Rapa Nui today.
Also, we wanted to highlight the innovative people on Rapa Nui and the actions that are being taken to resolve our own issues around globalization — in that way, we wanted to rebrand the island so as not to be a "cautionary tale" as often depicted, but more of a glimmer of hope for the future.
Who do you hope your film impacts the most, even or especially in this current period of COVID we're all in? 
We hope travelers and those who work and benefit from the travel industry are most impacted as this industry not only greatly affects so many communities around the world, but is now at a place where it can reinvent itself due to the global pandemic.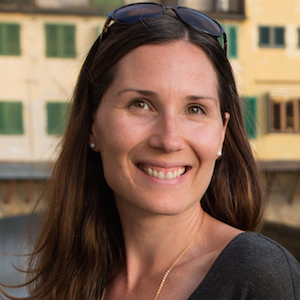 Secondly, we hope island and indigenous communities can gain insight and hope as they resolve their own very similar issues around environmental degradation and cultural survival.
Finally, we hope that the film can encourage individuals, regardless of their ethnicity or geographical location, to reduce the waste they produce in their own homes and businesses.
How did you handle the logistics of making this film since your home base is in Minnesota? And what other challenges did you face?
We shot with our different characters over the course of 4 years on Rapa Nui. Aside from the cost of traveling there each time from our home base in Minnesota, we also had to consider what equipment and personnel to use as there is no real production industry on the island. If our camera went down during the shoot, we would need to have a backup plan… so that was always a stressor.
The most difficult part of building the story in the edit was making it palpable to a Western audience who may know very little or nothing about Rapa Nui. During numerous rough-cut screenings, our test audiences would want to know more about the history to give them subtext to the present-day issues. We had to find a balance between how much history was necessary without turning the focus completely to the past.
How was it to gain access and the trust of the people you featured in Eating Up Easter?
There are many documentary crews that come to Rapa Nui trying to get a sound bite, but few of them ever have a native Rapanui behind the camera. The fact that I was a local boy trying to tell our story broke down a bunch of barriers before we even hit record. The more time we spent with our characters the more they let us into their lives.
Was there any bit you loved in your film but just couldn't make the final cut?
Early on we had a storyline that followed a Chilean farmer who had installed himself in Rapa Nui and was successfully producing beautiful tomato and lettuce plants. He worked really hard to provide the town with healthy local alternatives to the high-priced produce that was flown in from Chile. But since he was not native, the law did not permit him to own land, only rent it. In the end, we had to cut the story as we felt we had too many characters, although we still hope to produce a short film with the extra material.
Is there one particular moment that sticks with you the most deeply?
Towards the middle of the film, after Mama Piru calls the town to clean up the coastline, there is a short bit of narration which is our favorite in the film.  In this section, Sergio explains to our son where he is from and the deep connections that we both have to the land. This ending line expresses our heartfelt wish for our sons to have a strong connection to the island no matter where they live. That wish still rings true today.
How is the Toki Music school doing these days?
As you can imagine, running a non-profit that provides free music classes in the middle of the Pacific is difficult. The organization is still alive and well, but due to difficulties in fundraising as well as the effects of COVID-19 in Chile, they have had to temporarily suspend their contracts with some teachers. Although classes have diminished, the organization has continued to adapt in order to provide for the needs of the island. Several years ago, they started turning the land around the school into agricultural fields.
Today, they are supplying a huge amount of produce to the community free of charge to reduce the demand for imported goods from the mainland and promote self-subsistence on Rapa Nui. Toki hopes to bring back the music classes when it is safe to do so. For the time being, they have encouraged students who can afford it to hire the teachers for private distance learning opportunities.
And do you have any updates on the people featured in your film that you can share?
Mahani and Enrique are safe and healthy. They continue to promote environmental awareness and cultural preservation through their work. They have a young daughter who was born during the making of the film which also keeps them busy.
My father, Sergio Rapu Haoa is also doing well. In 2017 he was awarded an honorary doctorate from SUNY Binghamton for the archeological work he has done on the island. Prior to COVID-19, he was in the process of installing the first dialysis center in the mall that he built to satisfy a huge medical need on the island. He still hopes to complete this once it's safe to do so.
In September 2018, we learned that Mama Piru, one of the main characters in our film, passed away from cancer. She left a huge hole in our community which we are still trying to learn how to fill. It has been a joy to tour the film in her honor and see how she continues to engage and inspire people through the screen.
What are your three favorite/most influential documentaries or feature films?
Great films are coming out so often, so it's hard to pick. But when it comes to films by Pacific Islanders there are a few that always resonate. Ciara Lacey's Out of State is an incredibly emotional film by a wonderful filmmaker. Both Hepi Mita's film MERATA: How Mum Decolonized the Screen and Vea Mafile'o's My Father's Kingdom spoke a lot to us around the difficulties of being parents in Pacific Island communities. 
What film/project(s) are you working on next?
We are currently in development on a couple of new projects including one on environmental degradation in the Great Lakes, food security in Hawaii, and a look at the impact and aftermath COVID will have on Rapa Nui.