A Letter Home VR Film
"A Letter Home" is a narrative 360° video that takes place in the Mansion House Hospital, the main location for Mercy Street.
Produced by: Vartisans/PBS
Instructions:
For Use on Desktop: Navigate with arrow keys or mouse. Full screen mode available.
For Use on Mobile: Download the Littlstar app for your iPhone or Android device. For the best immersive experience, use a VR headset.
Explore More Mercy Street
Spin around these 360° degree images and get a behind-the-scenes look at key scenes.
Take a glimpse into real locations used for the filming of the show.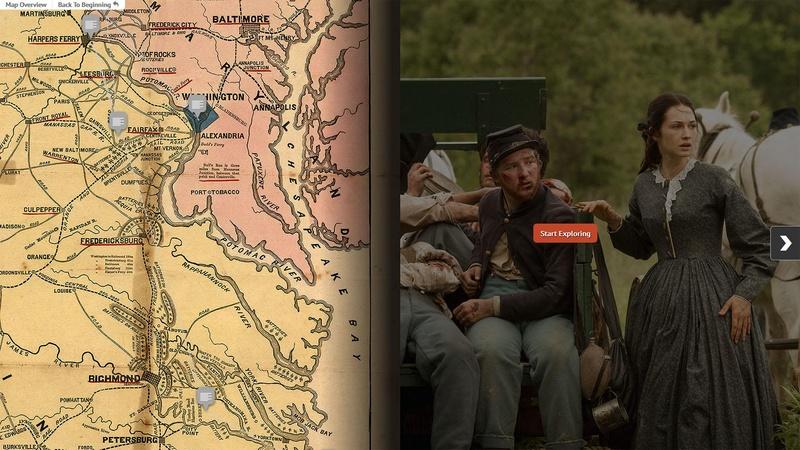 This interactive maps the real timeline of the Civil War as Season 2 unfolds.
Meet the characters of Mercy Street and learn all about the actors who portray them.