About Roy Underhill, Host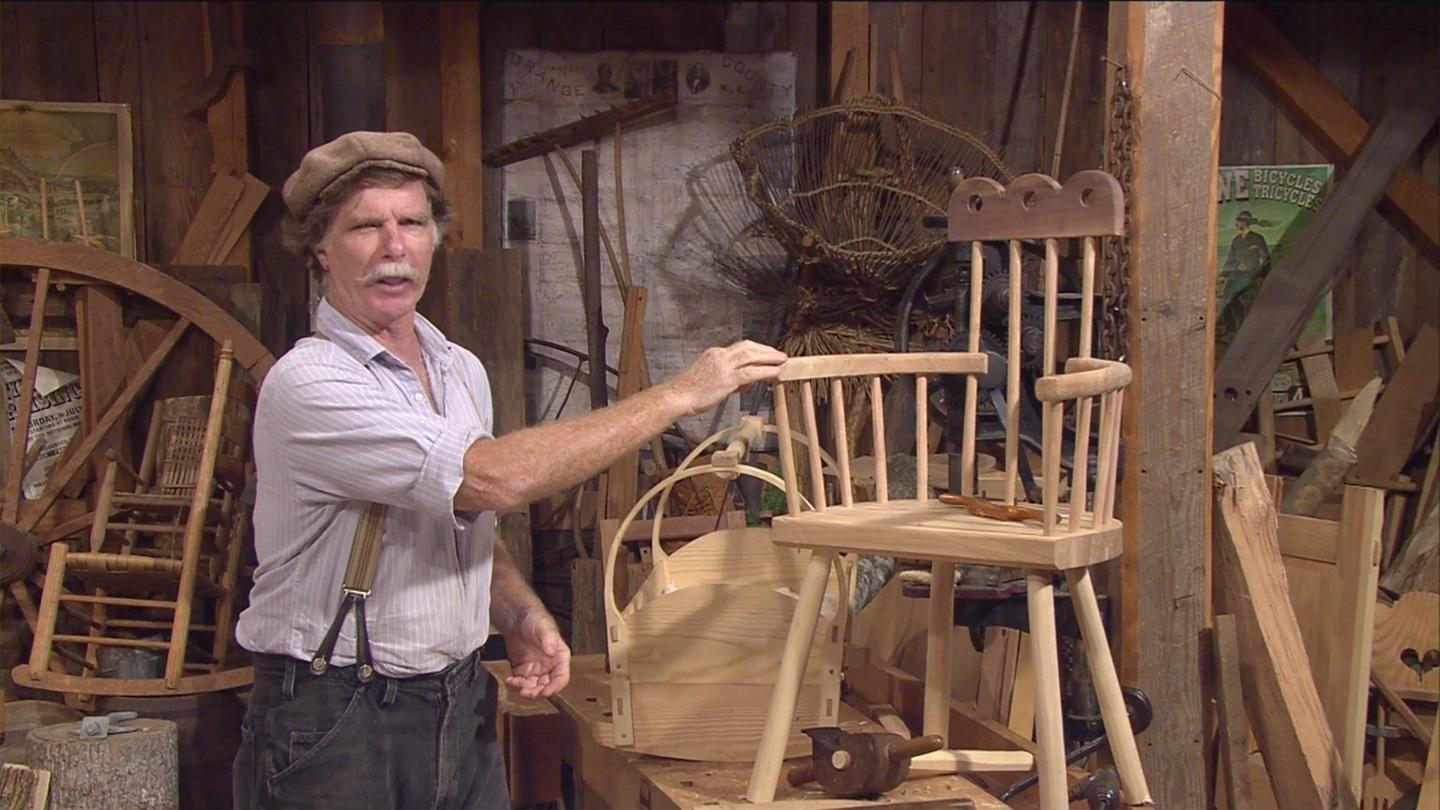 "We are creators and teachers. The confidence of humankind is based not on superior strength or speed but on our abilities to shape the materials of our environment and to communicate our experiences. With each swing of the axe, each joining of the wood, you build and preserve within you the living memory of this timeless trade. The satisfaction you gain is well deserved."
If not a household name, Roy Underhill is a homemade one.
In addition to producing and hosting his popular weekly series about traditional woodworking, The Woodwright's Shop, on PBS for more than 37 years, Roy has also authored several books, including six wonderful woodworking guidebooks for UNC Press, along with a non-fiction best-practices guide for successful public speaking/performance and his 2014 debut novel Calvin Cobb: Radio Woodworker!
As an in-demand personality, Roy has been featured on NPR's Wait Wait...
Don't Tell Me!, served as a traditional woodcraft consultant for a number of Hollywood productions—including 2005's The New World (starring Colin Farrell as Captain John Smith) and started his successful The Woodwright's School in the pleasant town of Pittsboro, NC.
For more about Roy and his auspicious beginnings, please enjoy the following excerpt from A. J. Hamler's Woodshop News piece.
Being interested in old tools is something that began when Underhill was growing up in Washington, D.C., where an older sister worked at the Smithsonian Institution. "At the time, I thought that was what adults did for a living," he said of her involvement with American artifacts. "Only later did I discover that there was not a lot of call for broadax skills." After graduating from the University of North Carolina at Chapel Hill, Underhill and his wife moved to the Southwest in the early 1970s to pursue a career in theater. When that didn't work out, a subsequent move led to a rekindling of his interest in traditional tools and woodworking.
"My wife and I were living in the mountains of northern New Mexico, nearly 17 miles from the nearest electrical line," he said. "If you wanted to do something up there, you did it with whatever you brought with you." Underhill said the forced independence of living in a remote area of the mountains and doing "the homesteading thing," in addition to the environmental issues of appropriate technology, firmly established his love for the highly efficient tools of the past.
Underhill returned East a few years later to further develop his woodworking knowledge, and studied colonial American technology at Duke University in Durham, N.C. While he dabbled in both woodworking and blacksmithing following graduation, it was the birth of his first daughter that prompted Underhill to look for permanent work.
Drawing on his theater background, Underhill put together a proposal for a woodworking show and took it to the University of North Carolina Center for Public Television. He was rejected, but a second try in 1978 led to the taping of the first 13 episodes of The Woodwright's Shop. Initially airing only on PBS stations in North Carolina beginning in 1979, the show went national two years later.
At about the same time his television show was catching on, Underhill moved to Williamsburg, VA., to accept the position of master housewright at Colonial Williamsburg, where he also served as director of interpretive development.
(Used with permission of A.J. Hamler and Woodshop News.)