Jeffrey Lieberman - Jeffrey A. Lieberman, M.D., is Chair of Columbia University College of Physicians and Surgeons, the largest and leading Department of Psychiatry in the U.S.; the Director of the New York State Psychiatric Institute, a research institute on brain disorders; and Psychiatrist-in-Chief of the New York Presbyterian Hospital-Columbia University Medical Center.
Over his nearly four-decade career, Dr. Lieberman has cared for thousands of patients with serious mental illness, and published more than 700 academic articles and 16 books, including the textbook Psychiatry (John Wiley & Sons Ltd); Comprehensive Care of Schizophrenia (Oxford University Press); and the critically acclaimed Shrinks: The Untold Story of Psychiatry (Little Brown, 2015).
His research in neurobiology, pharmacology and the treatment of schizophrenia and other psychotic disorders has been recognized by the National Academy of Sciences Institute of Medicine; Fellowship in the American Association for the Advancement of Science (AAAS); and the National Alliance of the Mentally Ill (NAMI)'s Exemplary Psychiatrist and Scientific Research Awards. Dr. Lieberman also served as President of the American Psychiatric Association in 2013 and 2014. More recently, Dr. Lieberman's work has extended into public policy and advocacy for enhancing awareness of mental illness and improving mental health care, as well as reducing the stigma associated with mental illness.
To learn more about Dr. Lieberman visit his website.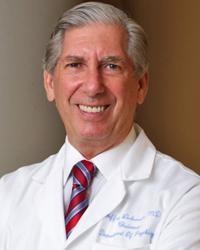 FEATURED EXPERTS FROM THE FILMS
---
Ronald Bayer - is a Professor at the Center for the History and Ethics of Public Health in the Department of Sociomedical Sciences at the Columbia University Mailman School of Public Health. He has authored and edited numerous books including Homosexuality and American Psychiatry: The Politics of Diagnosis (1981) and Private Acts, Social Consequences: AIDS and the Politics of Public Health (1989).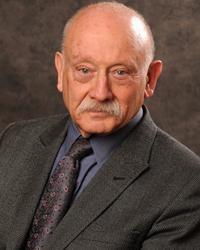 ---
Sabina Berretta - is Director of the Harvard Brain Tissue Resource Center - a centralized resource for the collection and distribution of human brain specimens for brain research. She is also Director of the Translational Neuroscience Laboratory at McLean Hospital and Associate Professor of Psychiatry at Harvard Medical School. As a researcher, her investigations are focused on the pathophysiology of major psychoses.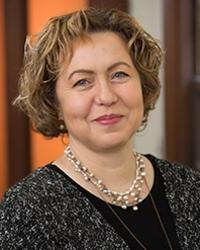 ---
Susannah Cahalan – is a journalist and author. In her NY Times best-selling memoir Brain on Fire (also made into a feature film), she chronicles her own struggles after being misdiagnosed with a serious mental illness. Her second book, The Great Pretender is a look at the history of psychiatry through the lens of one of its most daring and mysterious experiments.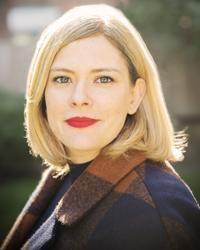 ---
Angela Coombs - is Assistant Professor in Clinical Psychiatry at Columbia University Medical Center and the New York State Psychiatric Institute. She serves as the team psychiatrist at ONTrackNY - Washington Heights Community Service Clinic, serving young people experiencing their first episode of psychosis. In addition to her clinical work in the public sector, she also works in Columbia's Psychiatric Emergency Room and has a private practice in Upper Manhattan.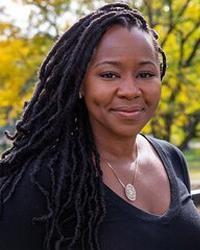 ---
Tom Dart - is Sheriff of Cook County, Illinois. At Cook County Jail - the nation's largest single-site jail, housing about 6000 inmates a day - Sheriff Dart has implemented a mental health program adopted as a template by others around the country. He is outspoken about the need to change policies he believes have transformed prisons and jails into America's largest de facto mental health facilities.
---
Ralph Didlake - leads the Asylum Hill Research Consortium, a group of scholars from various disciplines, formed to study, oversee possible exhumations, and respectfully memorialize the lives of those buried on the grounds of the Mississippi State Asylum, now home to the University of Mississippi Medical Center in Jackson. He is also a professor of surgery and director of UMMC's Center for Bioethics and Medical Humanities.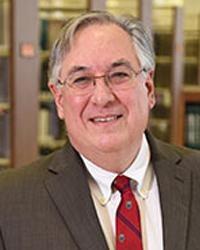 ---
Martijn Figee - is Associate professor of Psychiatry, Neurosurgery, Neurology and Neuroscience at Mount Sinai and Director of the Mount Sinai Interventional Psychiatry Program, focusing on the psychiatric application and study of neuromodulation, including Deep Brain Stimulation (DBS). His research focuses on the role of reward and mood circuits in neuropsychiatric disorders, such as obsessive-compulsive disorder (OCD), depression and Parkinson's disease.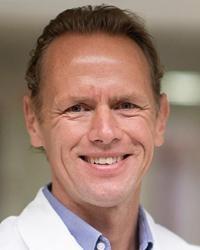 ---
Allen Frances - is Professor Emeritus and former Chair of the Department of Psychiatry and Behavioral Science at Duke University School of Medicine. Dr. Frances was the chairman of the DSM-IV Task Force and a member of the leadership group for DSM-III and DSM-III-R. He is the author of Saving Normal (2013) and the reference work Essentials of Psychiatric Diagnosis (2013).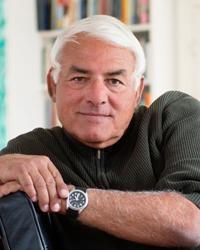 ---
Mathew Gambino - is a psychiatrist and historian with an interest in the care of seriously mentally ill men and women in the community. He has published on such topics as psychiatric racism in the Jim Crow era, the ethical dilemmas of malarial fever therapy for neurosyphilis, and asylum culture in mid-twentieth century America.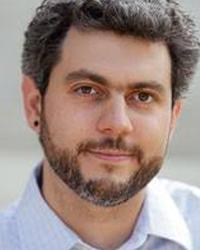 ---
Sidney Hankerson - is Assistant Professor of Psychiatry at Columbia University Irving Medical Center, Co-Director of the Columbia University Wellness Center, and Research Scientist at the New York State Psychiatric Institute. His research focuses on reducing racial/ethnic disparities in mental health treatment. Dr. Hankerson is also a practicing psychiatrist in Harlem, New York.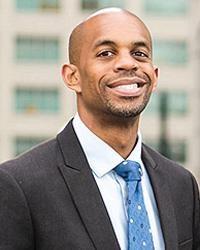 ---
Anne Harrington - is the Franklin L Ford Professor of the History of Science at Harvard University, where she is also Director of Undergraduate Studies. In addition, she serves as the Faculty Dean of one of Harvard's residential communities, Pforzheimer House. She is the author of four books that range across the history of the brain and mind sciences, including Reenchanted Science (1999), The Cure Within (2008), and most recently, Mind Fixers: Psychiatry's Troubled Search for the Biology of Mental Illness (2019).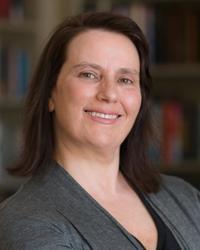 ---
Lawrence Hartmann - is a former Clinical Professor of Psychiatry at Harvard Medical School and a past President of the American Psychiatric Association. He played an important role in the 1973 decision to remove homosexuality from The Diagnostic and Statistical Manual of Mental Disorders.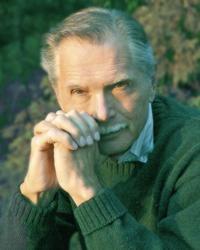 ---
Marcus Higi - is a Primary Care Physician. He has served as an Emergency and Family Medicine Physician in small clinics and hospitals in the Four Corners area of the Southwest and the Dakotas. He currently practices in Albuquerque, NM.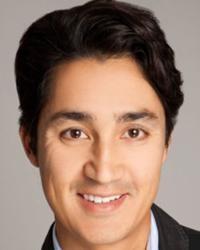 ---
Robert Kirkbride - is Dean of Parsons' School of Constructed Environments and Professor of Architecture and Product Design. He is also a founding Trustee for PreservationWorks, a non-profit organization for the adaptive reuse of Kirkbride Plan Psychiatric Hospitals. Robert is a distant relative of 19th-century psychiatrist Thomas Story Kirkbride, pioneer of the Kirkbride Plan - a standardized plan for buildings designed to improve care for the mentally ill.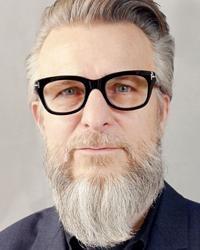 ---
Brian Kopell - is Professor of Neurosurgery, Neurology, Psychiatry, and Neuroscience and Director of the Center for Neuromodulation at Mount Sinai. He has pioneered the use of intraoperative imaging during Deep Brain Stimulation (DBS) cases and has performed over 1000 DBS procedures.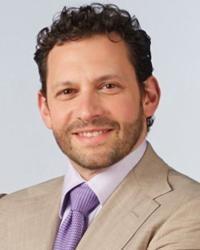 ---
George Makari - is Director of the DeWitt Wallace Institute of Psychiatry: History, Policy, and the Arts; Professor of Psychiatry at Weill Medical College of Cornell University; Adjunct Professor at Rockefeller University and the Columbia University Center for Psychoanalytic Training and Research. He is the author of several books including Revolution in Mind: The Creation of Psychoanalysis (2008), Soul Machine: The Invention of the Modern Mind (2015), and the forthcoming Of Fear and Strangers: A History of Xenophobia.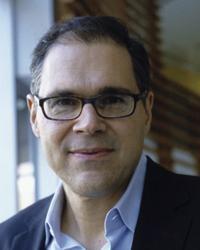 ---
Ahmed Ragab - is Visiting Professor of Science and Technology Studies at Williams College, and the founding director of the Center for Black, Brown and Queer Studies. He is the author of The Medieval Islamic Hospital: Medicine, Religion and Charity (2015), Piety and Patienthood in Medieval Islam (2018), and Medicine and Religion in the Life of an Ottoman Sheikh (2019).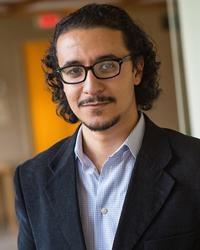 ---
Andrew Scull - is Distinguished Professor of Sociology and Science Studies at the University of California, San Diego. He has published more than 100 articles in leading journals and written numerous books on the history of psychiatry including the critically acclaimed Madness in Civilization: A Cultural History of Insanity, from the Bible to Freud, from the Madhouse to Modern Medicine (2015) which was named one of Kirkus Reviews' Best Nonfiction Books of the year in History. He is the recipient of the Roy Porter Medal for lifetime contributions to the history of medicine.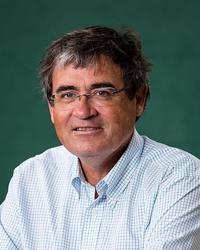 ---
Stephen Seiner - is an Associate Professor of Psychiatry at Harvard Medical School and McLean Hospital. He is the Medical Director of McLean's Psychiatric Neurotherapeutics Program, which includes electroconvulsive therapy, transcranial magnetic stimulation and ketamine infusions. McLean's ECT service performs over 10,000 treatments a year, making it one of the largest ECT centers in the country.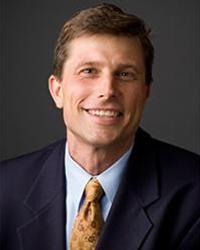 ---
Angela Smith - is a clinical psychologist with more than a decade of experience researching and treating anxiety-based disorders. Dr. Smith worked as a staff psychologist at the McLean OCD Institute Houston (formerly, Houston OCD Program) before founding Anxiety Specialists of Houston.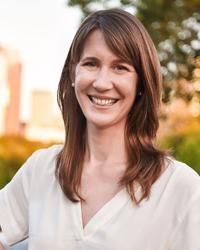 ---
Andrea Tone - is Professor of History with joint appointments in the Department of Social Studies of Medicine and the Department of History at McGill University. She holds the Canada Research Chair in the Social History of Medicine. She is the author of several books including, The Age of Anxiety: A History of America's Turbulent Affair with Tranquilizers (2009), Medicating Modern America: Prescription Drugs in History (2007), and Devices and Desires: A History of Contraceptives in America (2001).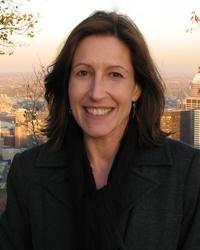 ---
Kay Tye - is a Professor in the Systems Neurobiology Laboratory and holds the Wylie Vale Chair at the Salk Institute for Biological Studies. She seeks to understand the neural-circuit basis of emotion that leads to motivated behaviors such as social interaction, reward-seeking and avoidance. The findings from Tye's lab may help inform treatments for a multitude of neuropsychiatric conditions such as anxiety, depression, addiction and impairments in social behavior.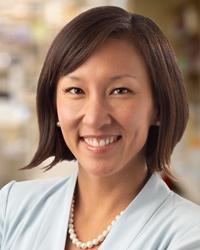 ---
Ashwin Vasan - is President & CEO of Fountain House, a 73-year-old mental health non-profit based in NYC, with affiliate sites throughout the five NYC boroughs and beyond. Fountain House's integrated "clubhouse" model has served as a blueprint for hundreds of similar programs around the globe. Dr Vasan is also an Assistant Professor at Columbia University's Mailman School of Public Health and Vagelos College of Physicians & Surgeons .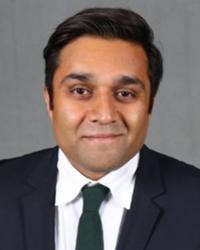 ---
Keith Wailoo - is Professor of History and Public Affairs at Princeton University, and the current President of the American Association for the History of Medicine. His books include Pain: A Political History (2014); How Cancer Crossed the Color Line (2011); The Troubled Dream of Genetic Medicine (2006); Dying in the City of the Blues (2001); Drawing Blood (1997), and the recent Pushing Cool: Big Tobacco, Racial Marketing, and the Untold Story of the Menthol Cigarette (University of Chicago Press, 2021).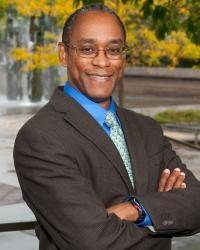 ---
Rachel Yehuda - is Professor of Psychiatry and Neuroscience at Mount Sinai. She is Director of the Center for Psychedelic Psychotherapy and Trauma Research and Director of the Traumatic Stress Studies Division at the Mount Sinai School of Medicine. She has authored more than 450 published papers, chapters, and books in the field of traumatic stress and the neurobiology of PTSD and was elected to the National Academy of Medicine for her seminal contributions to understanding the psychological and biological impact of traumatic stress.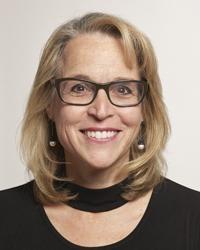 ---
Molly Zuckerman - is a Biological Anthropologist and Associate Professor of Anthropology at Mississippi State University. She is a member of the Asylum Hill Research Consortium, a group of scholars from various disciplines, formed to study, oversee possible exhumations, and respectfully memorialize the lives of those buried on the grounds of the Mississippi State Asylum, now home to the University of Mississippi Medical Center in Jackson.