FOR YOUR CONSIDERATION
Danny Elfman's Music from the Films of Tim Burton
Originally aired Friday, October 30 at 9 PM
Composer Danny Elfman, Tim Burton's prolific musical collaborator, descends on Lincoln Center with an 88-piece orchestra and a colorful assortment of fans and fanatics, climaxing in performances of Elfman's most beloved Burton scores from films like Batman, Beetlejuice, Alice in Wonderland, and Edward Scissorhands.
Kern & Hammerstein's Show Boat
Originally aired Friday, October 16 at 9 PM
This lyrical masterpiece changed the face of American theater. With an all-star cast led by Vanessa Williams, Julian Ovenden, Lauren Worsham, Norm Lewis, Jane Alexander and Fred Willard, the New York Philharmonic's production highlights the lush musical score at the center of this epic entertainment.
Sinatra: Voice for a Century
Originally aired Friday, December 18 at 9 PM
Frank Sinatra immortalized the Great American Songbook with his sultry voice, impeccable phrasing and everyman appeal. The New York Philharmonic celebrates his musical legacy in an all-star concert hosted by Seth MacFarlane, with performances by Christina Aguilera, Chris Botti, Fantasia, Sutton Foster, Kyle Dean Massey, Bernadette Peters, Billy Porter, and Sting.
Act One
Originally aired Friday, November 13 at 9 PM
Few have captured the magic of the theater better than Moss Hart, a poor kid from the Bronx who went on to become a lion of Broadway. James Lapine's moving adaptation, starring Tony Shalhoub, Andrea Martin and Santino Fontana, pulls out all the stops, creates a world as vivid and transformative as the stage itself.
Learn more about these performances in the Program Notes.
MOST RECENT
From Bocelli to Barton: The Richard Tucker Opera Gala
Friday, February 5 at 9 PM (check local listings)
A perennial highlight of the opera season returns to PBS with a star-studded galaxy of great voices. This year, Renée Fleming and 2015 Richard Tucker Award winner Jamie Barton are joined by Andrea Bocelli, Angela Gheorghiu, Lawrence Brownlee, Christine Goerke, Isabel Leonard and Piotr Beczala, along with the fresh new face of Nadine Sierra.
Learn more about this performance in the Program Notes.
2015 SEASON
New York Philharmonic New Year's Eve: La Vie Parisienne
Thursday, December 31 at 9 PM (check local listings)
Join us for a perennial PBS holiday tradition when the New York Philharmonic rings in the New Year with a moving celebration of charm and romance of Paris, featuring the great opera star Susan Graham singing frothy French favorites, and actor Nathan Lane lending his signature style to all-new narration for Saint-Saens' "Carnival of the Animals."
Learn more about this performance in the Program Notes.
The New York Philharmonic Opening Gala
with Lang Lang
Thursday, September 24 at 8 PM (9 PM in New York) (check local listings)
Celebrated pianist Lang Lang returns to Lincoln Center for a performance of Edvard Grieg's bracing Piano Concerto, and maestro Alan Gilbert leads the New York Philharmonic in a performance of Beethoven's Seventh Symphony, on a special night marking not only the opening of the Philharmonic's 2015-16 season but the dedication of the newly christened David Geffen Hall.
Learn more about this performance in the Program Notes.
Norm Lewis: Who Am I?
Friday, April 10 at 9 PM (check local listings)

Star of "Porgy and Bess," "Les Miserables" and most recently "The Phantom of the Opera," Norm Lewis is a performer of breathtaking range and power. The many facets of his artistry shine forth in this concert special, which charts a musical course from gospel to Marvin Gaye.
Learn more about this performance in the Program Notes.
Billy Porter: Broadway & Soul
Friday, April 3 at 9 PM (check local listings)
Ebullient triple-threat and Tony and Drama Desk Award winner Billy Porter is a New York City theater success story. Here the versatile and altogether irresistible Kinky Boots star appears where his talents shine brightest—center stage, performing a heartfelt selection of songs, including his own, drawing on a wide spectrum of styles and emotions.
Learn more about this performance in the Program Notes.
WATCH COMPLETE EPISODES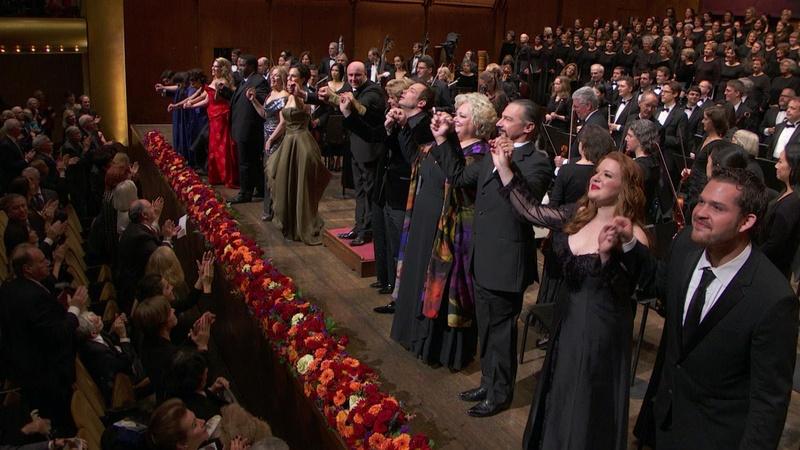 Live From Lincoln Center
Renee Fleming, Joyce DiDonato and opera's finest honor the legendary American tenor.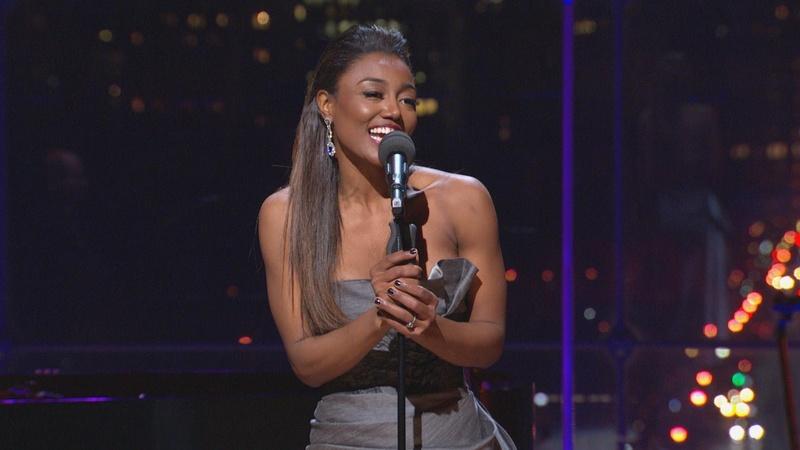 Live From Lincoln Center
The 2013 Tony Award winner tells her story in songs ranging from Sondheim to "Sister Act."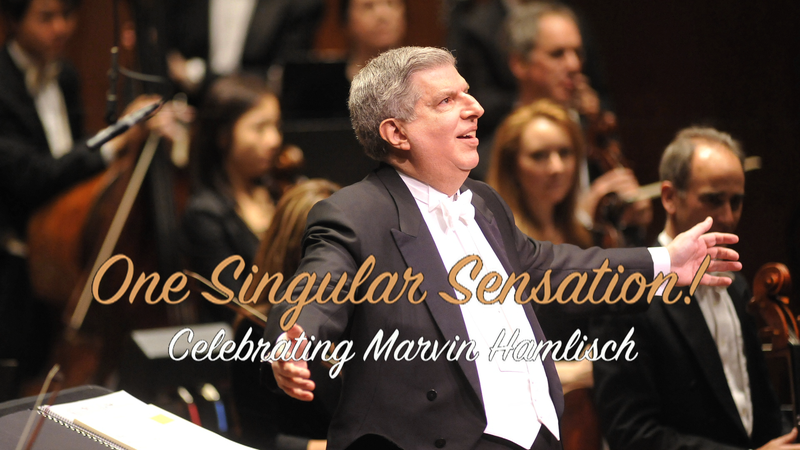 Live From Lincoln Center
New York Philharmonic and stars from Broadway and television celebrate Marvin Hamlisch.
For more episodes of Live From Lincoln Center available online, visit our Video Gallery.