NEXT UP - PBS ARTS FALL FESTIVAL
"The Nance" Starring Nathan Lane
Friday, October 10 at 9 pm (check local listings)

Nathan Lane gives the performance of a lifetime as Chauncey Miles, a comedian of the 1930s who plays gay men for laughs – at least on stage. With a touching love story at its core, Douglas Carter Beane's Tony Award-nominated play is also a fond and funny tribute to the golden age of burlesque.
Learn more about this performance on the Program Notes page.

COMING IN DECEMBER
Curtain Up: The School of American Ballet Workshop
Friday, December 12, 2014 at 9 PM (check local listings)
Meet the ballet stars of tomorrow at the School of American Ballet's prestigious 50th Annual Workshop, performing in four of George Balanchine's most celebrated works.
New York Philharmonic New Year's Eve: A Gershwin Celebration
with Dianne Reeves and Norm Lewis
Live on New Year's Eve - Wednesday, December 31 at 8 PM (check local listings)
Ring in the New Year with style and swagger, as jazz great Dianne Reeves and Broadway leading man Norm Lewis join the New York Philharmonic for a lush orchestral bounty of Gershwin classics, including his Cuban Overture, Catfish Row, and his own suite of music from Porgy and Bess.
MOST RECENT - PBS ARTS FALL FESTIVAL
Sweeney Todd: The Demon Barber of Fleet Street
In Concert with The New York Philharmonic - Friday, September 26, 2014
(check local listings)

Murder, mayhem, and the ultimate revenge... Stephen Sondheim's musical masterpiece returns to life in a bold new performance by The New York Philharmonic, starring Bryn Terfel and Emma Thompson.
Tickets for live performances at Lincoln Center are available. If you're planning a trip to New York City, find out when they're taking place at Lincoln Center for the Performing Arts.
Look for other concerts from artists like Rosanne Cash, John Luther Adams, Emmylou Harris, Cassandra Wilson and more at Watch Lincoln Center.

Jason Isbell: Moving Forward - Friday, April 11
Originally aired Friday, April 11 at 9 pm

Hailing from music mecca Muscle Shoals, Alabama, Jason Isbell is creating a sound that expands on his roots and cuts close to the bone. Watch him rock the house here at Lincoln Center.
James Naughton: The Songs of Randy Newman
Originally aired Friday, April 4 at 9 pm

James Naughton has played his fair share of scoundrels, lotharios and would-be legends. Tonight, he takes on the work of Randy Newman, who specializes in just those sorts of characters. Naughton serves up all of Newman's sardonic wit, but don't be surprised if this two-time Tony Award winner also gets you rooting for these characters in spite of yourself.
Read more about this performance in the Program Notes.
Patina Miller In Concert
Originally aired Friday, March 28 at 9 pm

She's a fresh new face who also happens to be at the top of her game. Tony Award winner Patina Miller tells how she got from Pageland, South Carolina, to a starring role on Broadway, told in songs ranging from Sondheim to Sister Act.

Read more about this performance in the Program Notes.
WATCH COMPLETE EPISODES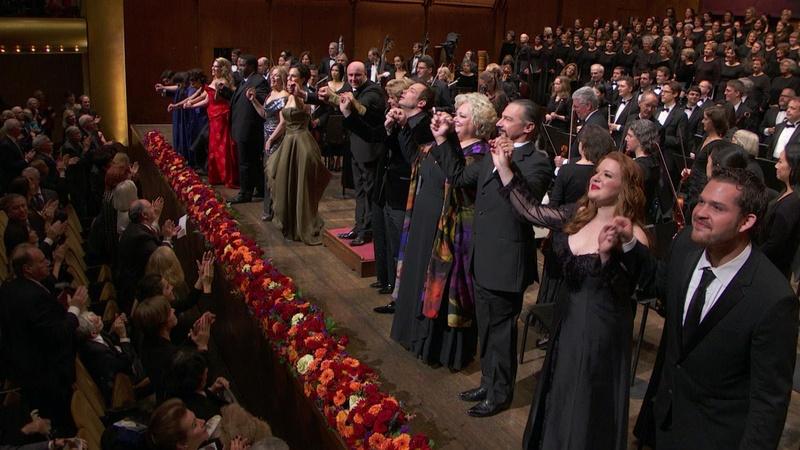 Live From Lincoln Center
Renee Fleming, Joyce DiDonato and opera's finest honor the legendary American tenor.
Live From Lincoln Center
Kristin Chenoweth puts her unique spin on great moments for women in Broadway musicals.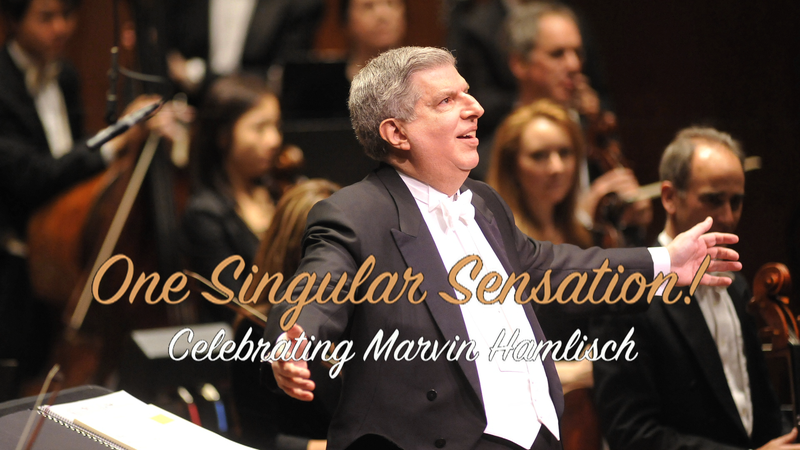 Live From Lincoln Center
New York Philharmonic and stars from Broadway and television celebrate Marvin Hamlisch.
For more episodes of Live From Lincoln Center available online, visit ourVideo Gallery.