Full Episode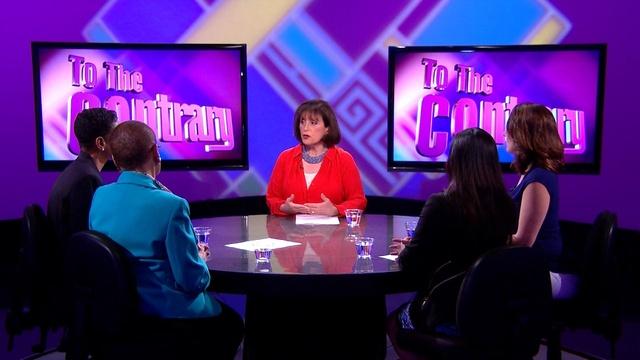 Presidential politics, feminist Obama, and the changing culture of the term "dad"
Webisode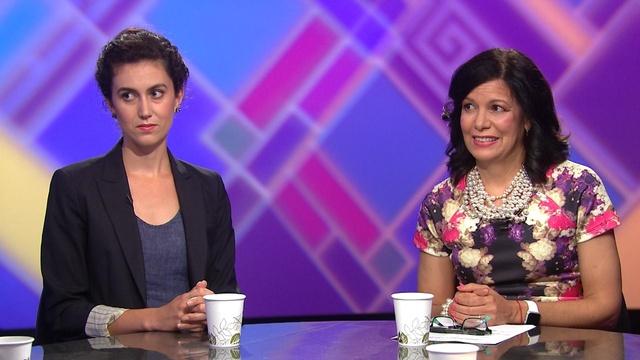 Latina voters are more motivated to vote than in the past, and it could be for Hillary
Blog
June 24, 2016
This week on To The Contrary with Bonnie Erbe, our panelists discuss the House Democrats sit-in over gun control, and what Donald Trump's candidacy means for a nation divided about immigration.
On the panel this week joining host Bonnie Erbe is The Daily Signal's Genevieve Wood, Progressive Commentator Patricia Sosa, Former EEOC Chair Cari Dominguez, The Nation's Zoe Carpenter, and the Center for Immigration Studies' Jessica Vaughan.

Click read more to see what they had to say!
Read More »
June 22, 2016
Summer To The Contrary intern Rio Lacanlale attended the 2016 annual Alice Award luncheon at Belmont-Paul Women's Equality National Monument. There to celebrate the award recipients who are both women senators, Rio left with some unsettling thoughts: Why aren't more women in Congress?
Read More »
Support for pbs.org provided by:
Quiz
This week's topics
Answer questions correctly and we'll send you To The Contrary memorabilia!
Take the Latest Quiz »
The Host
To The Contrary Host: Bonnie Erbé
Bonnie Erbé is a nonpartisan, award-winning American journalist and television host based in the Washington, D.C. area who has ...
More »
Tweets by @ToTheContrary