BROADCAST SERIES: FUTURE OF WORK
Since early 2020, the world has been rocked by triple crises: the global pandemic, the ensuing economic disruptions, and the fore fronting of long existing racial inequities. U.S. unemployment was at a rate not seen for more than a century. A majority of Americans now report economic distress and concern about the future for themselves and their families. The usual ladders to security - education, hard work, life-long employment - appear to have broken down.
These realities are not distributed equally; many high-earning white-collar workers stay employed virtually. Frontline and service workers, disproportionally people of color and recent immigrants, have been hit hardest by Covid-19 and the ensuing economic hardships.
Is the U.S. about to enter a future of entrenched haves and have-nots? With education becoming virtual, long-standing debates about the value of post-secondary schooling and training programs are creating more uncertainty about how to prepare for the jobs of tomorrow. How to protect and preserve opportunities for work that sustains families, communities, and the nation–a fundamental aspect of the American Dream?
All of these questions are explored by Future of Work through a series of content presentations: a three-part broadcast series, a six-part digital series, and a 12-part social media series. Outreach collaborations with national organizations dedicated to the topic of work, and with public television stations, as well as a media campaign, will offer ways for Americans to connect with the stories of those experiencing these new realities and share their own views, hopes and concerns.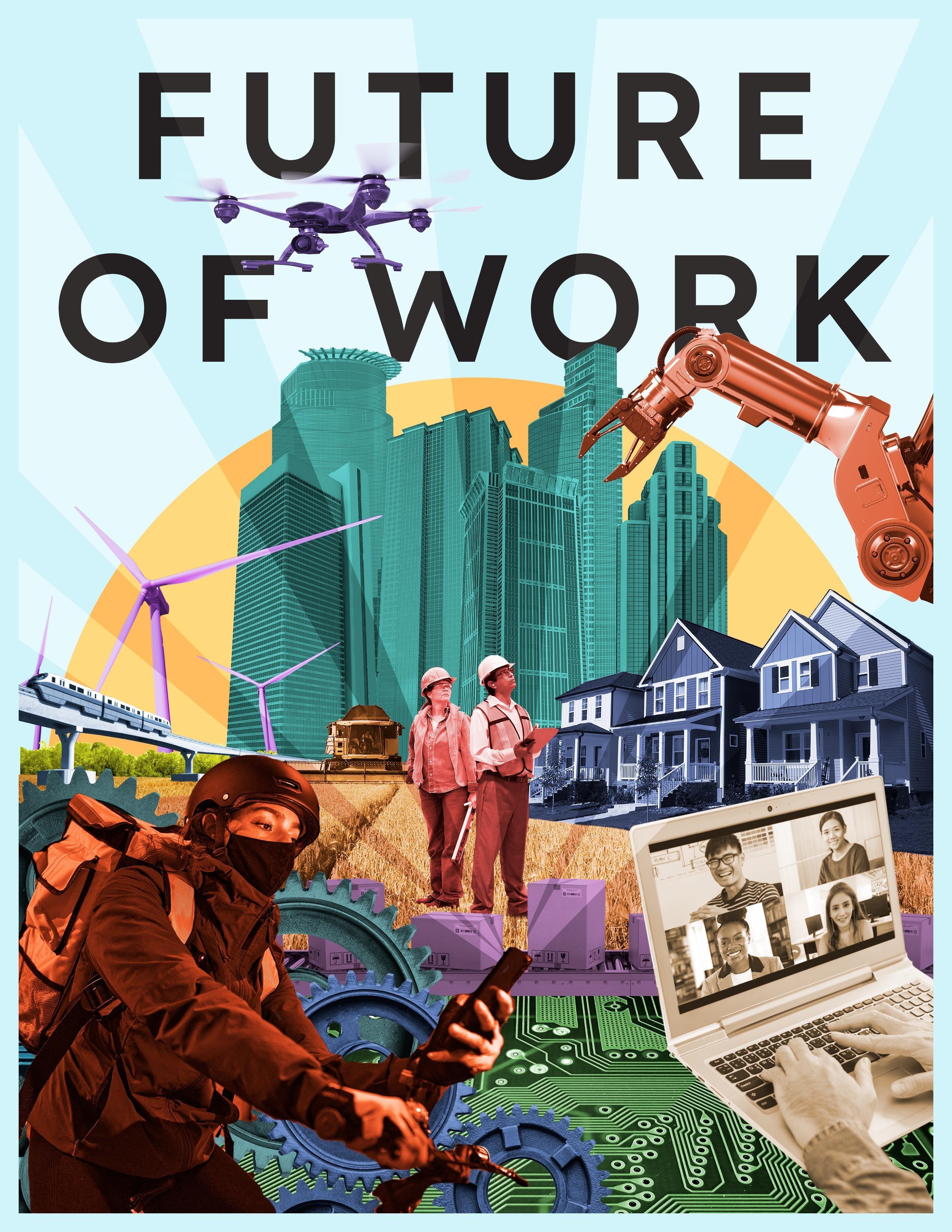 DIGITAL SERIES: FUTURE OF WORK: THE NEXT GENERATION
Future of Work kicked off with the launch of a six-part digital series, Future of Work: The Next Generation. The digital series examines how the current crisis is impacting long-term employment trends for entry-level and early career workers.
Through intimate portraits of six Americans making their way in an ever-changing landscape, each episode focuses on one of the key themes from Future of Work— the gig economy, the rise of the precariat, the digital nomad, working to live, the community worker, and new opportunities — and through generations in a family, illustrating its past and present. The digital series is distributed through PBS Digital Studios' PBS Voices YouTube Channel.
Watch the Series here.