JOIN THE CONVERSATION: WHAT IS THE FUTURE OF WORK THAT YOU'RE HOPING FOR?
"What is the future of work that you're hoping for?" We'd love to hear how your field has been affected by the changing landscape of work, and what you're doing to stay relevant? Do you have a path to security, and how does your future of work differ from the here and now?
Watch a clip: Have you been affected by the shifting landscape of work?
We encourage you to answer through textual commentary, a still image, a short-form video on social media — however you feel most comfortable and on whatever platform you are most comfortable — using the hashtag #FutureOfWorkPBS.
SHARE YOUR PERSPECTIVE ON THE FUTURE OF WORK
In April 2021, 4 million workers in the United States quit their jobs. According to the Labor Department, this was a 20-year high. The rapidly changing work landscape is creating uncertainty for many Americans. Below, featured personalities from Future of Work share how they've been personally impacted. How have you been affected, and what's next for your future of work?
Cargo Bike Solutions Founder Diego Gerena-
Quiñones on the gig economy.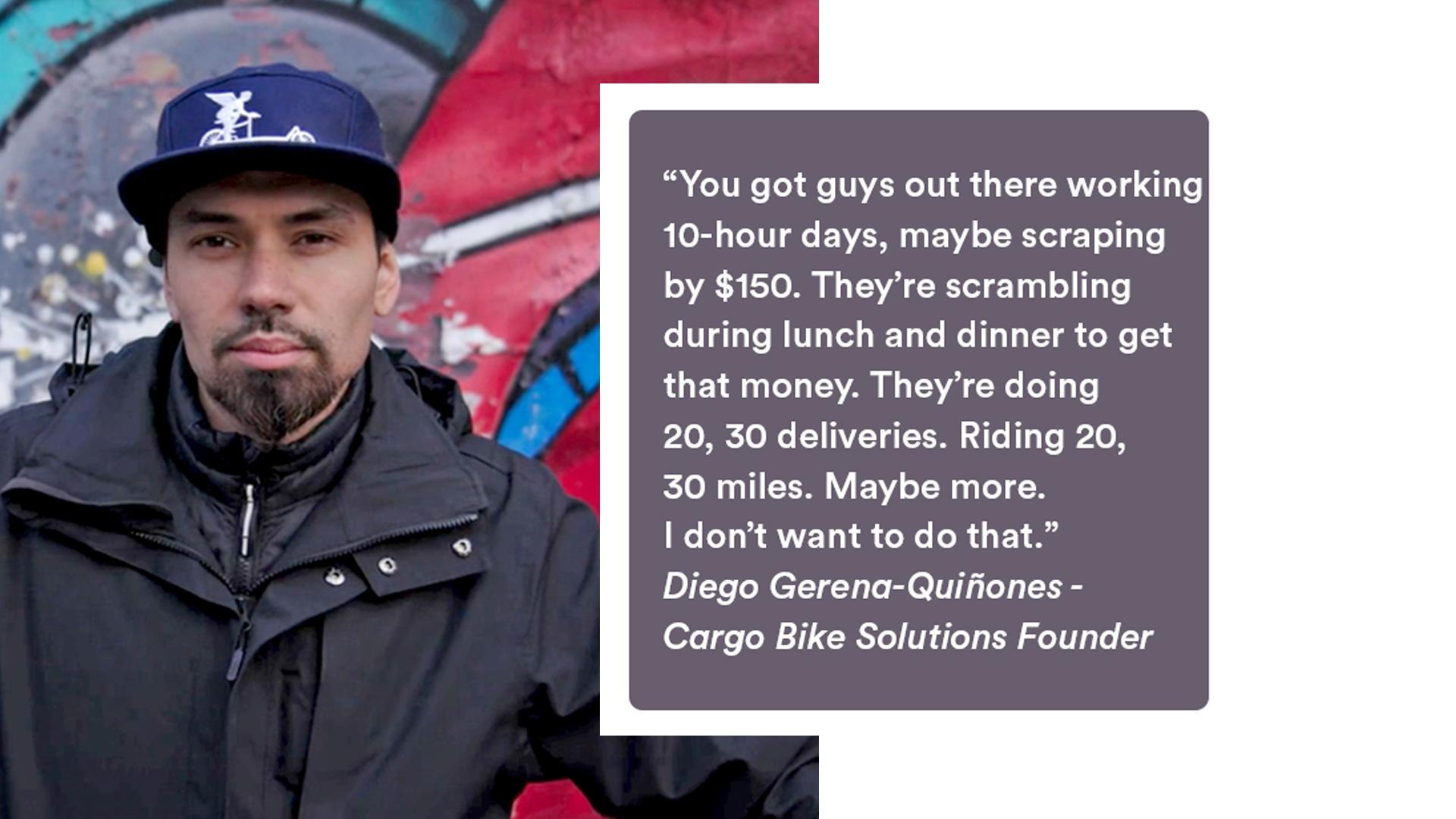 Gig worker Chloe Grishaw on freedom and flexibility.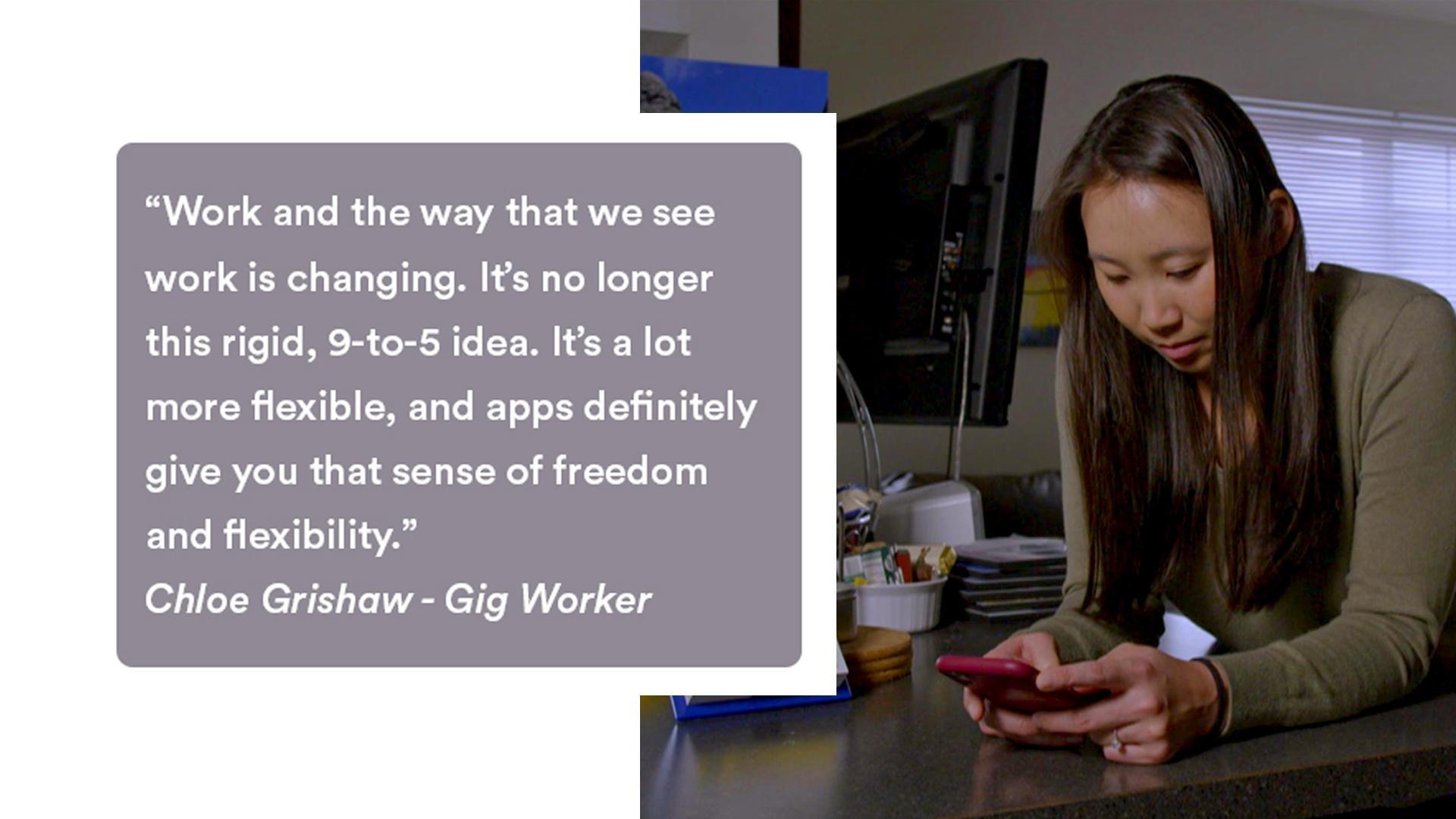 Functions Tester Tiffany Spraggins on financial security.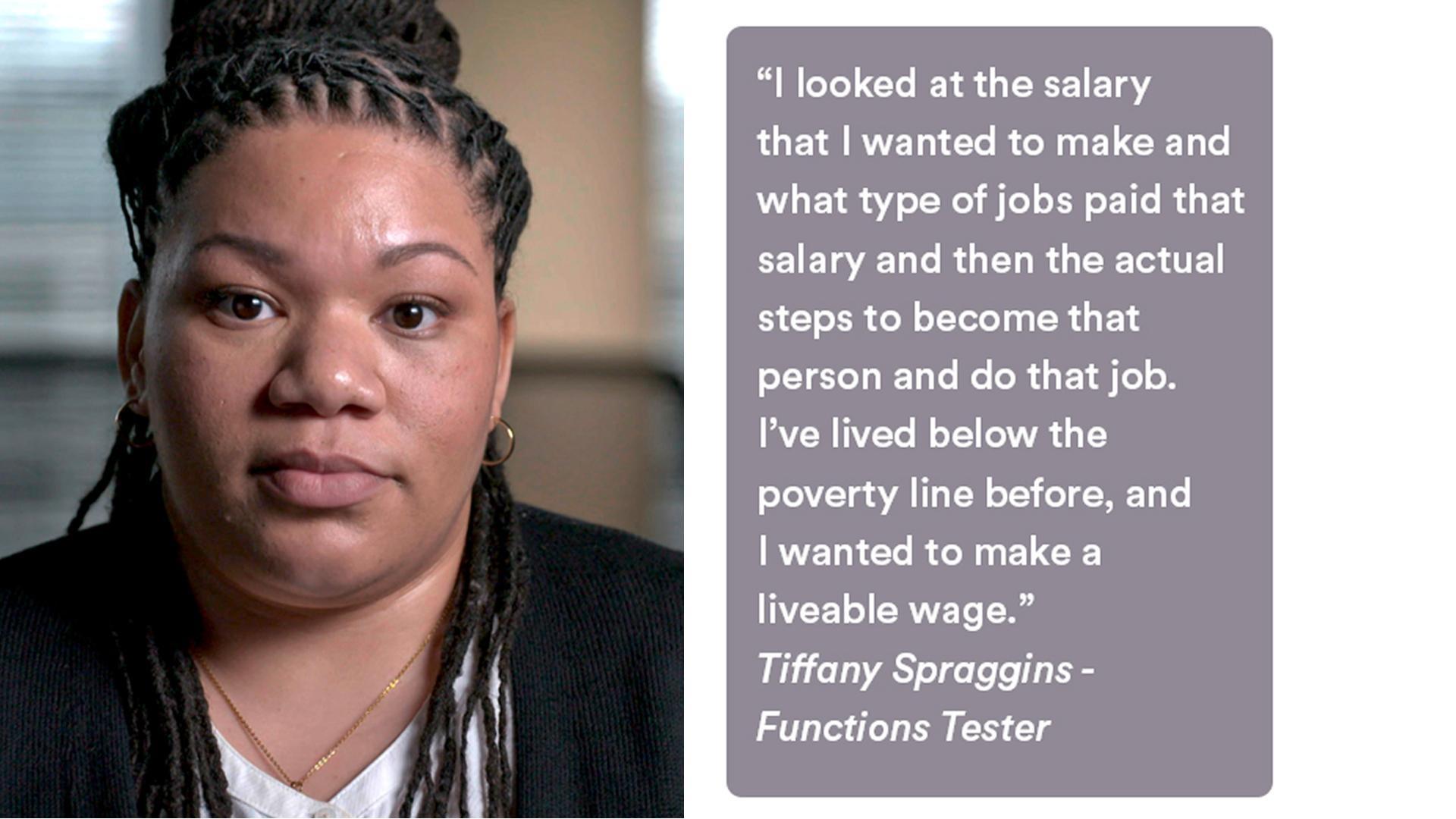 Wind Turbine Technician Juan Lopez on job security.