Willie Velasquez: Your Vote is Your Voice premiered October 3, 2016.
VOCES
Willie Velasquez: Your Vote is Your Voice | Full Episode
Aired: 2016-10-03 04:00:00
53:32
Expires: 10/03/20
Meet the pioneering activist whose work transformed the power of the Latino vote.
About Willie Velasquez: Your Vote is Your Voice
Political empowerment for Latinos in the United States has always faced adverse circumstances. From poll taxes and gerrymandering to outright intimidation, Latinos have been kept from the ballot box in both local and national elections throughout history. A Mexican-American butcher's son from San Antonio, Texas, Willie Velasquez questioned the lack of Latino representation in his city's government, propelling him into a lifelong battle to gain political equality for Latinos.
Velasquez grew up to become a student activist leader of the Latino Civil Rights Movement and eventually the leader of one of the most important efforts in the history of Latino empowerment in America. He started a grassroots movement that changed the nation's political landscape and paved the way for the growing power of the Latino vote. Willie Velasquez: Your Vote is Your Voice examines the obstacles Latinos had to overcome to obtain representation, and addresses the contemporary issues facing Latinos today.
Willie Velasquez: Your Vote is Your Voice, a VOCES/PBS Election 2016 special, is directed by Hector Galán (Children of Giant) and narrated by Luis Valdez. It is a co-production of Galán Incorporated and Latino Public Broadcasting with major funding from the Corporation from Public Broadcasting. Presented by KLRU Austin and KLRN San Antonio.
Read more about VOCES below.
A Closer Look at Willie Velasquez: Your Vote is Your Voice
About Voces
Produced by Latino Public Broadcasting, VOCES is PBS' signature Latino arts and culture documentary showcase and the only ongoing national television series devoted to exploring and celebrating the rich diversity of the Latino cultural experience. Now in its fourth season, the new season of VOCES explores the ever-evolving relationship between Latino culture and the larger fabric of American society, from a classic movie set in remote Texas to modern day Hollywood to the frontlines of the drug war.
The series is presented by PBS SoCaL and supported in part by the National Endowment for the Arts, the National Association of Latino Arts and Cultures, the Ford Foundation, and the Surdna Foundation through a grant from the NALAC Fund for the Arts Grant Program.
Related Links
Sponsored by:
 
 

Corporation for Public Broadca

 
Learn more about the films from the Voces archive.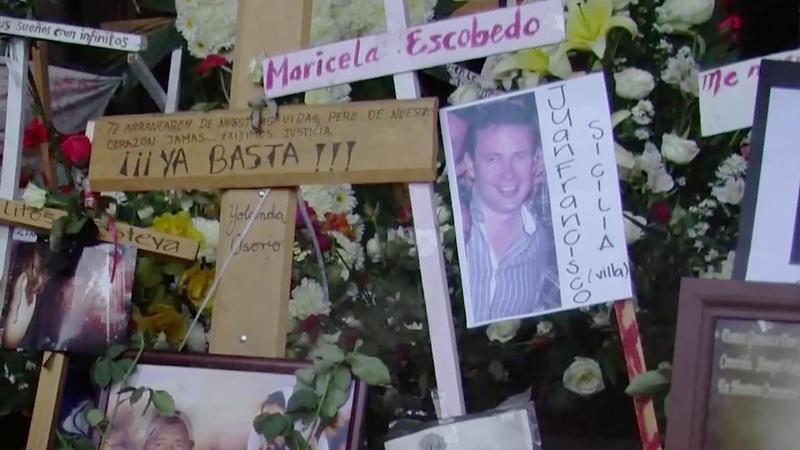 Delve into this season's three new stories about Latino culture and history.