Full Episode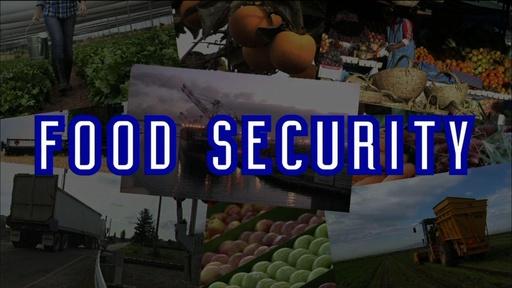 Part I: The threats to our food supply, including illness and environmental factors. PANEL: Danielle Moodie-Mills, Amber ...
Webisode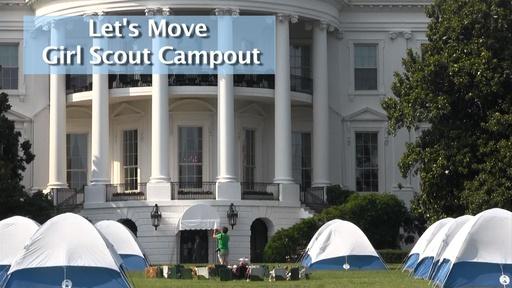 As part of the Let's Move initiative, the First Lady hosted a group of 4th grade girl scout troops at the White House. The ...
Blog
July 07, 2015
By Zoe Spielvogel
"So, are you a Democrat now?"
My brother Max asked me this seemingly profound question after I sent him a series of pictures from First Lady Michelle Obama's Let's Move! Girl Scout Campout held on the South Lawn of the White House Tuesday evening.
I've always considered myself politically independent, seldom buying into the "fiscally conservative, socially liberal" line fellow non-partisans often like to throw around. I often find that members of both political parties have incredibly coherent and logical arguments – except when they, you know, don't – and I usually side with whoever makes a more valid point in any given debate.
That being said, the Let's Move! Outside Campout featured the President and the First Lady in a natural setting that almost made me forget that I was in the heart of global political activity. That is until my brother sprung that thought-provoking question on me.
Read More »
July 03, 2015
This week on To The Contrary with Bonnie Erbe, our panelists discuss Food Security in the United States.
On the panel this week joining host Bonnie Erbe is Host of Politini Danielle Moodie-Mills, Senior Fellow at the Independent Women's Forum Amber Smith, Republican Strategist Rina Shah Bharara, Former Judge and Federal Prosecutor Debra Carnahan, Del. Eleanor Holmes Norton (D-DC), Liberal Commentator Erin Matson, Network of Enlightened Women President Karin Agness, and Founder, CEO and Editor-in-Chief of the Hispanic Post Clara Del Villar.
Click read more to see what they had to say!
Read More »
Support for pbs.org provided by:
Quiz
Food Security Quiz
Answer questions correctly and we'll send you To The Contrary memorabilia!
Take the Latest Quiz »
The Host
To The Contrary Host: Bonnie Erbé
Bonnie Erbé is a nonpartisan, award-winning American journalist and television host based in the Washington, D.C. area who has ...
More »
Tweets by @ToTheContrary