As the nation grieves another mass shooting, we look at how men & women support gun control at different rates. A contestant on the show cries during a business meeting, igniting a debate. Boomers - especially women - look into alternative ways to living their golden years.

Watch Video

Join TTC's Bonnie Erbe for a screening and compelling discussion about the issues addressed in this award winning documentary. The United States Institute of Peace will host the event in Washington DC on October 13th at 1:00PM. For more information click here and register.

Watch Video

A LeanIn.Org / McKinsey study looks at why women aren't equal in American corporations. Planned Parenthood enjoys popularity amid calls from Republicans to defund it. President and CEO of the New America Foundation speaks about balancing work and family.

Watch Video
Full Episode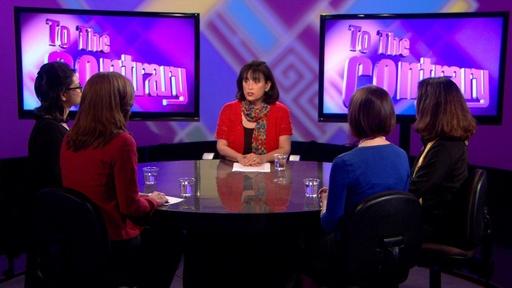 Women, Gun Control & NRA: As the nation grieves another mass shooting, we look at how men & women support gun control at ...
Webisode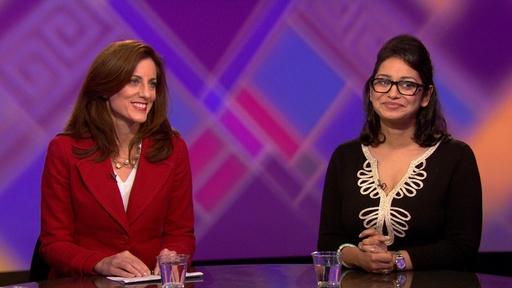 DC Entertainment, Mattel, and Warner Bros team up to create SuperHero Girls. Action figures that actually resemble girls. ...
Blog
October 09, 2015
This week on To The Contrary with Bonnie Erbe, our panelists discuss the gender divide on the issues of gun control & gun rights, whether crying in the workplace is ever OK & boomers living their golden years as roommates.
On the panel this week joining host Bonnie Erbe is GWU Associate Professor Lara Brown, The Washington Examiner's Ashe Schow, Founder of the Hispanic Post Clara Del Villar, and Anushay Hossain, founder of Anushay's Point.
Click read more to see what they had to say!
Read More »
October 07, 2015
By Neil Katz
As Hillary Clinton and Carly Fiorina try to elbow their way toward their political parties' nominations, one may wonder: Who was the first woman to run for president?
Read More »
Support for pbs.org provided by:
Quiz
Find Out What You Learned This Week On TTC!
Answer questions correctly and we'll send you To The Contrary memorabilia!
Take the Latest Quiz »
The Host
To The Contrary Host: Bonnie Erbé
Bonnie Erbé is a nonpartisan, award-winning American journalist and television host based in the Washington, D.C. area who has ...
More »
Tweets by @ToTheContrary