Full Episode
Siskind talks about Trump and why she says we are moving to an authoritarian government
Webisode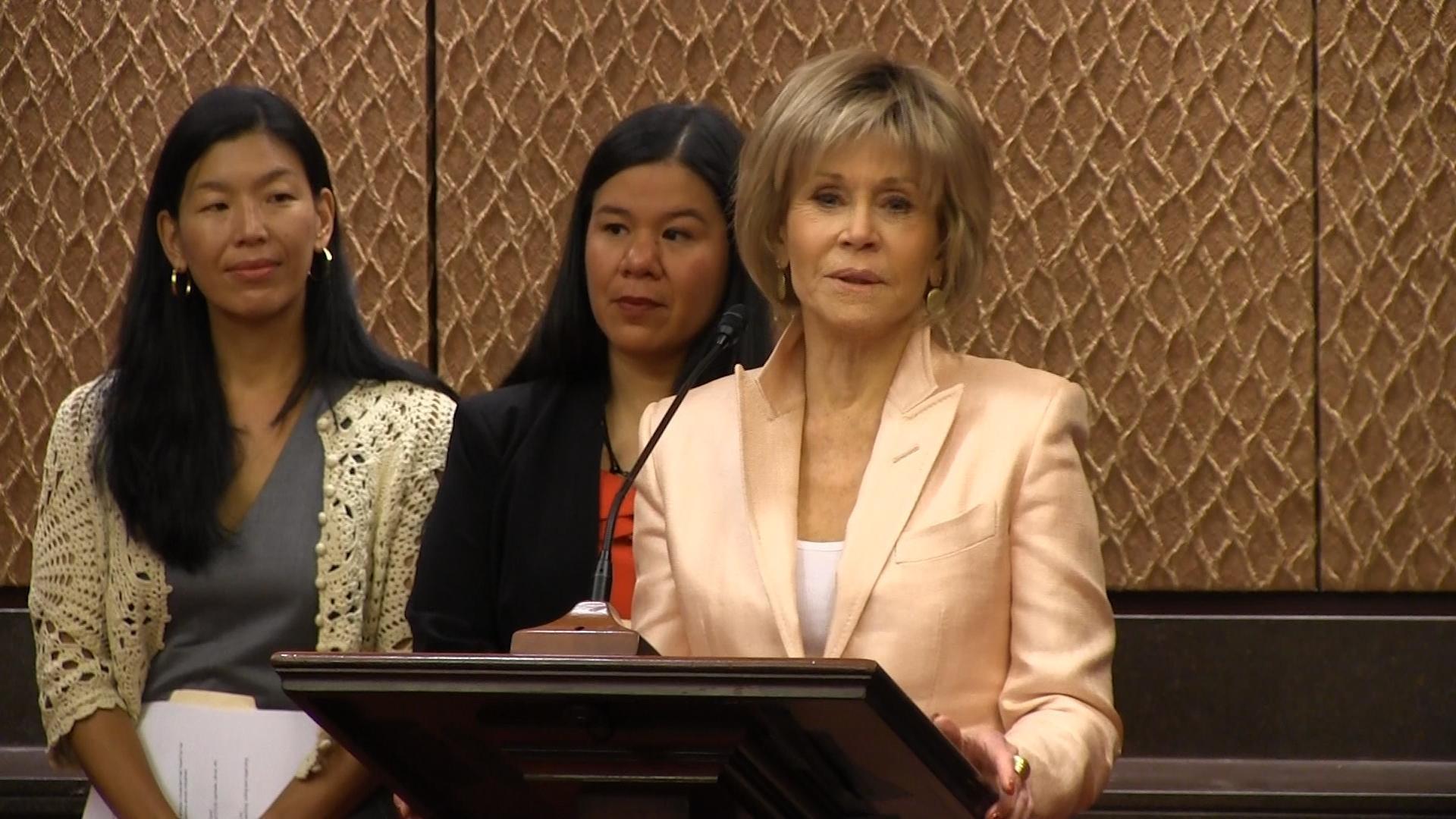 Jane Fonda discusses women's issues at the Capitol.
Blog
July 12, 2018
The National Domestic Workers and Women Farmworkers Alliances met with Jane Fonda at the United States Capitol Thursday morning to discuss protections for women workers across industries.
Read More »
July 09, 2018
The Passionate Pursuits of Angela Bowen won best documentary under the category "Women's History U.S." in the 2017 To the Contrary About Women and Girls film festival. To the Contrary began this now-annual film festival in 2016. This festival focuses on highlighting the rights and struggles of women, girls and diverse communities where winners will have their programming broadcast nationally on PBS. This year, we are working on our 3rd annual festival. You can watch the 2018 winning films as part of TTC on PBS and our website this December.
Read More »
Support for pbs.org provided by:
Quiz
Justice Kennedy Retires; OCasio-Cortez Wins & Jemele Hill
Answer questions correctly and we'll send you To The Contrary memorabilia!
Take the Latest Quiz »
The Host
To The Contrary Host: Bonnie Erbé
Bonnie Erbé is a nonpartisan, award-winning American journalist and television host based in the Washington, D.C. area who has ...
More »
Tweets by @ToTheContrary