Full Episode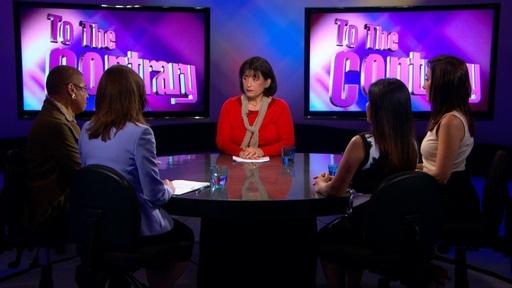 Racist Violence: Author Chloe Angyal's op-ed on white women's passive role in racist attacks. Hollywood vs. Congress: ...
Webisode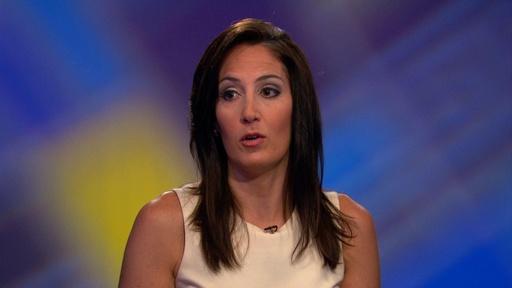 This week the Supreme Court upheld the ruling that will provide health insurance subsidies to all qualifying Americans as ...
Blog
June 26, 2015
This week on To The Contrary with Bonnie Erbe, our panelists reflect on the Charleston shooting and the complex relationship between sexism and racism; Meryl Streep's push for the Equal Rights Amendment; and whether freelancing is feminist.
On the panel this week joining host Bonnie Erbe is Del. Eleanor Holmes Norton (D-DC), IWF Executive Director Sabrina Schaeffer, Author and Political Analyst Dr. Lara Brown, and Republican Strategist Rina Shah Bharara.
Click read more to see what they had to say!
Read More »
June 26, 2015
By Tongwa Aka
It's been five weeks, five weeks that have gone by with such rapidity that I cannot begin to comprehend. In five weeks I have matured as a person, a maturity that has come from being surrounded by successful women, who are making tremendous progress in a country where gender bias/inequality is still a predominant issue.
Prior to working here, I was aware of the issues that women face in today's society. Like a decent human being, I supported equality for all. I read articles and kept abreast of the women's movement. However, I lacked a passion for the subject. I looked on as an outsider, and I wasn't bothered enough because I felt that these issues do not affect me directly. Concerns like wage gaps between male and female employees or employment benefits for expecting mothers never irked me. Even though I agreed with most of the views of this movement, my attitude towards it was very passive.
Read More »
Support for pbs.org provided by:
Quiz
What Did You Learn On To The Contrary This Week?
Answer questions correctly and we'll send you To The Contrary memorabilia!
Take the Latest Quiz »
The Host
To The Contrary Host: Bonnie Erbé
Bonnie Erbé is a nonpartisan, award-winning American journalist and television host based in the Washington, D.C. area who has ...
More »
Tweets by @ToTheContrary