Full Episode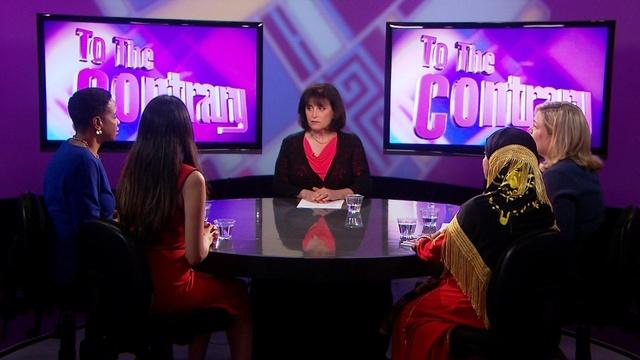 Early voting patterns among men and women. Addressing gun violence through dance.
Webisode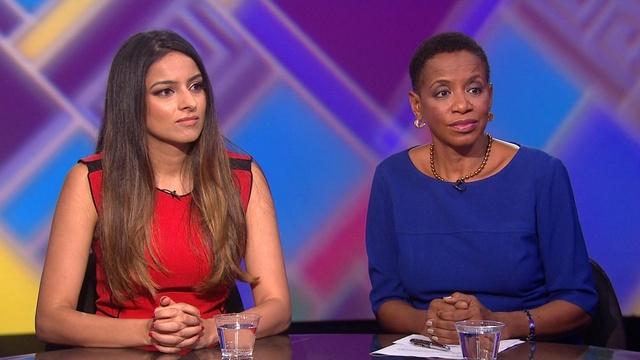 Divorce rates vary among age groups, but baby boomers end up better off post divorce.
Blog
October 25, 2016
"I can promise you that women working together – linked, informed and educated- can bring peace and prosperity to this forsaken planet." – Isabel Allende
by Cari Stein, TTC Executive Producer
Women working together accomplish great things. That truth is embodied in Women Moving Millions, a group of 265 philanthropists, ALMOST exclusively female but including some men too. Individually and collectively they are taking on some of the most difficult challenges facing women and girls internationally and the United States. Issues like child brides, refugees, education, pornography, sexual assault and harassment, gender equity just to name a few.
Women and Philanthropy was a topic, To the Contrary tackled 17 years ago (watch at 8:44) at a time when there was scant attention to a slowly emerging trend. We interviewed female donors and women who ran women's funds, a relatively new phenomenon at the time. Our TTC survey found Americans didn't know women controlled a slight bit more (51.3%) of the wealth in the country and they were starting to flex their philanthropic muscle.
What a difference 17 years can make. I recently secured a front row seat to a conference of visionary women committed to big, bold, impact driven giving to women and girls. It was the Women Moving Millions Summit in San Francisco. Journalists don't normally get an invitation to the summit. Perhaps it's due to cultural norms that make women uncomfortable with bragging or seeking accolades for their philanthropic work. The charitable work they do is not about having their names on buildings, although in the words of Jerry Seinfeld, "not that there's anything wrong with that." It just isn't what these women seek to accomplish with their money. Or maybe they worry the publicity would result in a deluge of unsolicited asks. But in light of the great needs women and girls have today and a consciousness that stepping up and being visible about their gifts is inspiring to others, WMM opened its doors so I could get a peek into the world of Women Moving Millions.
Read More »
October 25, 2016
By Sallie Bingham:
In the midst of the confusion and chaos of this presidential race (fortunately, it seems to be clearing), I'm comforted by my daily walk to the pond.
Pip always goes with me and waits patiently while I sit on the Poets' Bench, halfway along the rough trail. The bench is a rough-hewn creation for two, although no one else has ever sat there with me. I keep a sun-worn red bag there, with a small collection of Emily Dickinson's poems in it. I try every day to memorize a few more lines.
Read More »
Support for pbs.org provided by:
Quiz
Politics This Week & Debbie Allen's Freeze Frame
Answer questions correctly and we'll send you To The Contrary memorabilia!
Take the Latest Quiz »
The Host
To The Contrary Host: Bonnie Erbé
Bonnie Erbé is a nonpartisan, award-winning American journalist and television host based in the Washington, D.C. area who has ...
More »
Tweets by @ToTheContrary