November 18, 2014
Empowered Women International is an organization dedicated to creating jobs and entrepreneurial opportunities for immigrant, refugee, low-income, and at-risk women by offering them the resources and platform to cultivate the skills and prospects needed to succeed. At their annual Artisan Gifts & Food Marketplace event held at the Silver Spring Civic Center, they invite everyone to engage in a dynamic shopping experience of a market that benefits women, families, and the local economy.
Click "read more" to meet some of these inspiring women!
Handcrafted turquoise necklaces, intricately woven designs on Tanzanian pillows and Kenyan bags, mulled spices of freshly brewed Egyptian coffee and tea enticing passersby-all put together by the independent women entrepreneurs of Empowered Women International (EWI).
The thriving energy and inspiring spirit of community could be soaked in at every corner at EWI's annual artisanal marketplace event at the Silver Spring Civic Center. Moving from table to table, attendees could experience something completely different, innovative, and personal to every woman selling her creation, every product with its own incredible story.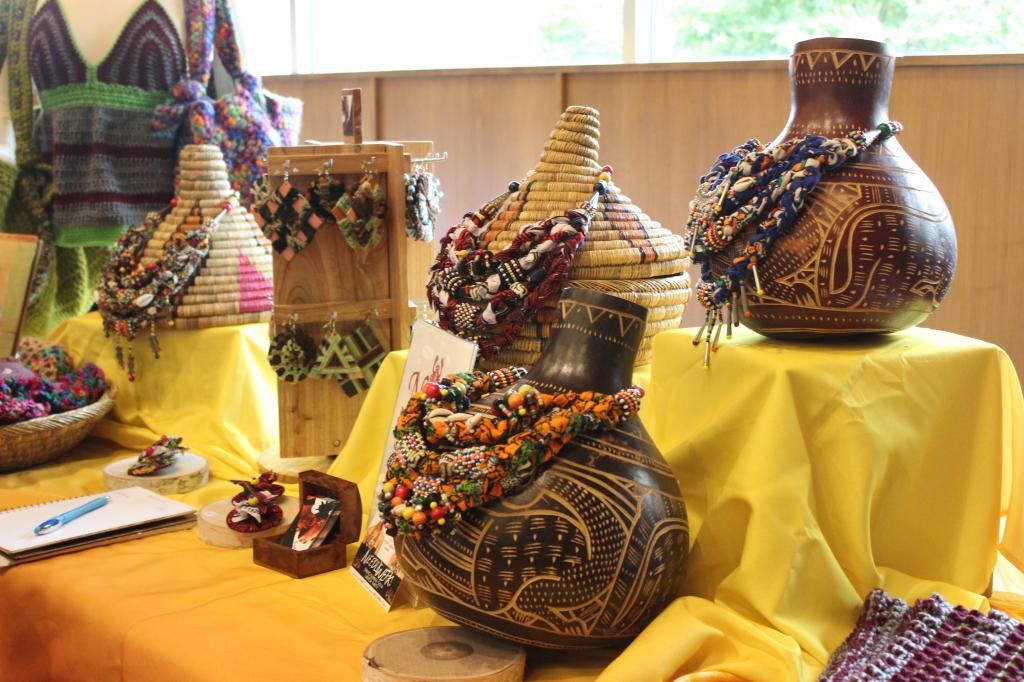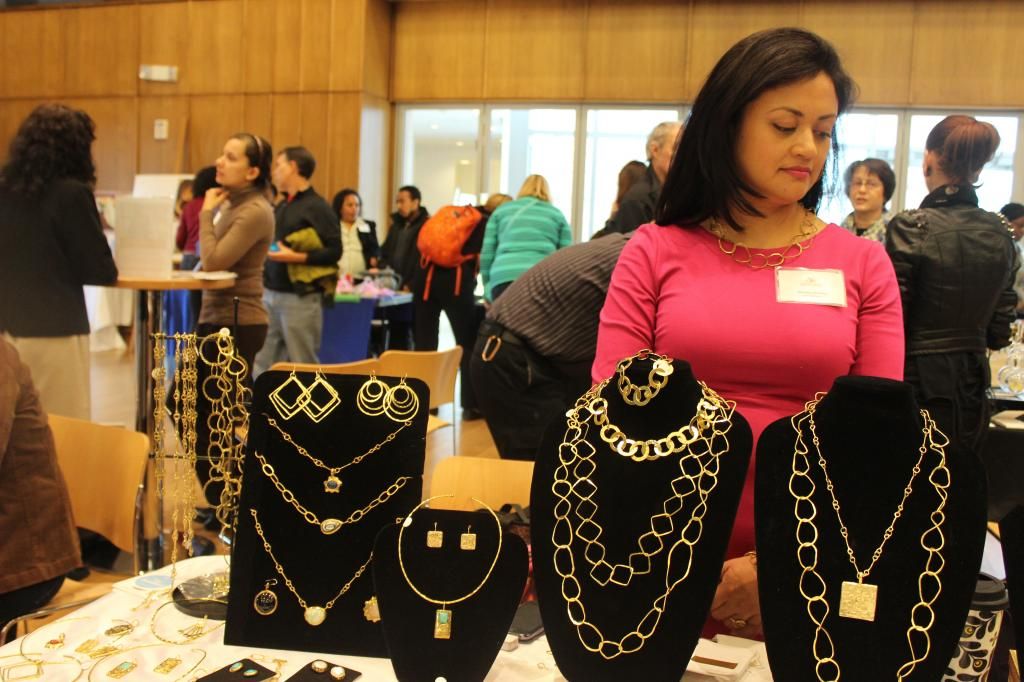 Each woman of EWI has a story to tell, clearly written on every piece of jewelry, woven into every scarf thread, and tasted within every bite of baklava. Meet some of these women featured below: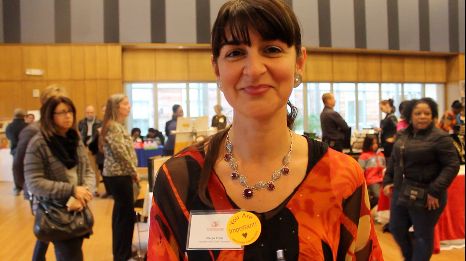 Marga Fripp
Founder & President of Empowered Women International
"We're very excited to be here today, greeting the world and bringing the world together to the beautiful things women create in our community. We are a women's empowerment organization; we do this through entrepreneurship, a program of women helping women reach their dreams and their stars."
Be sure to check out her TED talk here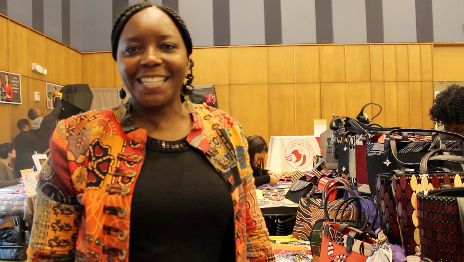 Pauline Muchina
Representative USA African Women & Youth Initiative, Future African Leaders Project
Former Adviser UNAIDS
http://www.africanbeadsinitiative.com
"I started working with women in my community [Nakuru County, Kenya] beginning with my sister, who is very good with her hands and making things. Then I asked her if she could work with women that I support, some of them living with HIV, some of them very poor, and some of them survivors of gender-based violence and I noticed that if I sold a few bags here [United States] and send the money back, they would have food, rent, and they would have money to send their kids to school."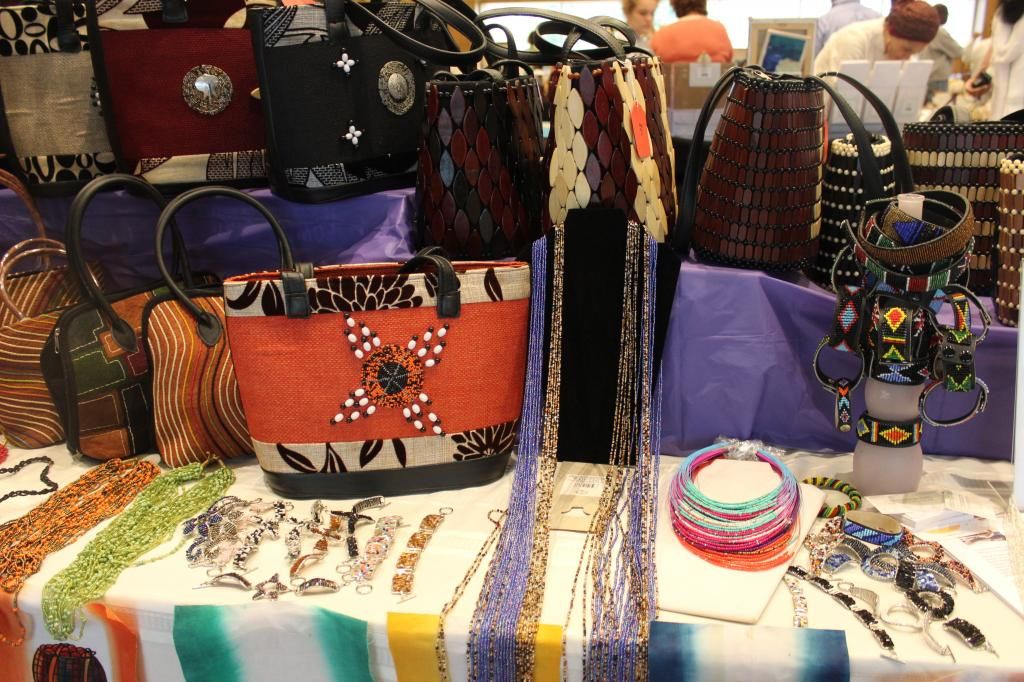 "So I used to work for the United Nations until last year, and I was in between careers, looking for something else to do and one of the things that I really wanted to do was help my community in Kenya. I met Marga Fripp of EWI at my local church, where she was speaking and saying they were helping women start their own businesses. So I took the class, Basic Entrepreneurship, and I learned so much, I learned how to market my product, develop a business plan for my business, and now I am so connected because they keep on helping me to connect with other women and other businesses and it's just so inspiring."

Alison Sigethy
Torpedo Factory Art Center
"I do glasswork and most of my glass is made from salvaged materials. Store doors, shower doors, wine bottles from events we have at the Torpedo Factory, Starbucks and Snapple bottles that I grind up, etc."

"My big dream for these pieces is to get them in health care. I think they're beautiful but I also think they're very therapeutic. So I'm trying to meet people to find out how I can get into hospitals, cancer centers, treatment centers, assisted living-I think these pieces have a mission in life."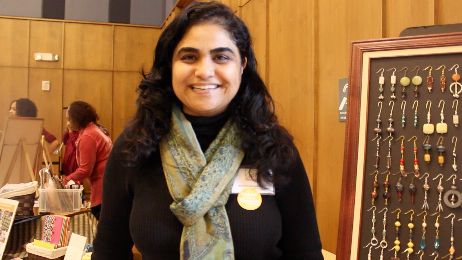 Sharmila Karamchandani
Graphic Designer, Illustrator, Art Educator, Jewelry Designer, Henna Artist


"EWI has really transformed my life. It gave me a place to express and even accept the fact that I was an artist; I've always dabbled in different things."


"Seeing the different entrepreneurs- their energy feeds my energy. And I let the inspiration happen everyday. I force myself to do something everyday, you know-it keeps me sane!"

Alyscia Cunningham
Speaker, Photographer, Author
"In my photography, I mainly focus on celebrating the natural beauty of women. So I don't do any Photoshopping, and that's also on my website so that when people come to me, I really encourage them to really appreciate who they are in their own skin."

"I really was drawn to EWI because I love the concept of women being together and being able to meet women from all across the country and exchange ideas. Women together are so powerful, and I don't even know if we understand that. So once I saw EWI's mission, and just with the diversity of women, I wanted to be a part of it. It helped me with my business because there are so many professionals here-from the founder to the mentors. So we can always share information; I would say that's priceless."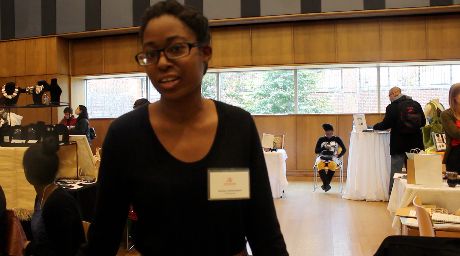 Suzanne Amoonarquah
Founder of Aburi Botanicals
"What inspired me to create this company was my own skin care issues; I have really dry skin. I've made lots of products for myself since elementary school, but it wasn't until I started making soap that I decided to turn it into a company."

"I've learned so much from my fellow entrepreneurs in EWI. Sometimes it's just learning how to display an item, getting opinions on what types of scents people like, where to sell my products, how to market my products better-we've all helped each other so much and it's been a really good experience."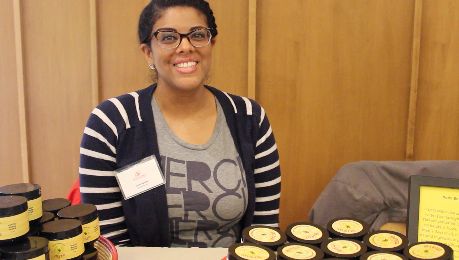 Ebise Bayisa
Founder of Maré Naturals
https://www.facebook.com/marenaturals
"My company is called Maré Naturals; maré is the Ethiopian term for honey-the food you eat and the term of endearment. We named it this because all of these products, which are all-natural beauty products, contain beeswax and honey farmed in Ethiopia. We use our products in the body butters, the lotions, the scrubs, the candles, and the lip balm."


"The best part about EWI is working with other women and other female entrepreneurs. I think that we as women are more generous with our time and our information, so it's just been a great learning experience."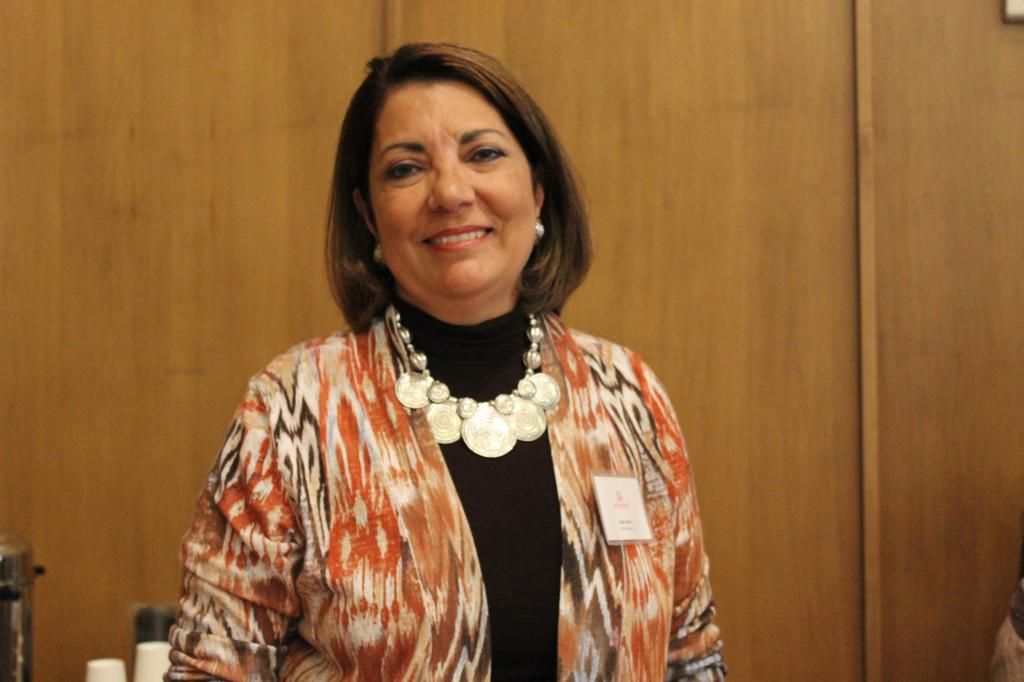 Aida Mady
Founder of Cooking and Beyond
http://www.cookingandbeyond.com
"I am from Egypt, and I'm doing Egyptian cooking and sharing how it is influenced by other cultures since Egypt was a crossroads country for thousands of years. We were also occupied and ruled by other great nations and we learned a lot; our kitchen was really influenced by that. I love to use food as a bridge to connect with other cultures and to talk about my heritage and background."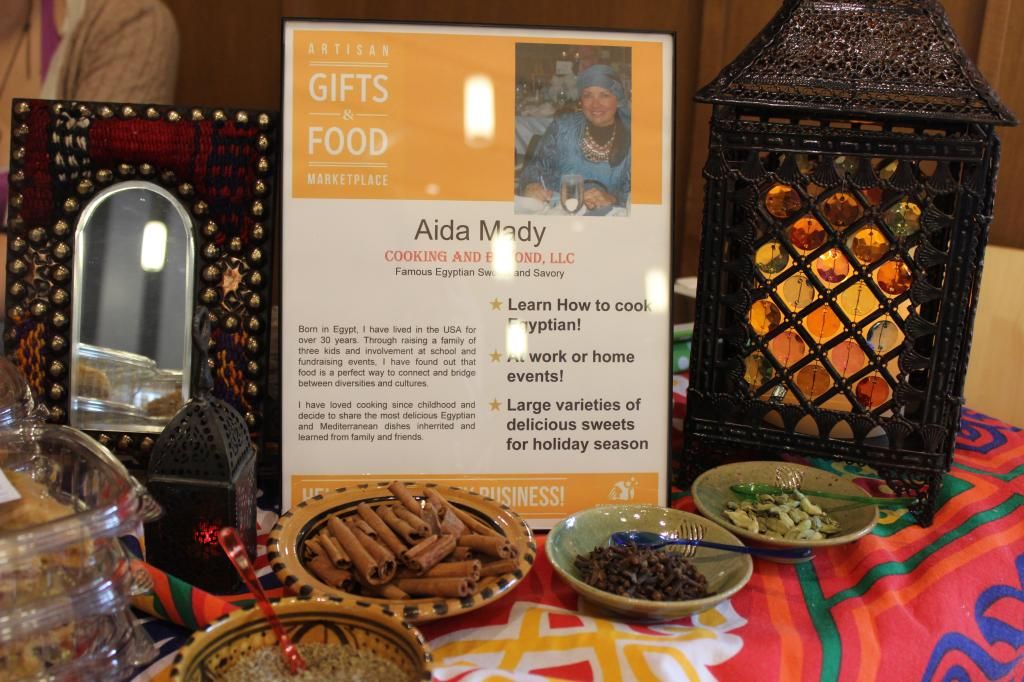 "I learned a lot since I joined EWI and graduated in Spring 2011. They taught me how to really launch the business. People were telling me I have good products; I should be selling them in stores. My husband, my kids, tell me: 'Mom, you're so good, you have to do something about it,' but I didn't know where to start."
EWI helps launch and grow women-run micro-businesses through entrepreneurship training, mentorship, business support services, loans applications and market access, encouraging each woman to harness her creativity and reach her full potential.