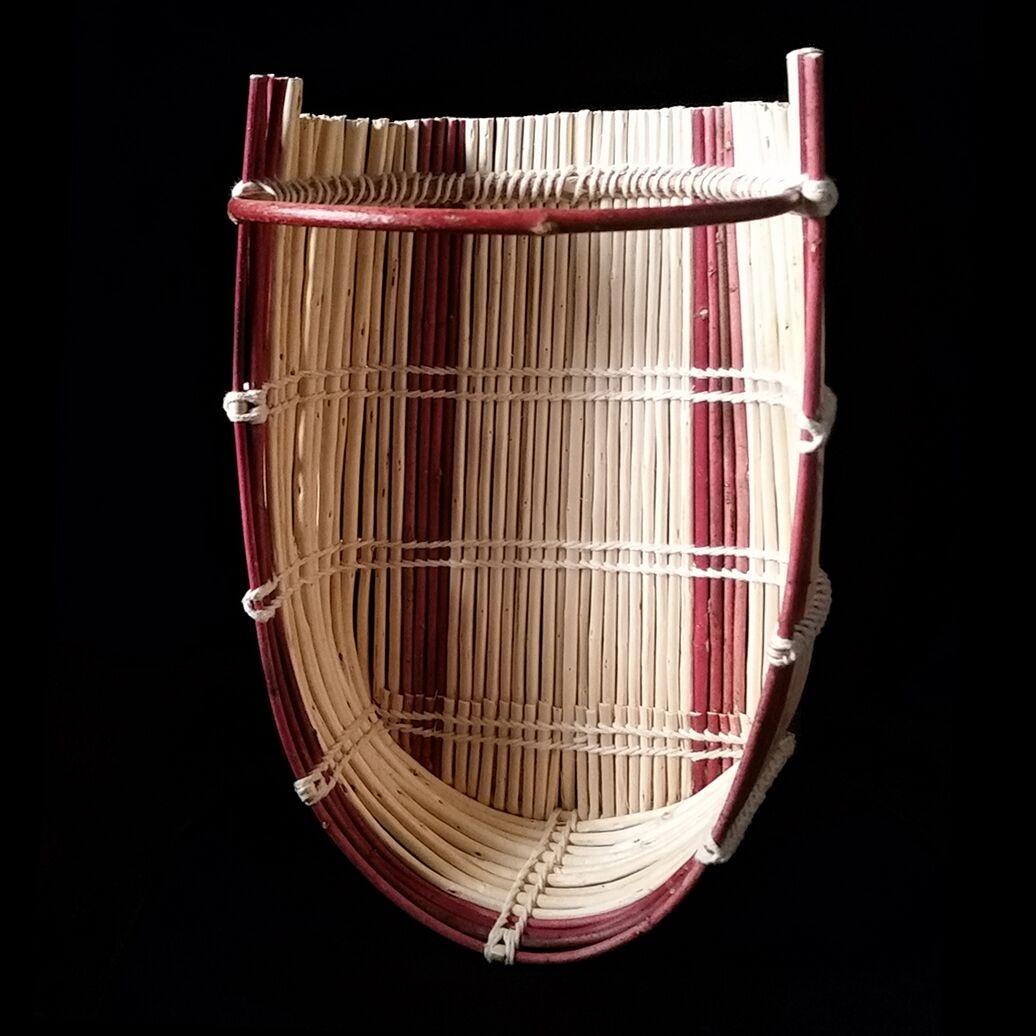 PURPOSE AND PLANNING: CONNECTING BASKET MAKING TO CONTEMPORARY NEEDS AND RESOURCES
In this lesson, students will learn about basket making through the Pomo basket weaver Corine Pearce. Students will inspect and analyze the materials and functions of a wide variety of baskets. They will learn about the practical and ceremonial importance of baskets and basket making to people living in communities around the world and over time. Students will consider how people traditionally create baskets with materials available to them in their natural environment, how materials often influence the forms of the baskets made, and how materials used to make baskets can convey meaning. Students also will learn that basket makers sometimes work with alternative materials-- materials that are made by humans rather than found in nature. Students will engage in the process of basket making, making decisions about their basket's function, the materials they will use, and the basket making techniques they will employ. With support from the instructor, students will determine materials to which they have access and prepare those materials for weaving. Working individually or in small groups, students will construct a woven basket and evaluate how successful the basket is for the practical or ceremonial purpose it was created.
Grade level: 7-12
Episode: CALIFORNIA
DOWNLOAD
Download the Lesson Guide in PDF format HERE to get started in your classroom.
CALIFORNIA episode: Explore the diverse craft traditions & innovations in the Golden State.
Curator Sherrie Smith-Ferri on Pomo coil baskets
Curator Sherrie Smith-Ferri on Pomo twine baskets