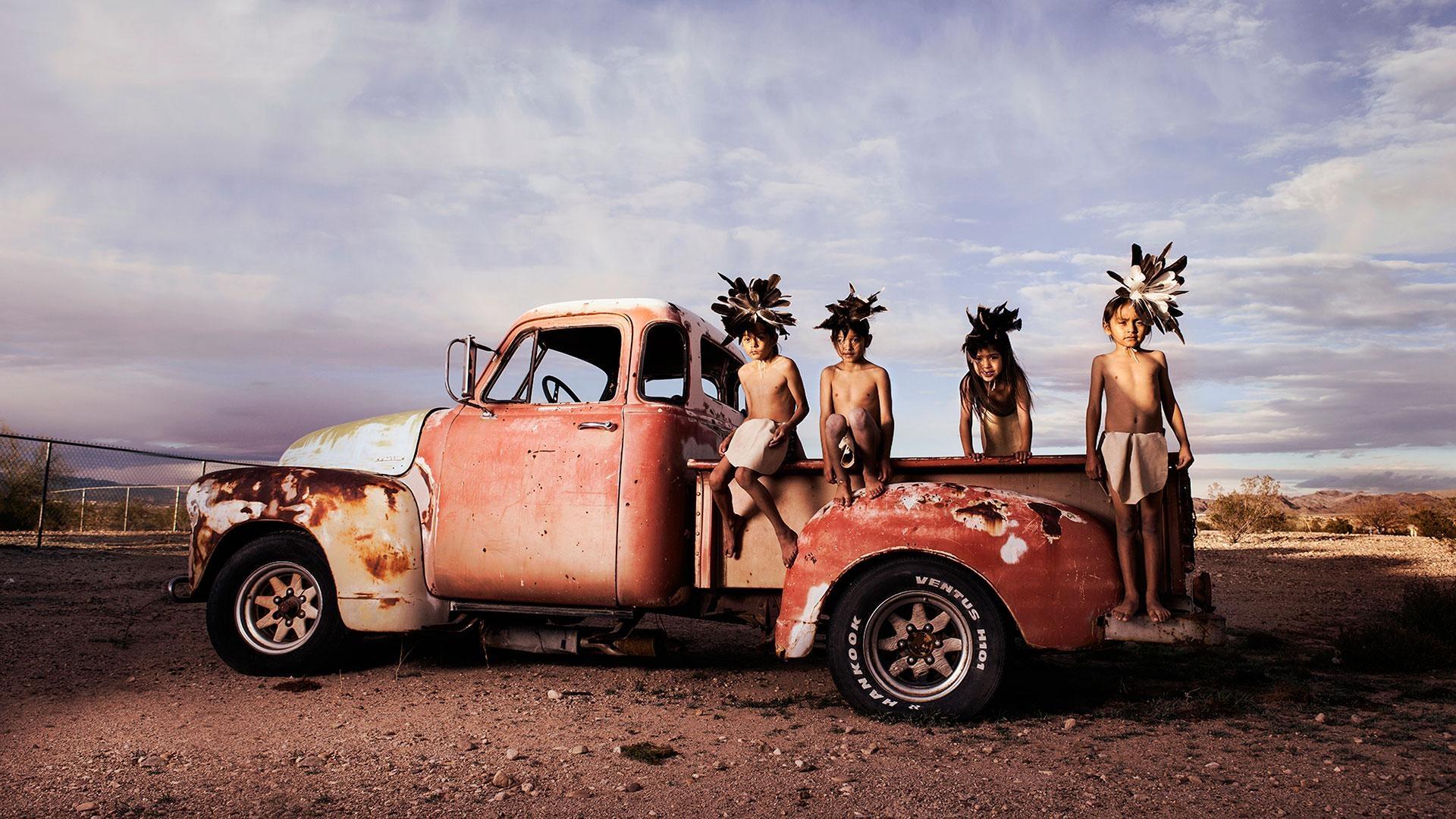 LOOK AND SEE: WHO IS IN THE PHOTOGRAPH?
In this lesson, students will watch the segment from Craft in America's IDENTITY episode featuring photographer Cara Romero. Romero states that when she went to college at the University of Houston she discovered, "I was the only Native American and everyone around me was completely unaware that we existed… And I knew almost instantly that I wanted to be able to communicate visually, through photography, modern native life." Students will look closely at Romero's Naomi from the First American Dolls series; the Jackrabbit, Cottontail and Spirits of the Desert series; and the portrait of Cara Romero with her father. Students will look for the stories about the people in the images and draw the people in their sketchbooks. Finally, students will plan and practice telling a story about someone special using photography.
Grade level: K-4
Episode: IDENTITY
DOWNLOAD
Download the Lesson Guide in PDF format HERE to get started in your classroom.