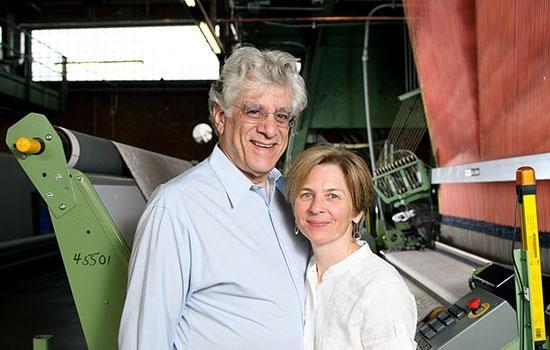 GEE'S BEND AND THE ORIOLE MILL: TIME AND TEXTILES
In this lesson, students will explore various forms of fabric construction while considering ideas of hand work, time invested in creating art, the marketing of textiles, and humans' use of textiles. Students will view two segments of the Craft in America: INDUSTRY episode; on the quilts of Gee's Bend, Alabama, and The Oriole Mill textile factory in North Carolina. Students will examine several concepts introduced in the videos, including the comparison of creating by hand versus by machine, the function of time in the making and valuing of crafts, the marketing of textiles through association with place, and students' essential connections with textiles. Students will practice their choice of quilting, weaving, sewing, or knitting, and then design and create fabric squares for pieced textiles. Through this work, students will determine their own perceptions of the value of handwork, time, marketing, and their daily use of textiles.
Grade level: 9-12
Episode: INDUSTRY
DOWNLOAD
Download the Lesson Guide & Support Materials as pdfs to get started in your classroom.
Gee's Bend & The Oriole Mill:
Time & Textiles
Full Guide & Worksheets

Background Reading
Lesson Overview

Teaching Tips
for Teachers

Further Information
Resources & Materials for Teaching

Vocabulary
Vocabulary & Key Terms

Discussion Questions
for Students

Worksheet #1
Time, Value, and Place:
Ideas About Textiles

For Students:
Download

Worksheet #2
A Collection of Squares:
Making a Textile

For Students:
Download