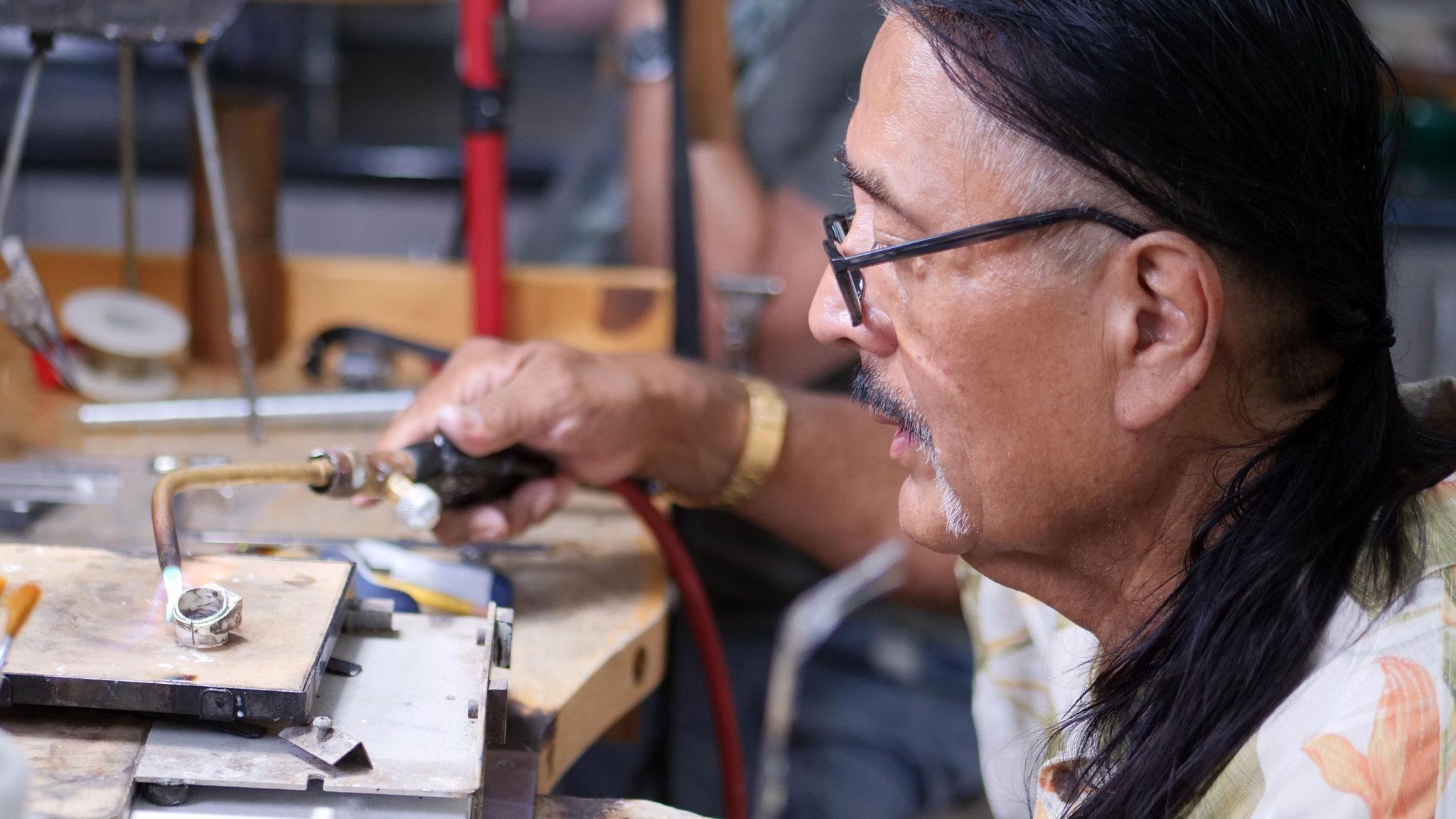 JEWELRY: PURPOSE, PRESENCE, AND MEANING
In this lesson students will view the work of contemporary jewelry artists Harriete Estel Berman, Gabrielle Gould, and Jesse Monongya. Through investigating these artists' approaches to jewelry making and the processes and techniques they employ, students will understand and discuss how these artists select materials based on personal choices, life experiences, and things they care about in the natural environment. Students will learn about their use of found objects and recycled materials, consider how jewelry is made, collaborate and brainstorm ways to design and create their own jewelry, and explore jewelry as art and as personal adornment. Students will create their own jewelry that has personal meaning and communicates a message that may go beyond the confines of traditional jewelry.
Grade Level: 7–12
Craft In America Theme/Episode: JEWELRY

DOWNLOAD SUPPORTING MATERIAL
Download the Lesson Guide and Supporting Materials as PDFs to get started in your classroom.
Jewelry
Full Guide

Background Information
Lesson Overview

Vocabulary
Vocabulary & Key Terms

Discussion Questions
for Students

Further Information
Resources & Materials for Teaching

Teaching Tips
for Teachers

Worksheet #1
Exploring Personal Connections
with Materials

Worksheet #2
Reflections


Discussion Questions
for Teachers
(Jesse Monongya segment)