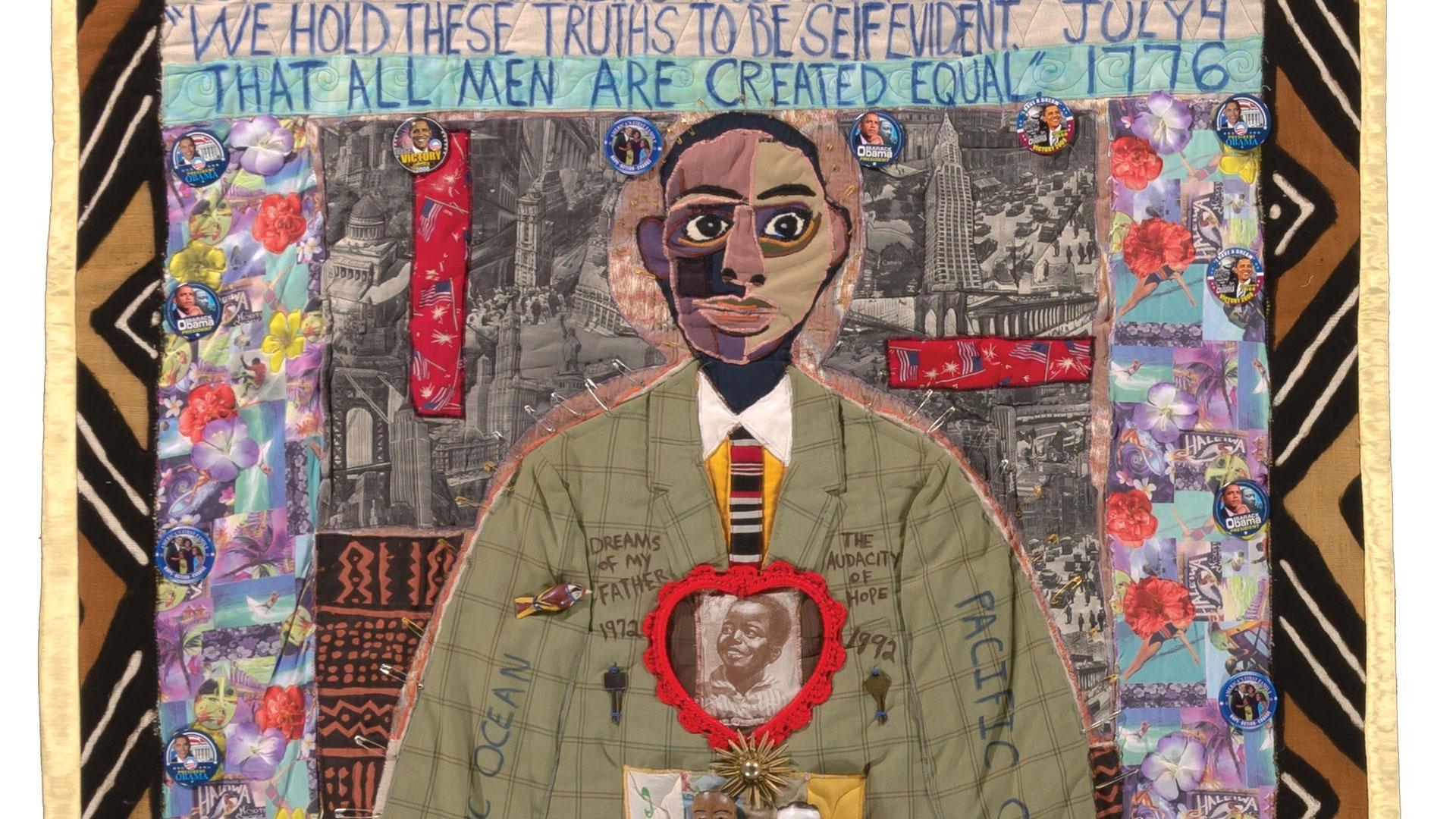 PAINTING WITH FABRIC: HOW TWO ARTISTS MAKE QUILTS
In this lesson, students will view two segments from Craft in America's QUILTS episode and will meet artists Victoria Findlay Wolfe, who creates new designs by altering traditional quilt block patterns, and Michael A. Cummings, who creates quilted portraits of prominent African Americans. Both artists refer to their quilt making as similar to painting, and students hear about the process each uses. After viewing the episode, students will compare and contrast how the artists work, how their quilts are used, and from where the artists get their inspiration. Finally, students will make a paper patchwork design, choosing to alter a traditional patchwork design or create a collaged portrait of a notable subject.
Grade level: 6-8
Episode: QUILTS
DOWNLOAD
Download the Lesson Guide & Support Materials as PDFs to get started in your classroom.
Painting with Fabric:
How Two Artists
Make Quilts
Full Guide & Worksheets

Background Reading
Lesson Overview

Teaching Tips
for Teachers

Further Information
Resources & Materials for Teaching

Vocabulary
Vocabulary & Key Terms

Discussion Questions
for Students

Worksheet #1
Quilts Video Search

For Students:
Download

Worksheet #2
Studying the Art Quilts of
Victoria Findlay Wolfe

For Students:
Download

Worksheet #3
Studying the Art Quilts of
Michael A. Cummings

For Students:
Download