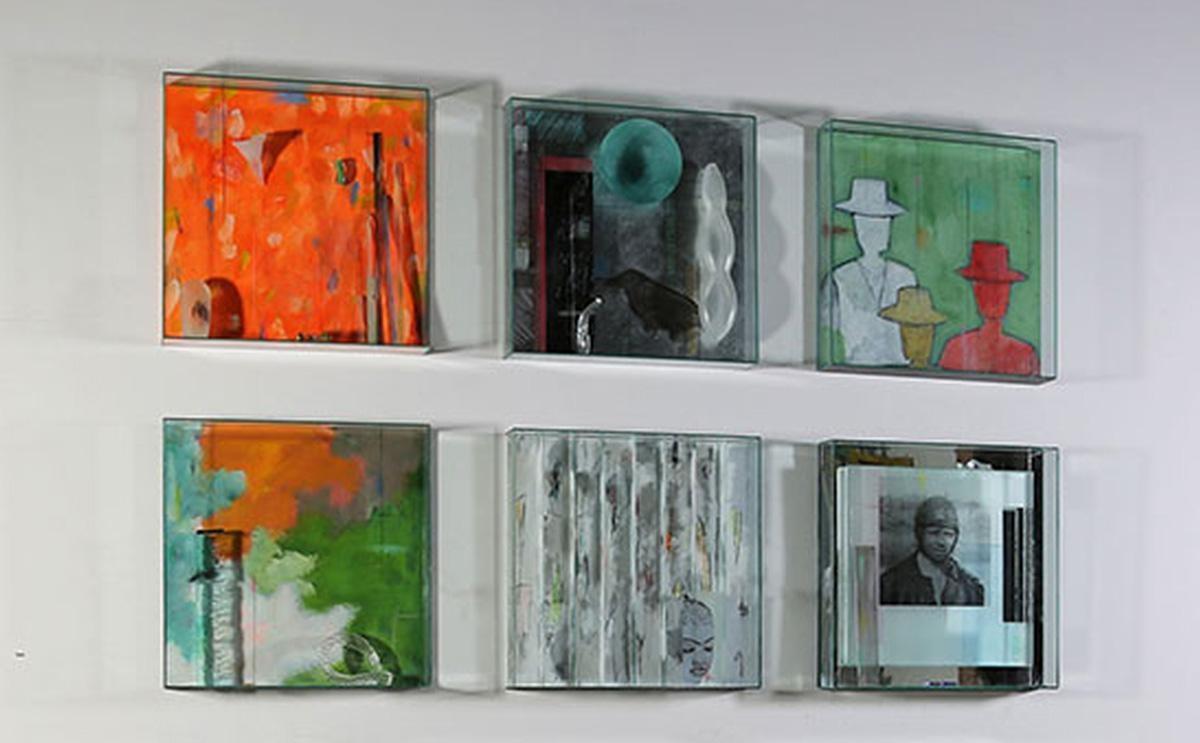 SHARING OUR STORIES IN SCHOOL
In this lesson, students will view the segment on artist and educator Therman Statom in the TEACHERSepisode. The episode highlights how Statom encourages students' investigation of their heritage, their understandings of self, and their connections to others as topics worthy of study in school. After viewing the segment, students will discuss various aspects of Statom's teaching and his artwork. After considering Statom's goals in teaching, students will locate a family member they would like to present to the school community through a constructed artwork.
The studio portion of the lesson involves working with glass or with transparent plastic sheeting, and with imagery that is representative as well as symbolic, to create a portrait of their chosen family member. Working in small groups, students will offer feedback on each other's projects. Finally, the groups will decide how to curate their section of the display area in school in which all of the groups' portraits will be arranged.
Grade level: 9-12
Episode: TEACHERS
DOWNLOAD
Download the Lesson Guide for Sharing Our Stories in School in PDF format HERE to get started in your classroom.