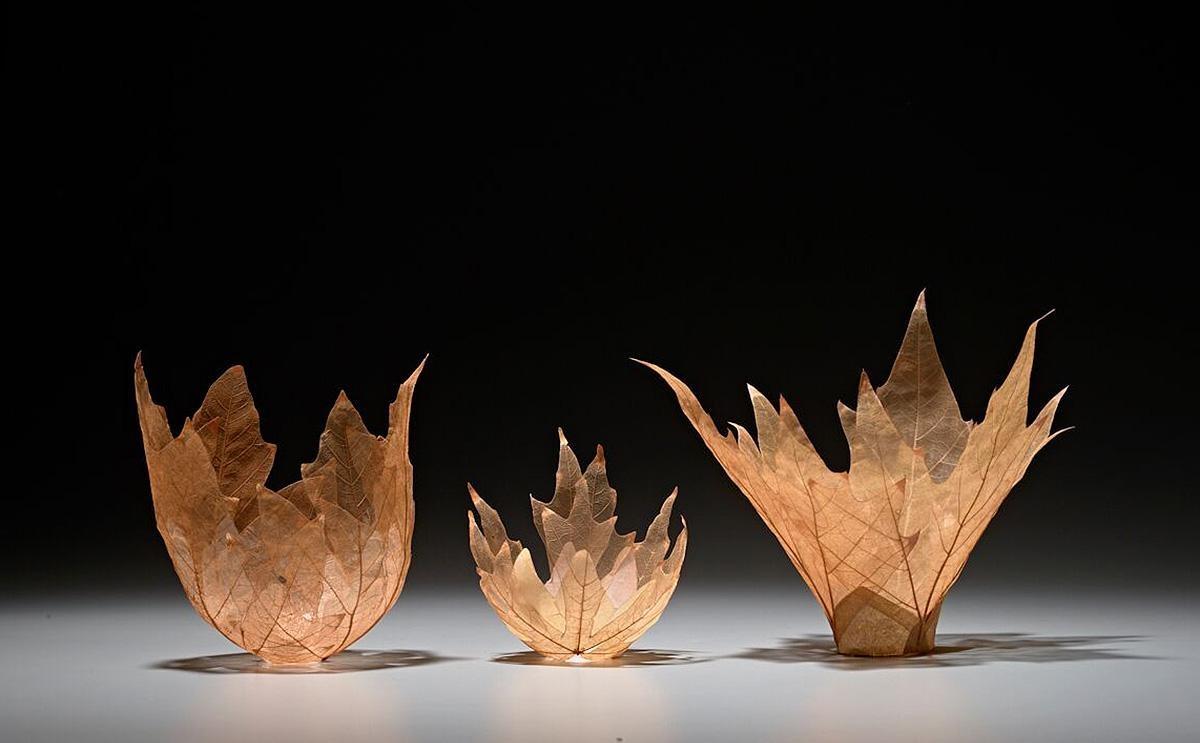 COLLECTION AND CURATING MEANING-FILLED OBJECTS
In this lesson, students consider the human tendency to collect objects that have meaning to us. They meet Forrest L. Merrill, a long-time collector of vessels made of wood, metal, glass, fiber, and clay. They learn how Mr. Merrill has spent his life collecting these hand-crafted objects and developing friendships with the artists who make them. In the VISIONARIES episode, students hear the collector talk about what is important to him in the objects he collects—what he looks for when he considers adding a new object to his collection. Students are asked to think about their own collections and collections that their friends or family members have. As they consider the idea of collecting, they learn how collectors tend to organize and display their collections. While viewing VISIONARIES, students briefly meet Michele Ellis Pracy, Fresno Art Museum curator, who is curating an exhibition of work by fiber artist, Kay Sekimachi. Students spend time considering Ms. Sekimachi's Leaf Bowls—how they are made and the message or story they convey—and they also learn about the role of a curator. Students work individually or in small groups to curate an exhibition of a collection of their choosing. They must provide a rationale for the inclusion of each of the artworks or objects. They must also create an exhibition plan—a diagram or drawing of the exhibition space and the pathway to be followed by visitors to the exhibition—accompanied by a "vision statement," in which they outline the message or story that the exhibition conveys.
Grade level: 7-12
Episode: VISIONARIES
DOWNLOAD
Download the Lesson Guide & Support Materials as PDFs to get started in your classroom.
Collecting & Curating
Meaning-Filled Objects
Full Guide & Worksheets

Download

Background Reading
Lesson Overview

Teaching Tips
for Teachers

Further Information
Resources & Materials for Teaching

Closing Strategies
Presenting & Reflecting
Upon the Exhibition Plan

Vocabulary
Vocabulary & Key Terms

Discussion Questions
for Students

Activity #1
Collecting Inventory

For Teachers:
Download

For Students:
Download

Activity #2
Exploring Exhibitions

For Teachers:
Download

For Students:
Download

Activity #3
Planning an Exhibition

For Teachers:
Download

For Students:
Download

Activity #4
Creating a 3D Model Exhibition
(optional)