ART AND OTHER TACTICS: CONTEMPORARY CRAFT BY ARTIST VETERANS (WWII–PRESENT)
This exhibition, inspired by the SERVICE episode of Craft in America, is the first major exhibition to explore the powerful role that craft has played as a channel for creativity, expression and transformation in the lives of artist veterans since World War II. Art and Other Tactics: Contemporary Craft by Artist Veterans conveys the contributions of artist veterans and the pathways that craft has taken through their visionary work. The exhibition examines the way that military service has impacted the outlook of artists over seven decades and led numerous veterans to pursue creative channels. Bridging between earlier craft philosophy to current day practices, at its core, Art and Other Tactics explores how craft is a constructive antidote to the war experience. Photos by Lucas Saugen and Kurt Lundquist.
.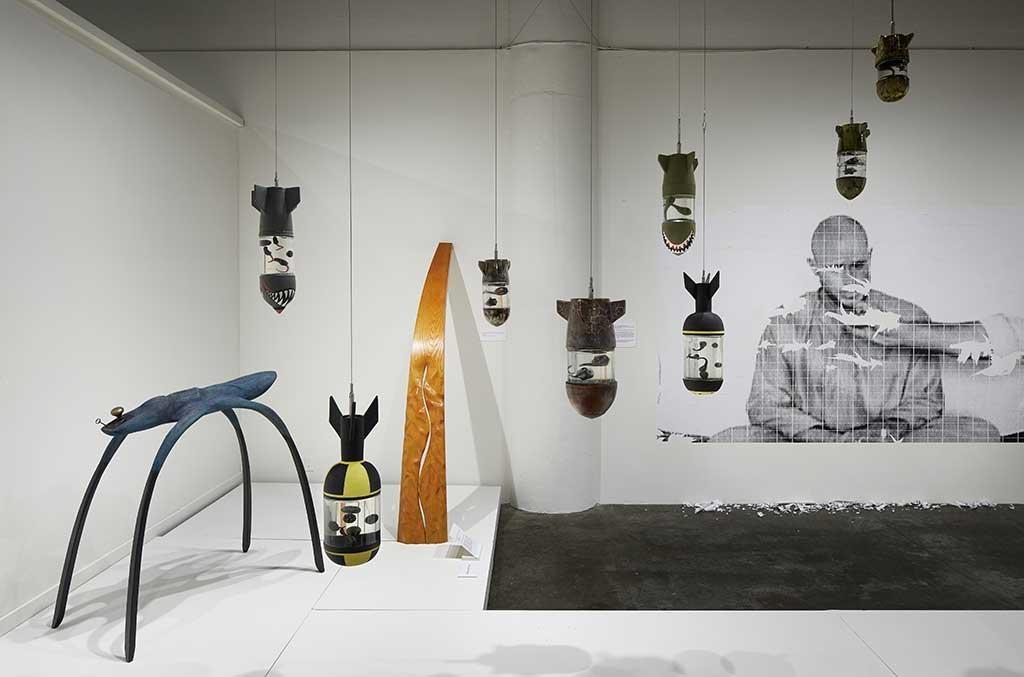 .

Jessica Putnam-Phillips, Onward & Upward, 2014 Porcelain, mishima decoration, underglaze, glaze, Mother-of-Pearl, platinum luster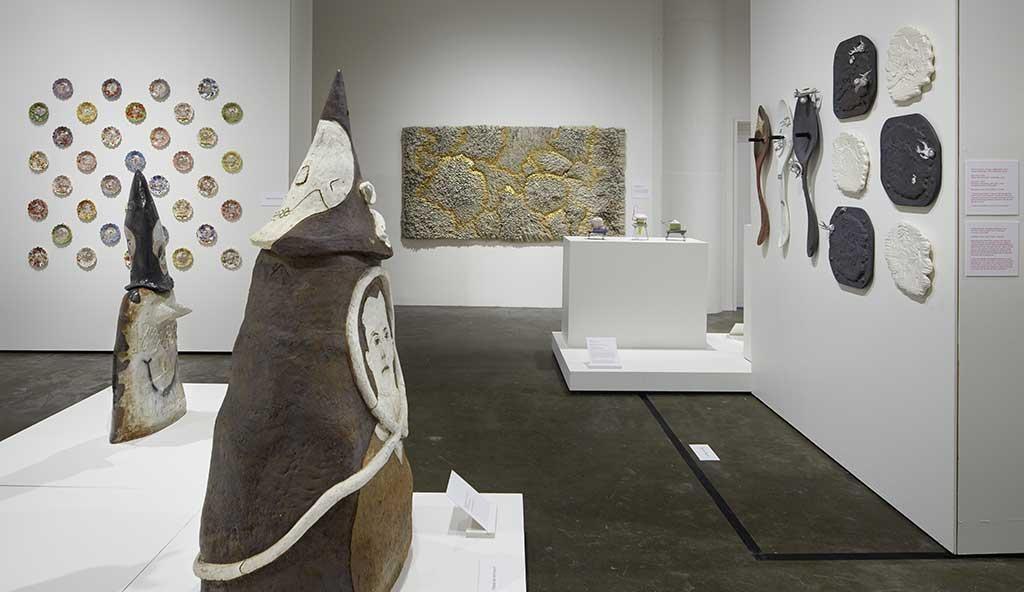 .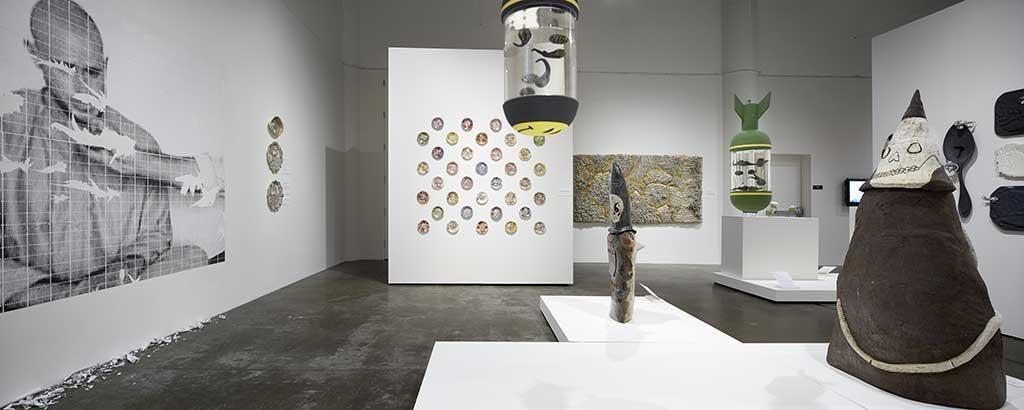 .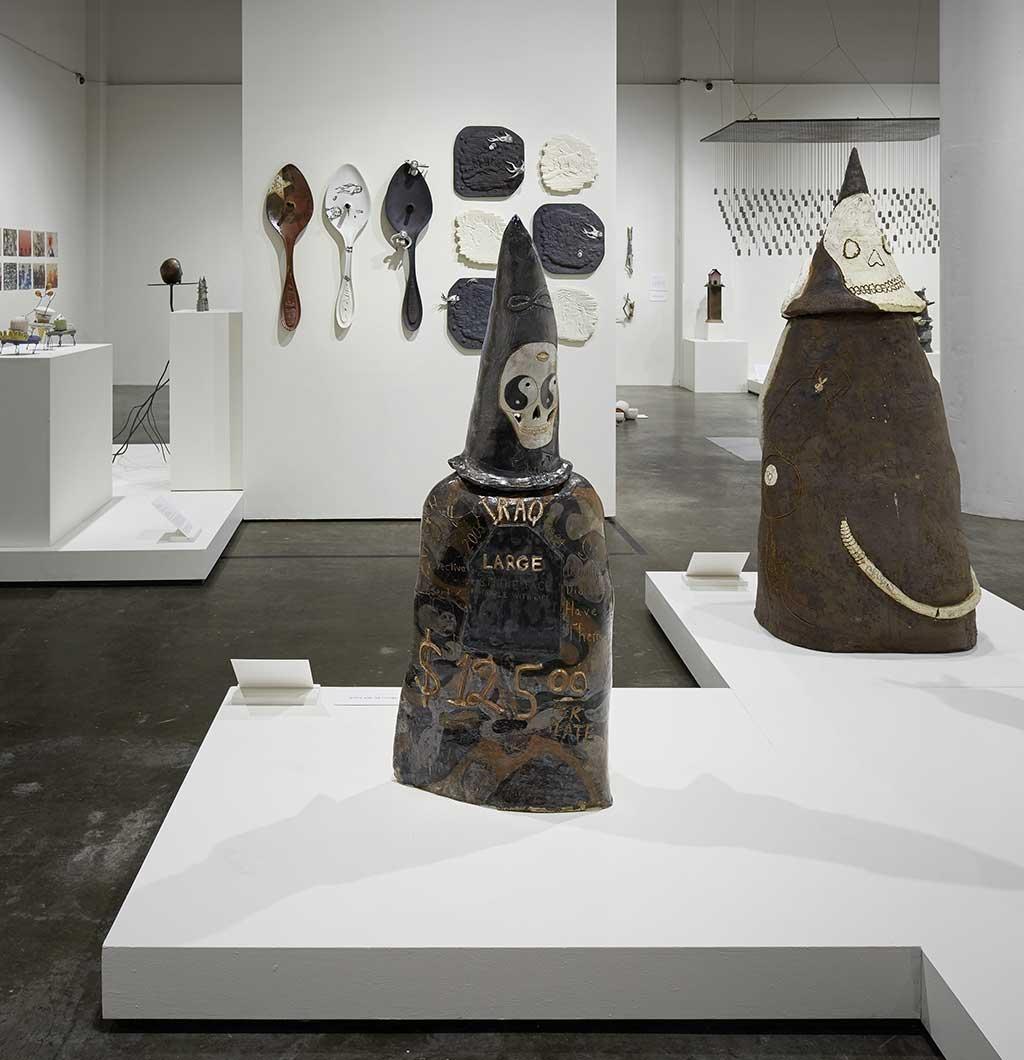 .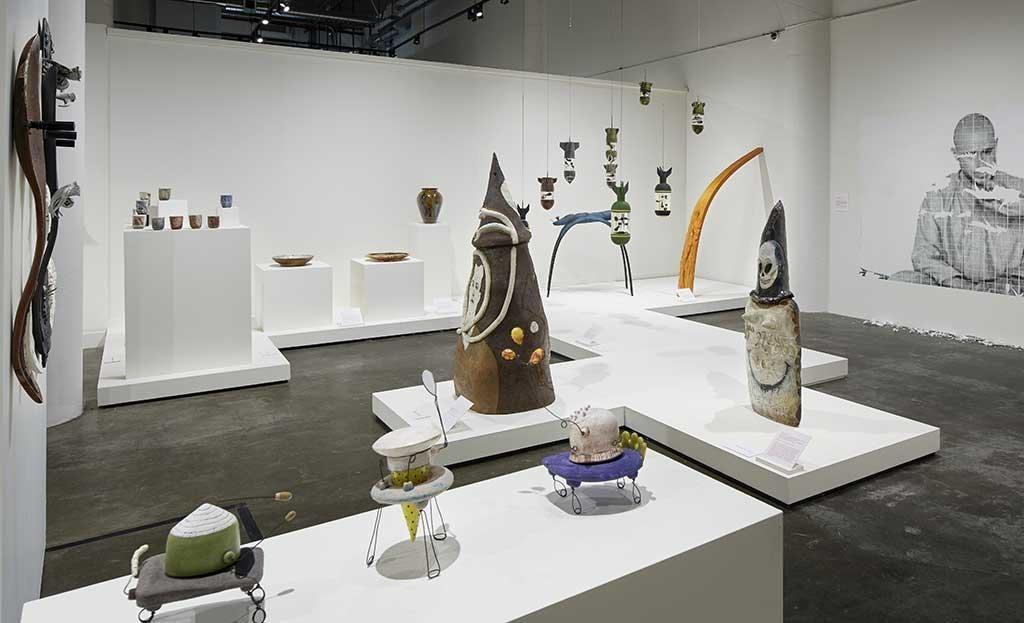 .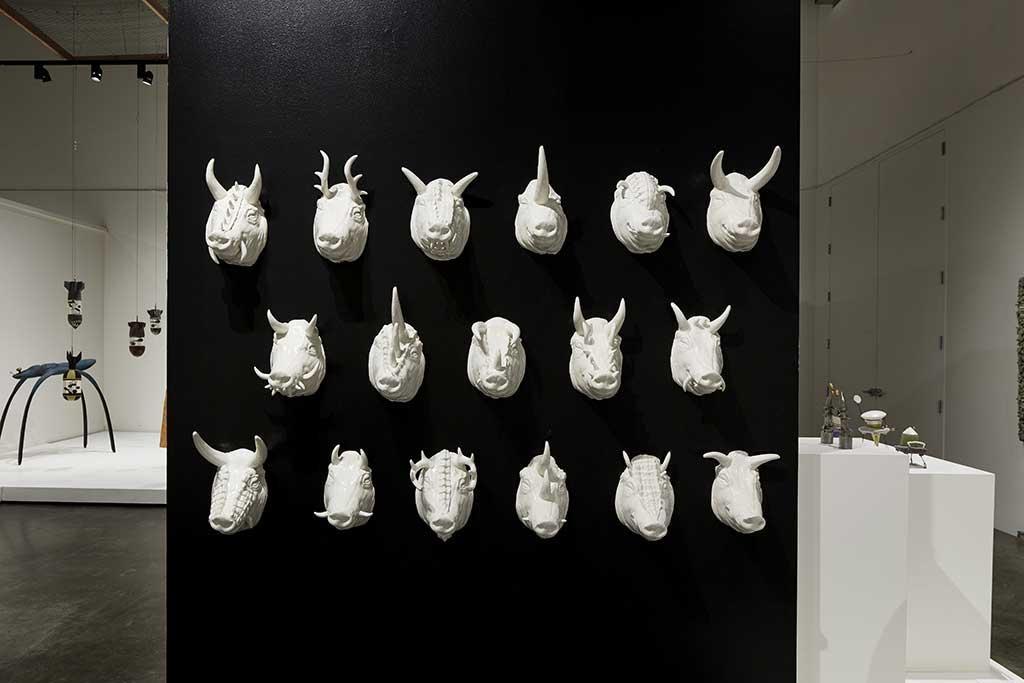 Giuseppe Pellicano, War Pigs, 2012, Glazed Stoneware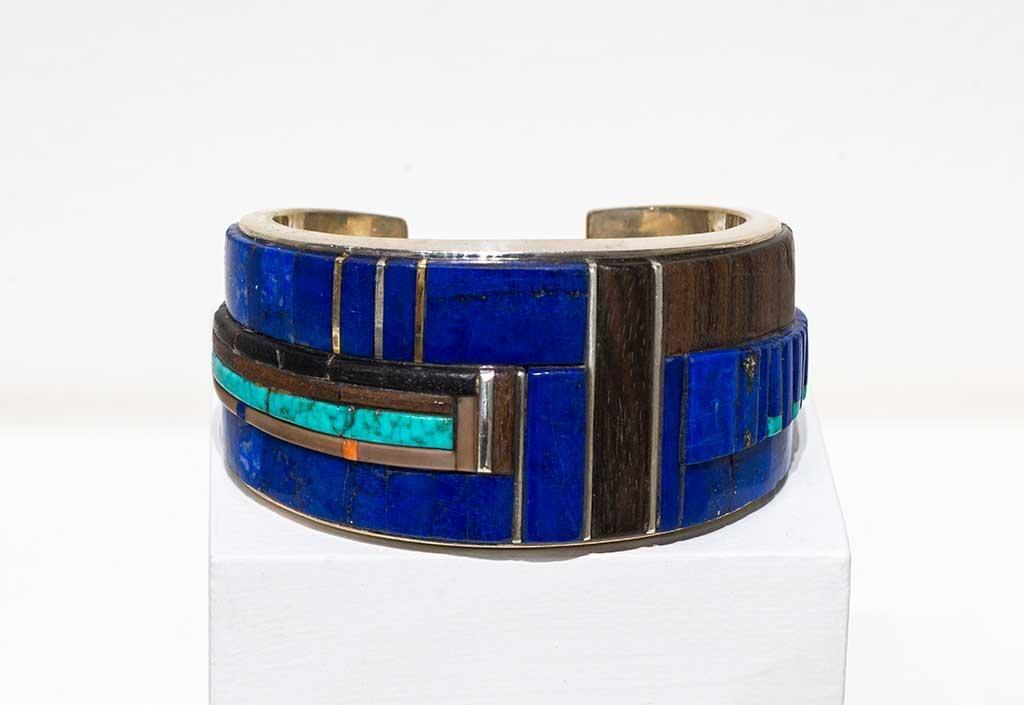 Charles Loloma, Bracelet, 1951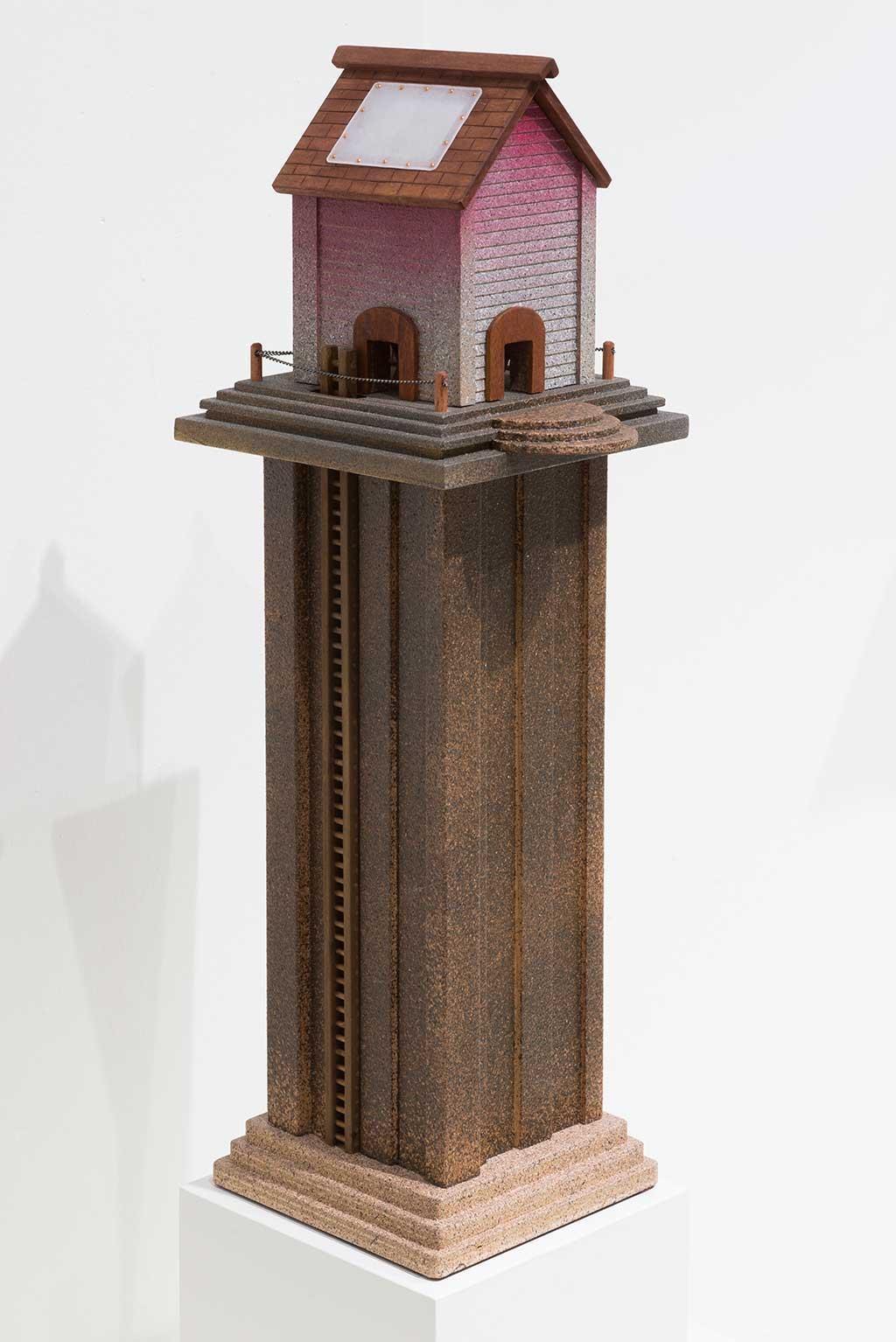 Dolph Smith, G.I. Peace, 2015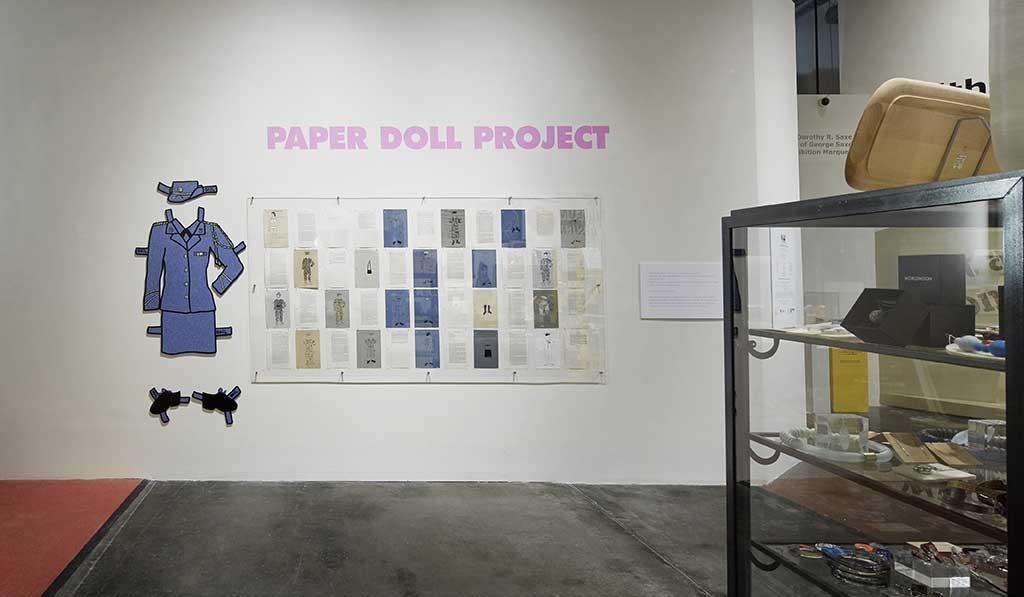 .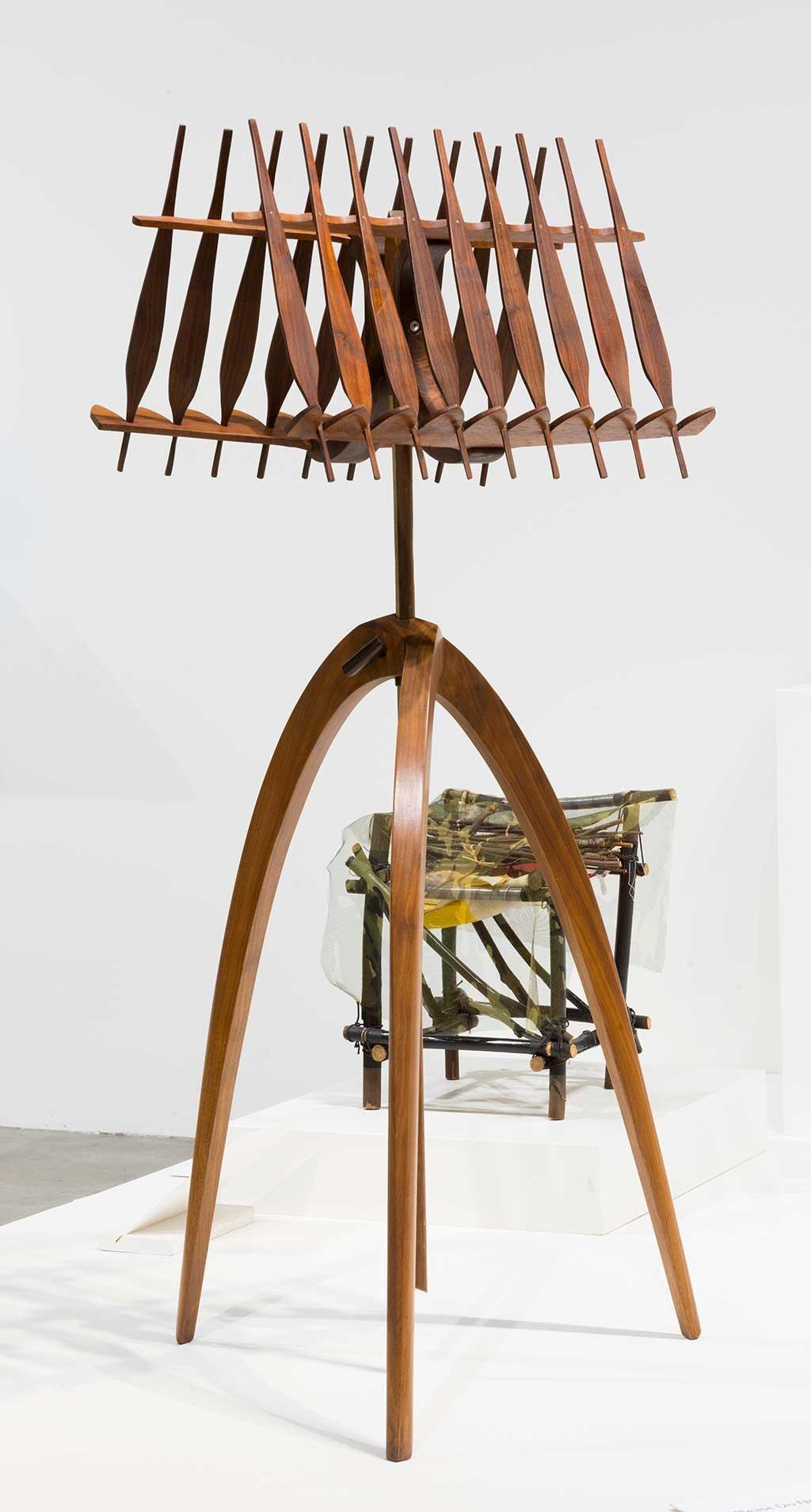 Arthur Espenet Carpenter, Last Music Stand, 2001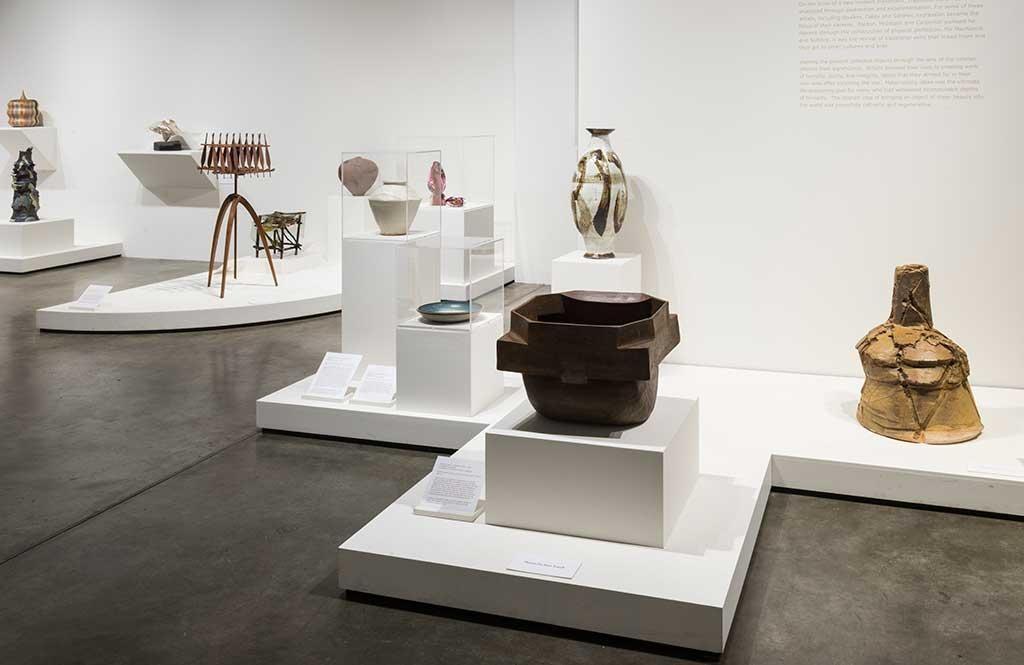 .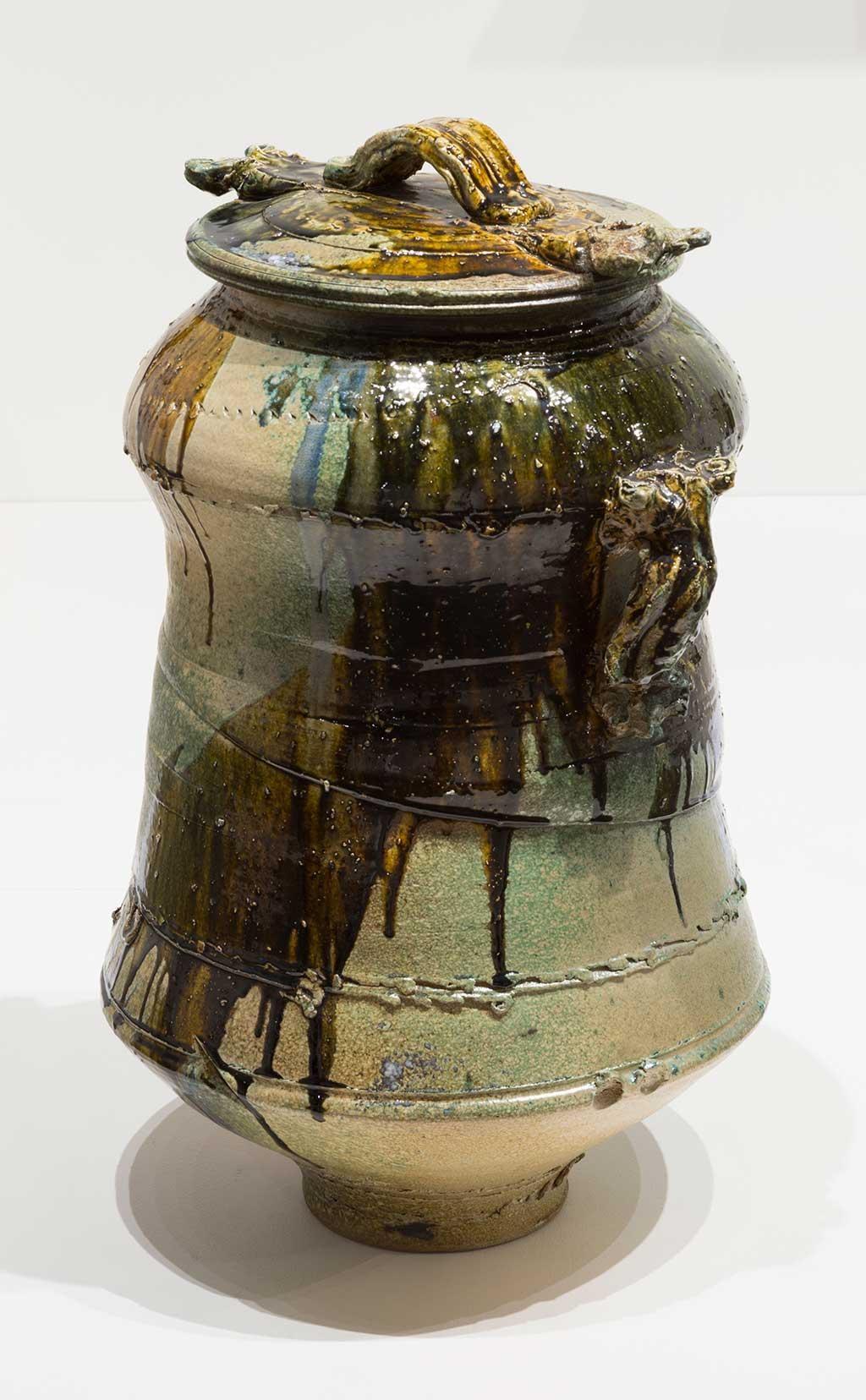 Don Reitz, Tie Down Lidded Vessel, c.1975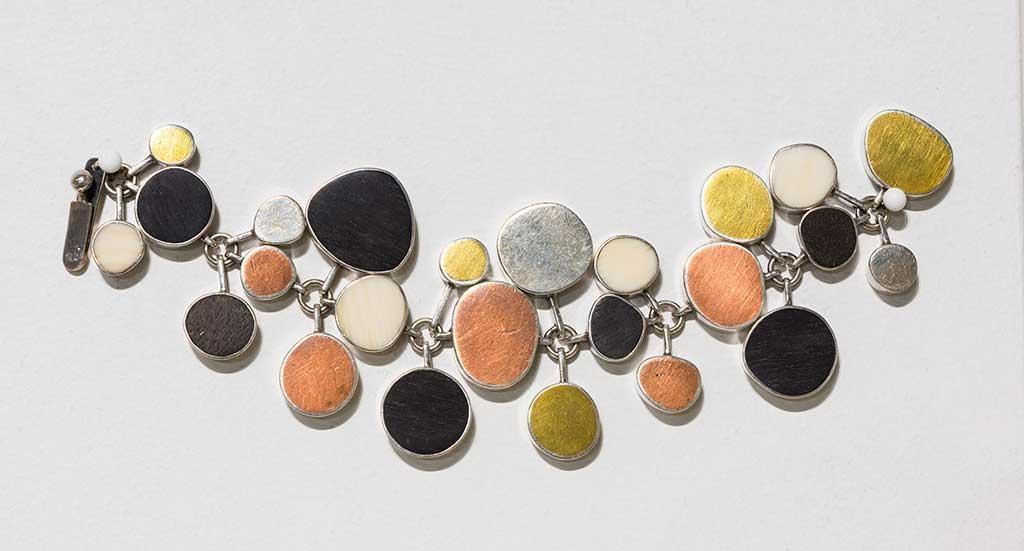 Earl Pardon, Bracelet, 1951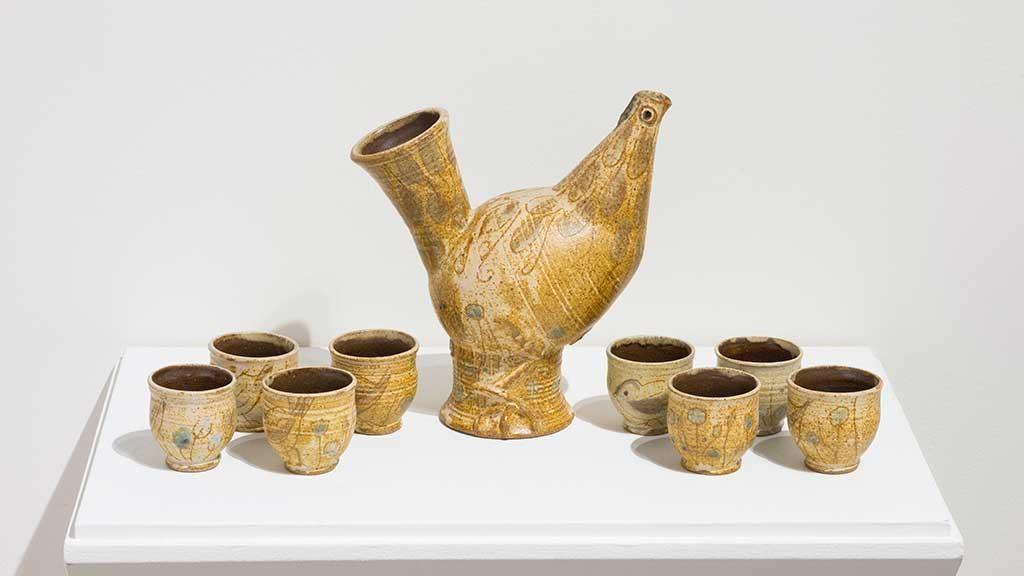 Frances Senska, Tea Set, c.1990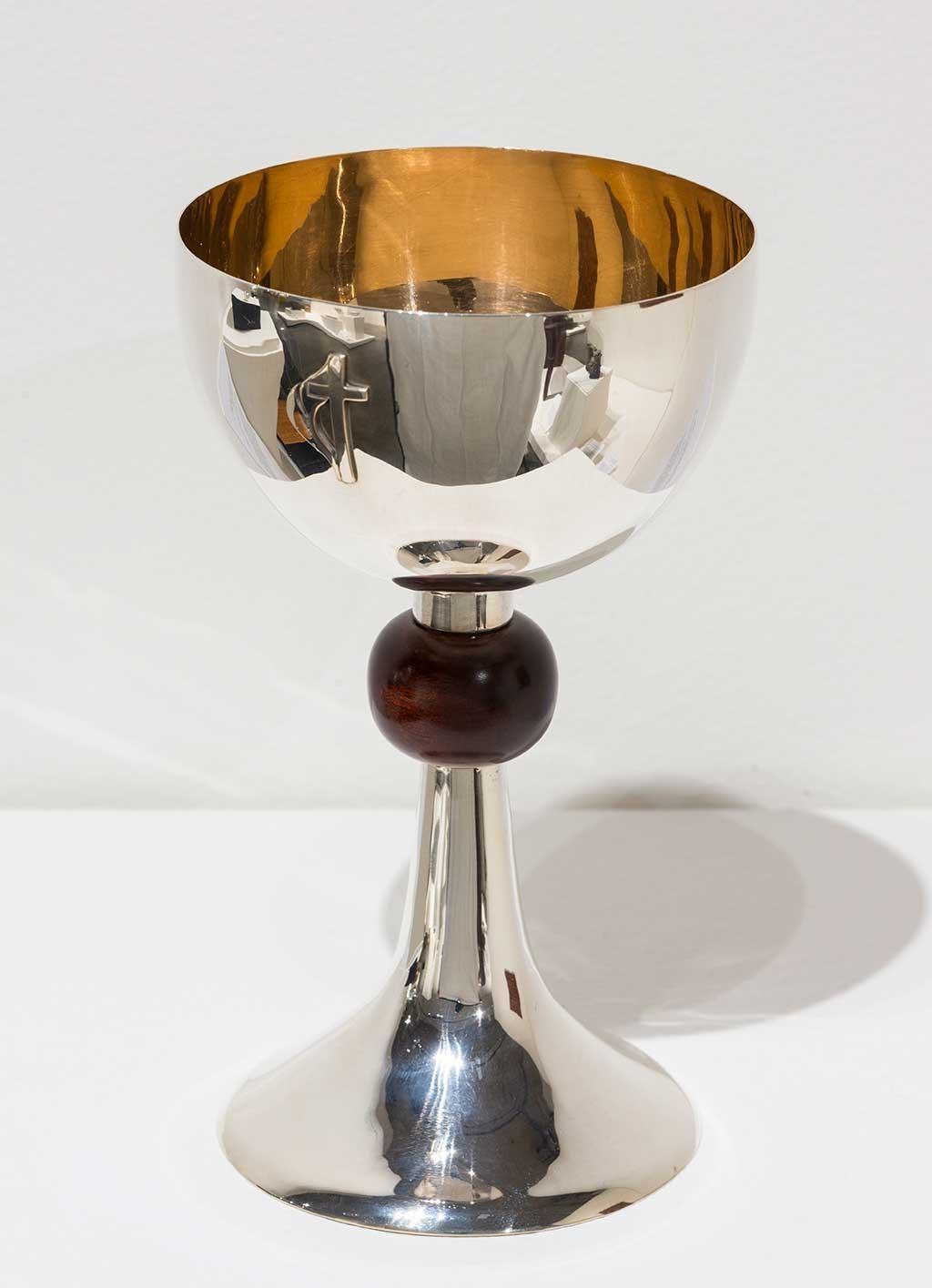 Geoffrey Blake, Communion Chalice, 2000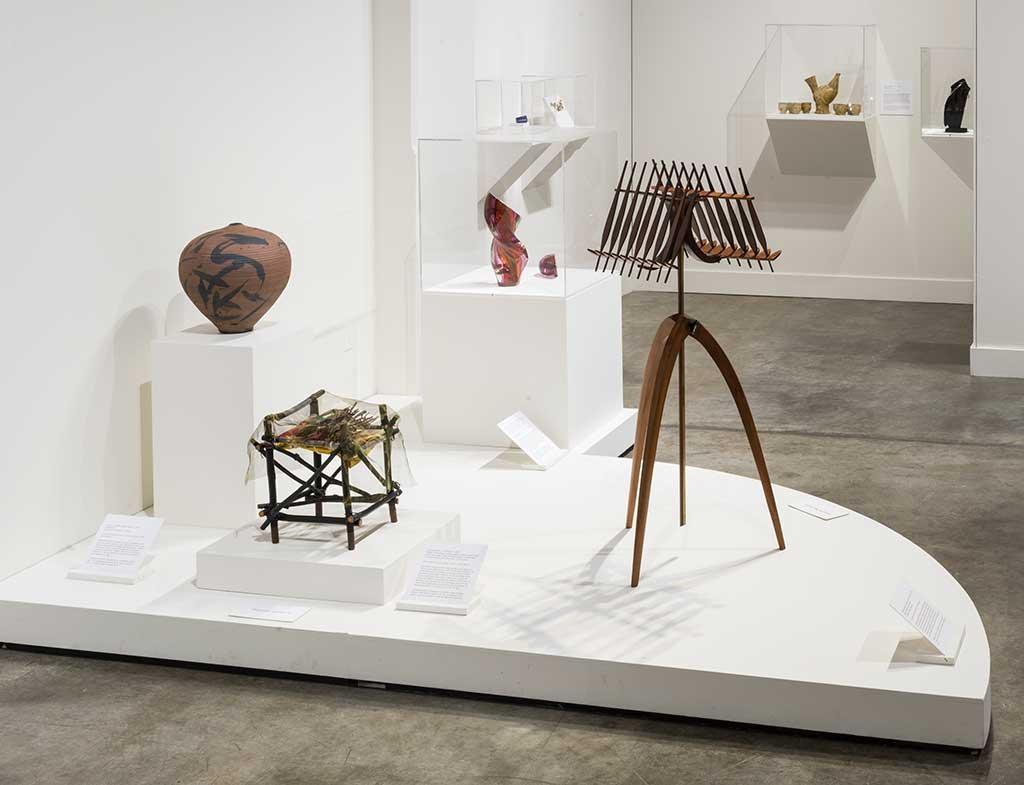 .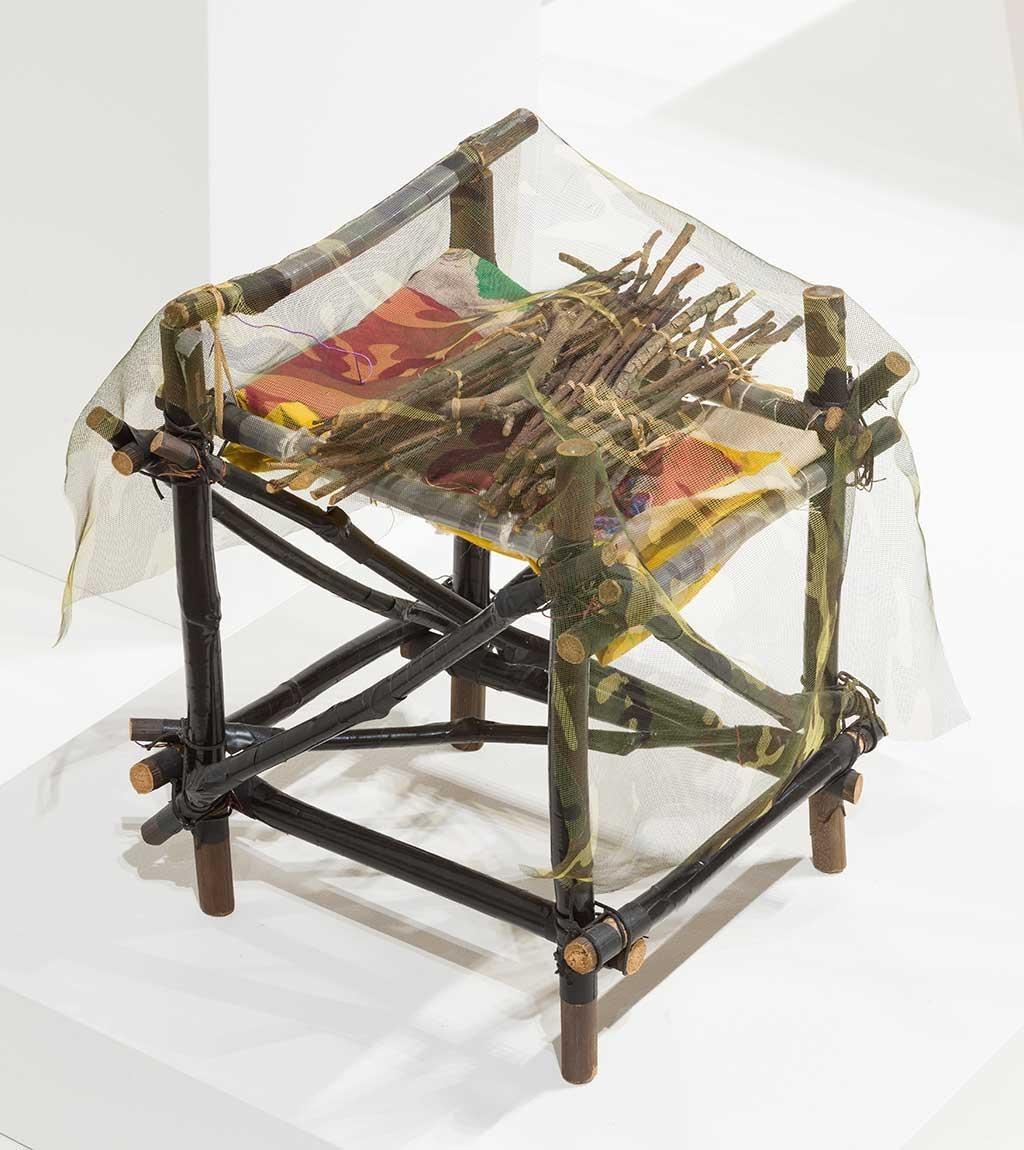 Ed Rossbach, El Salvador, 1984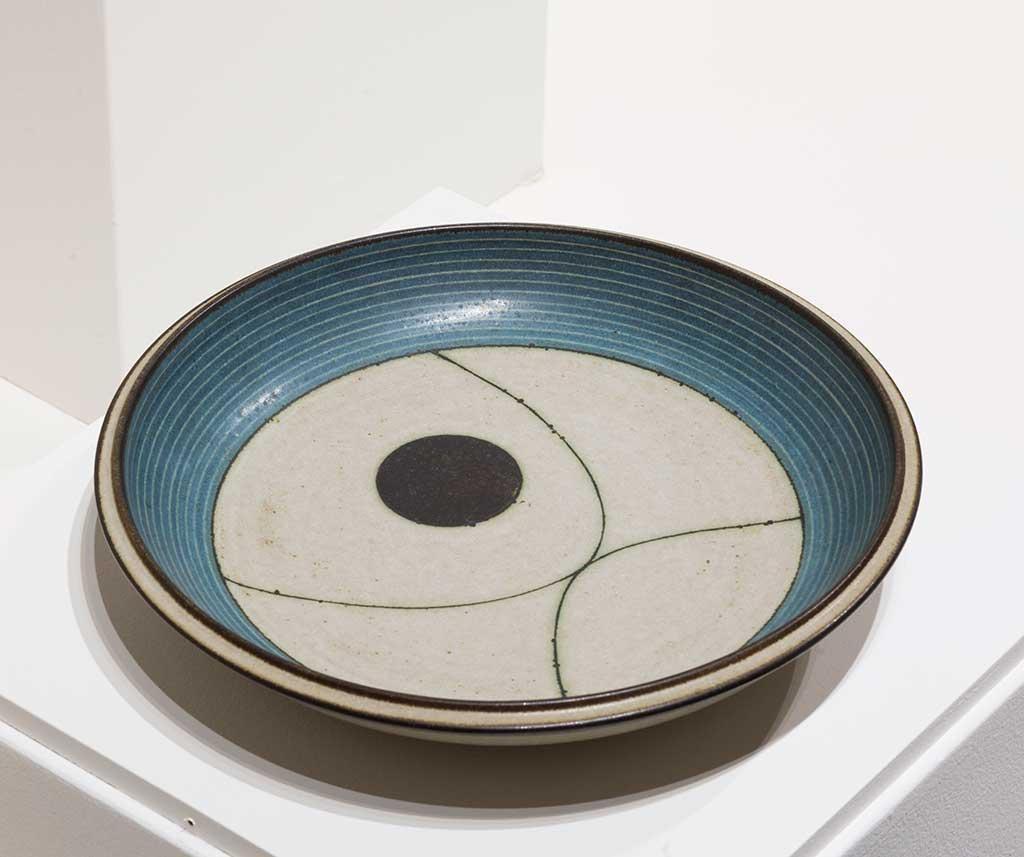 Harrison McIntosh, Platter, 1972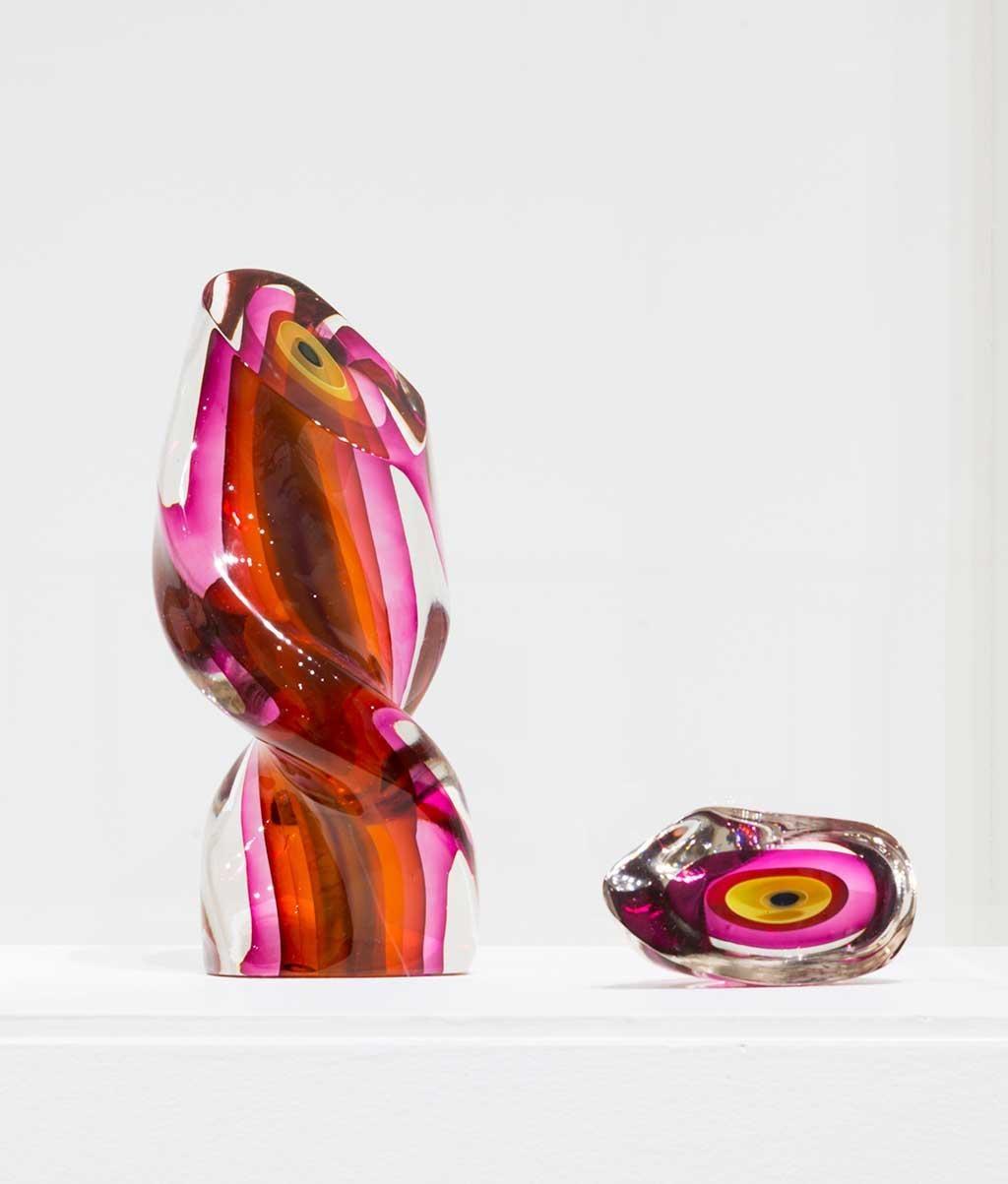 Harvey Littleton, 300 Rotated Ellipsoid, 1980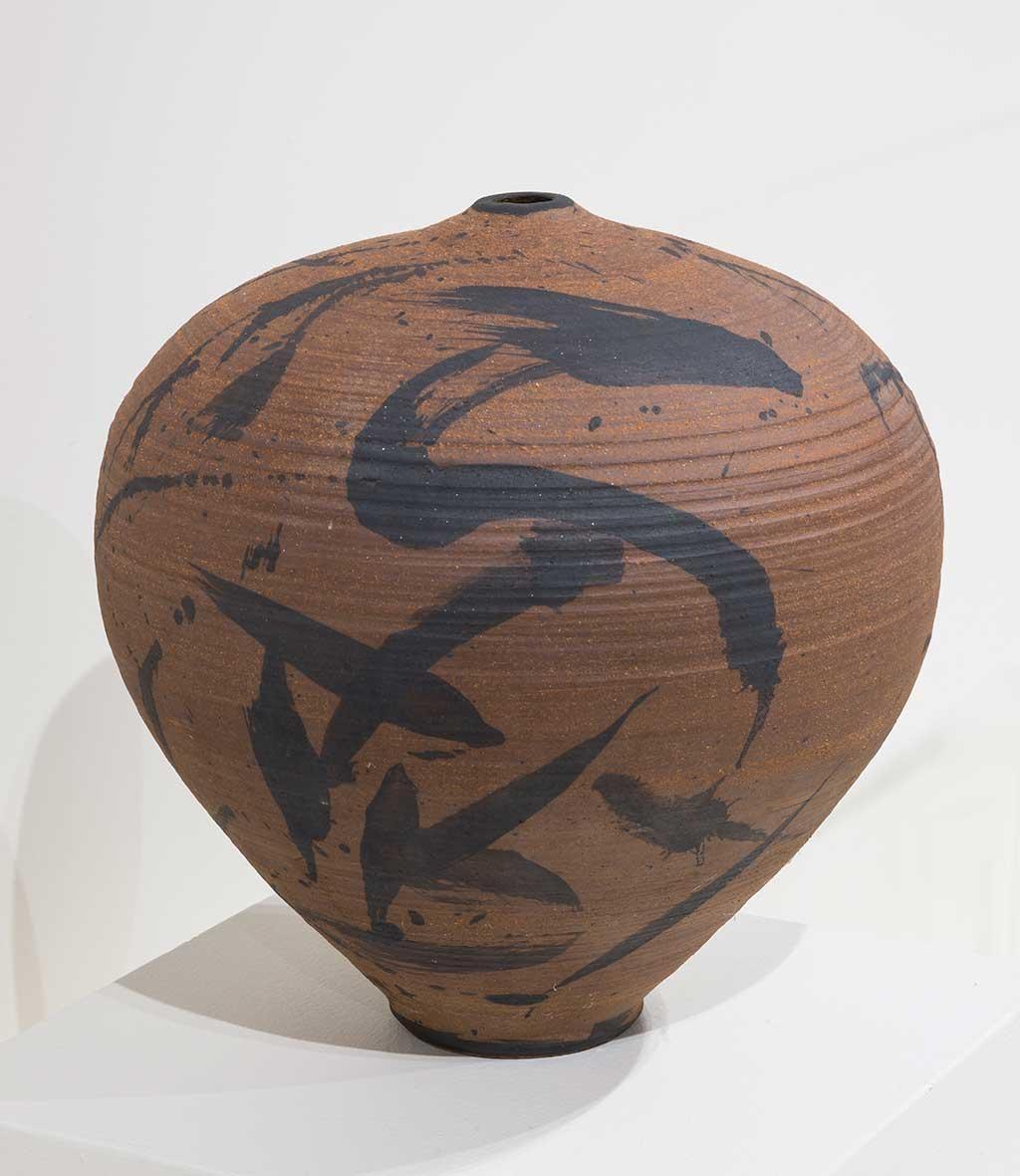 Otto Heino, Vase, c.1960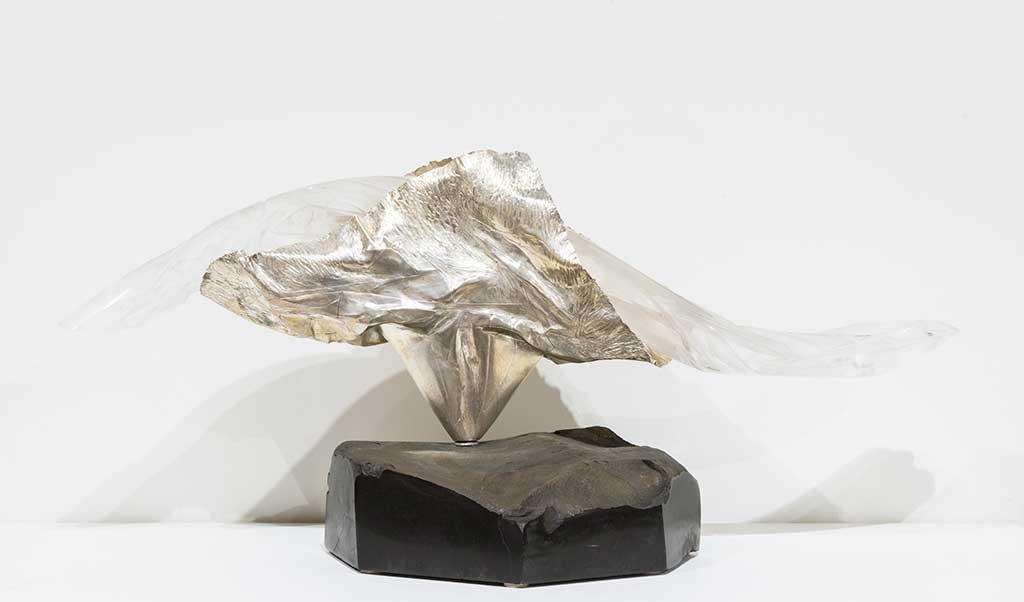 John Marshall, Flow, 2002-2014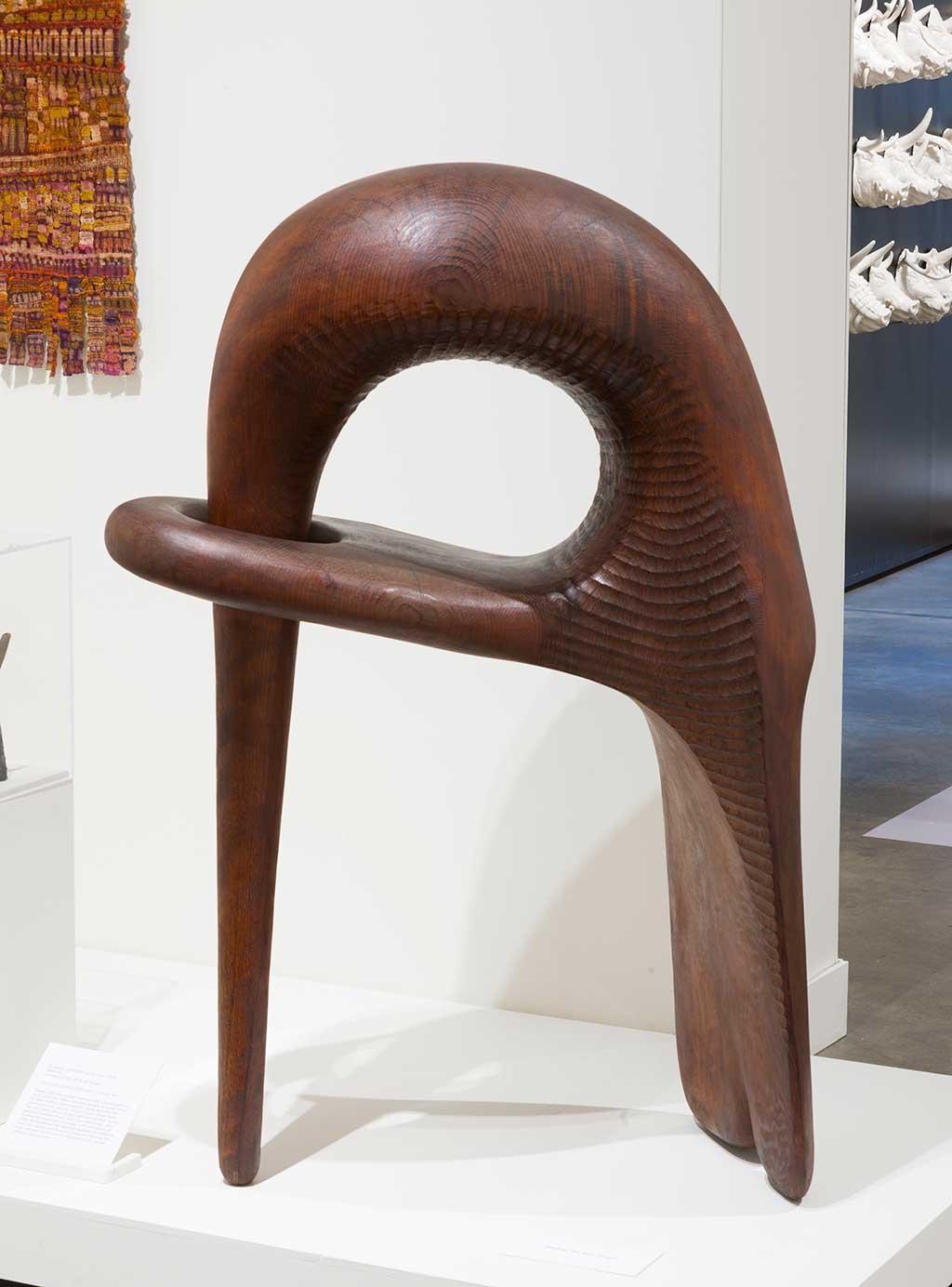 J.B. Blunk, Sculpture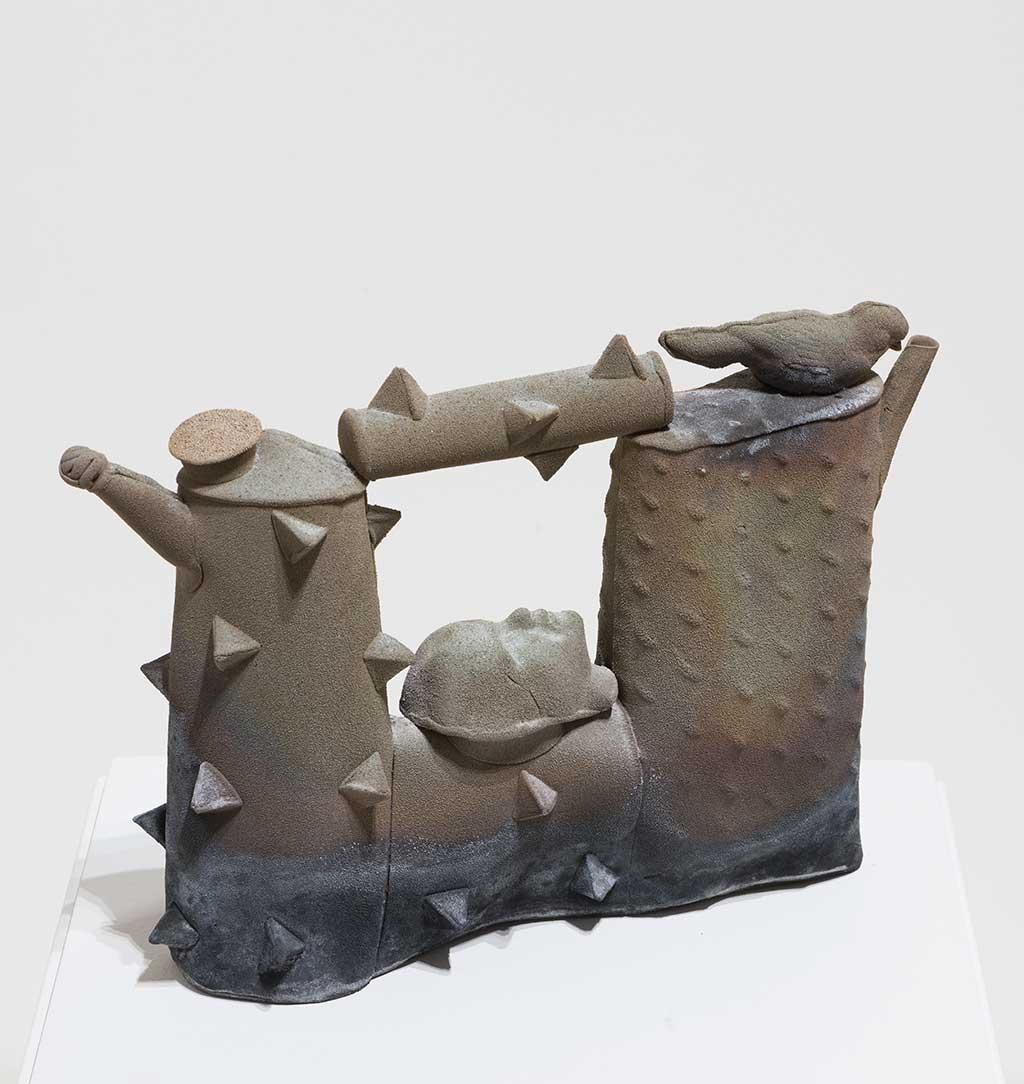 Philip Cornelius, Sarcophagus Siren, 1996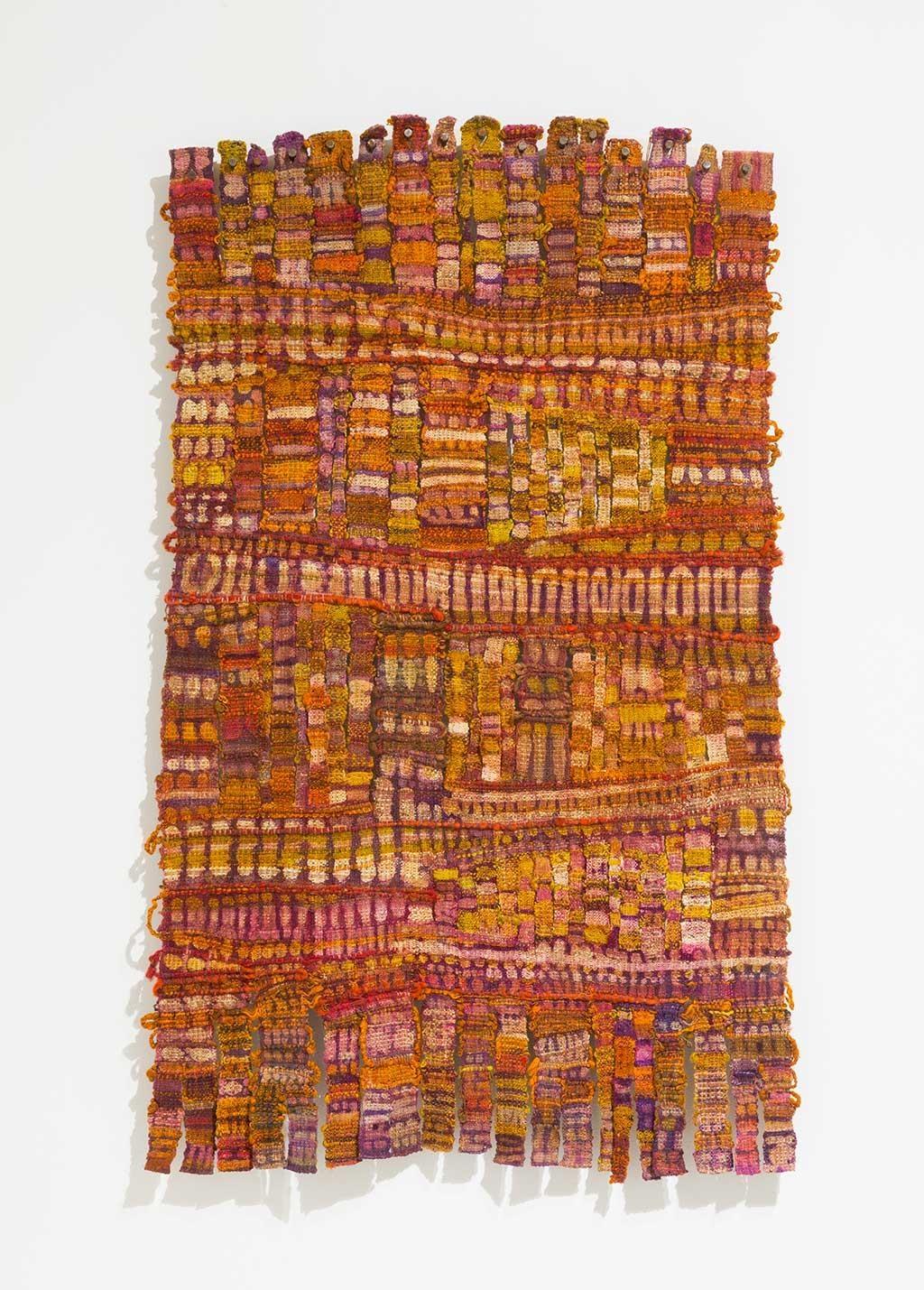 James Bassler, Woven Batik, c.1967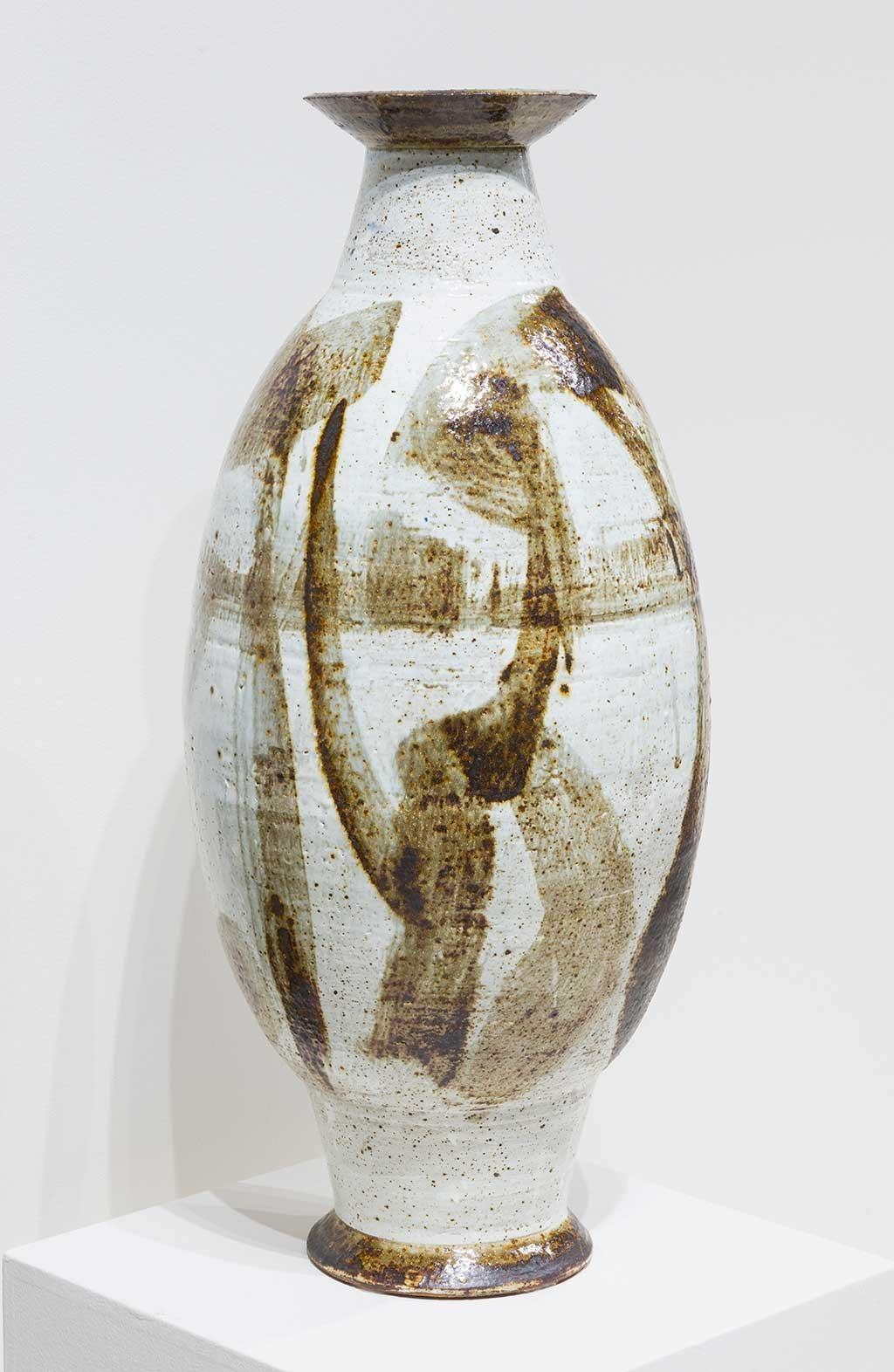 Paul Soldner, Vase, c.1955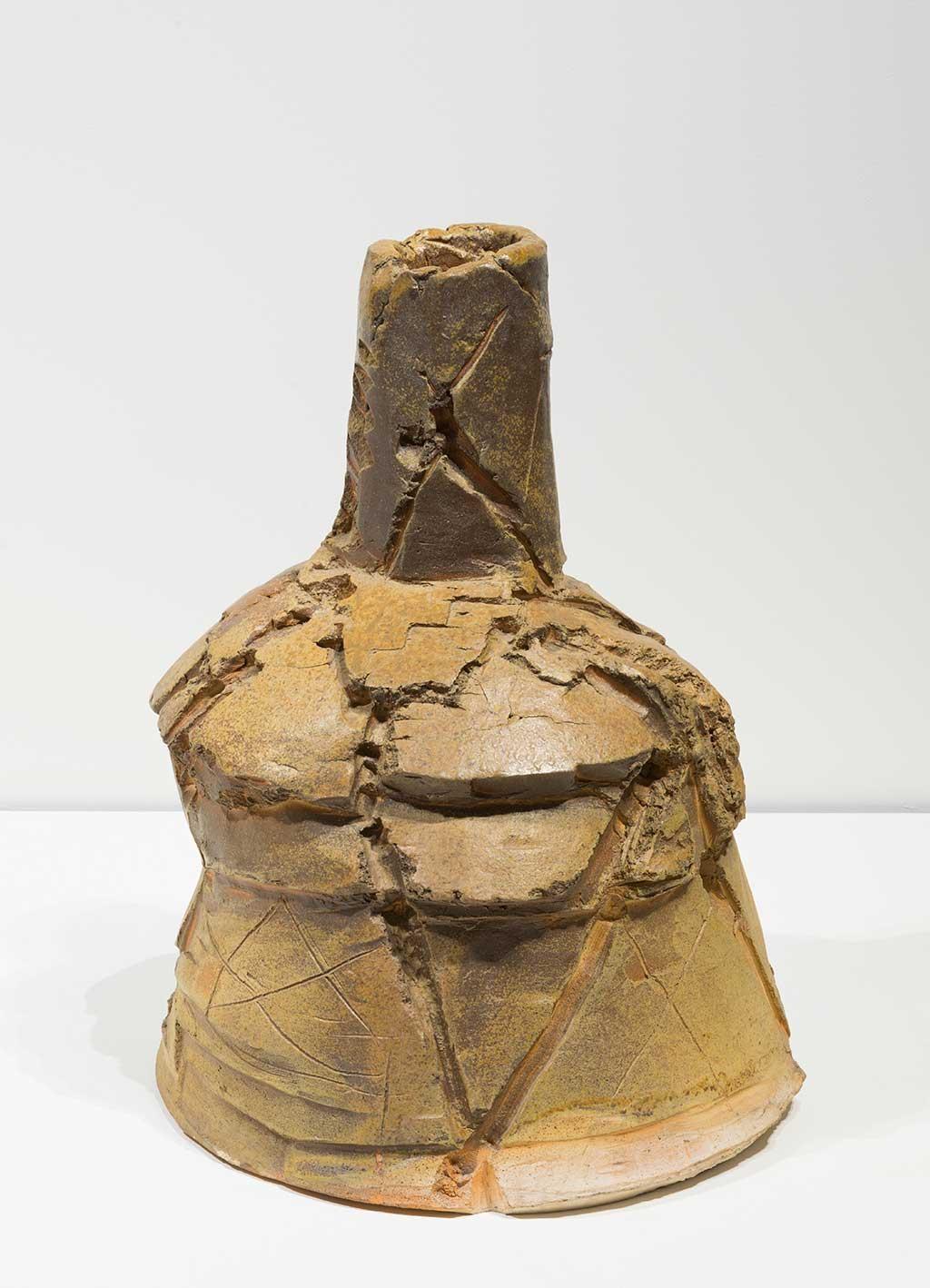 Peter Voulkos, Stacked Piece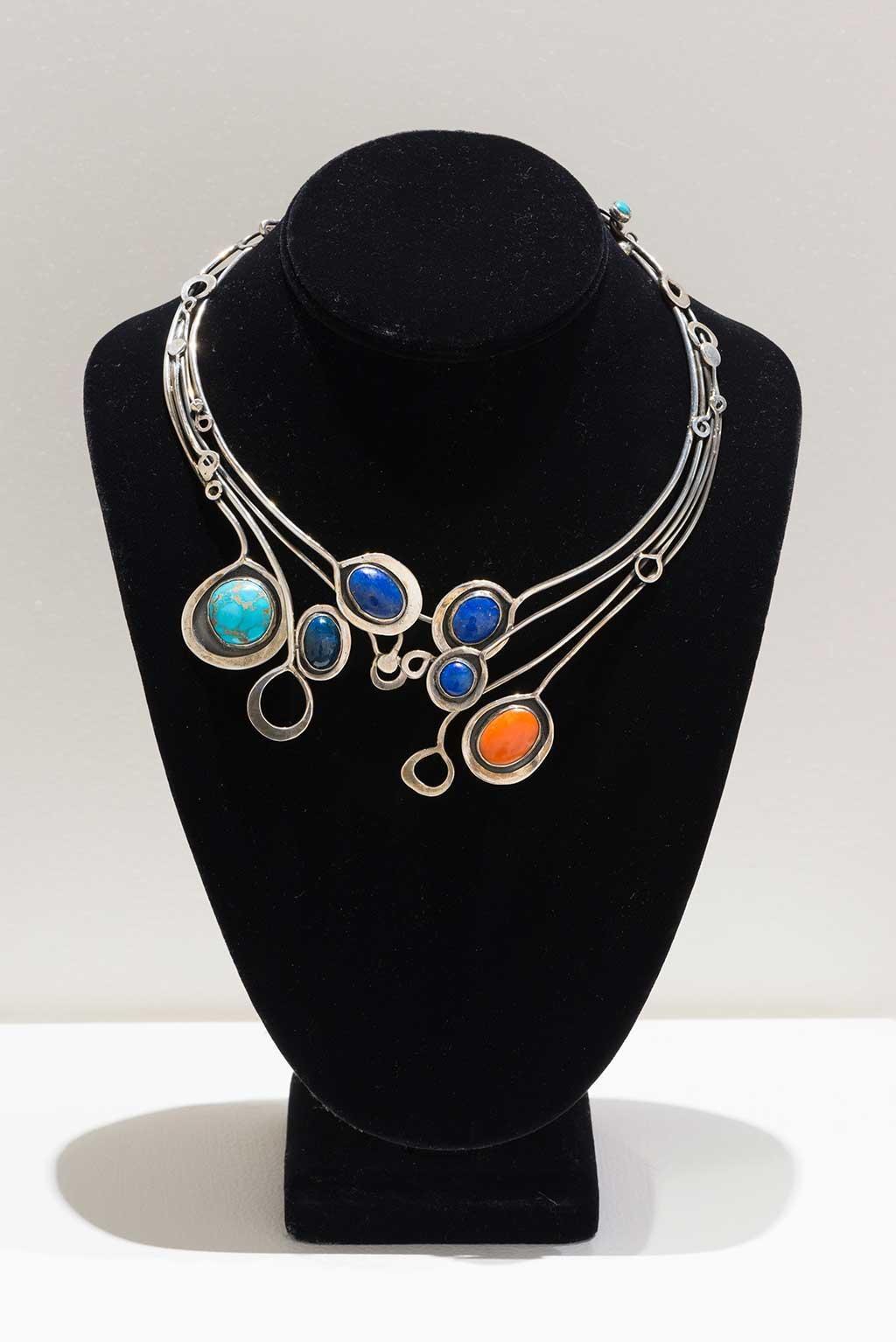 Ramona Solberg, Necklace